---
"Who Do I Follow on Steem & Why?"
I am going to put my writing skills into practice in this new installment that seeks to enrich our friendly ecosystem in a fun and collective way.
Perhaps, it is difficult to choose three valuable characters from my list of Steemians in a row. I think that for this I must consider some relevant aspects, such as:
Quality of work done
Affinity between users
Performance, dedication
Contribution to the platform
Influences within Steemit.com
It should be noted that following a certain user is a gesture that brings together many specific reasons, which lead to mutual growth and sensible support between the two parties. In this way we can view your accounts in our "Favorites" tray, so we can leave our vote and valuable comments.
Usually a user often shares similar tastes with ourselves, according to our favorite trend and affinity of content it will be easier to follow someone.
---
In other cases, we can follow a healing trail, dedicated contest sponsor, powerful user with lots of SP which translates into a potential upward vote for us.
"Following a new user is one of the most recognized tasks within the platform, since they would have the appropriate momentum they need to perform within Steemit. With the moral and economic support, as well as a warm welcome from us. Being able to become spokespersons for information, attracting new interested users"
---
These and many other reasons are part of our task of following and being followed within a decentralized social media platform, where the purpose is:
"Make as many interpersonal relationships as possible, to attribute human character to a virtual medium, such as Steemit.com, thus favoring its economy and innovation power"
---
In the next part I will recognize a small group of users that I follow since my beginnings on the platform, which I have seen grow and take the most successful steps, without neglecting others that also mean a lot to me. and I owe them part of my career.
A charismatic user, with high quality publications. Its main tendency is music, both original, and Covers of influential authors.

src
Personally I like the talent he has and the heart he puts in each of his interpretations. I have closely followed his work since its inception, being able to see his improvement as Steemian and his altruistic character in collaboration with others, without expecting anything in return. @eugelys has explored different trends ranging from, music, Vloger, writer, moderator, among others, managing to excel in each of its functions. I think, that is an example to follow :).
---
It is a healing trail, which values ​​a variety of high quality content daily.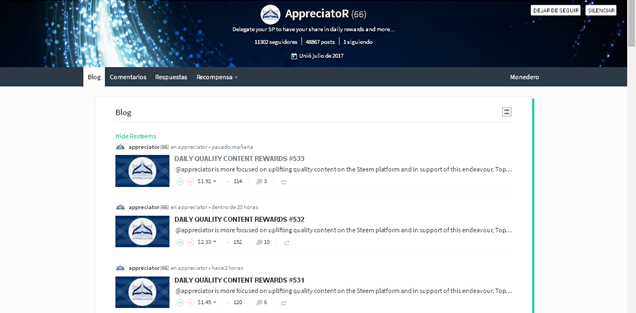 src
My Daily post selection caught my attention. Where I had the opportunity to meet authors from all over the world, who have managed to influence me with their content based on various trends. I personally consider that @appreciator does a great job within the Steemit platform. It is responsible for motivating and helping the growth of the most needy users, taking into account the quality, which makes us improve our level even more.
---
I follow this user since his birth on Steemit.Com. A group of enthusiastic young people who joined to carry out their project.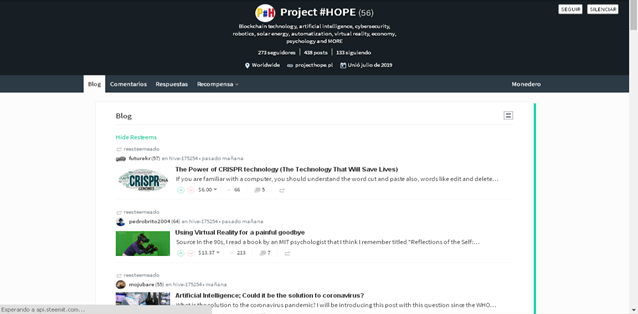 src
Dedicated to the creation, support and valuation of Cryptographic content, this team demonstrates that in the "Union is the Force" and overcoming all obstacles that may have arisen @project.hope, has helped hundreds of users. And their project in today, is very solid. The encryption area is one of my favorite trends and for this reason I like the work these guys do, which I wish them the best of luck.
---
My greatest wishes to all the Steemians who have helped me in my career on Steemit.com, I am eternally grateful. To the three Steemians mentioned above, I hope you liked my evaluation, which I have prepared with all sincerity.
Wishing you success in your future plans, I say goodbye.
---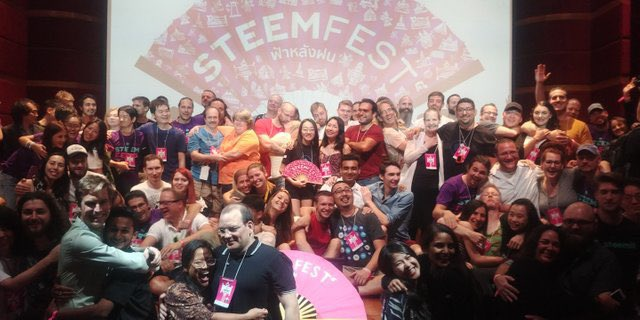 src

Thanks for your kind attention!,
We will read!  :)
@nachomolina
2020