Other the last two weeks, I have been taking regular walks to the woods and wetlands near my home to see what wildlife and early spring fungi I am able to uncover. I have also been photographing the many wildflower species that have been blooming over the last few weeks and have made a post compiling my findings here: https://peakd.com/hive-127788/@tych021/the-first-flowers-of-spring.
Now that the snow has melted and the chill has begun to leave the air, the woods have begun to show the telltale signs of spring. As the trees begin to bud, the wildlife that had either laid dormant or migrated south for the winter has begun to resurface.
My walks have taken me through wetlands populated by waterfowl, turtles, and salamanders, to sandy woodlands teeming with squirrels, deer, and snakes. While most of the species I encountered on my walks are fairly common for the region, a few species, namely the Blanding's Turtle (Emydoidea blandingii) and the Eastern Box Turtle (Terrapene carolina ssp. carolina), are both considered to be locally endangered in my part of the world. Getting the opportunity to see these rare creatures in the wild with my own eyes is a treat I hope will never grow old for me.
Other notable finds from my walks include an Eastern Red-backed Salamander (Plethodon cinereus), a Barred Owl (Strix varia), and False Morels (Complex Gyromitra gigas). I hope that my walks will uncover some true morels before the season passes! I had no such luck last year.
Images from the trails: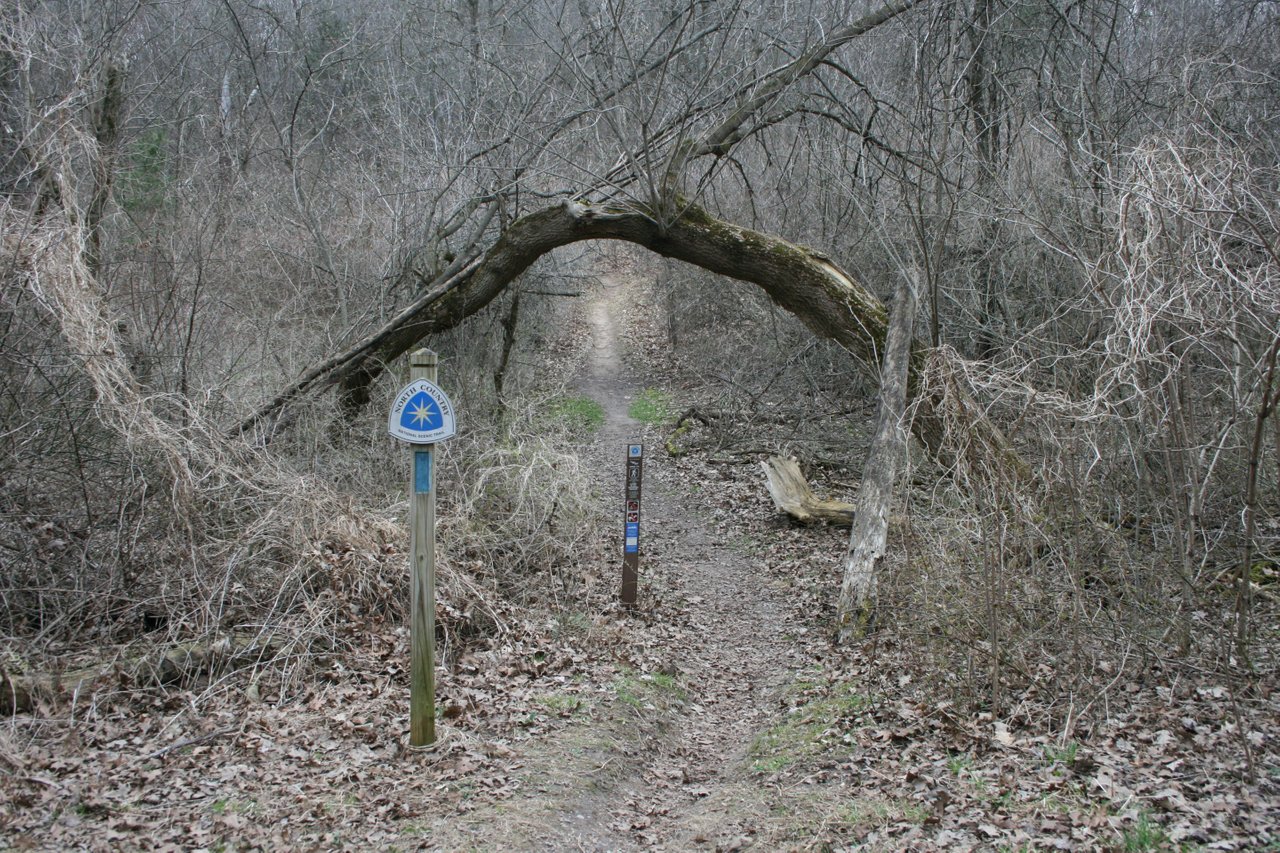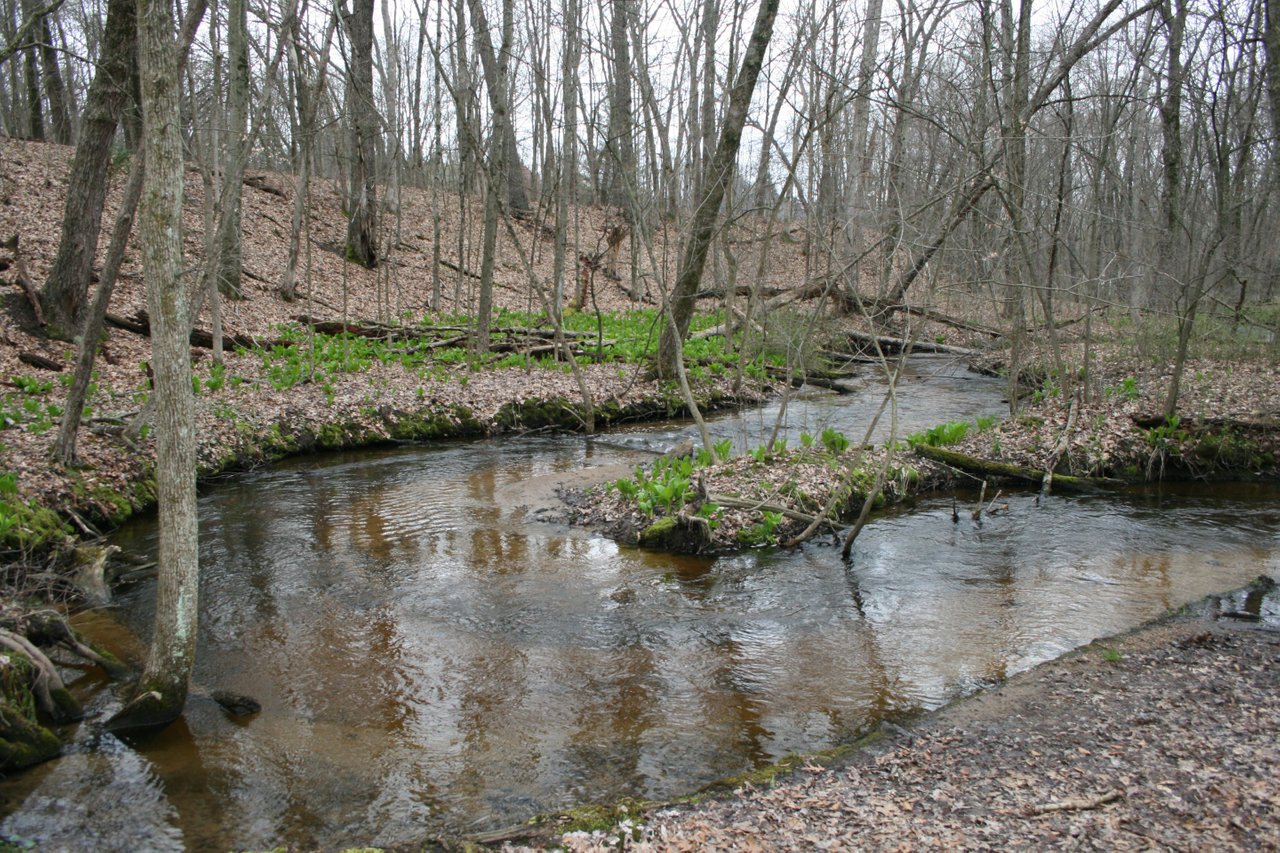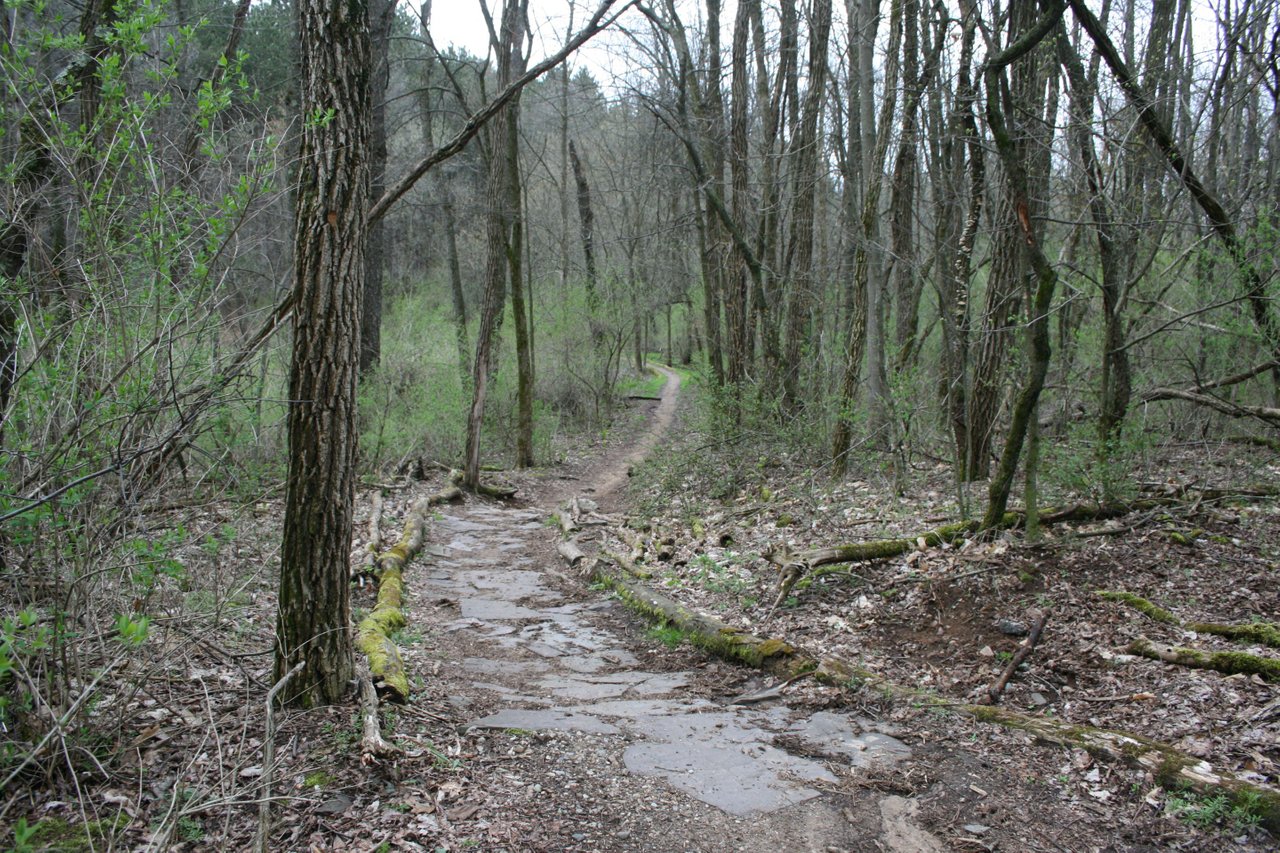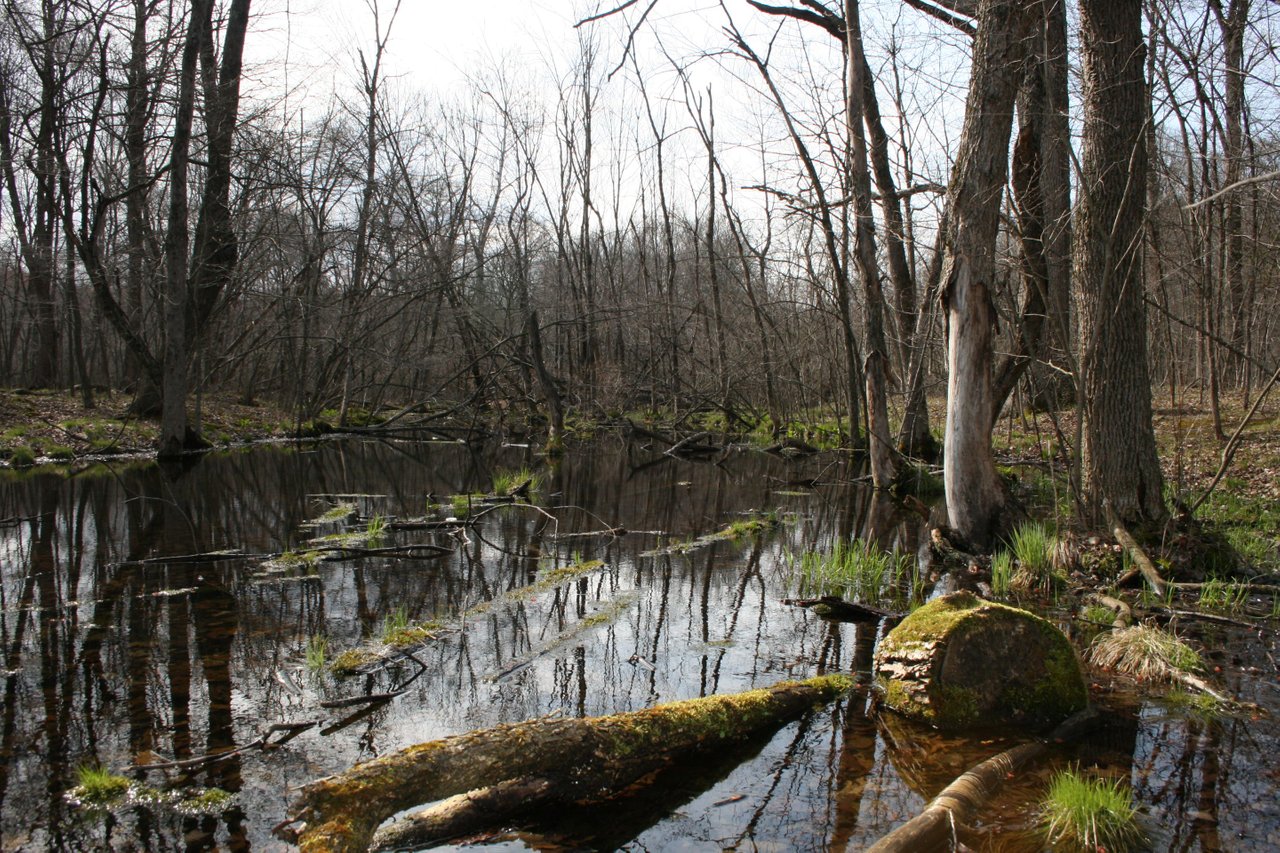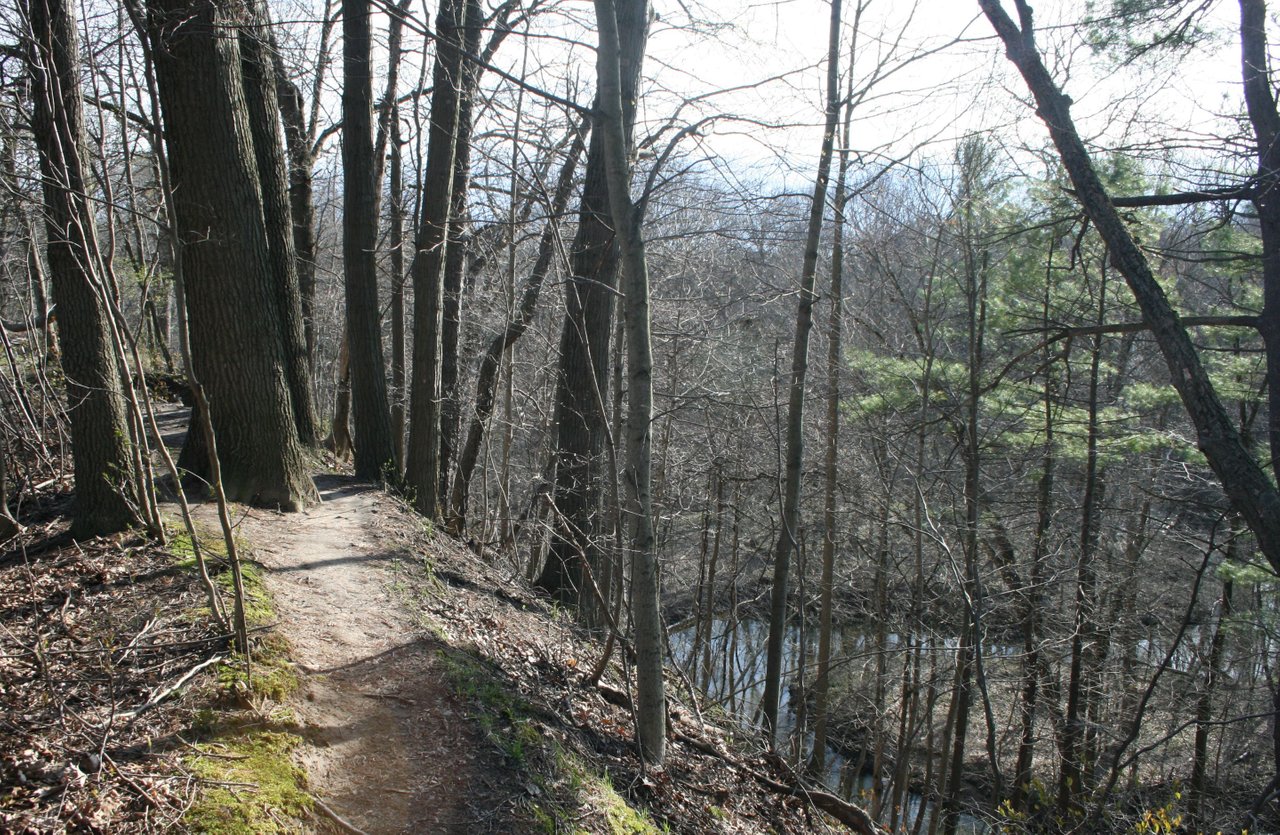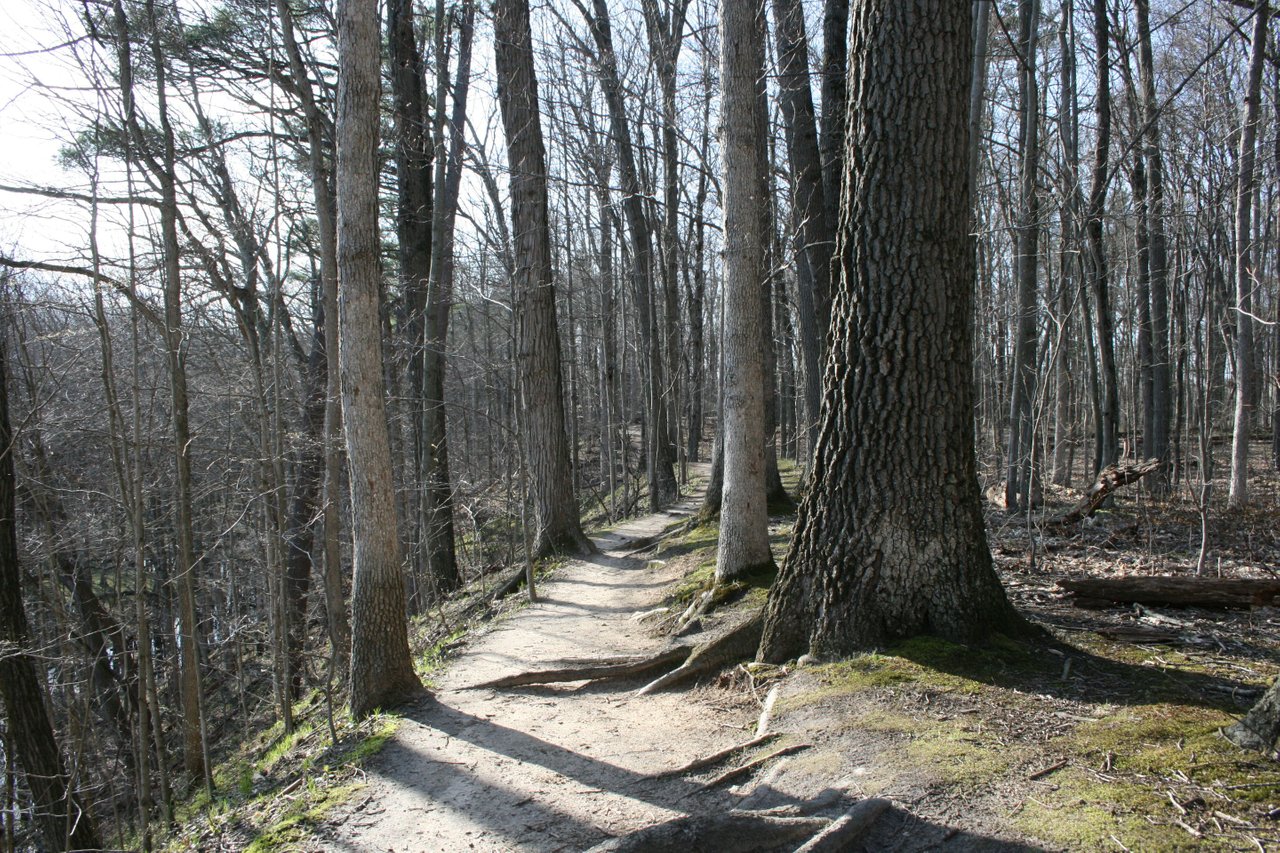 A makeshift shelter in the woods: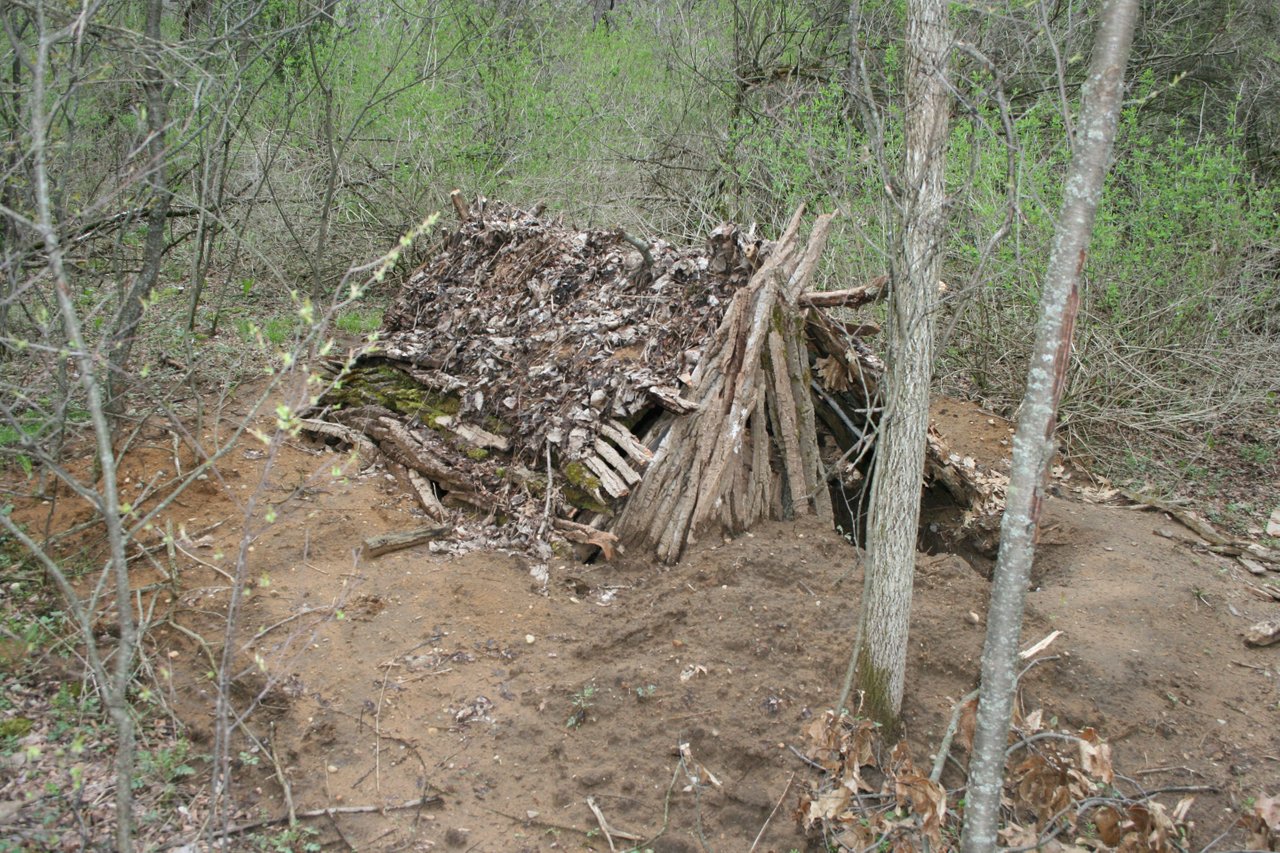 Bonfire site in a sandy clearing of the woods: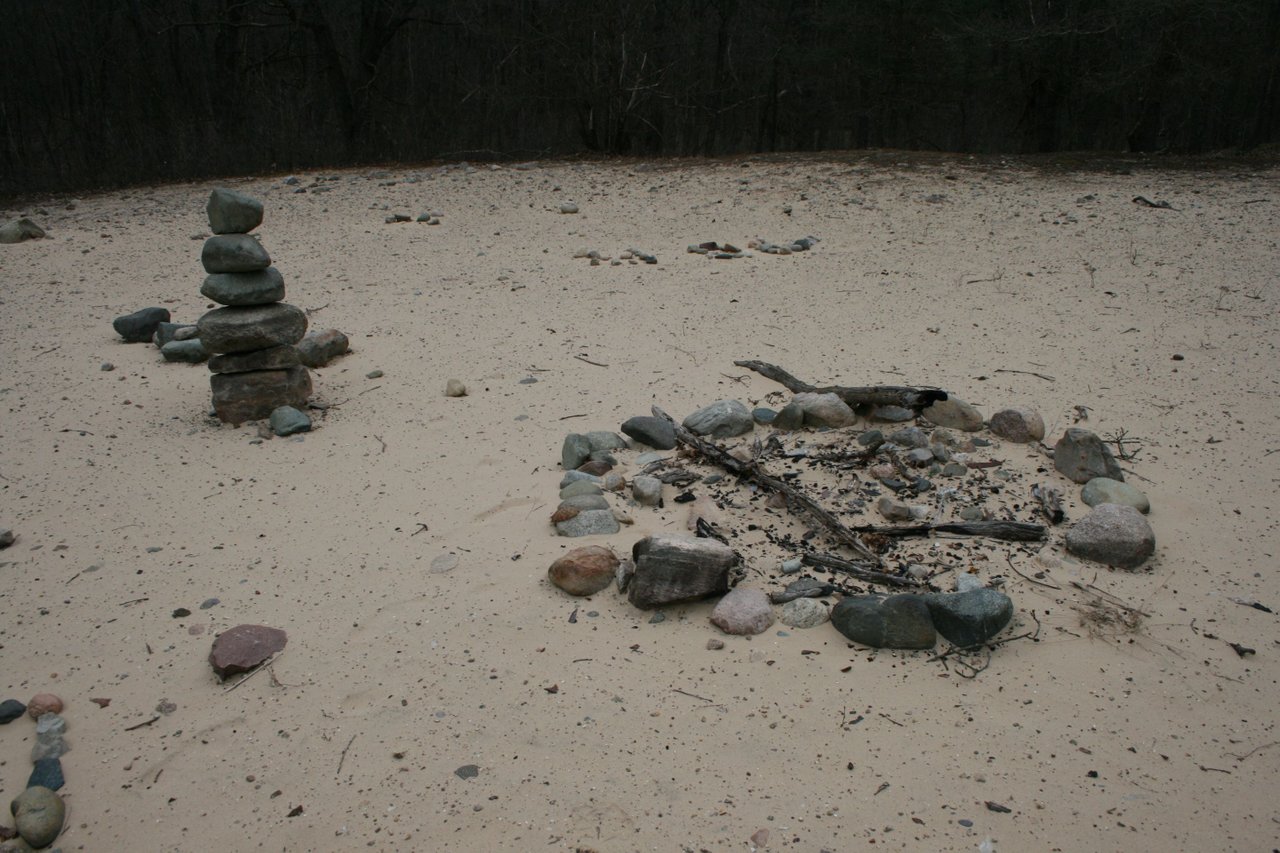 ANIMALS:
Eastern Box Turtle (Terrapene carolina ssp. carolina):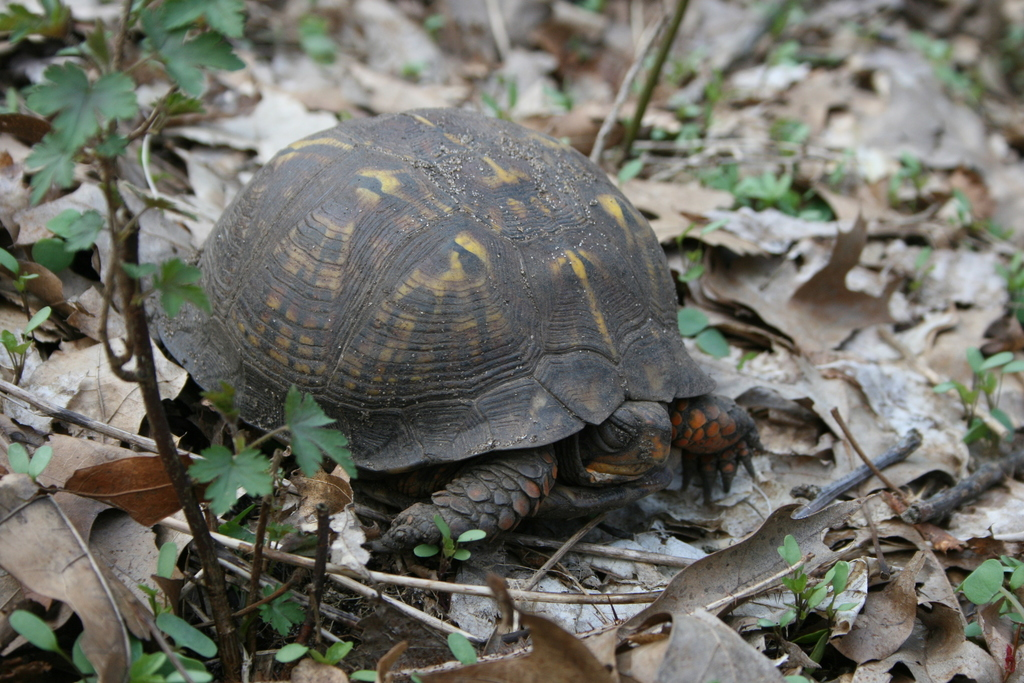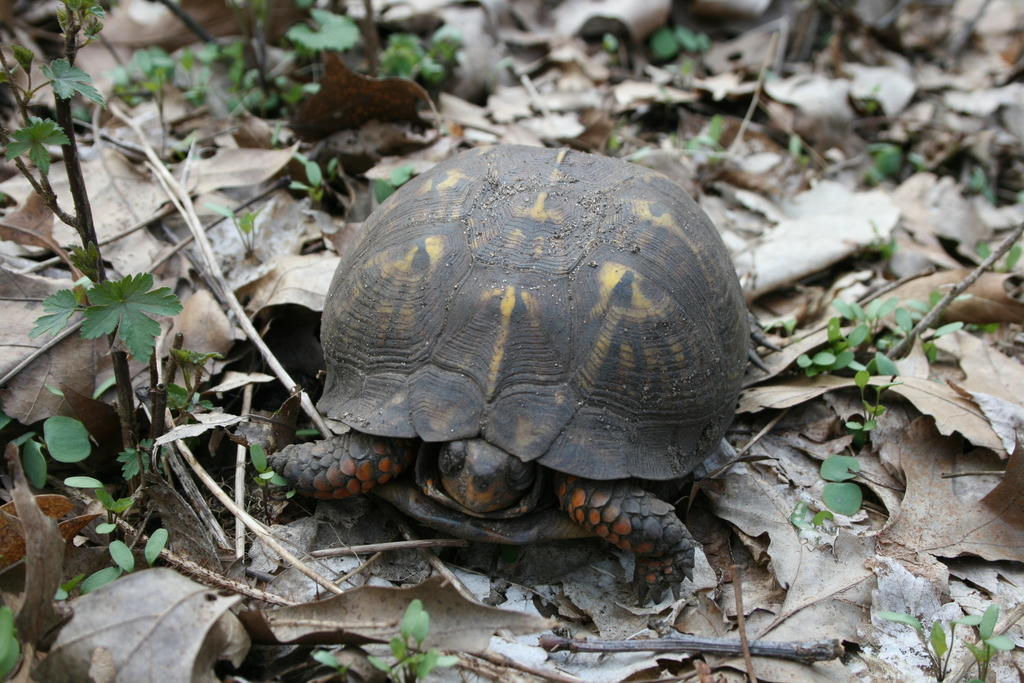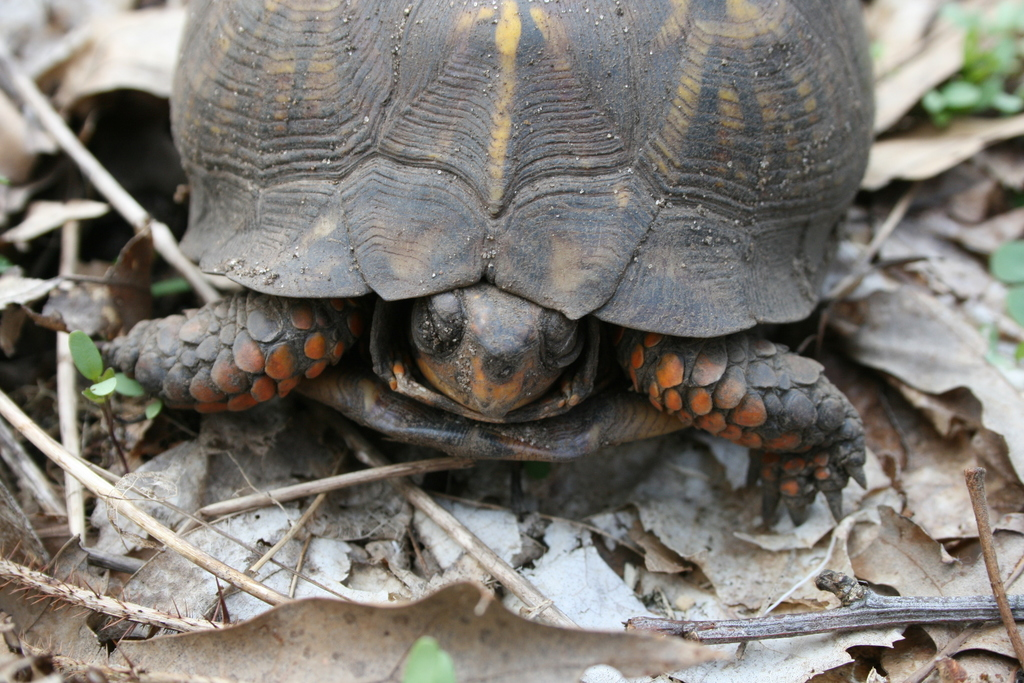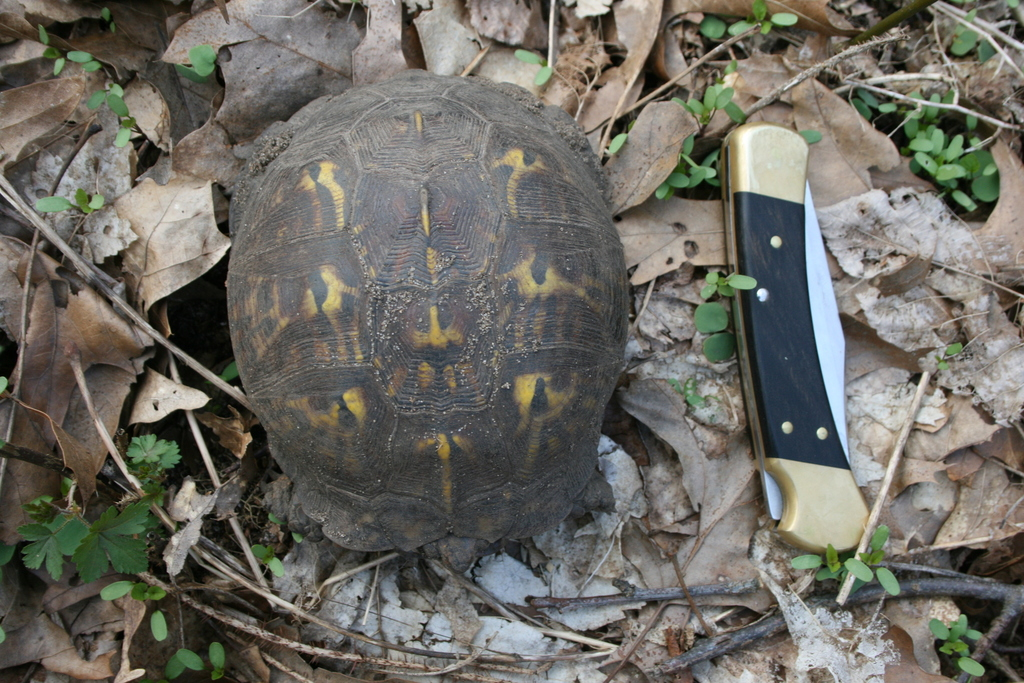 Blanding's Turtle (Emydoidea blandingii):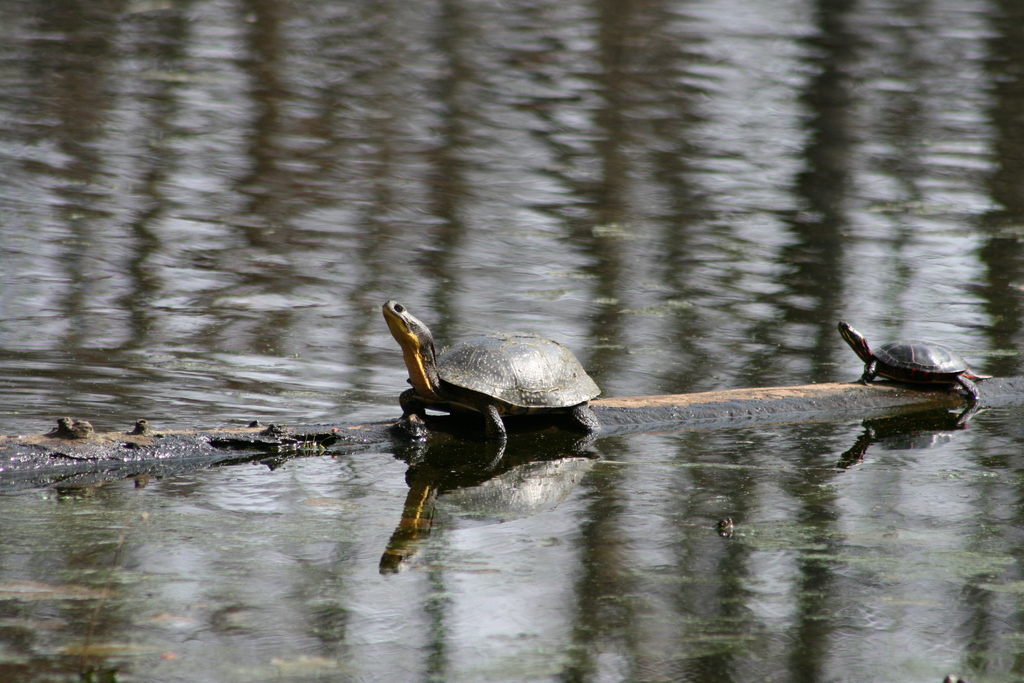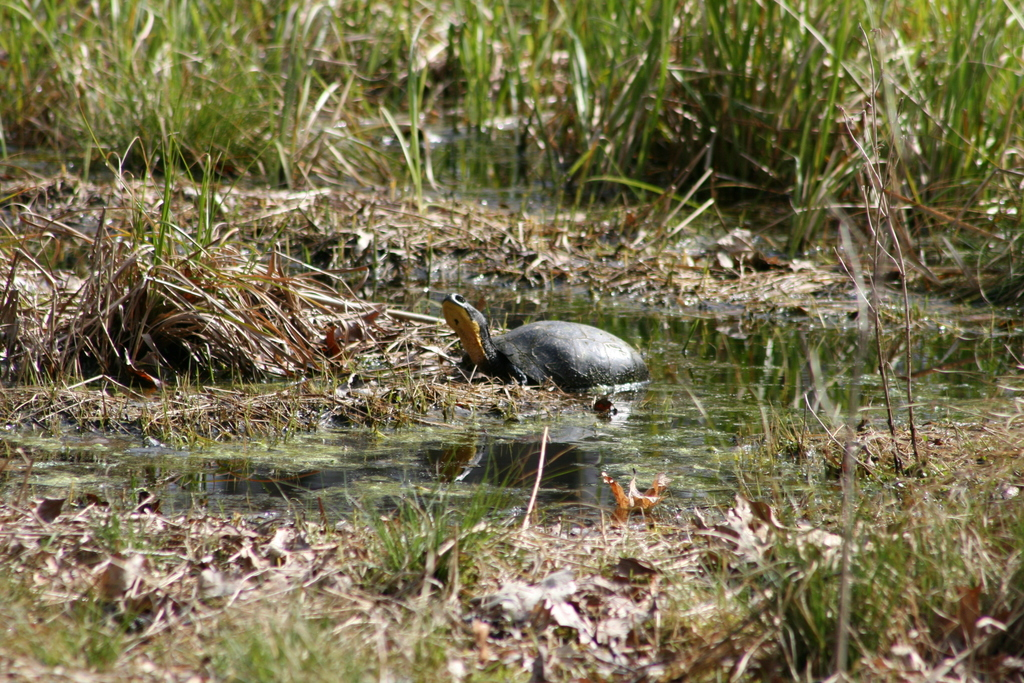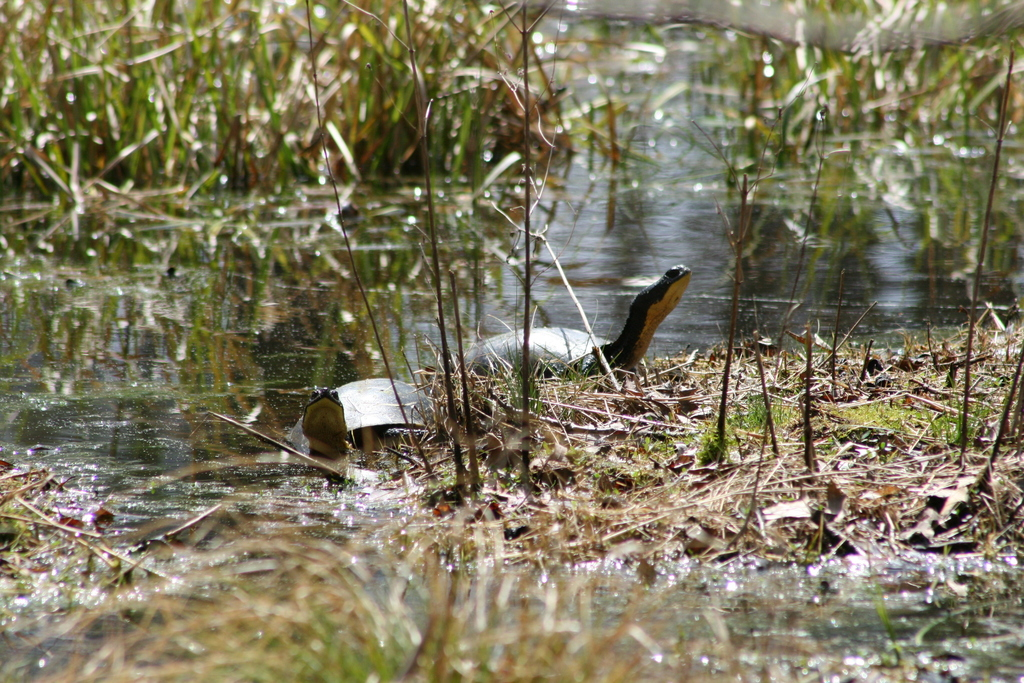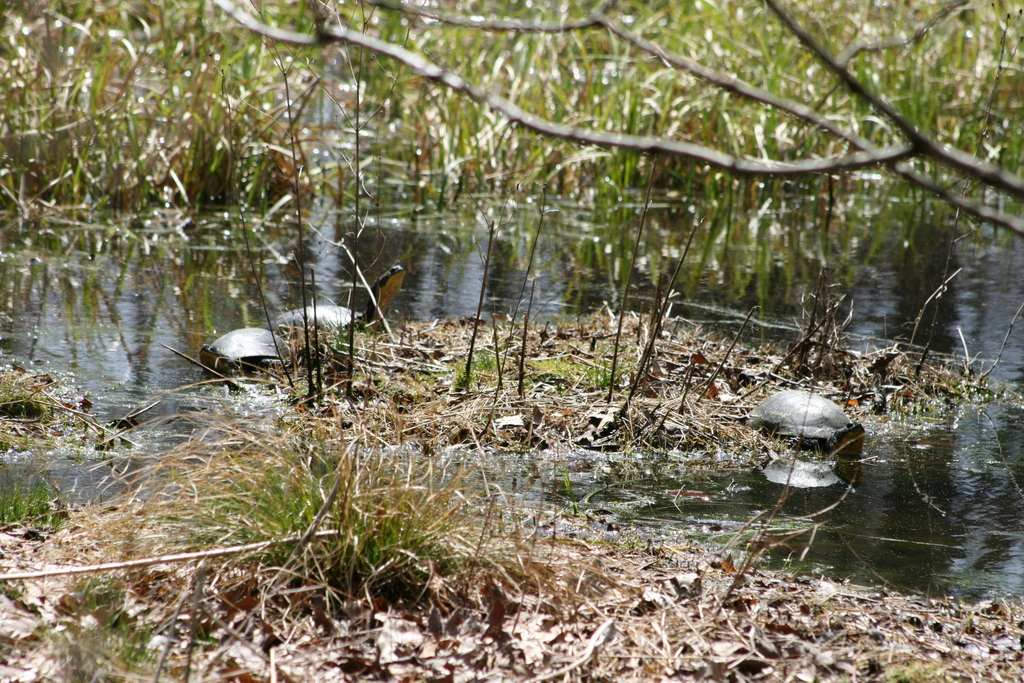 Midland Painted Turtle (Chrysemys picta ssp. marginata):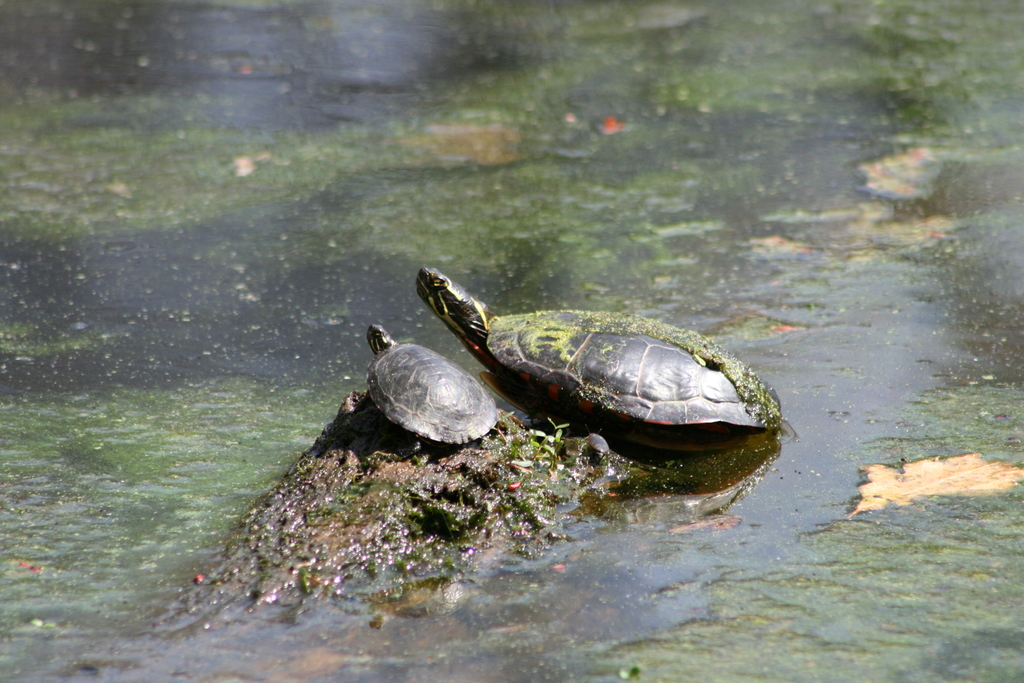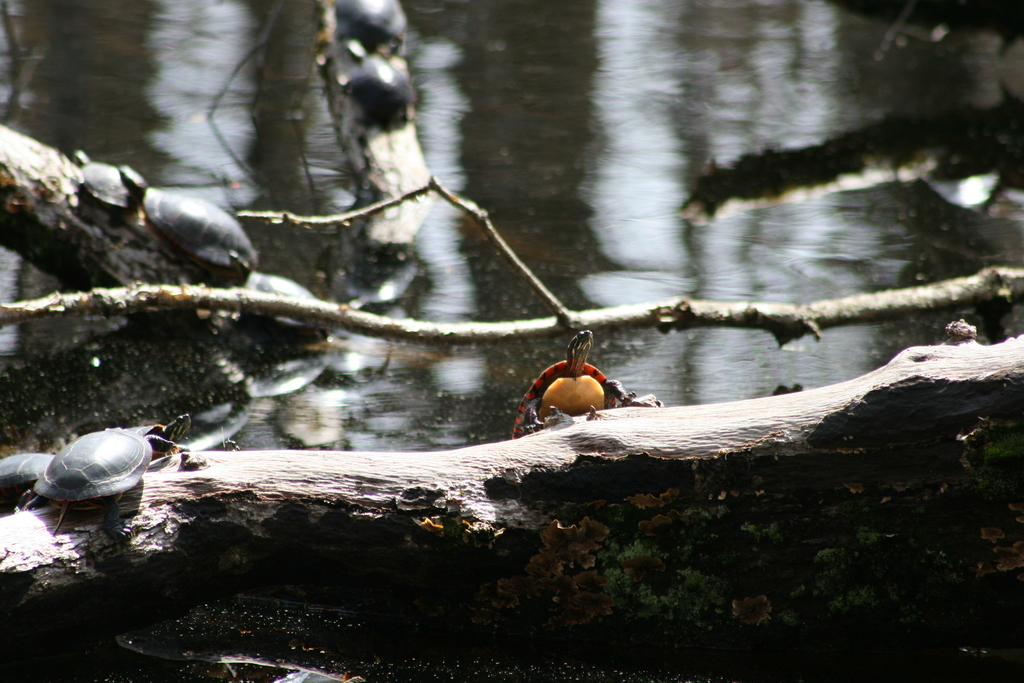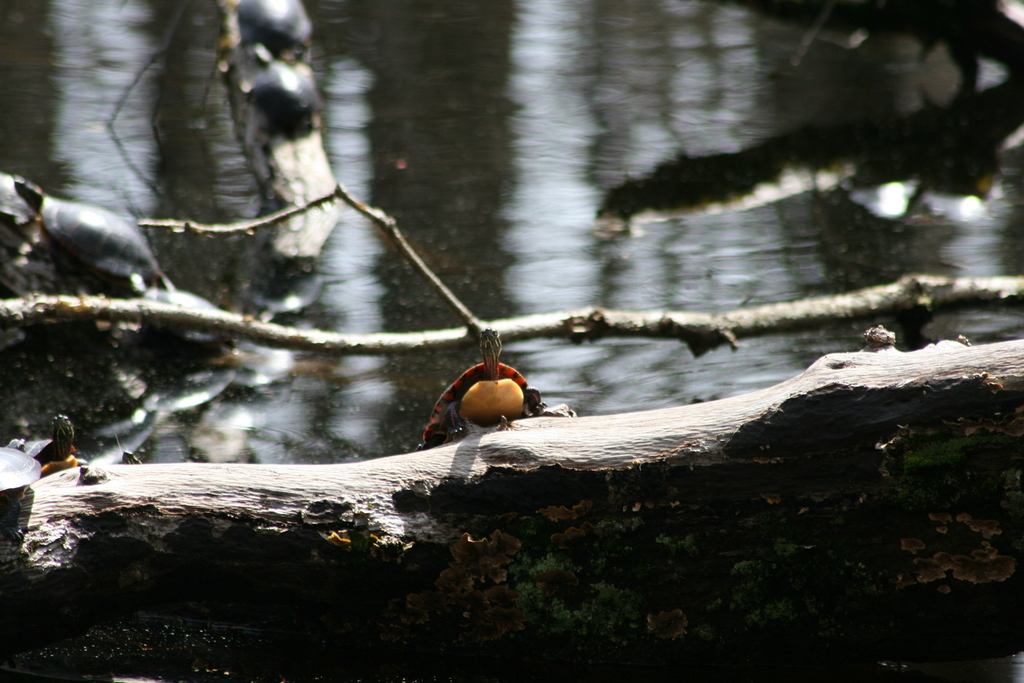 Green Frog (Lithobates clamitans):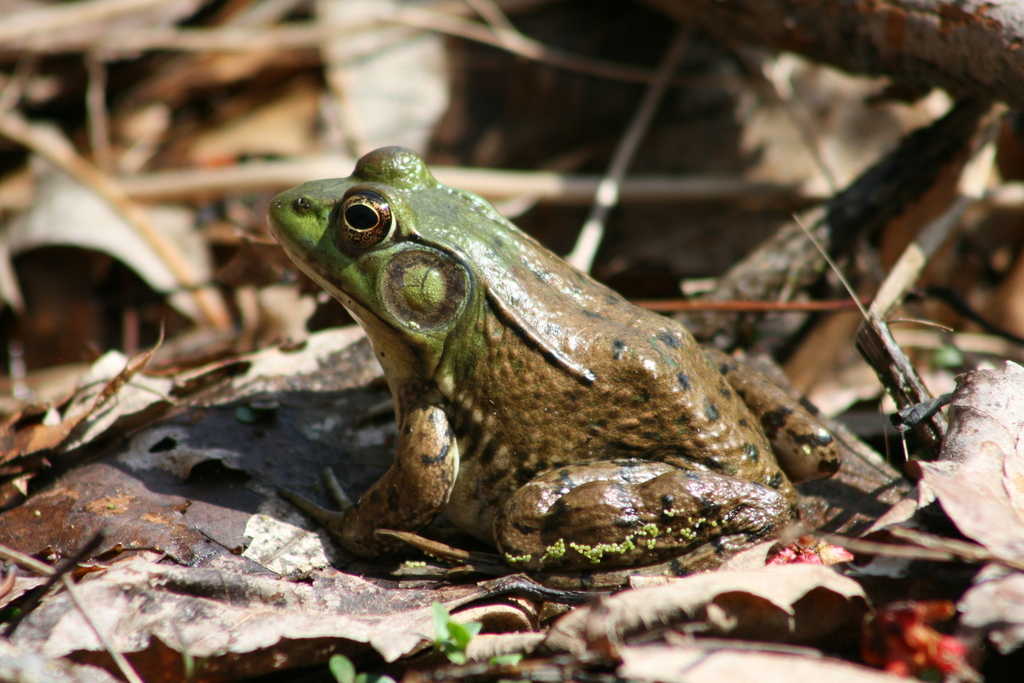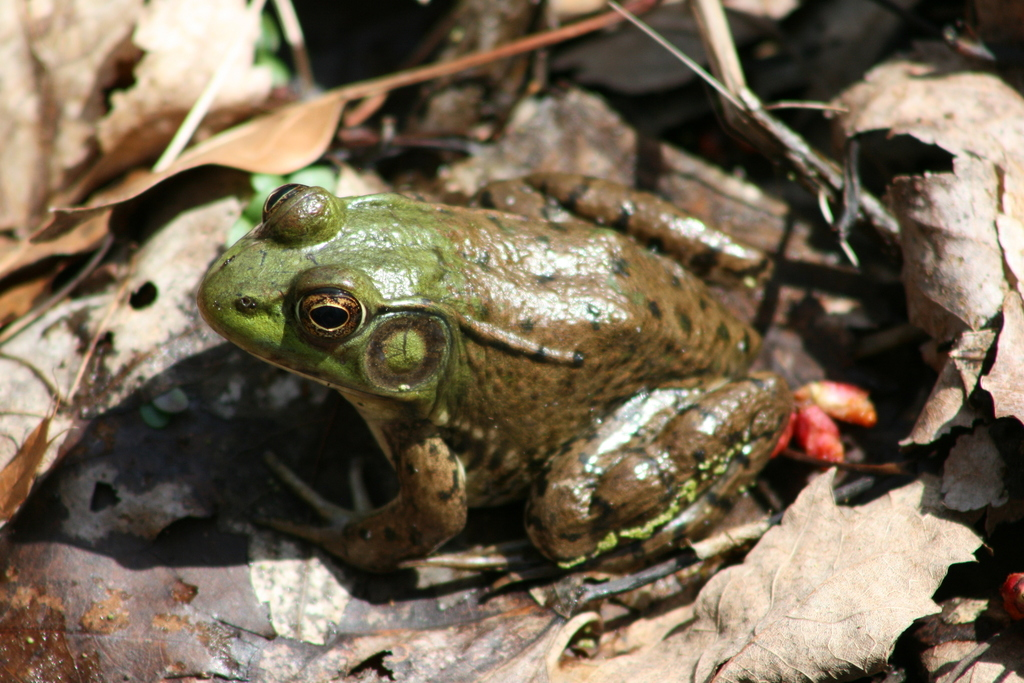 Eastern Red-backed Salamander (Plethodon cinereus):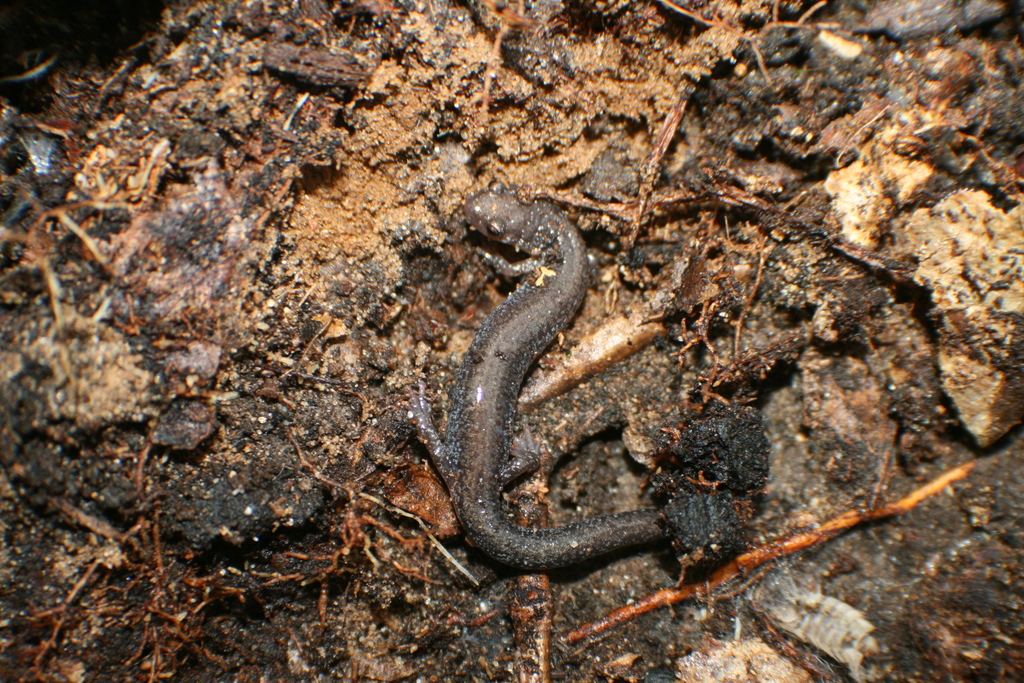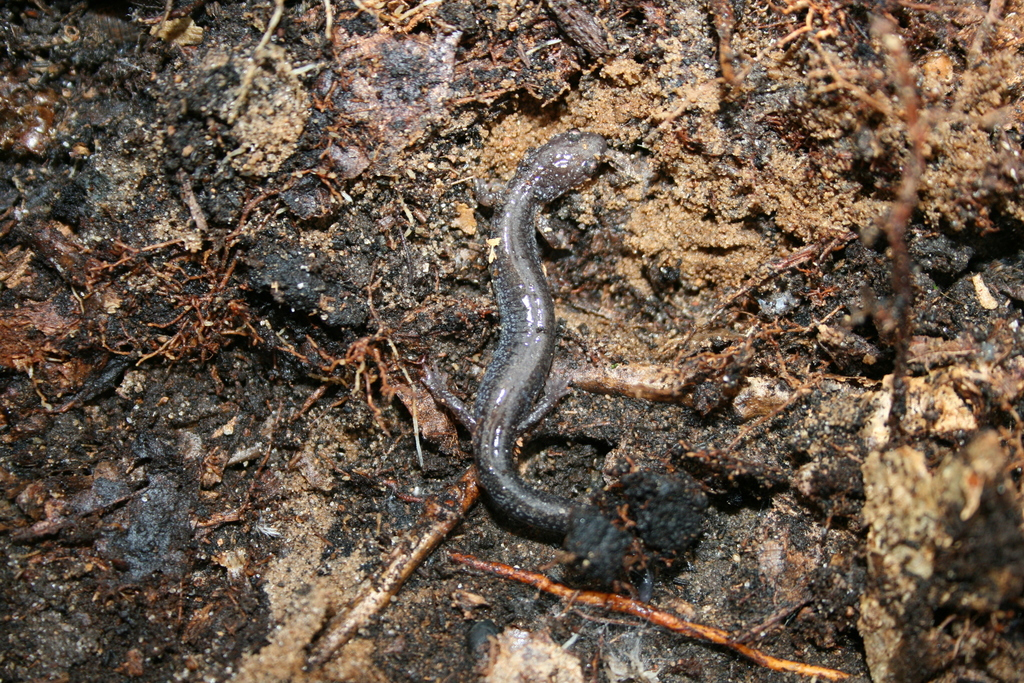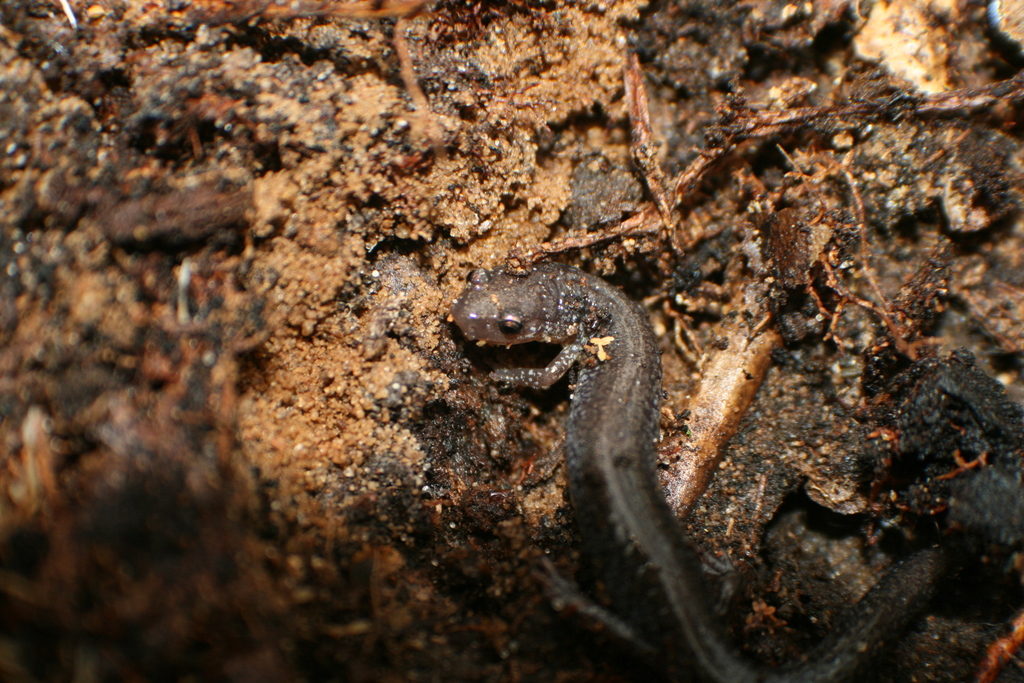 Eastern Garter Snake (Thamnophis sirtalis ssp. sirtalis):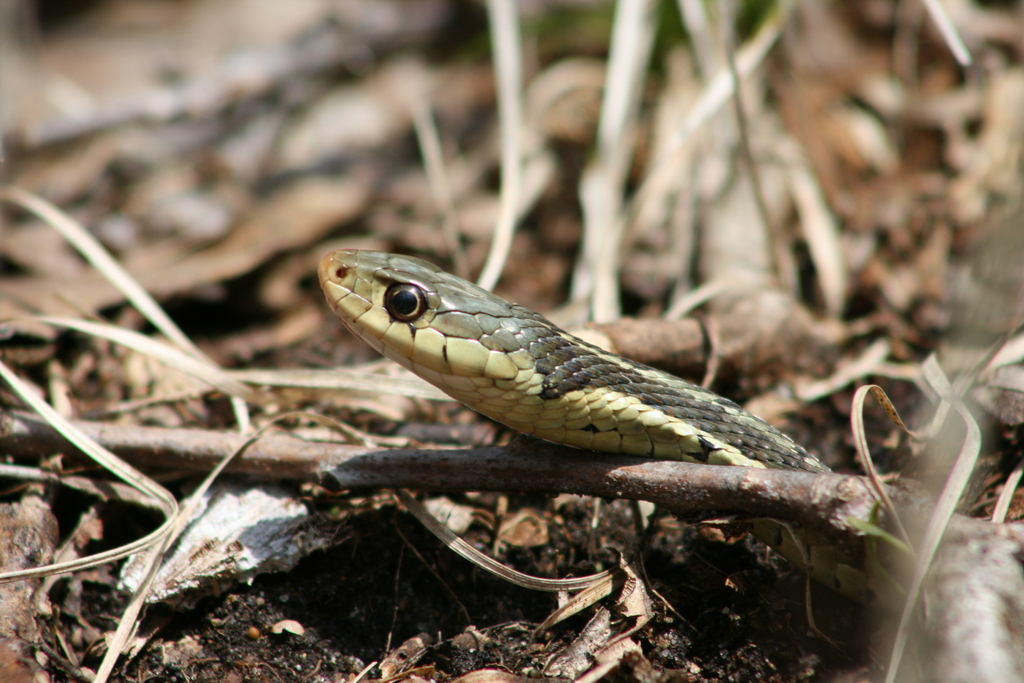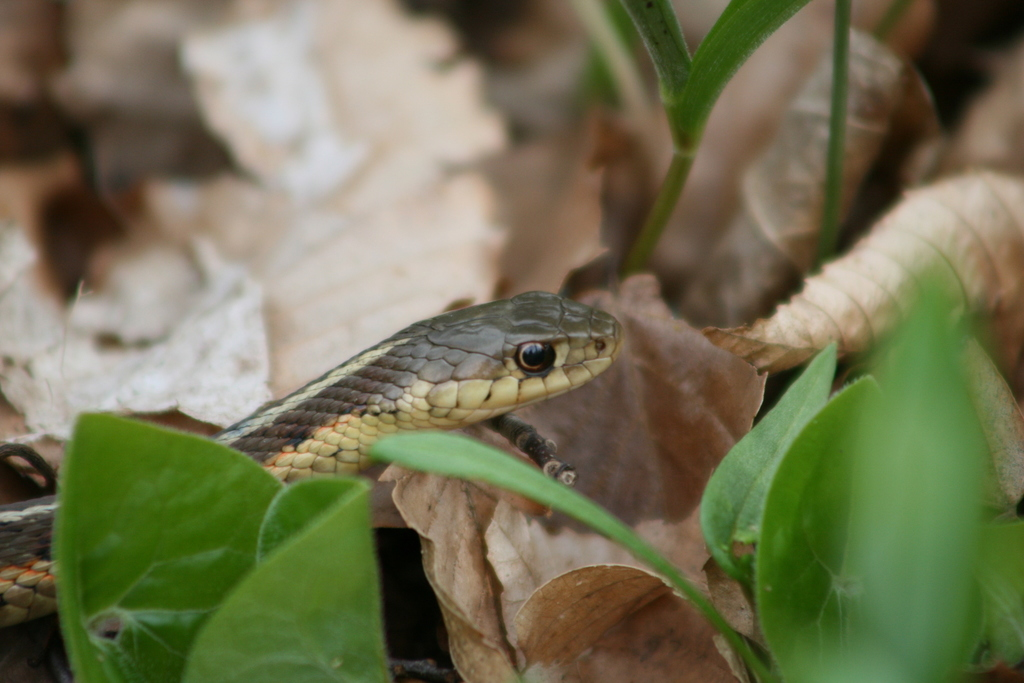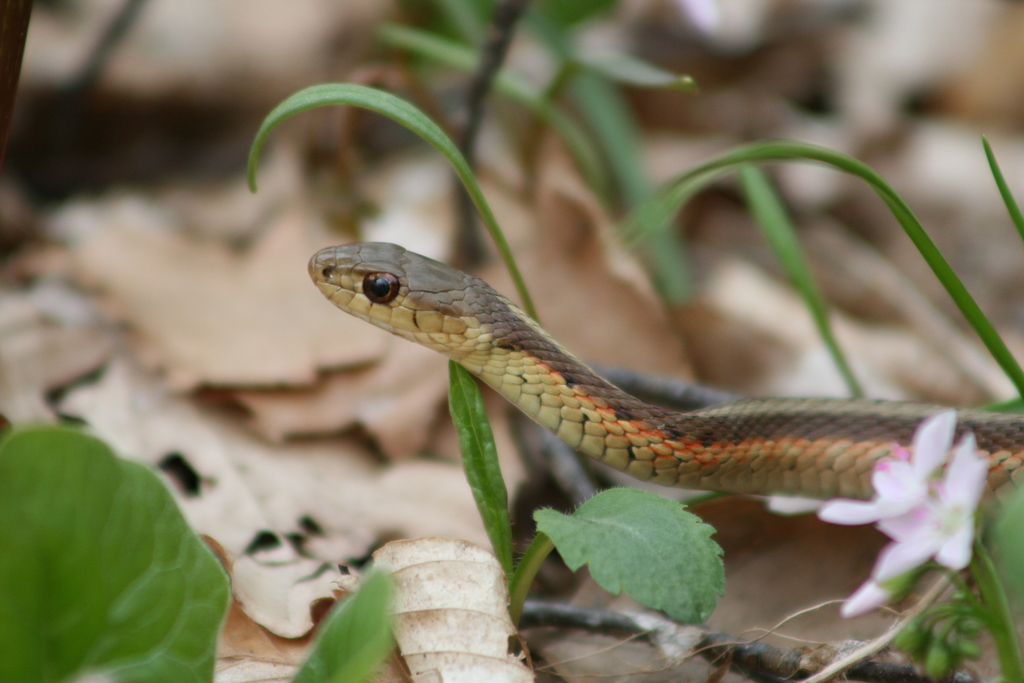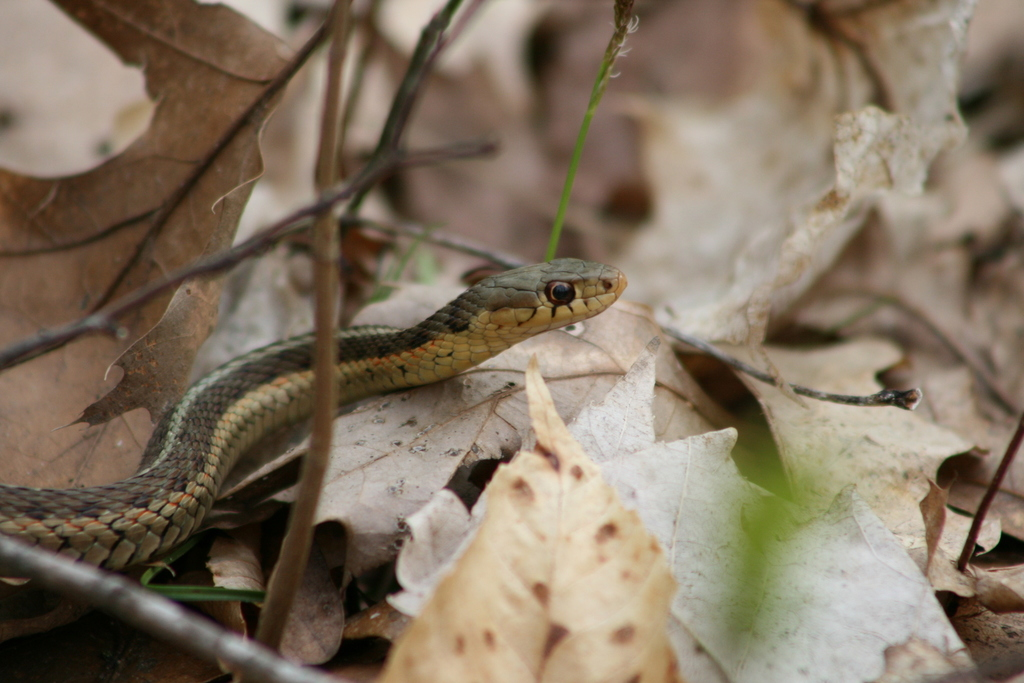 Ribbon Snake (Thamnophis saurita):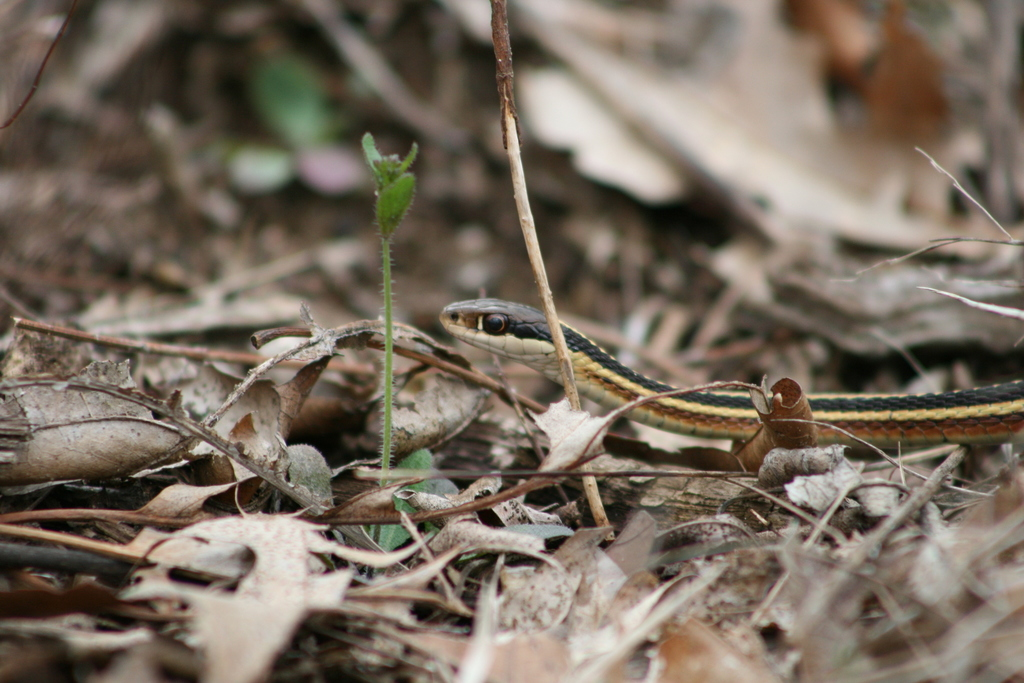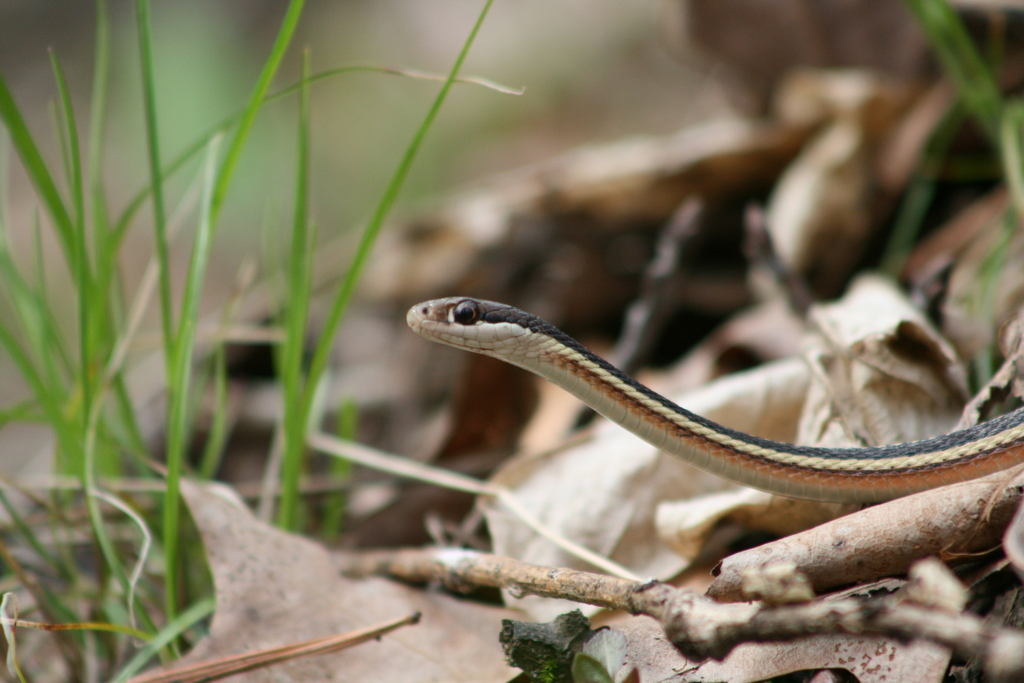 White-tailed Deer (Odocoileus virginianus):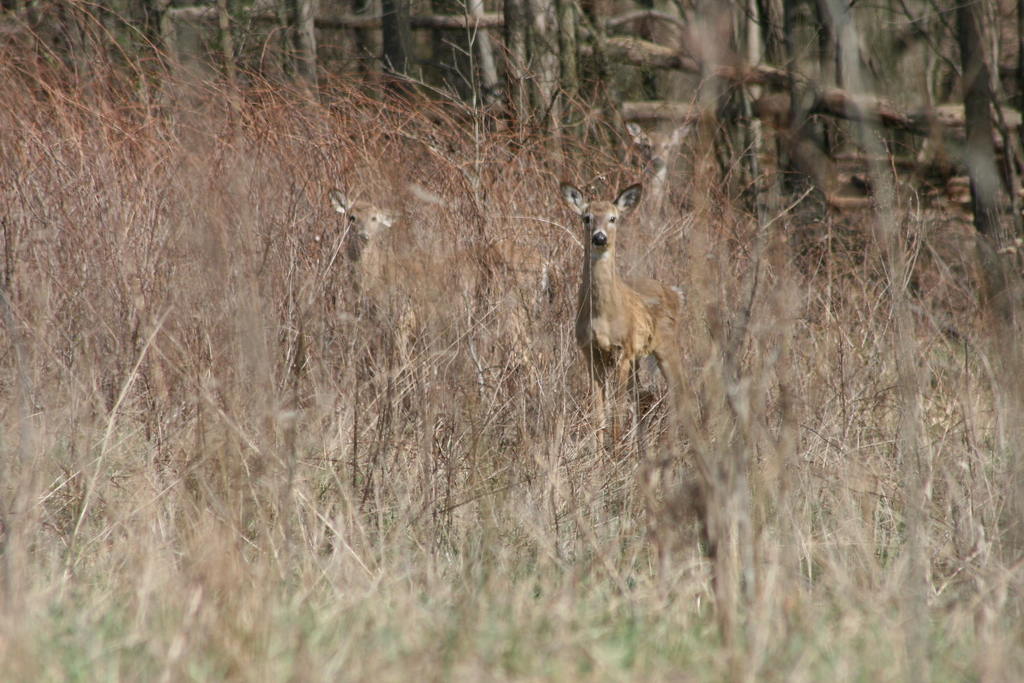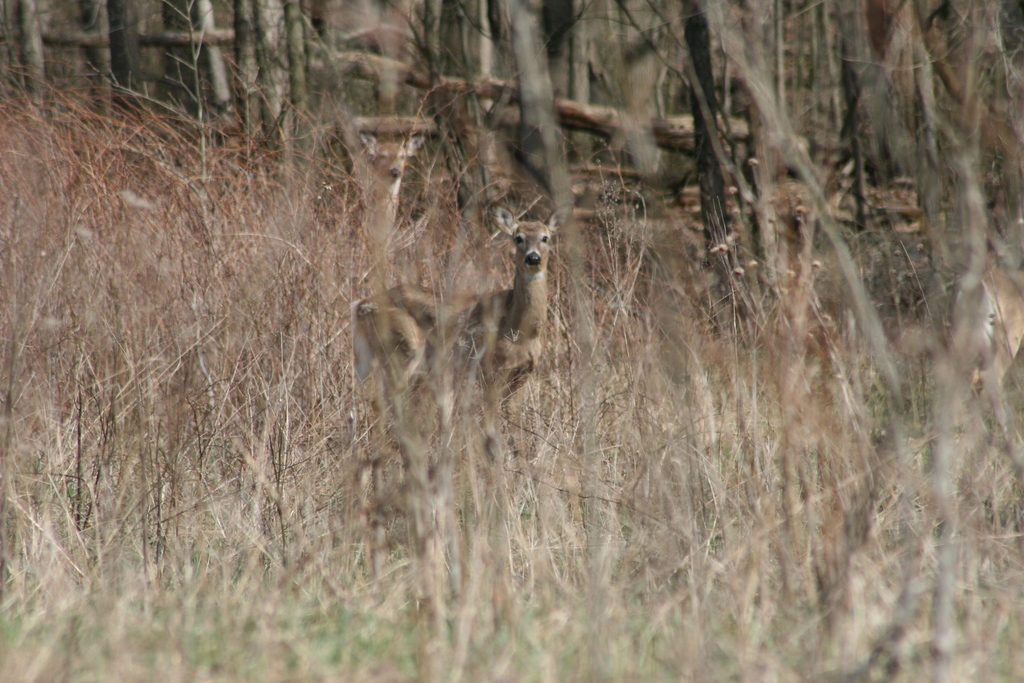 Muskrat (Ondatra zibethicus):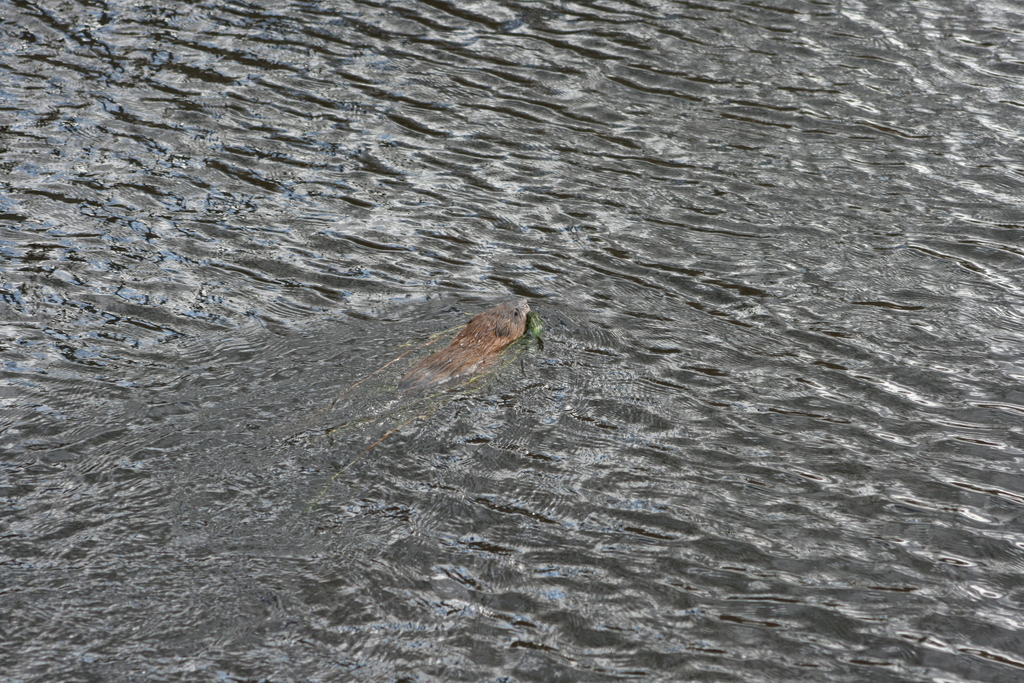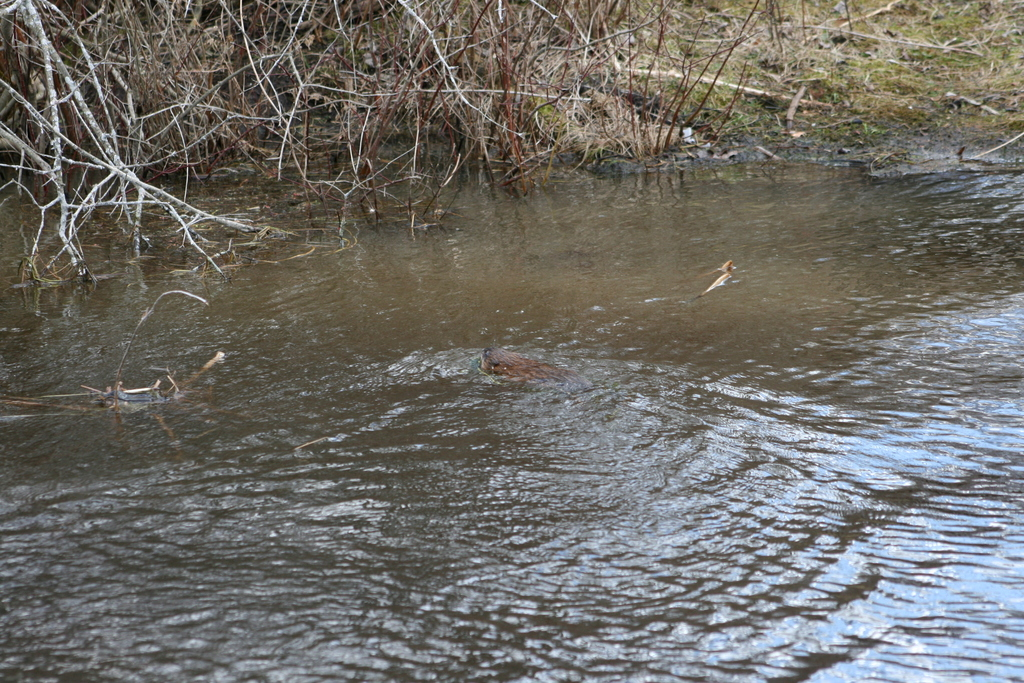 Fox Squirrel (Sciurus niger):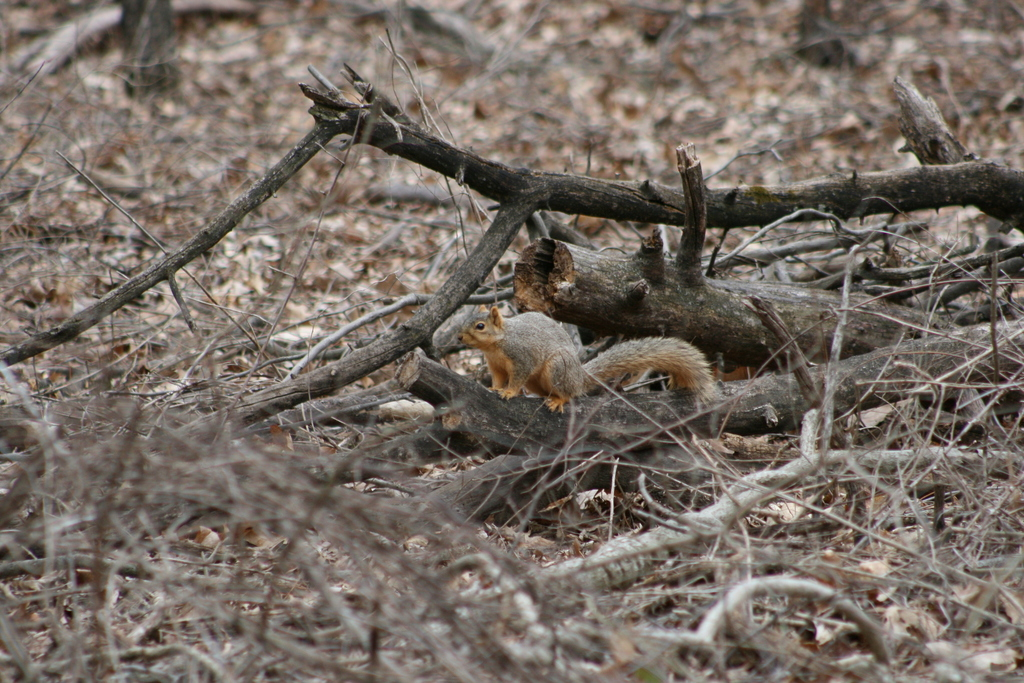 American Red Squirrel (Tamiasciurus hudsonicus):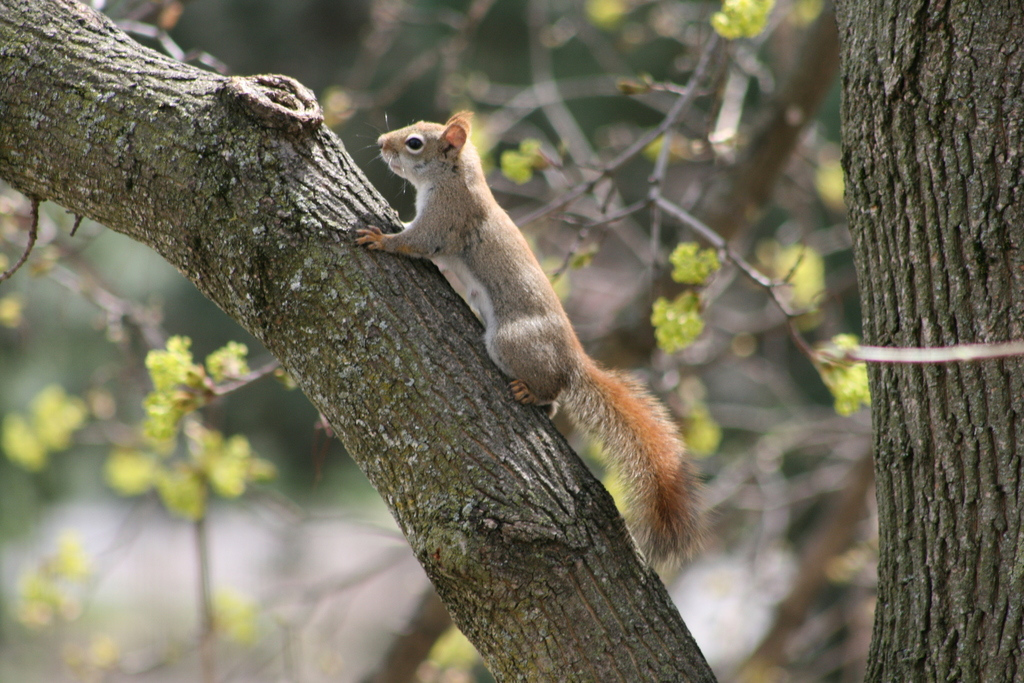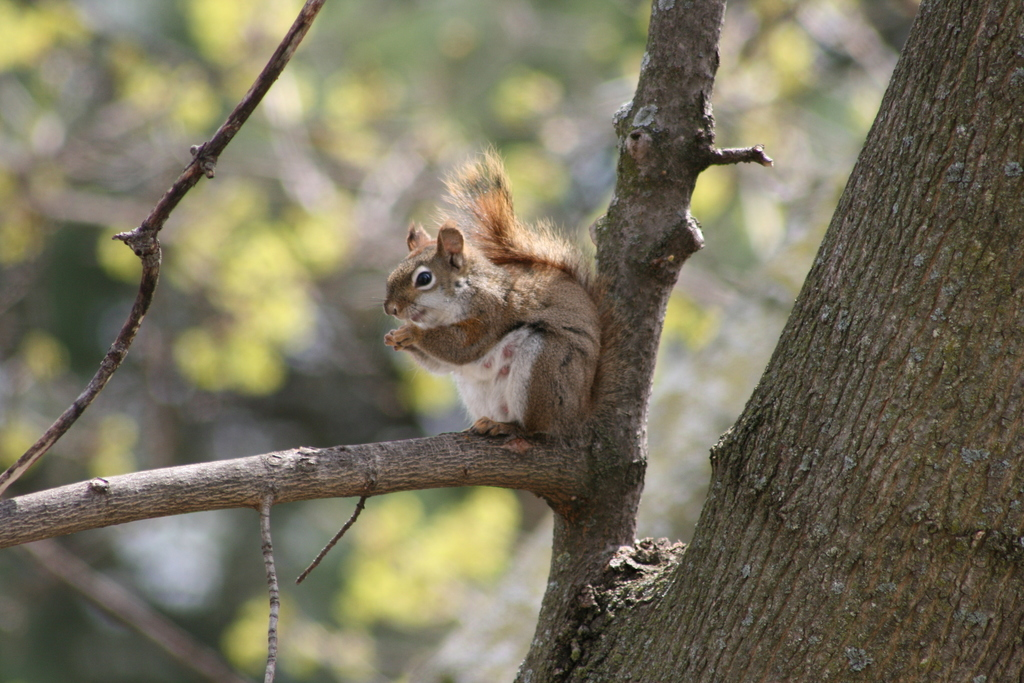 Eastern Chipmunk (Tamias striatus):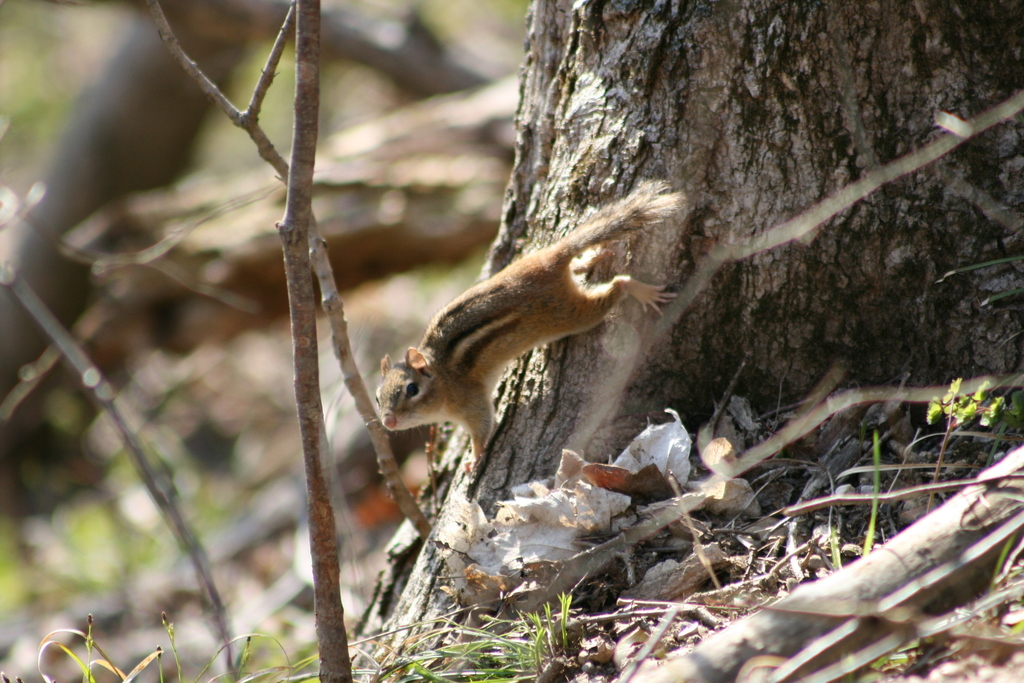 Barred Owl (Strix varia):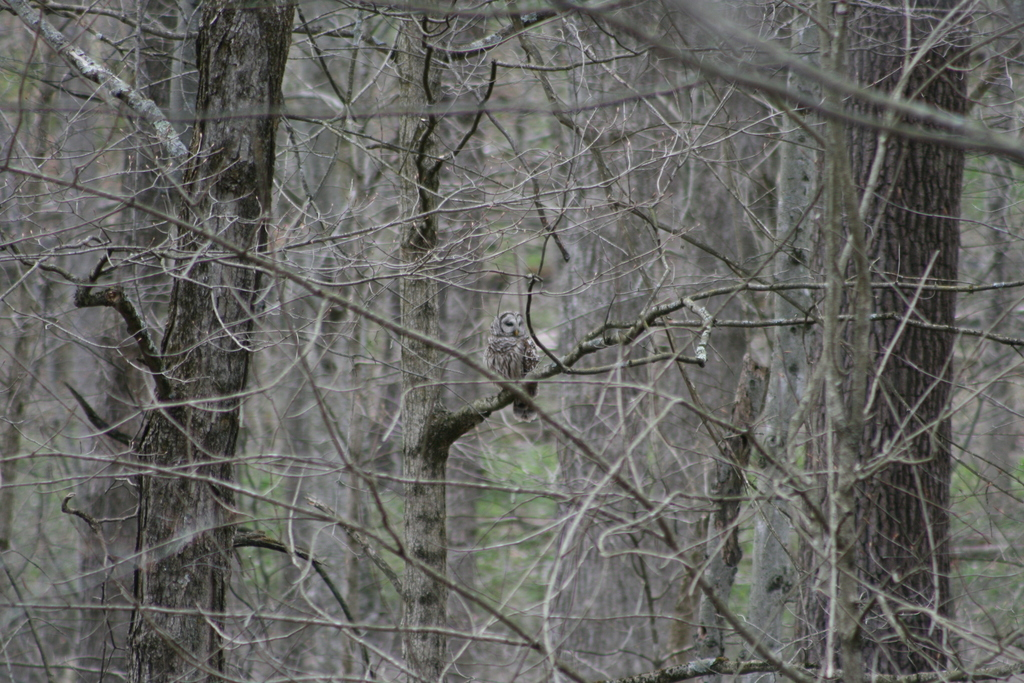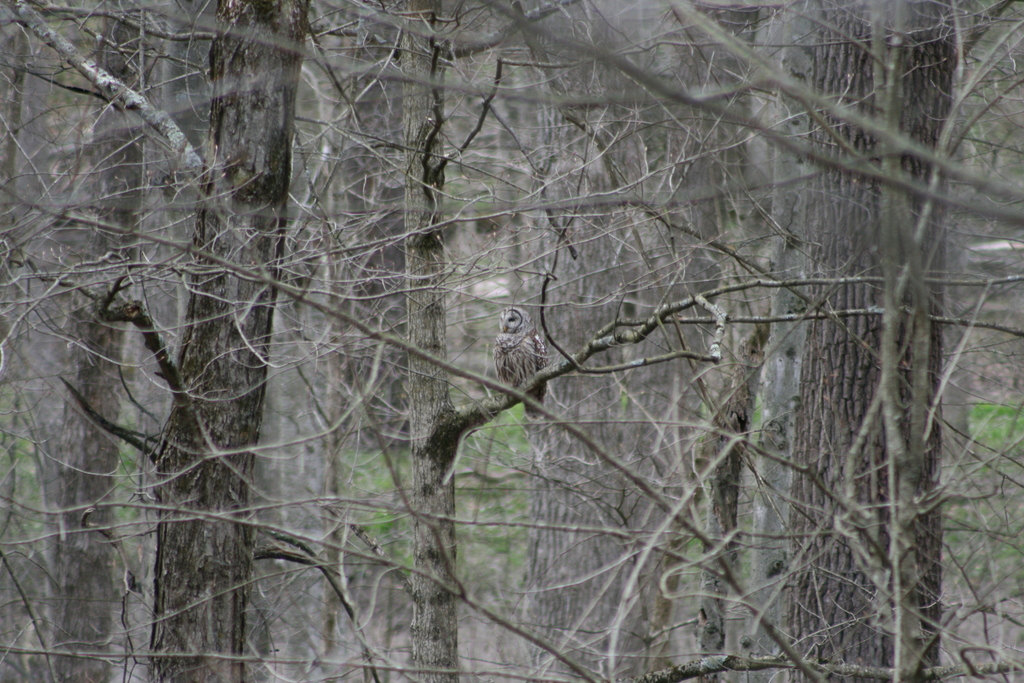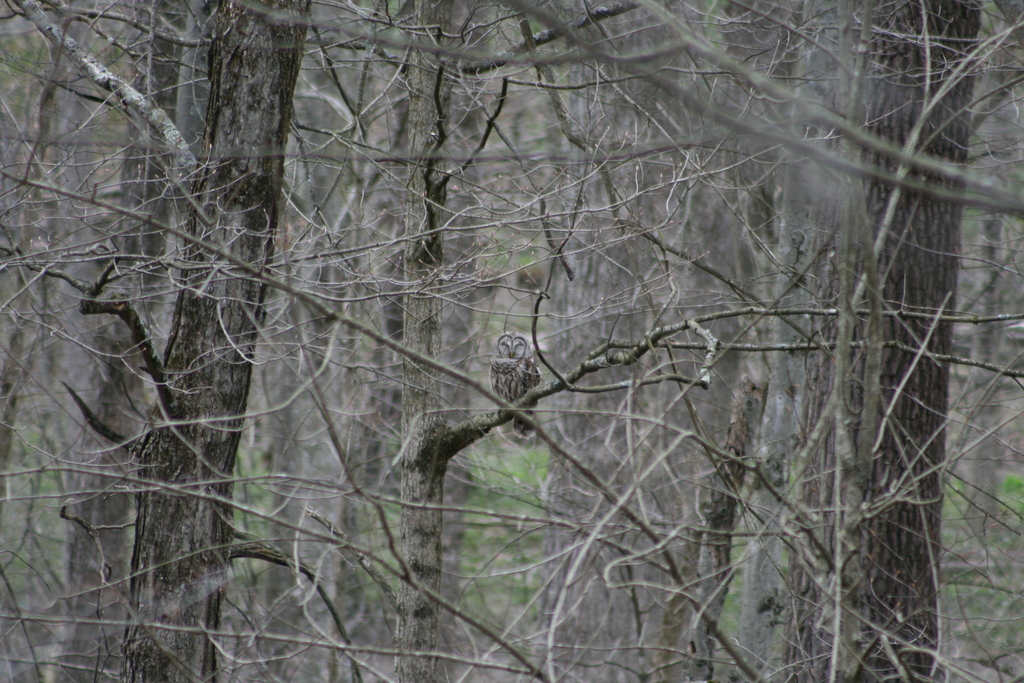 Mute Swan (Cygnus olor):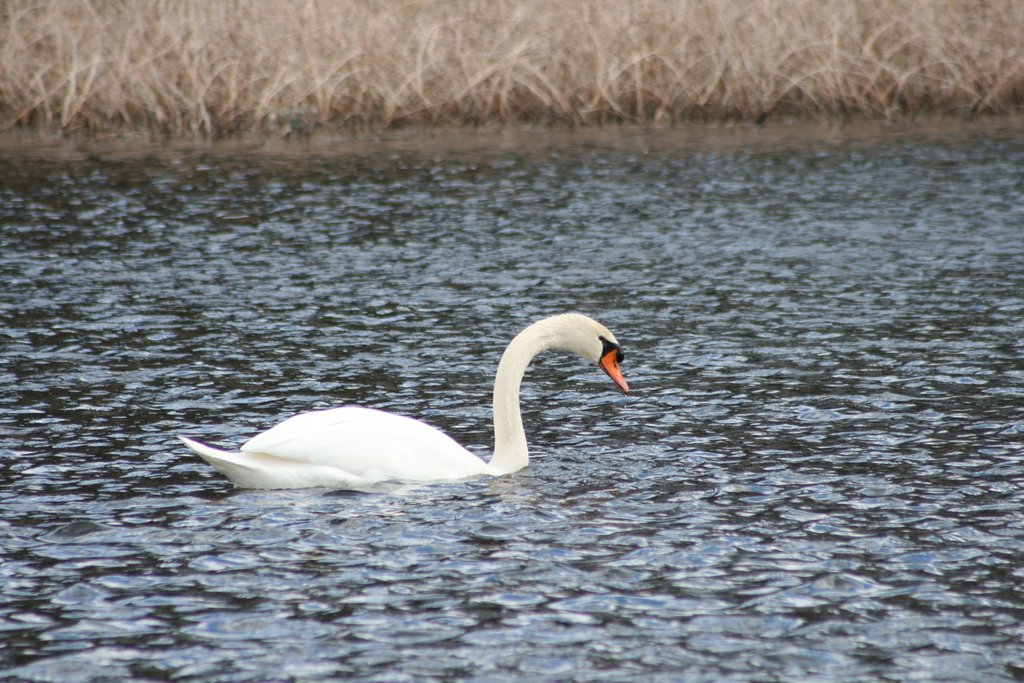 Canada Goose (Branta canadensis):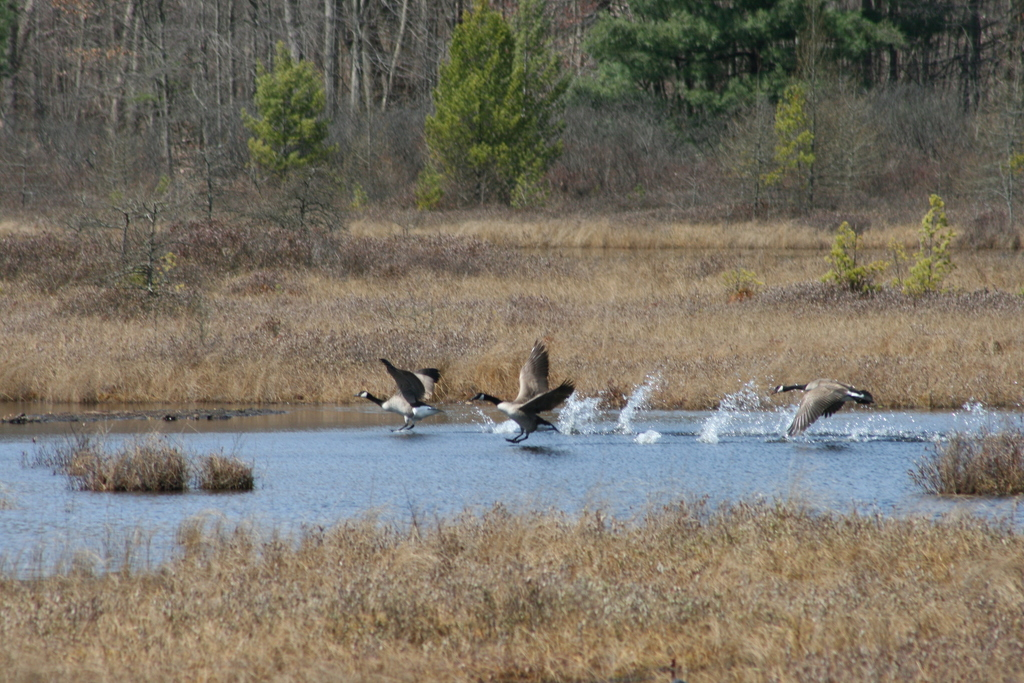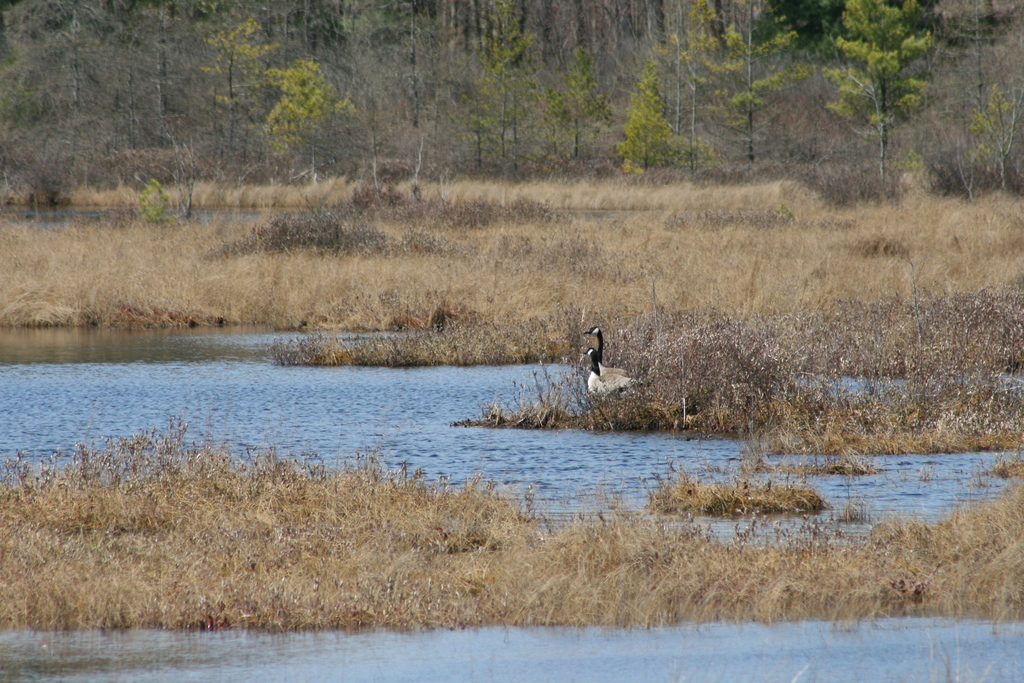 Mallard (Anas platyrhynchos):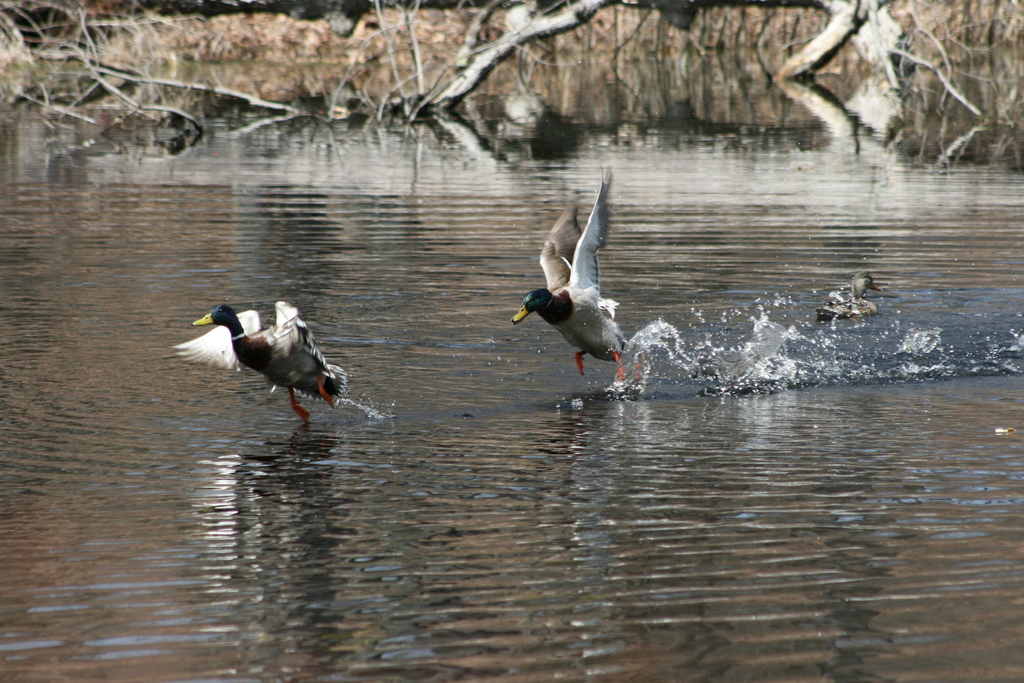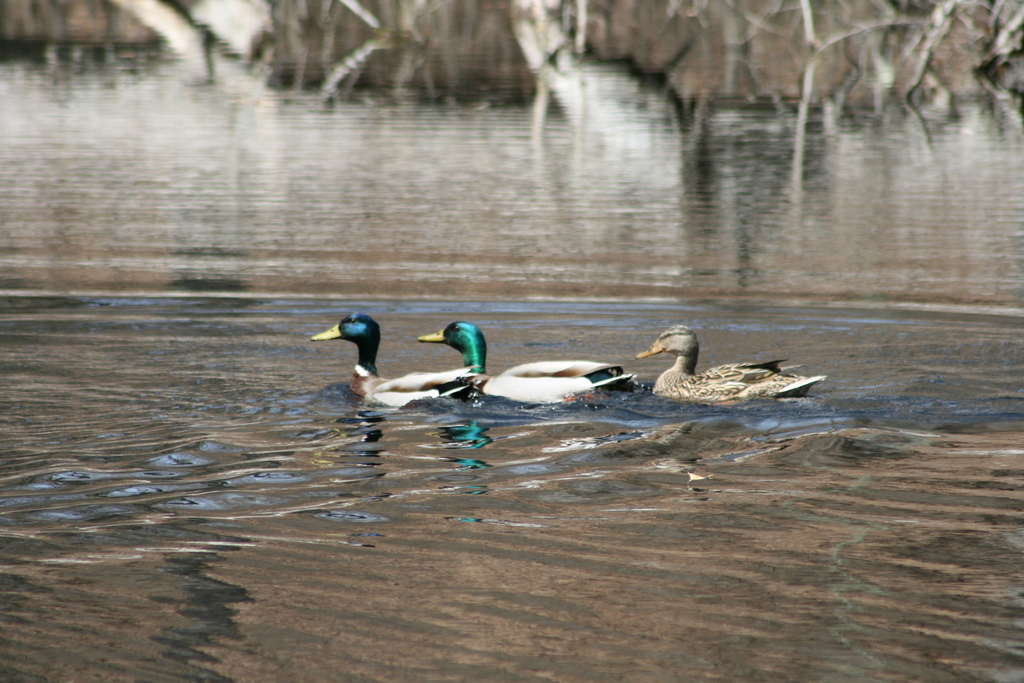 Black-capped Chickadee (Poecile atricapillus):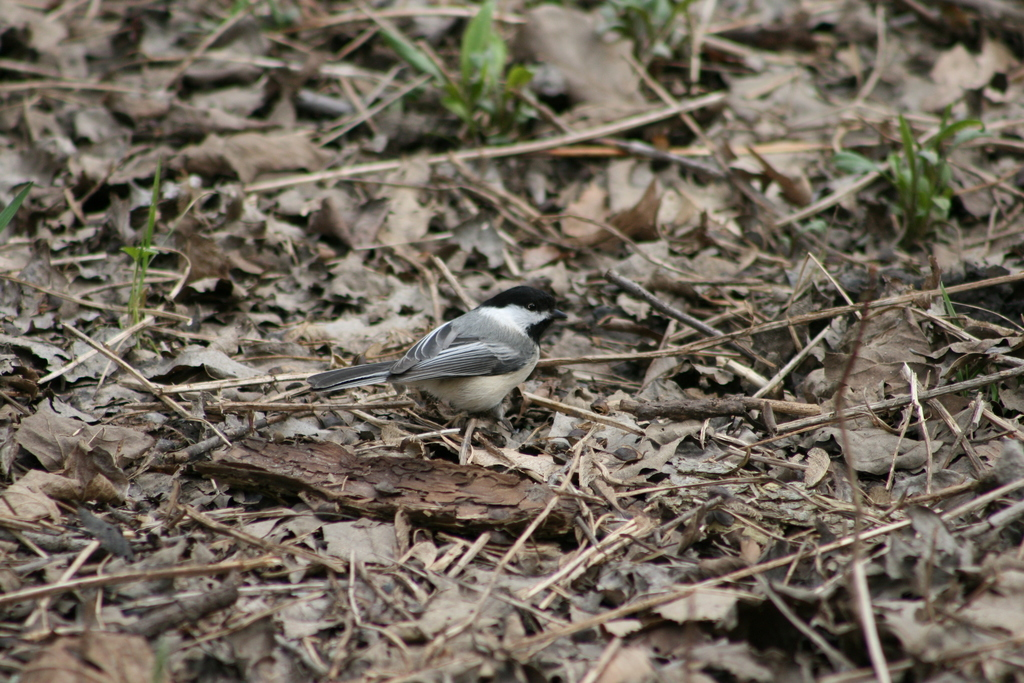 Mourning Dove (Zenaida macroura):
Ring-necked Duck (Aythya collaris):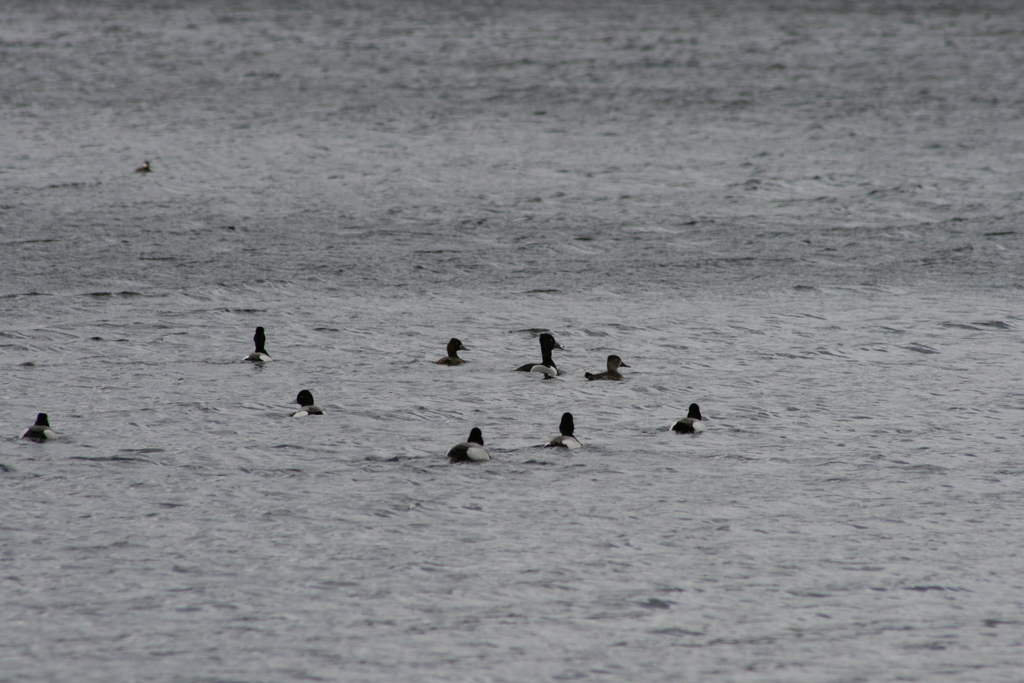 American Crow (Corvus brachyrhynchos):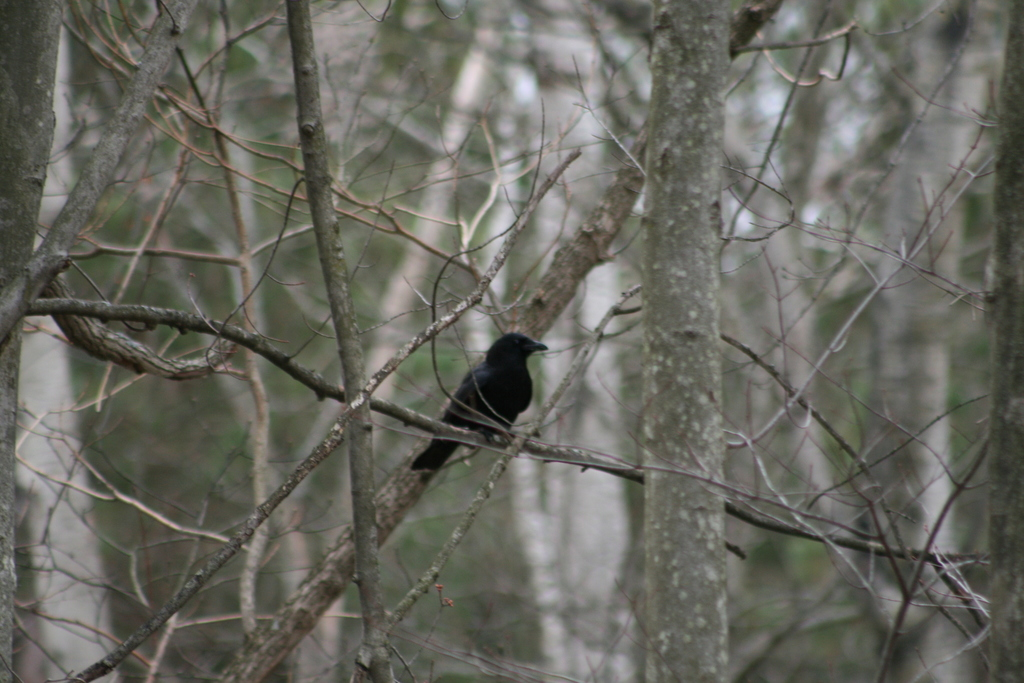 Eastern Towhee (Pipilo erythrophthalmus):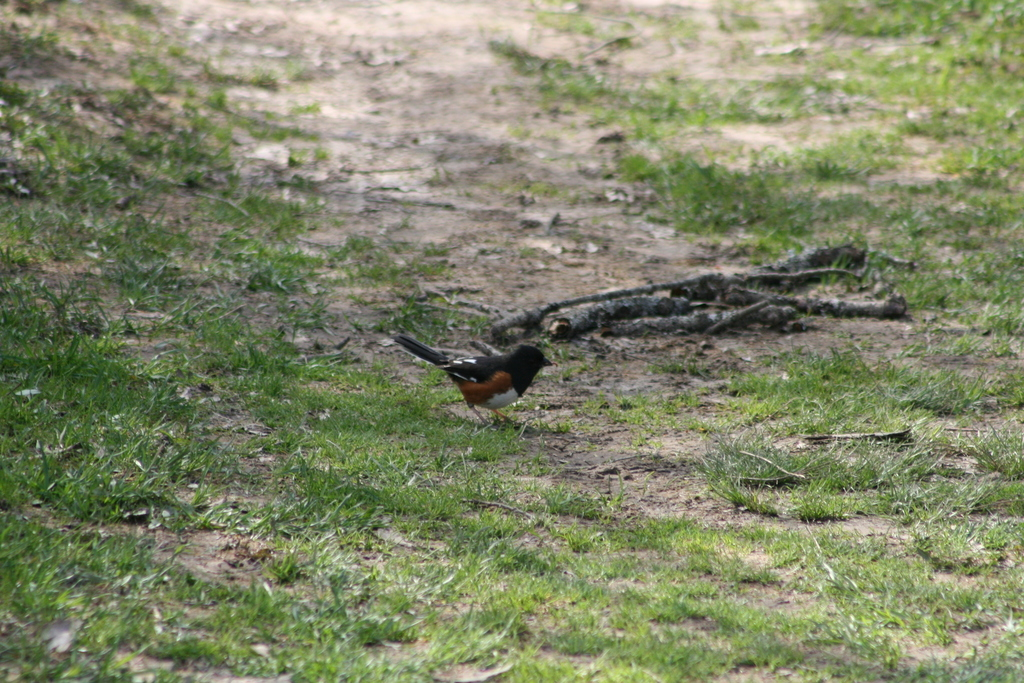 White-breasted Nuthatch (Sitta carolinensis):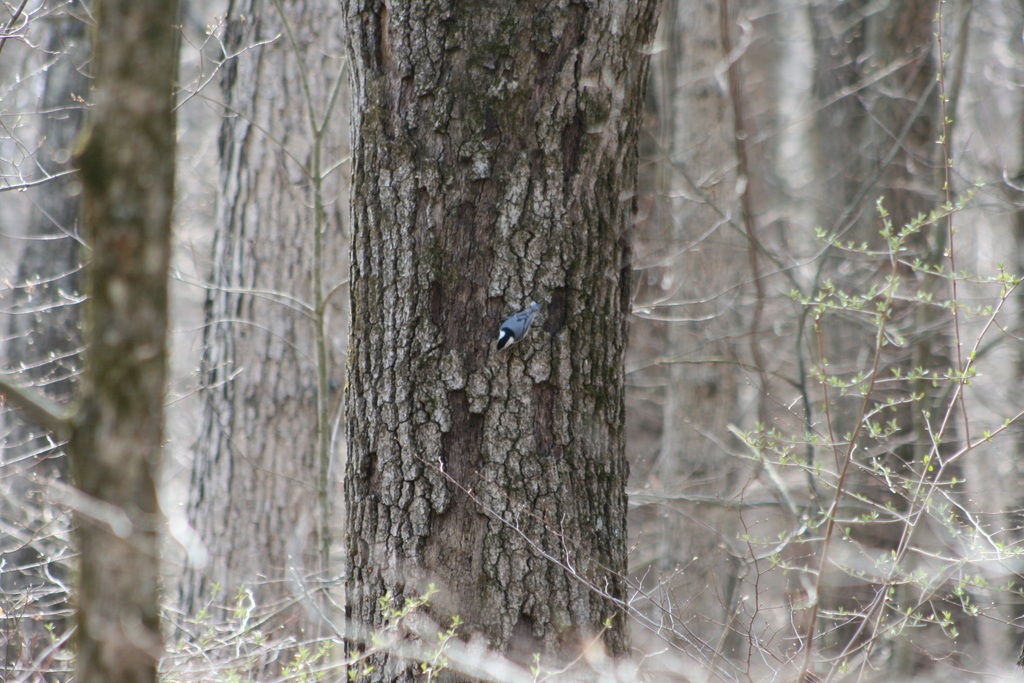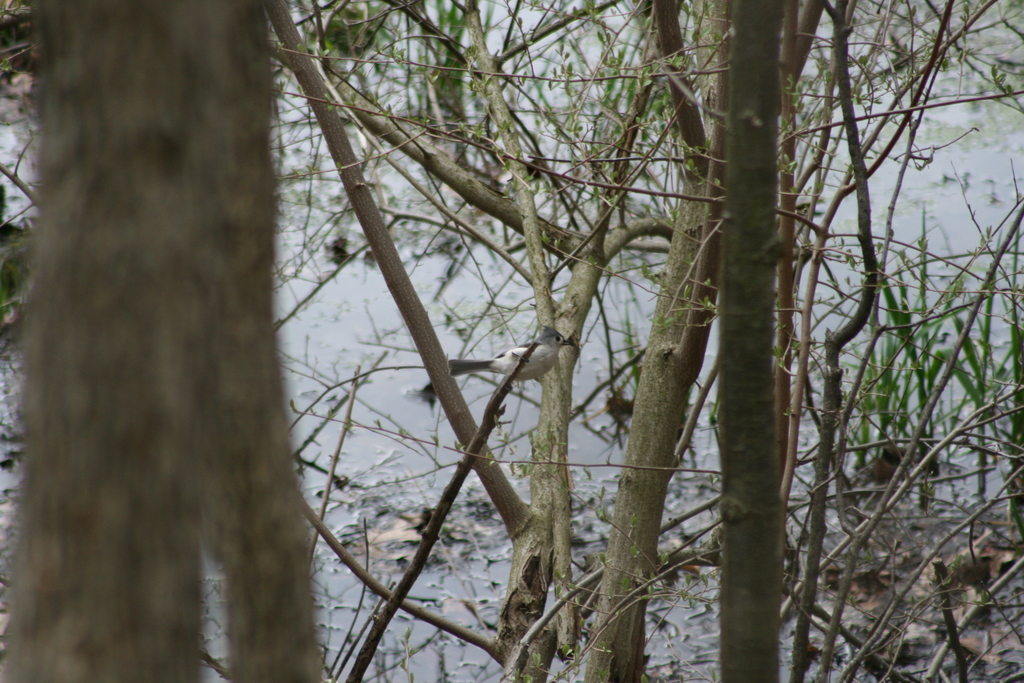 American Robin (Turdus migratorius):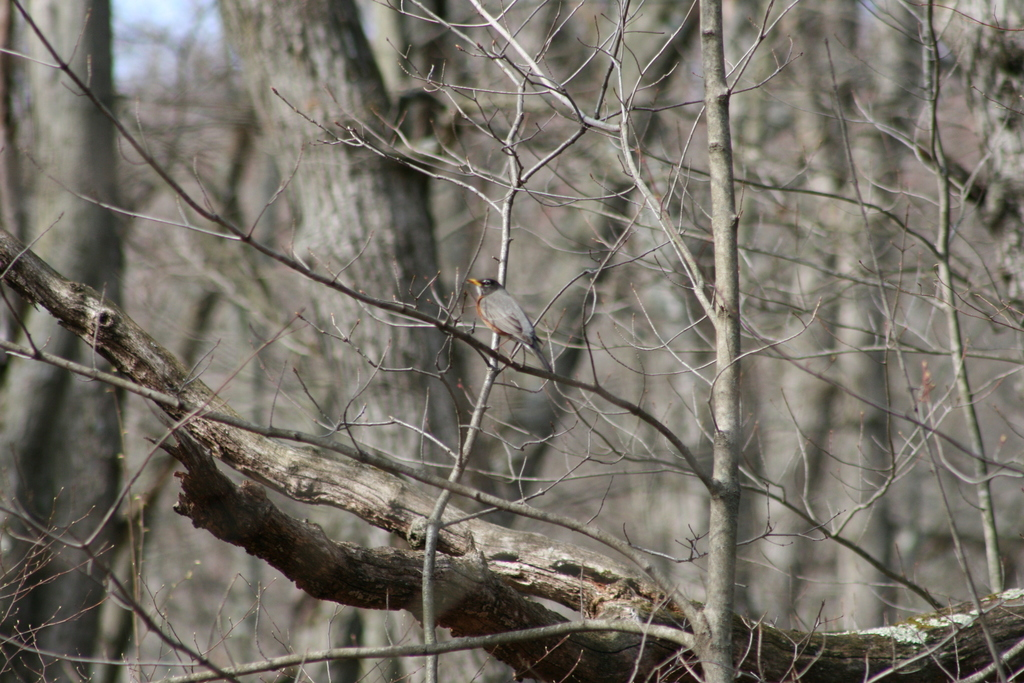 Red-winged Blackbird (Agelaius phoeniceus):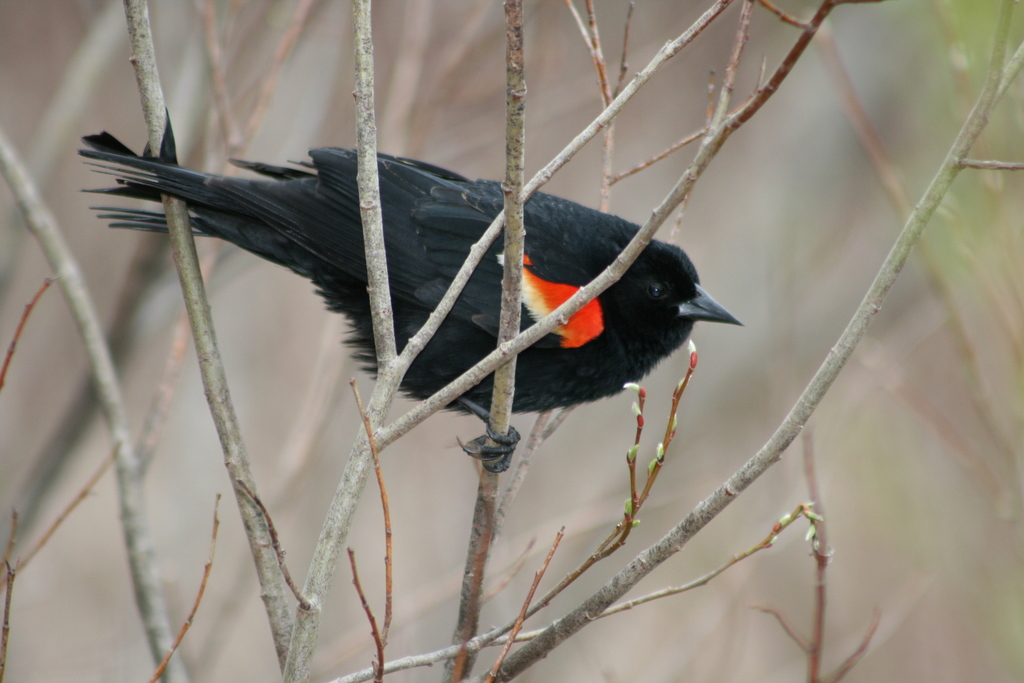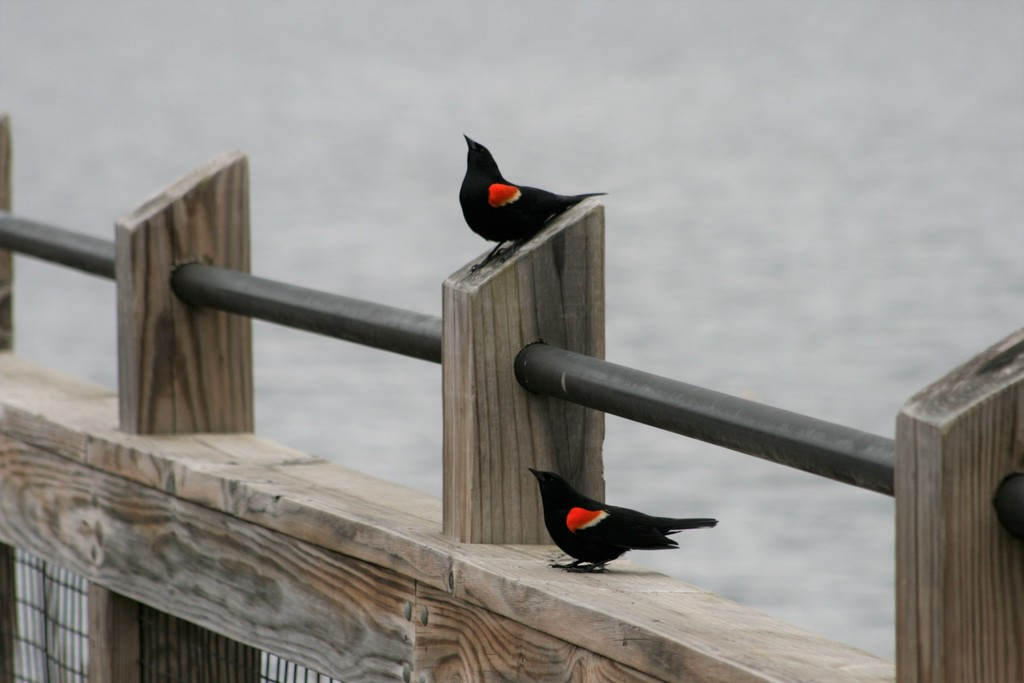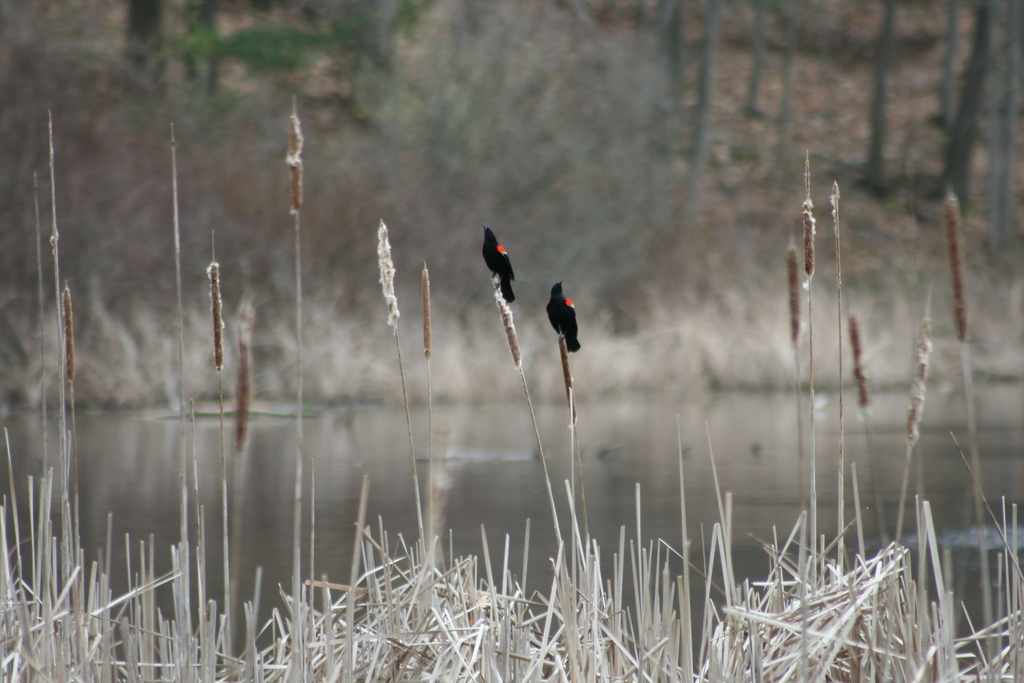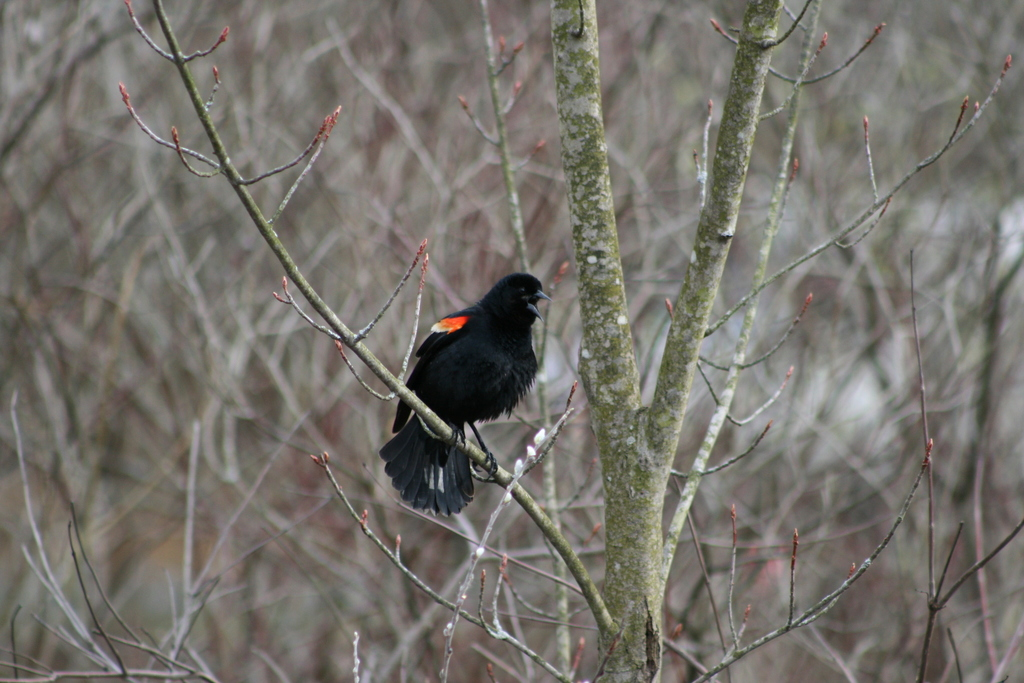 Helicoid Land Snails (Superfamily Helicoidea):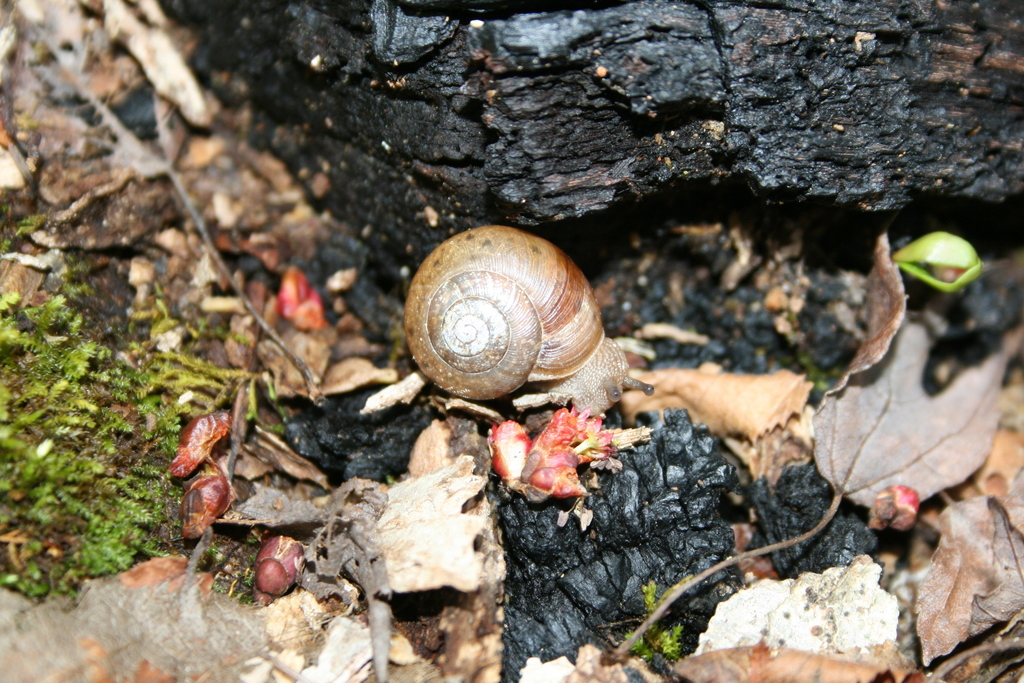 FUNGI:
Scarlet Elfcup (Sarcoscypha austriaca):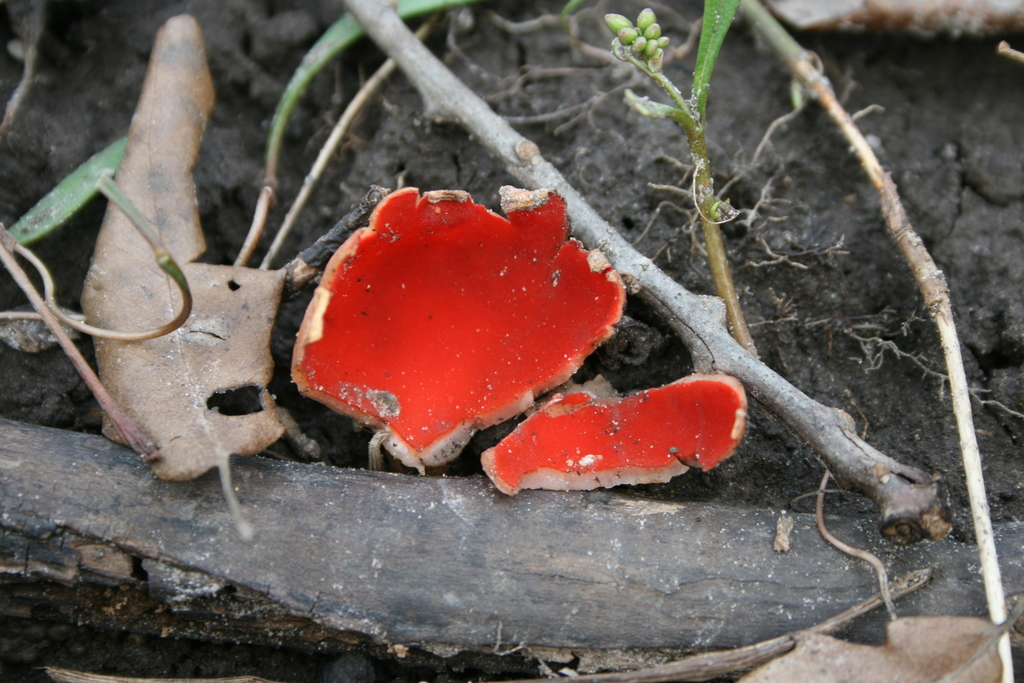 Devil's Urn (Urnula craterium):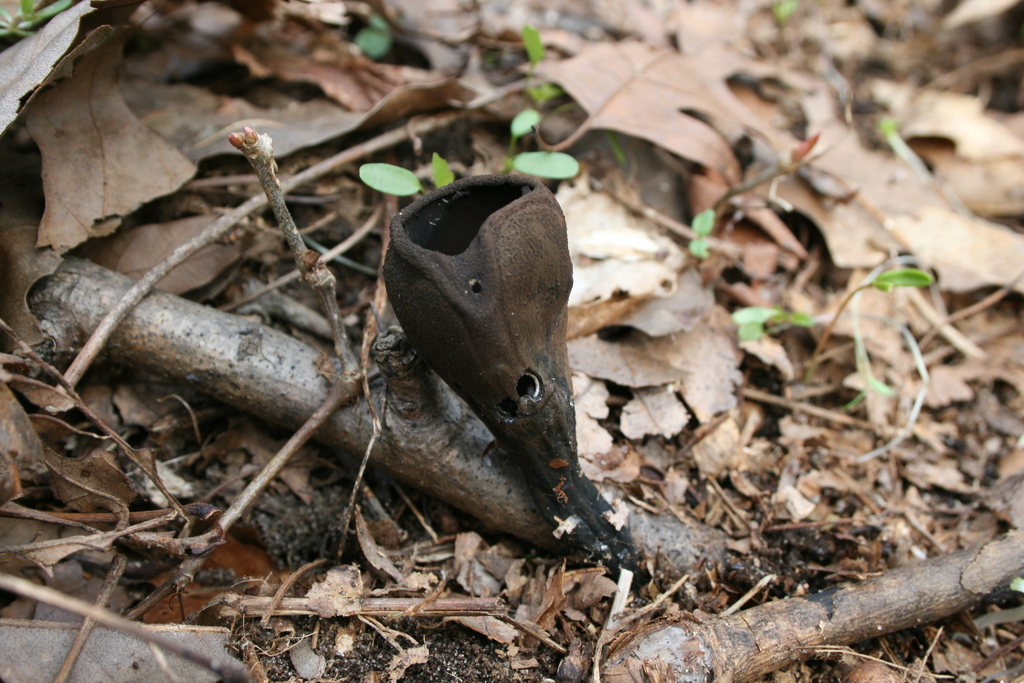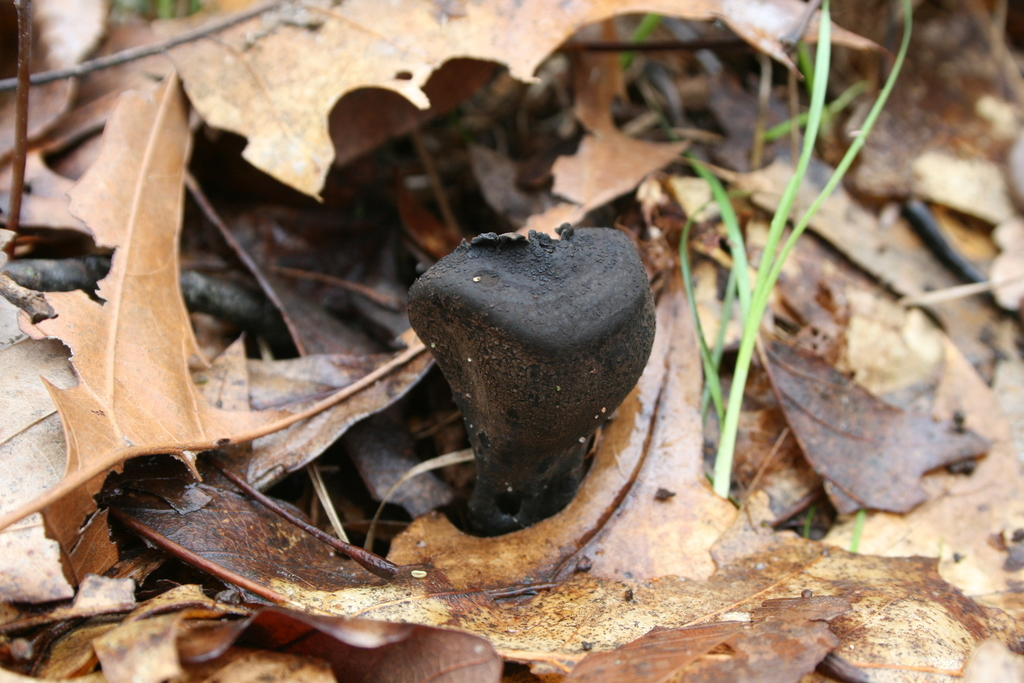 Dryad's Saddle (Cerioporus squamosus):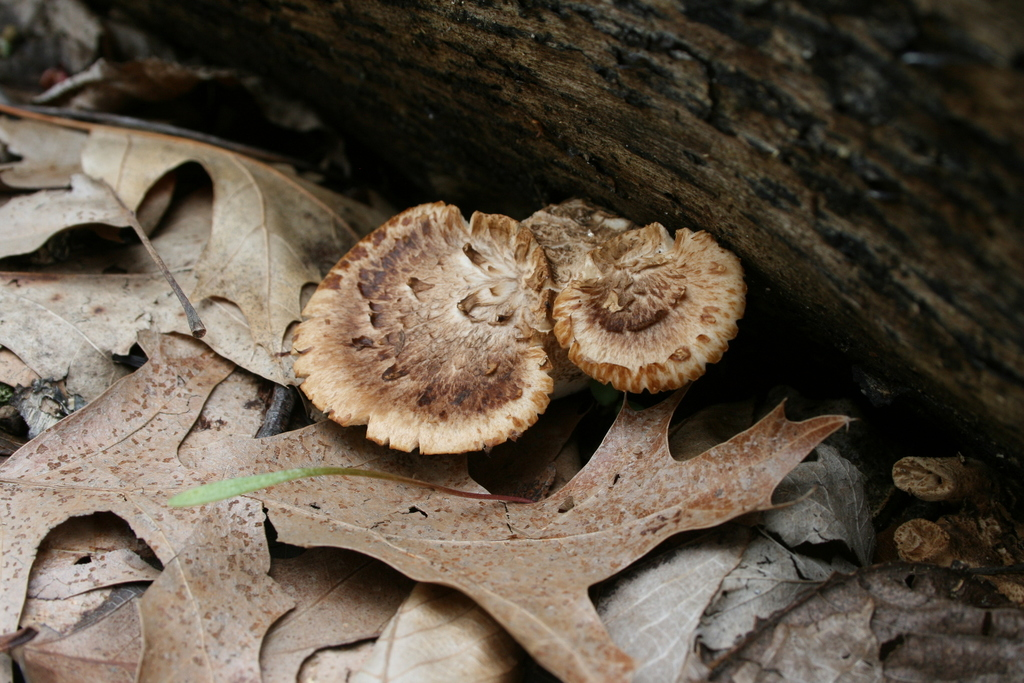 Conifer Mazegill (Gloeophyllum sepiarium):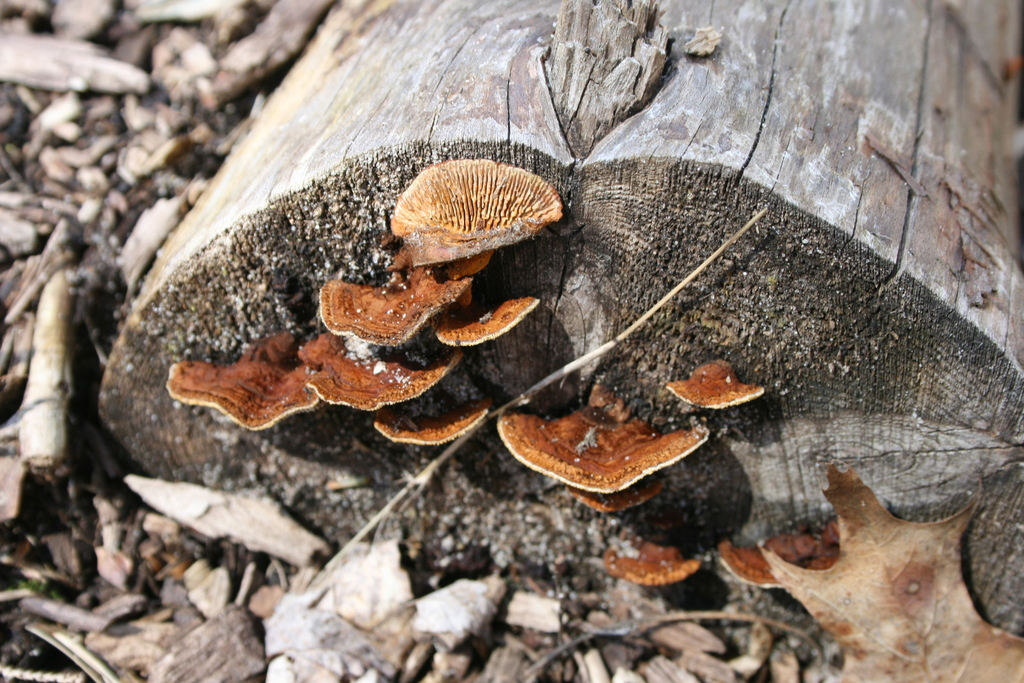 Northern Cinnabar Polypore (Trametes cinnabarina):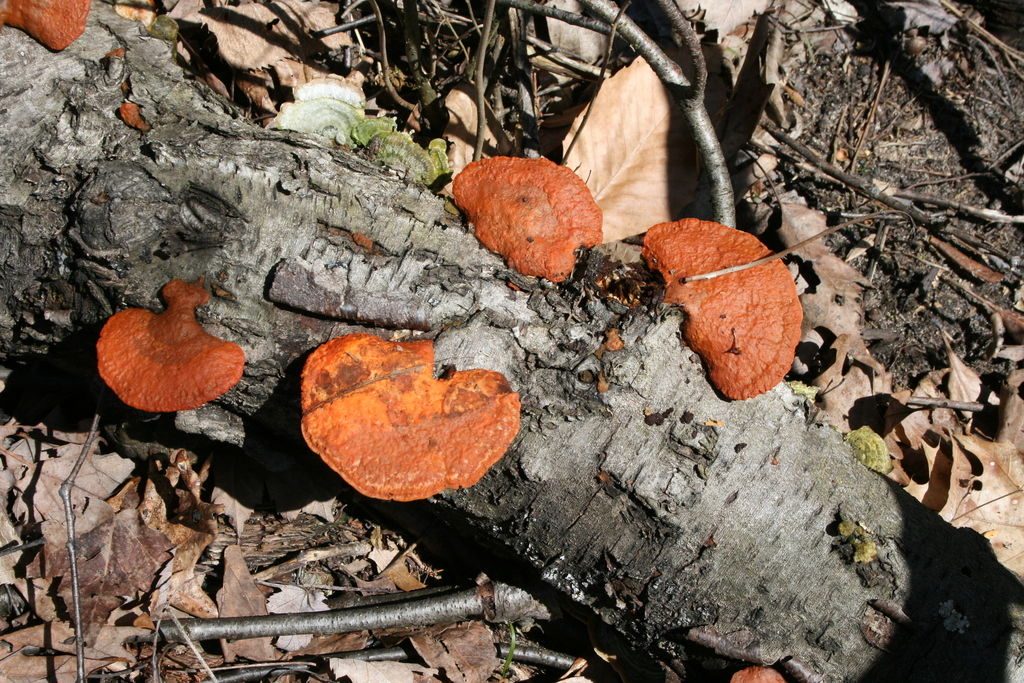 Resinous Polypore (Ischnoderma resinosum):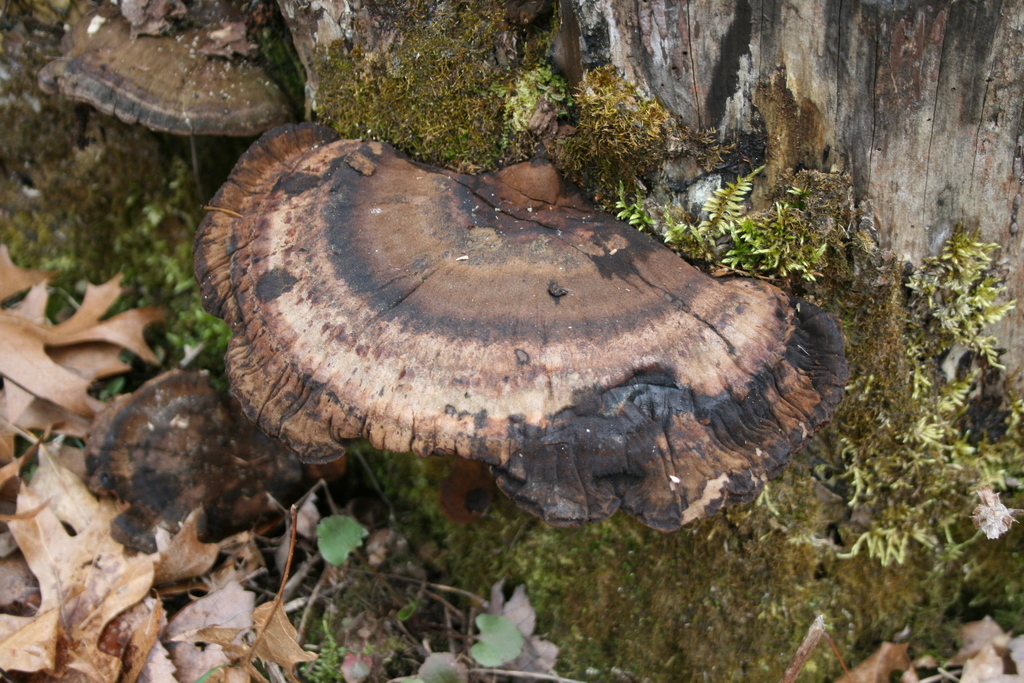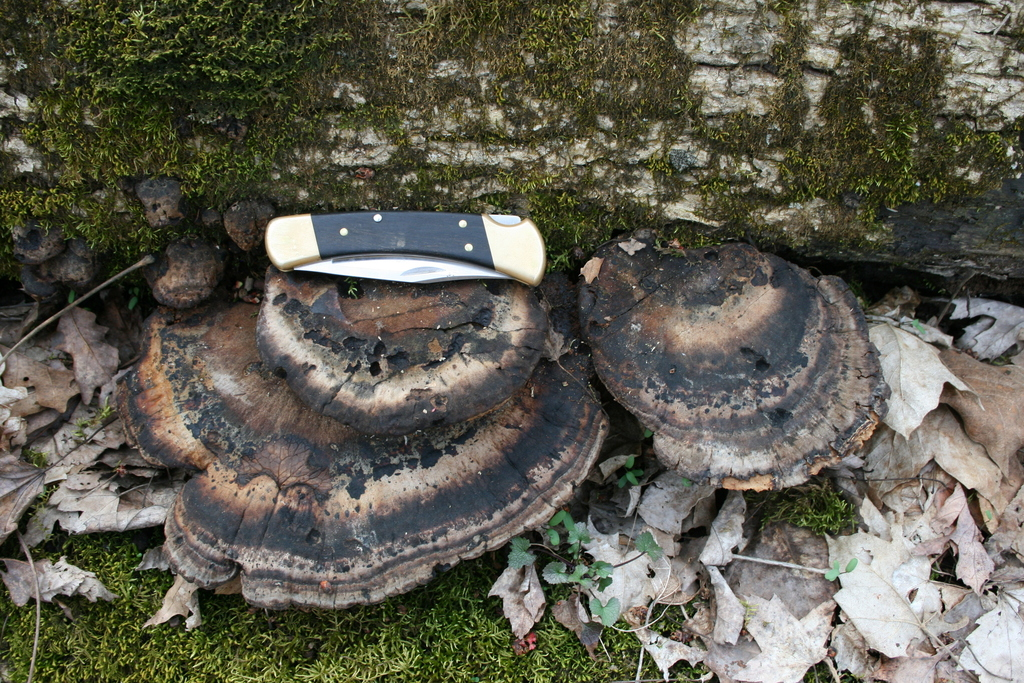 Turkey-Tail (Trametes versicolor):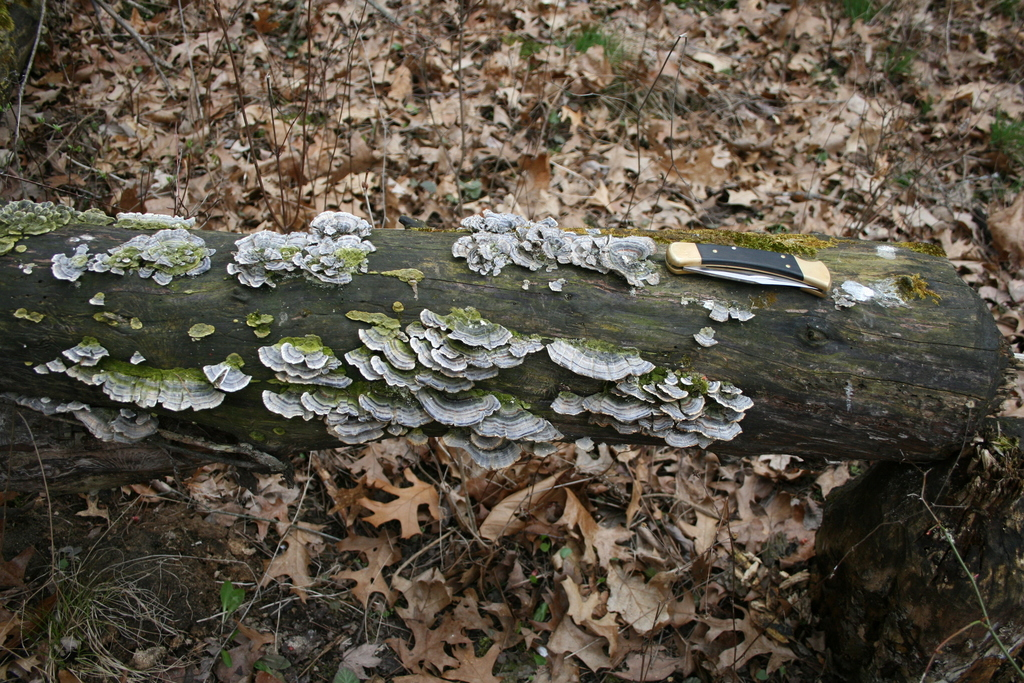 Lumpy Bracket (Trametes gibbosa):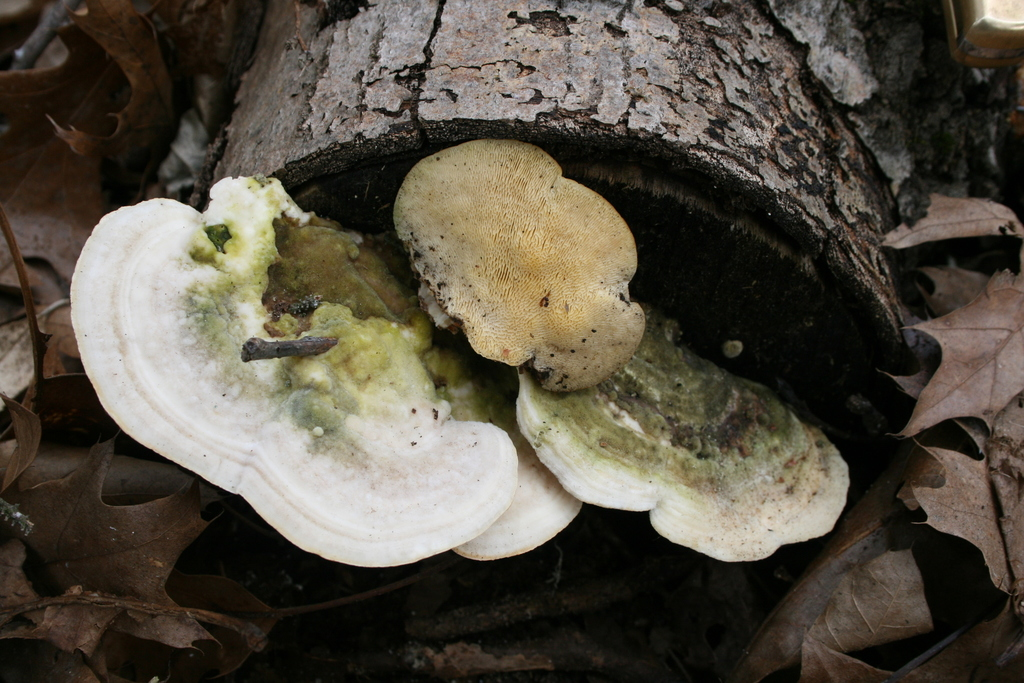 Artist's Bracket (Ganoderma applanatum):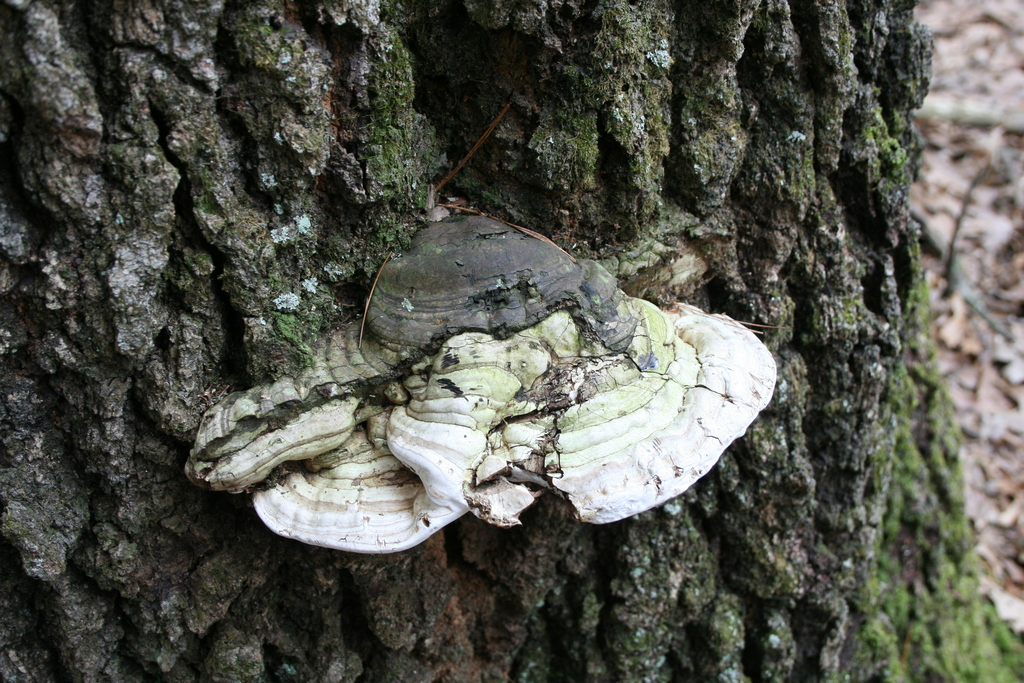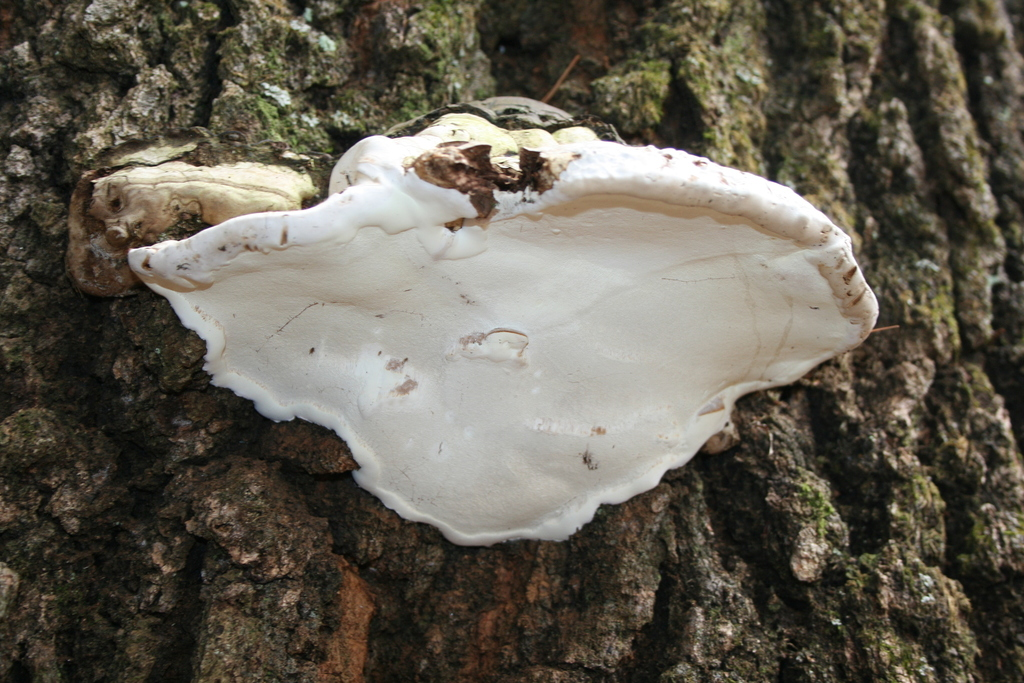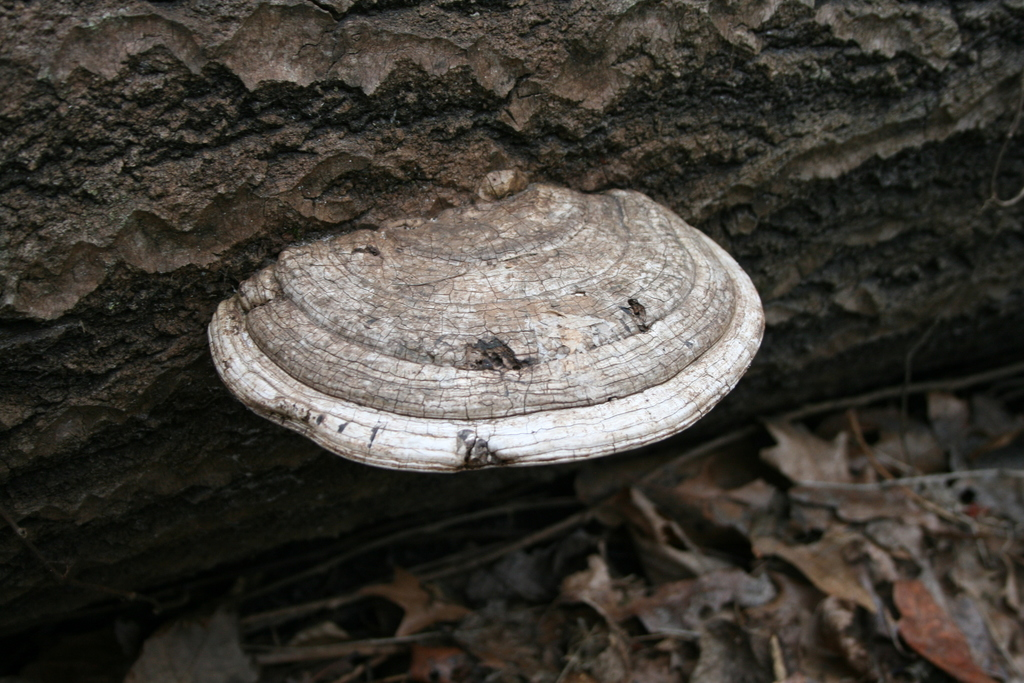 Black Knot (Apiosporina morbosa):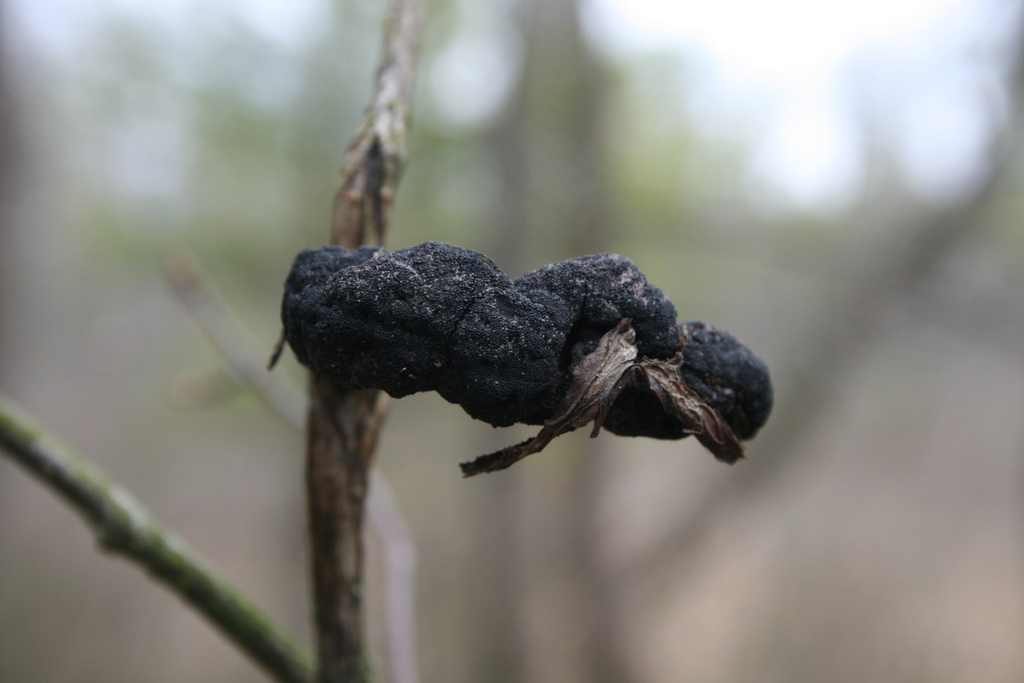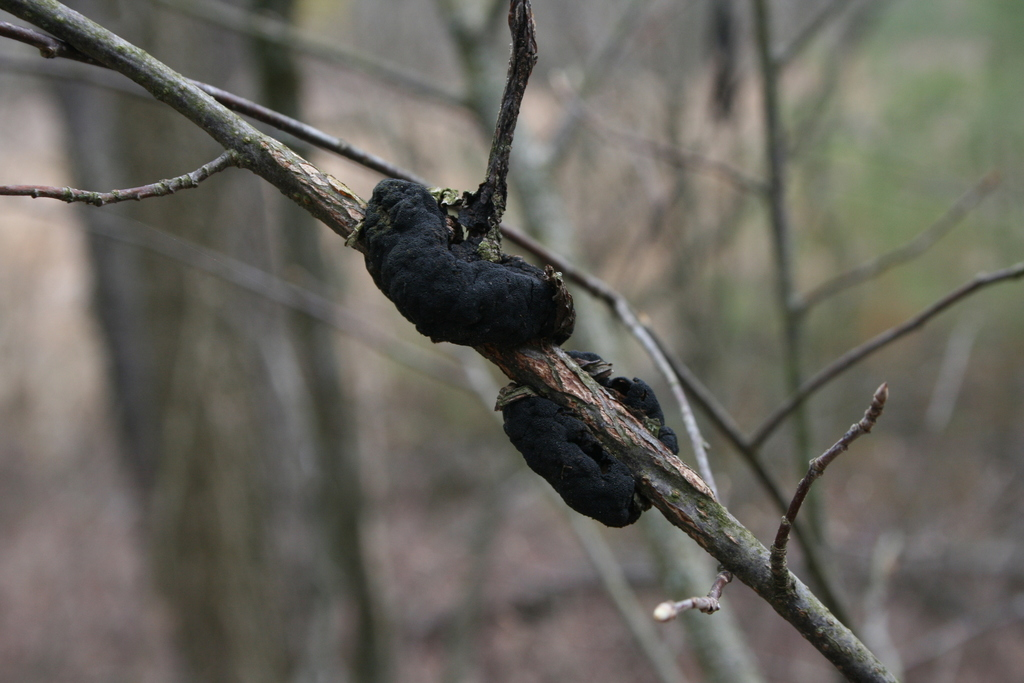 Black Sooty Mold (Scorias spongiosa):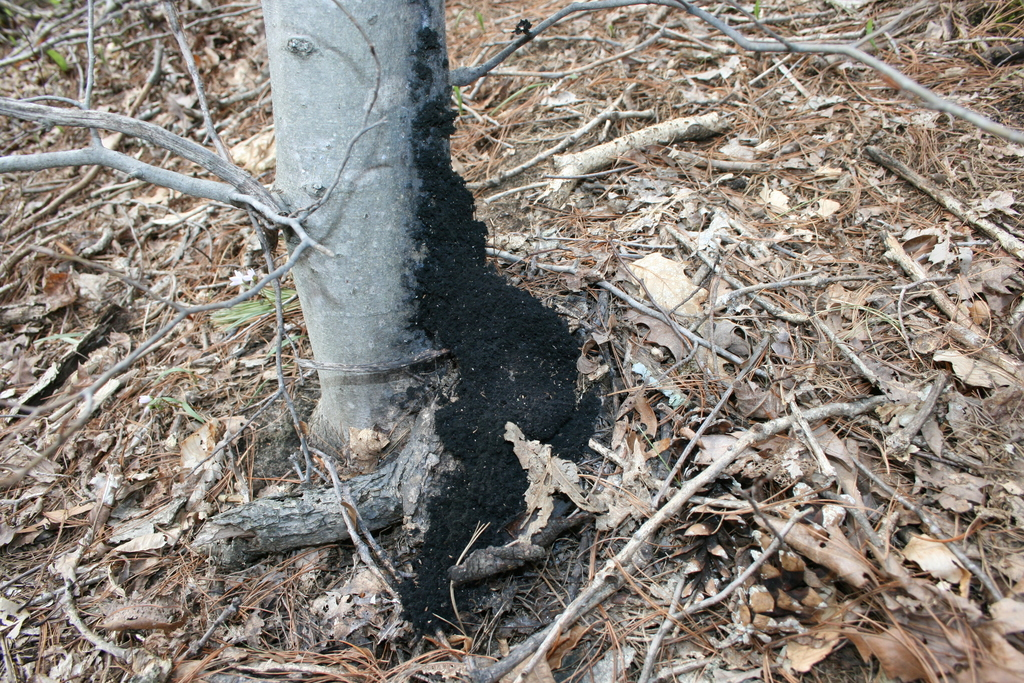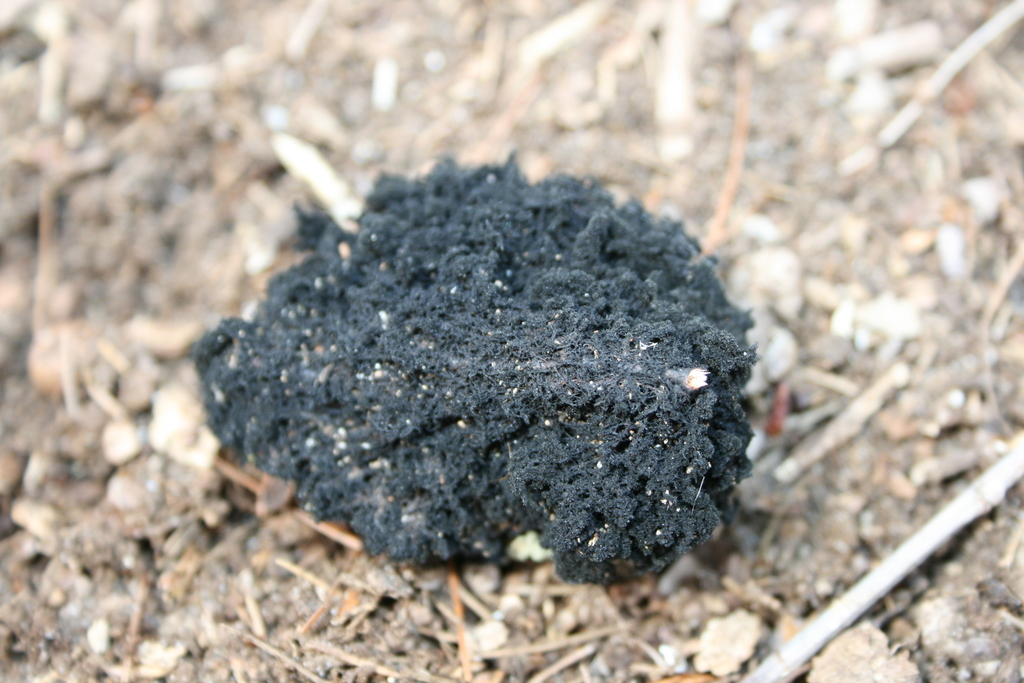 Veiled Polypore (Cryptoporus volvatus):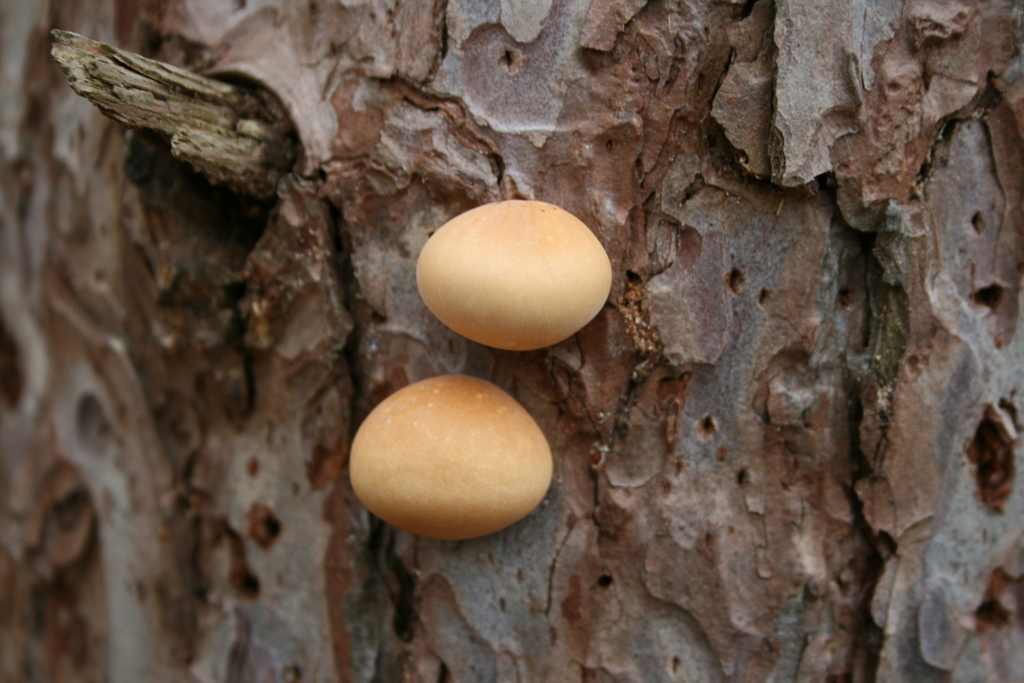 Pestle Puffball (Lycoperdon excipuliforme):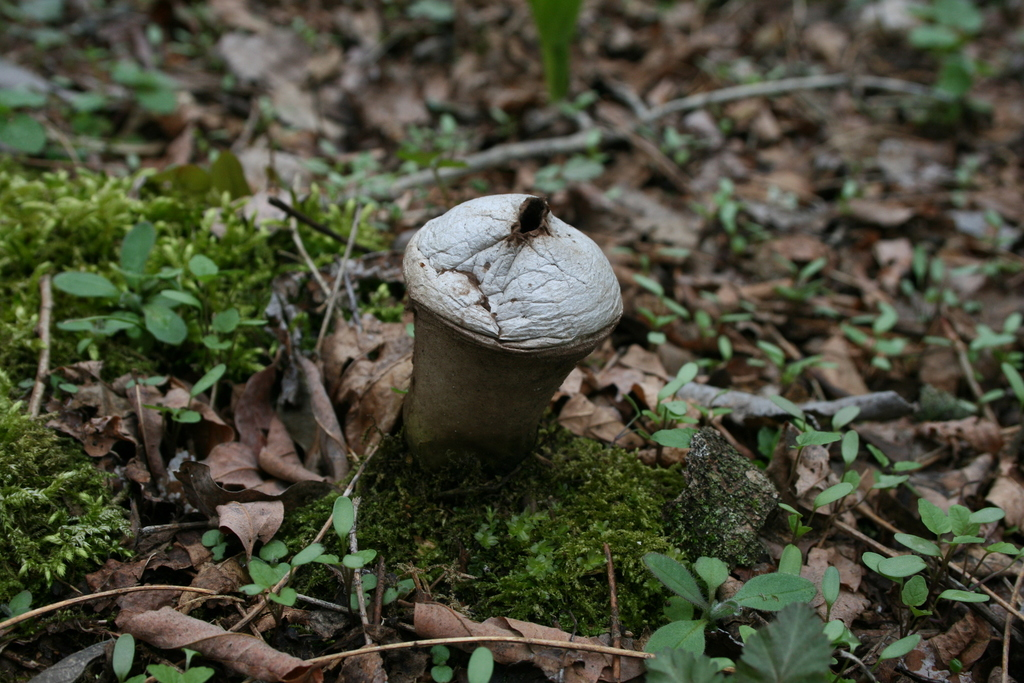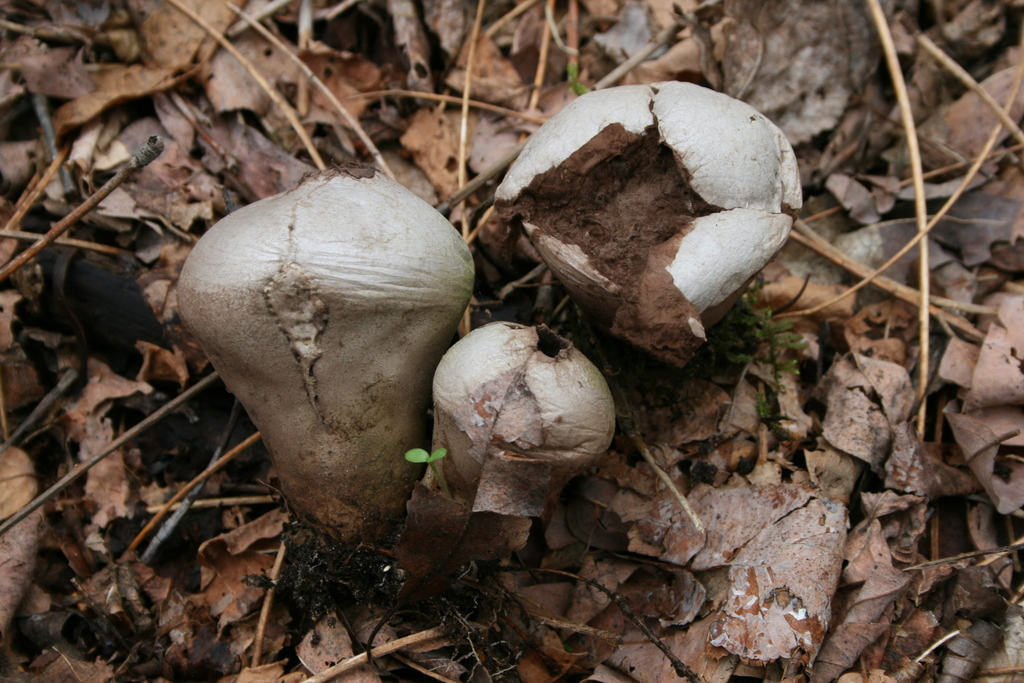 Pear-shaped Puffball (Apioperdon pyriforme):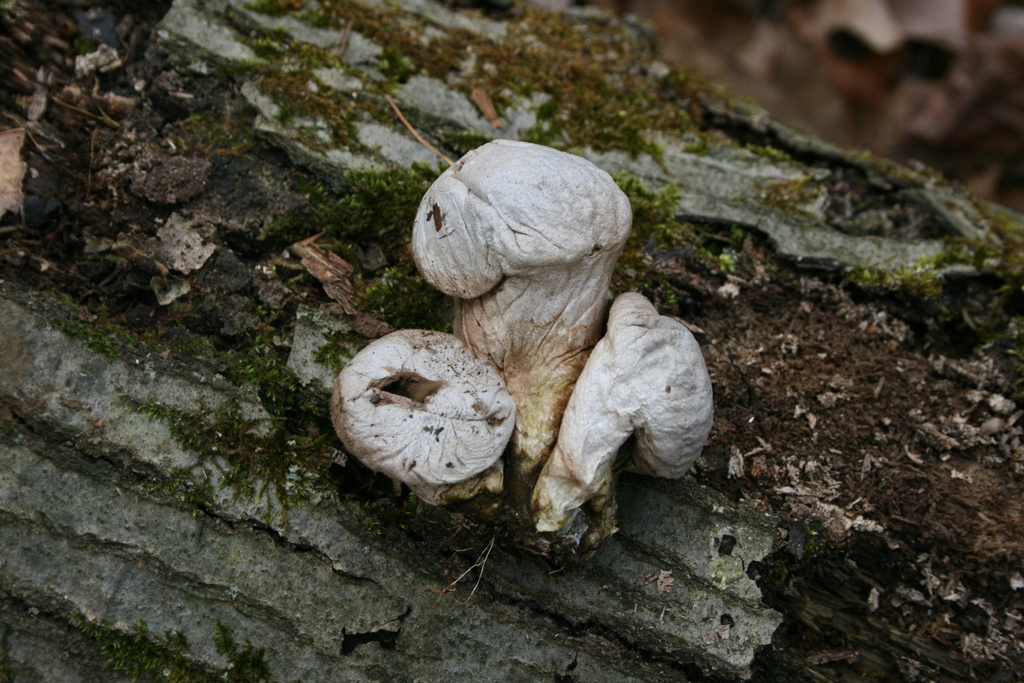 Winter Polypore (Lentinus brumalis):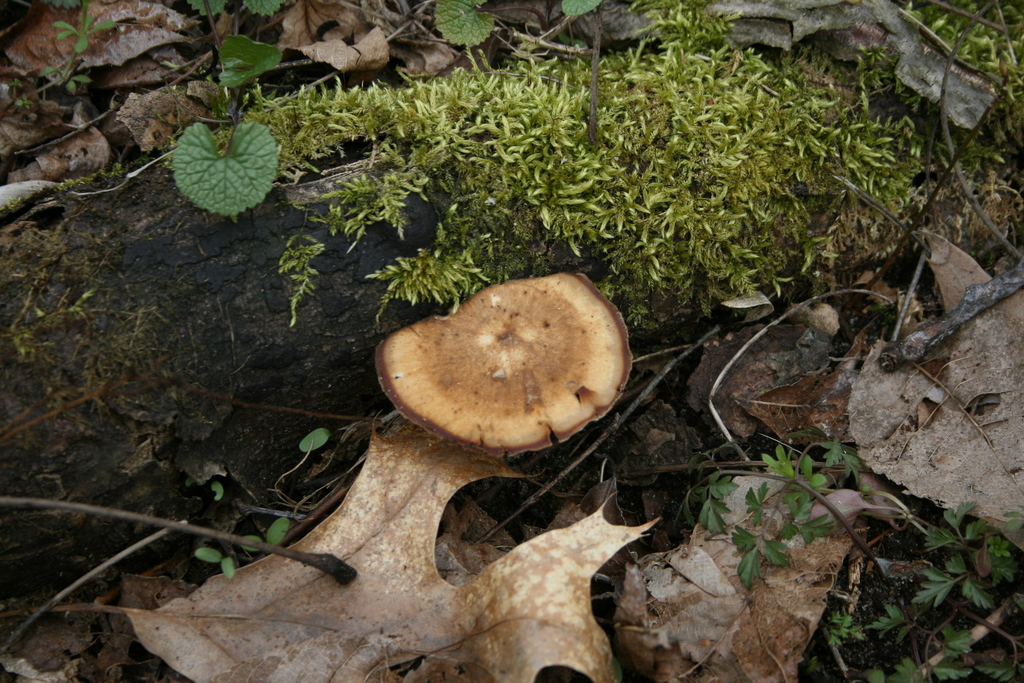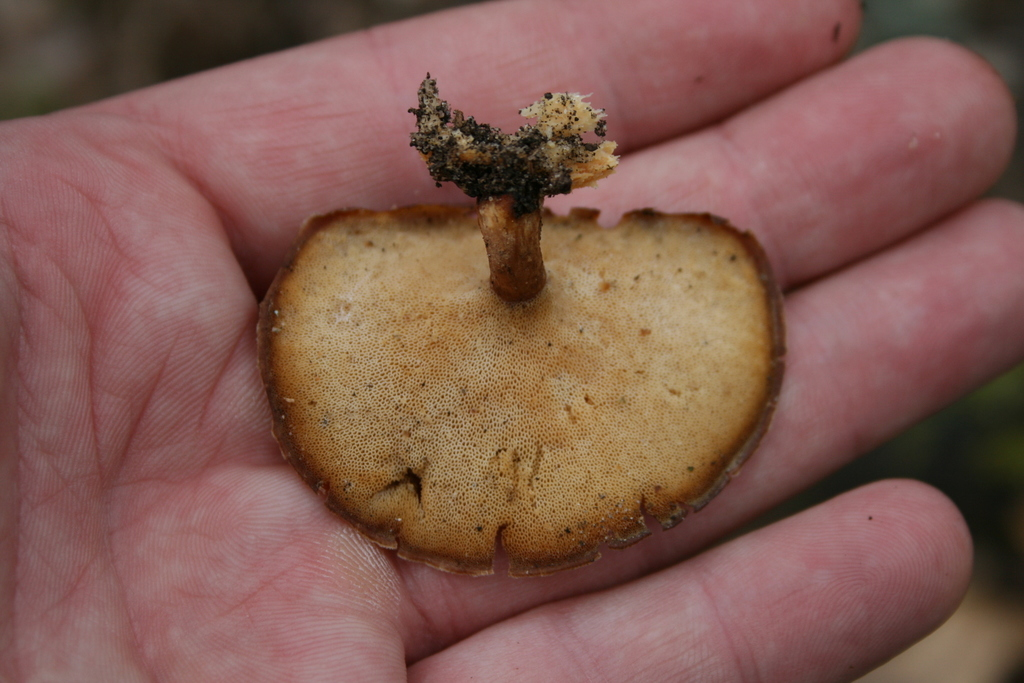 Mustard Yellow Polypore (Fuscoporia gilva):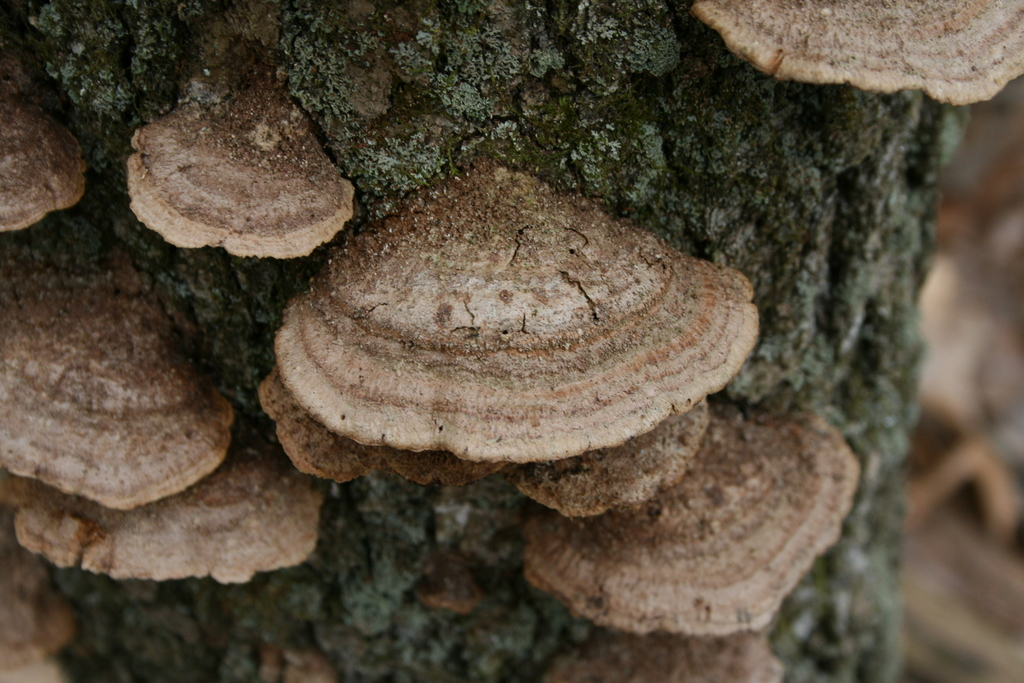 Oak Mazegill (Daedalea quercina):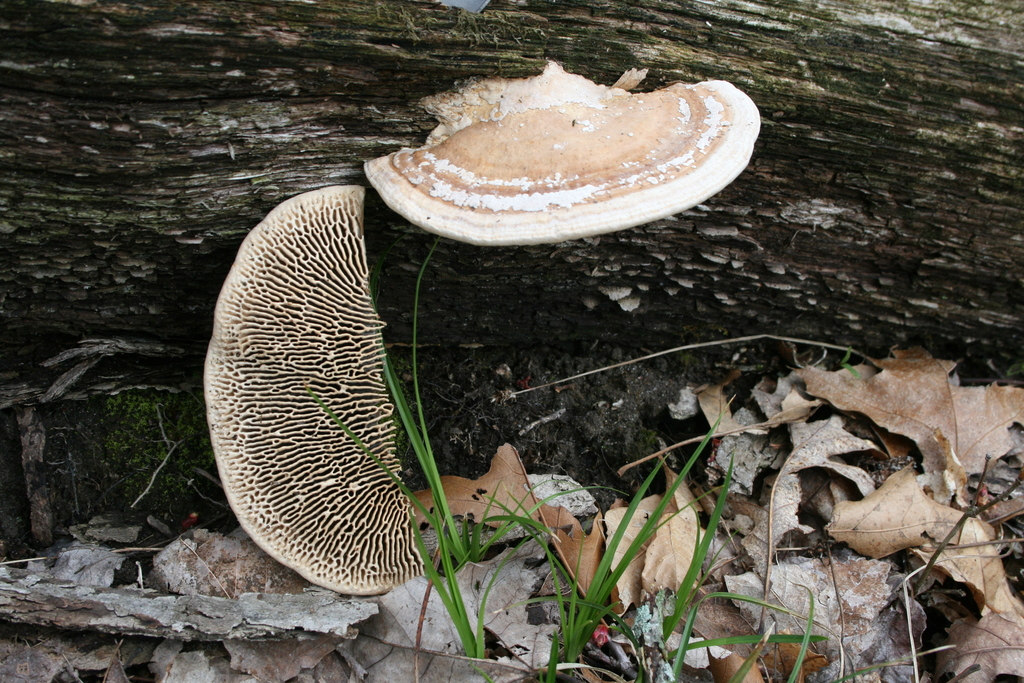 American Amber Jelly Fungus (Exidia crenata):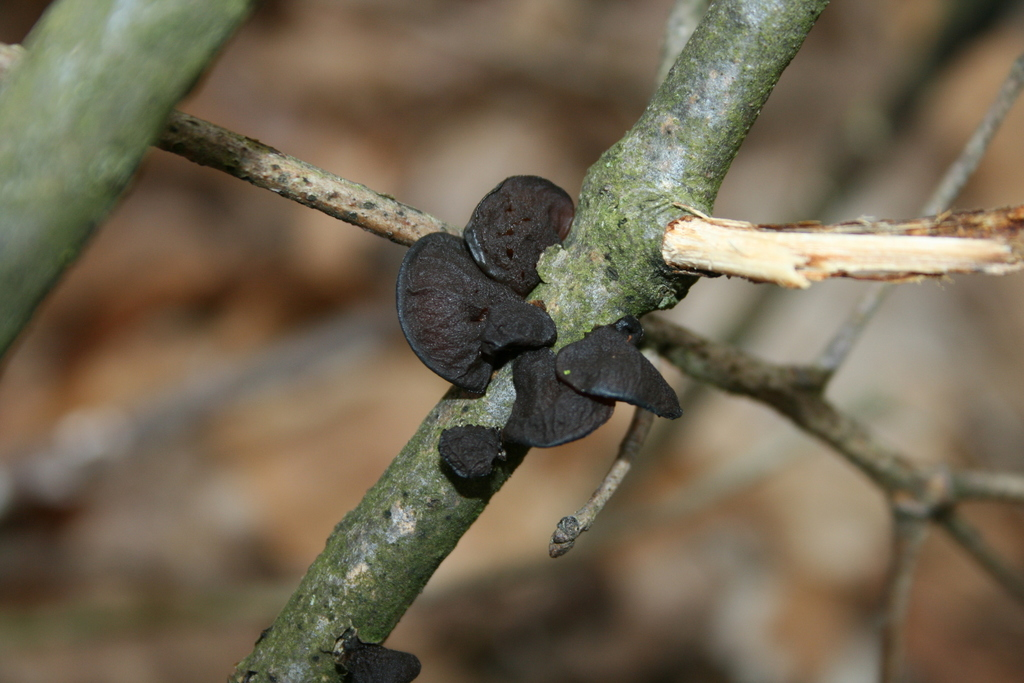 Birch Woodwart (Jackrogersella multiformis):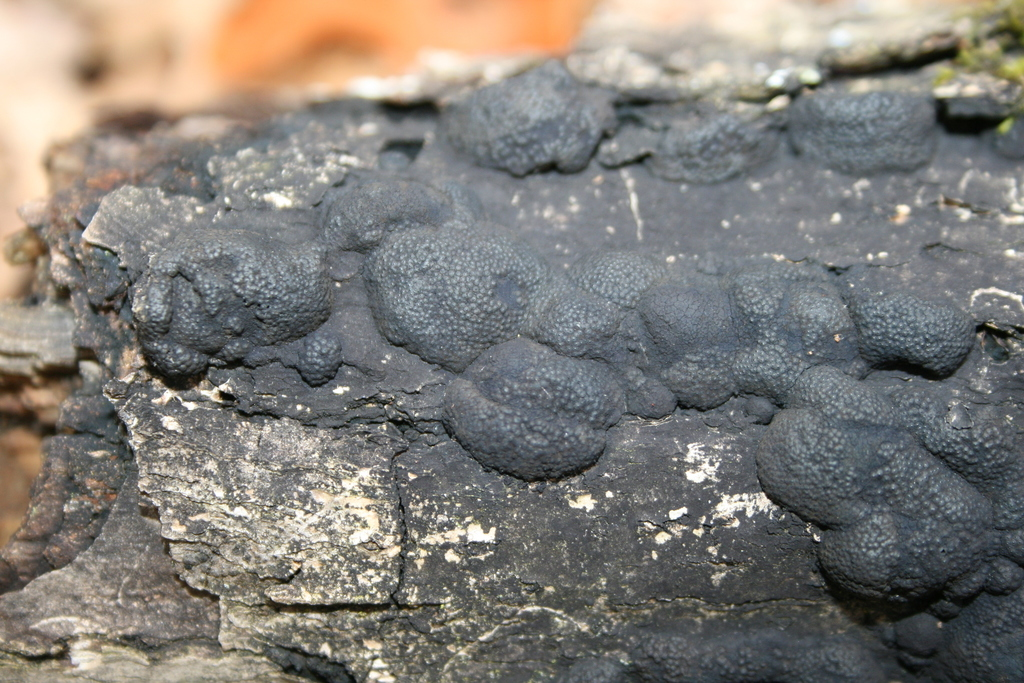 Red Tree Brain Fungus (Peniophora rufa):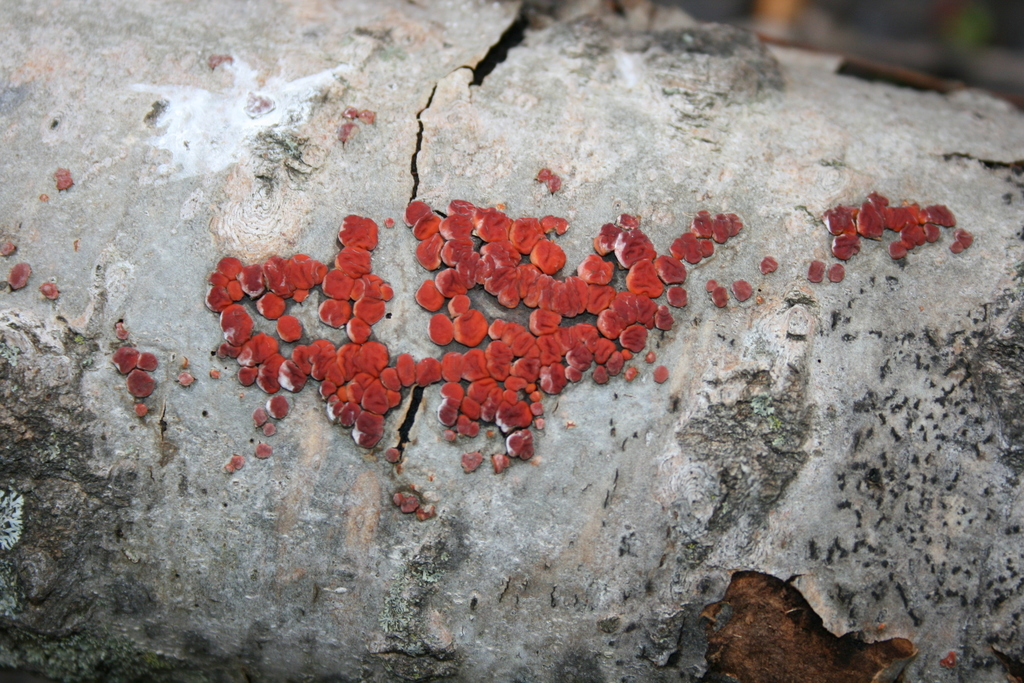 Orange Jelly Spot (Dacrymyces chrysospermus):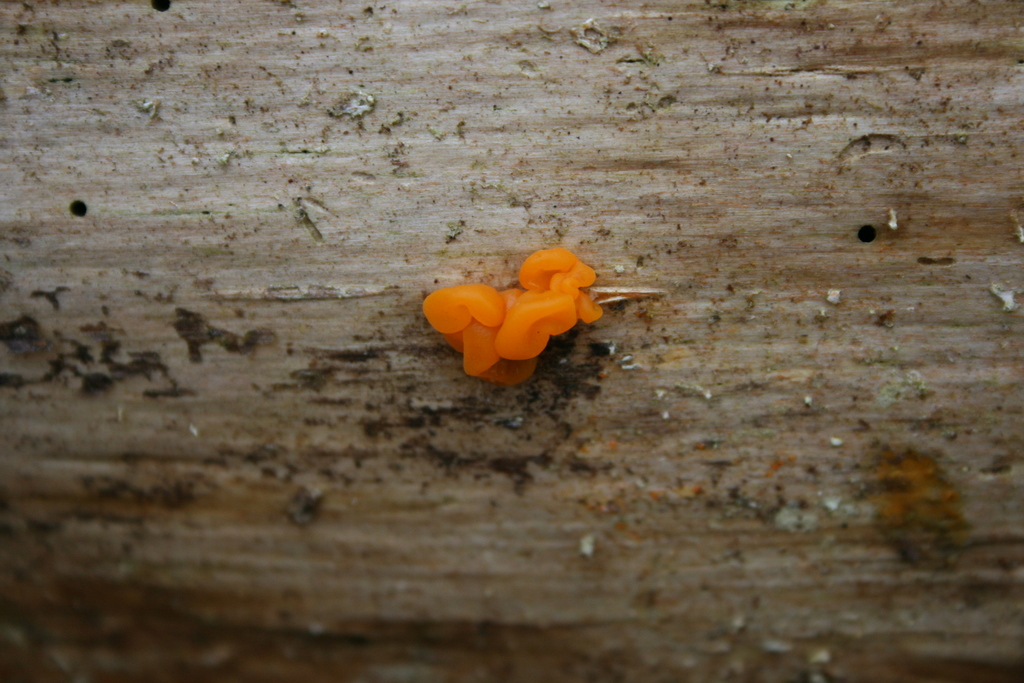 Neofavolus americanus: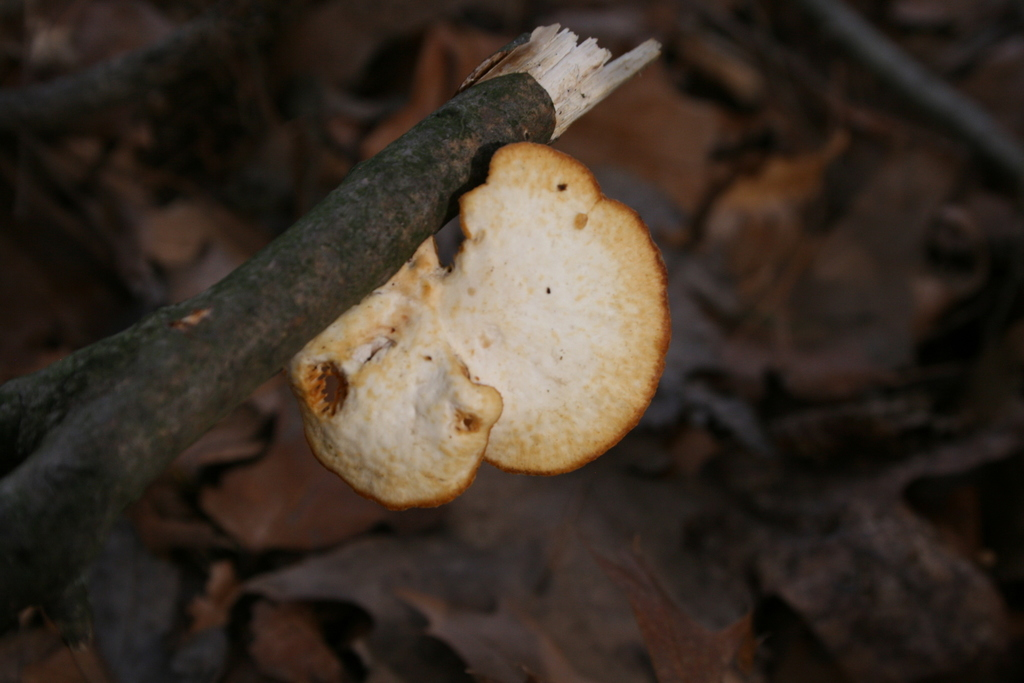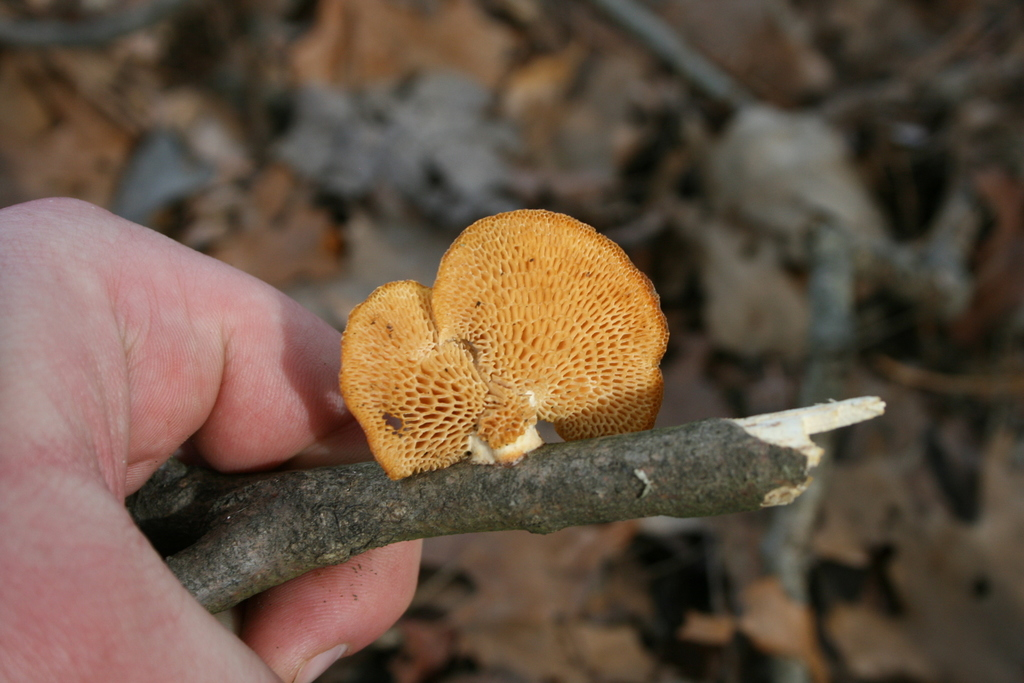 Stereum lobatum: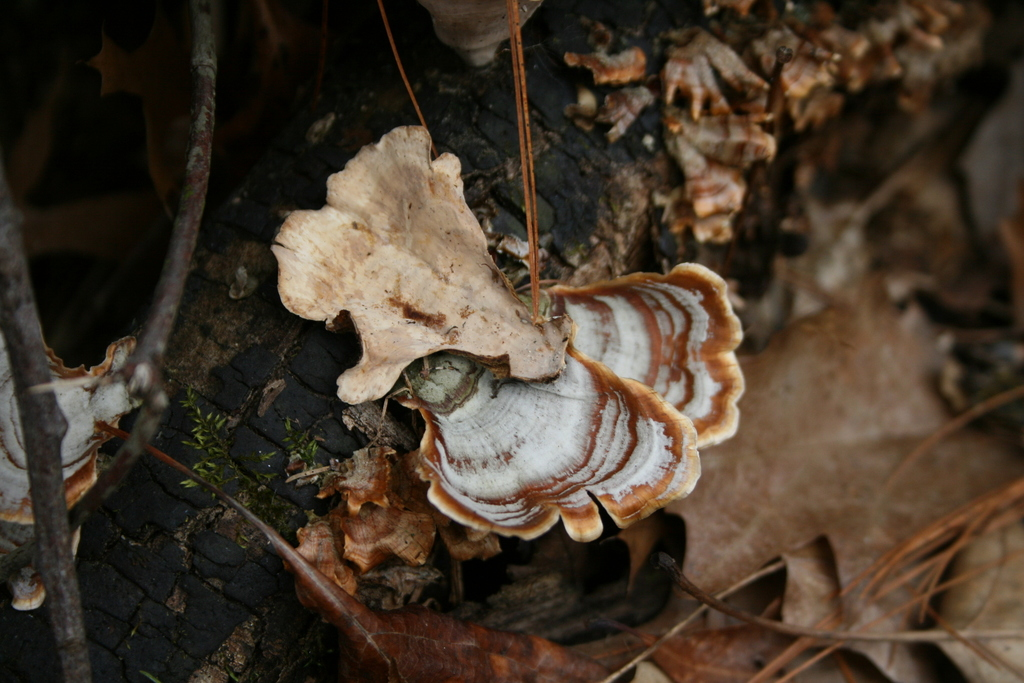 Barometer Earthstars (Genus Astraeus):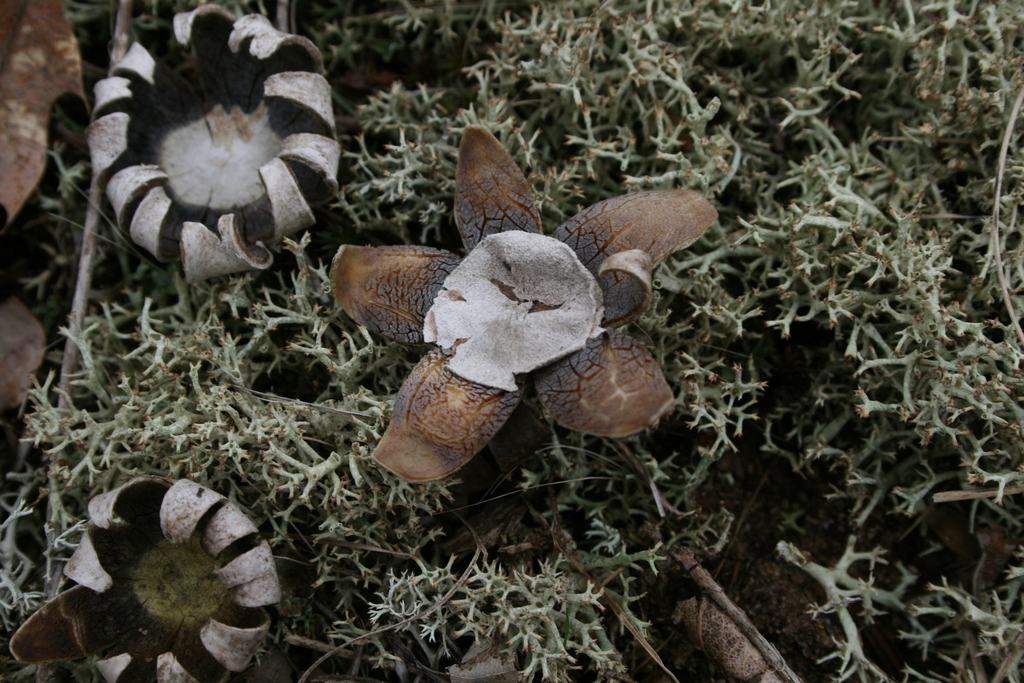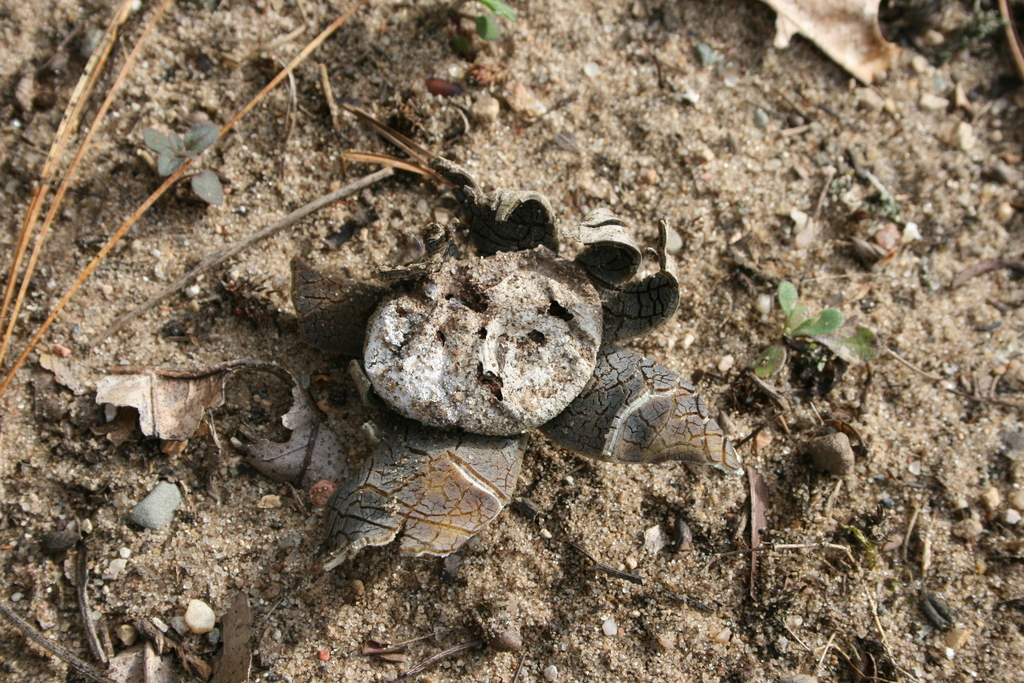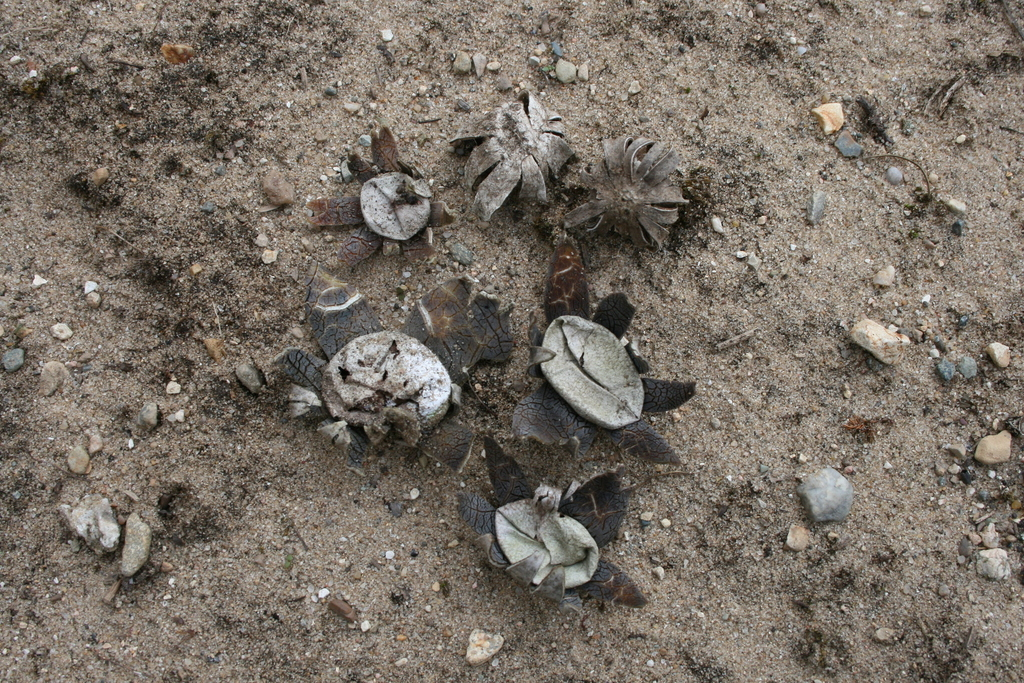 Honey Mushroom rhizomes (Genus Armillaria):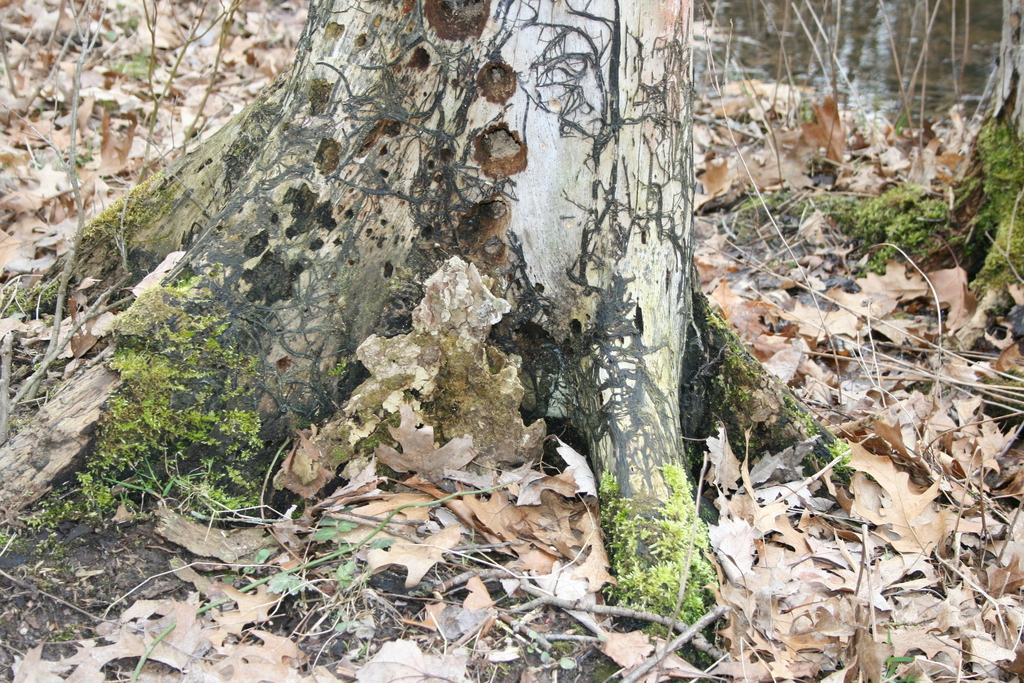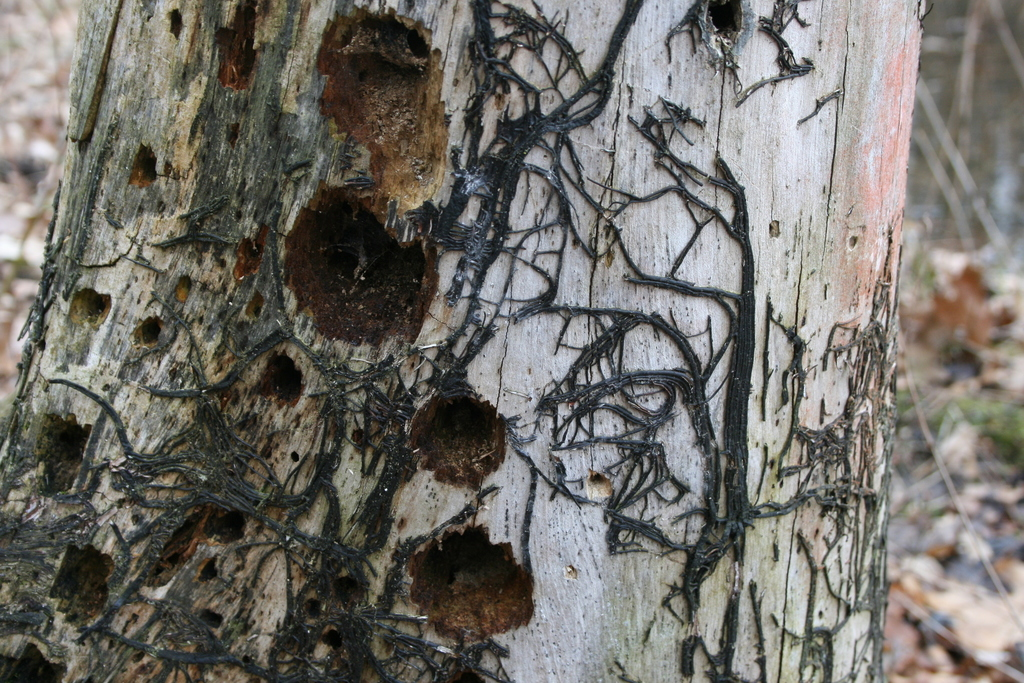 Bonnets (Genus Mycena):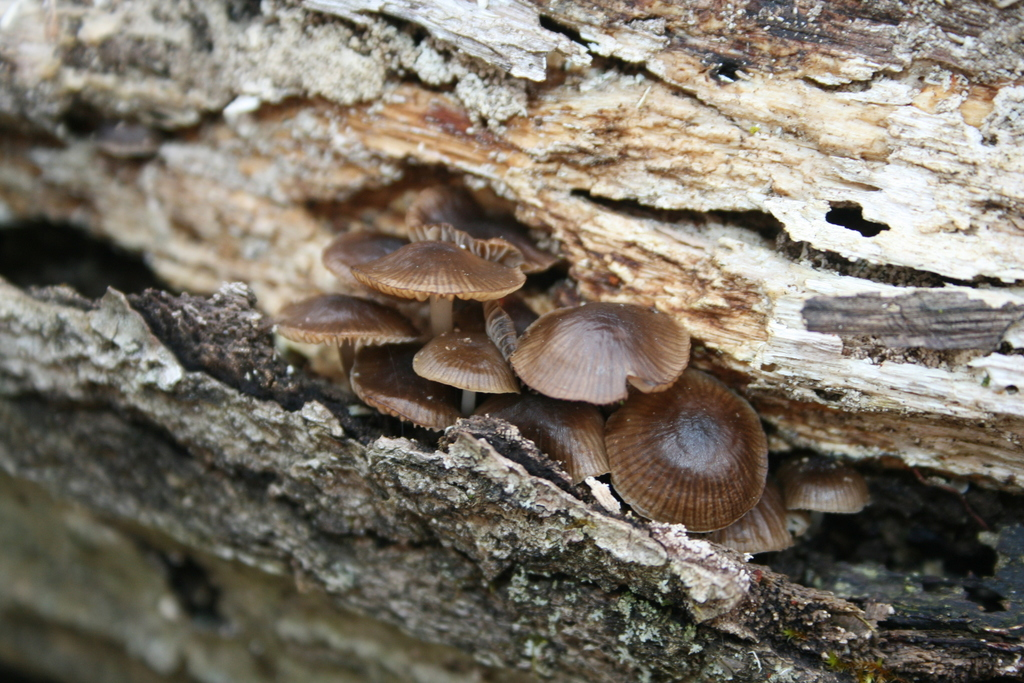 False Morel (Complex Gyromitra gigas):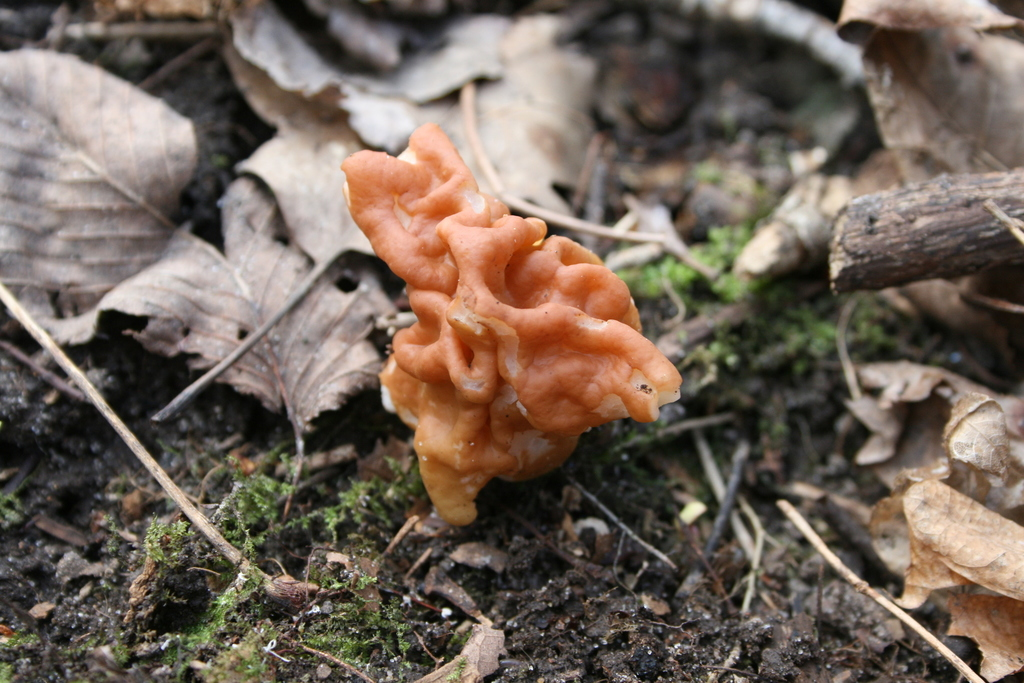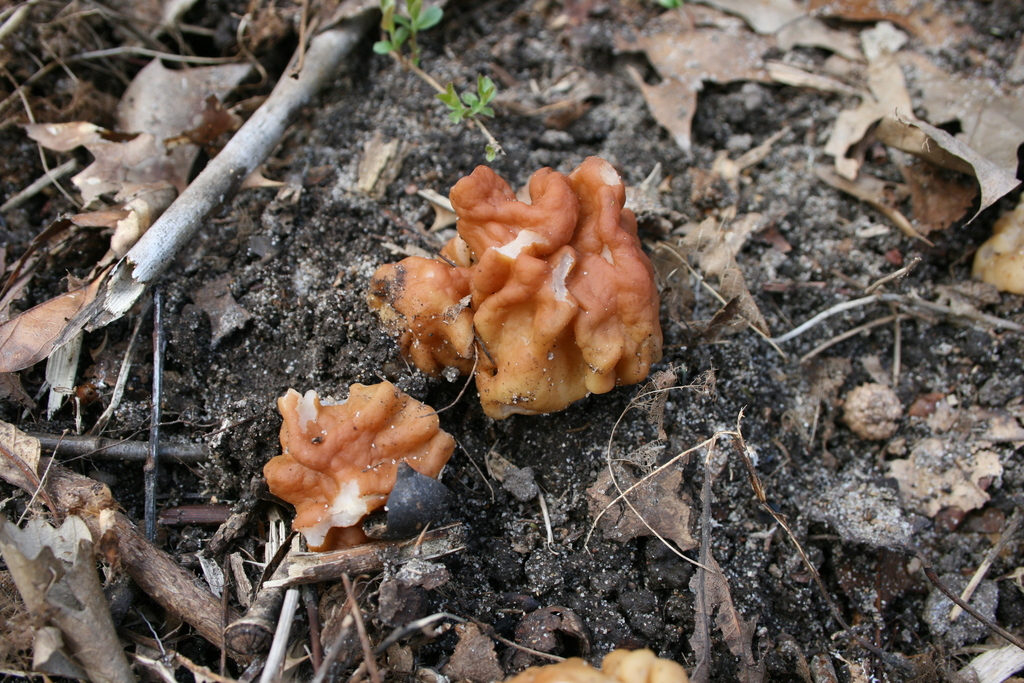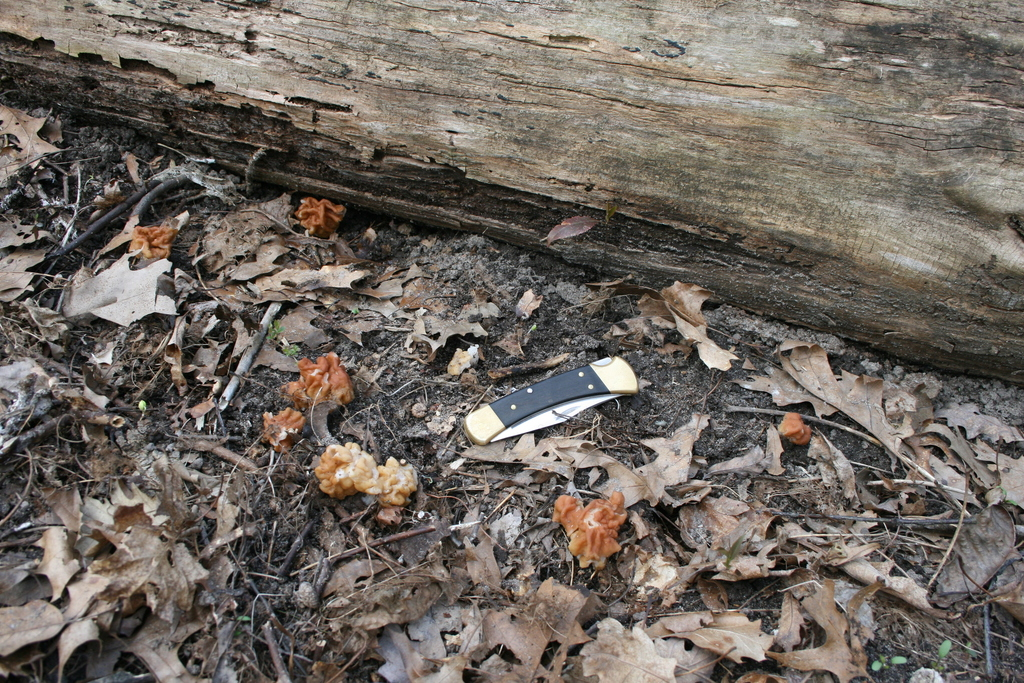 Genus Phellinus: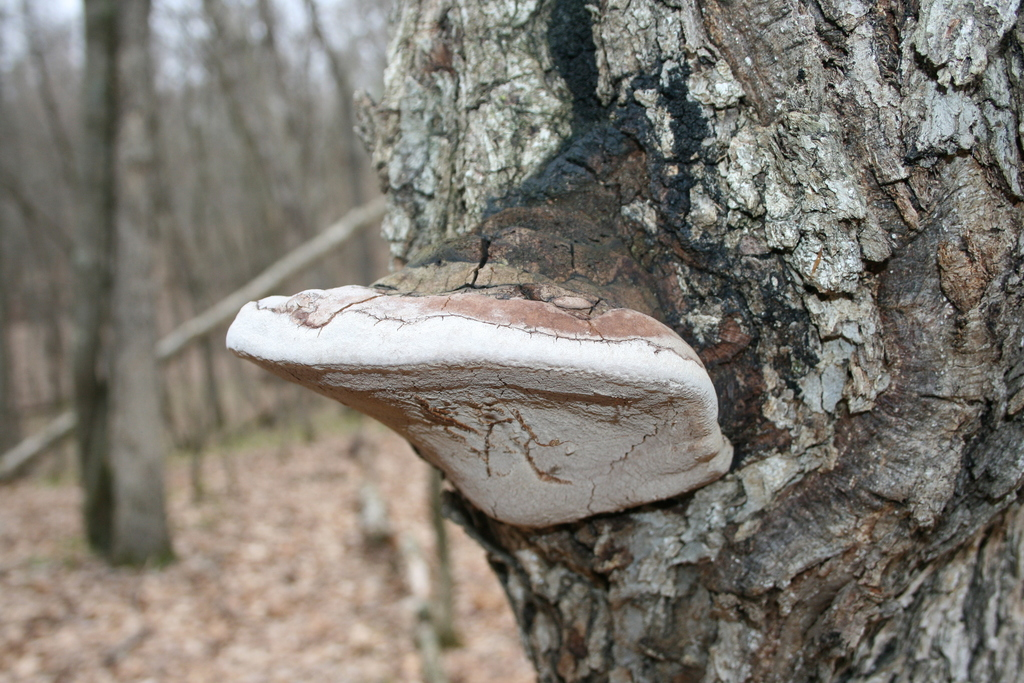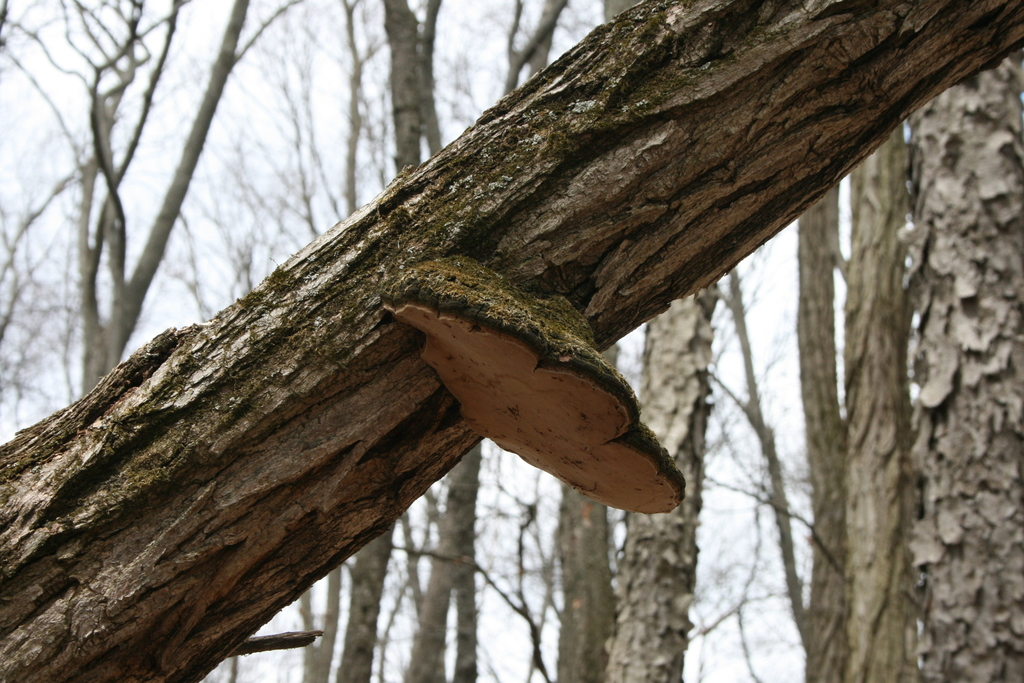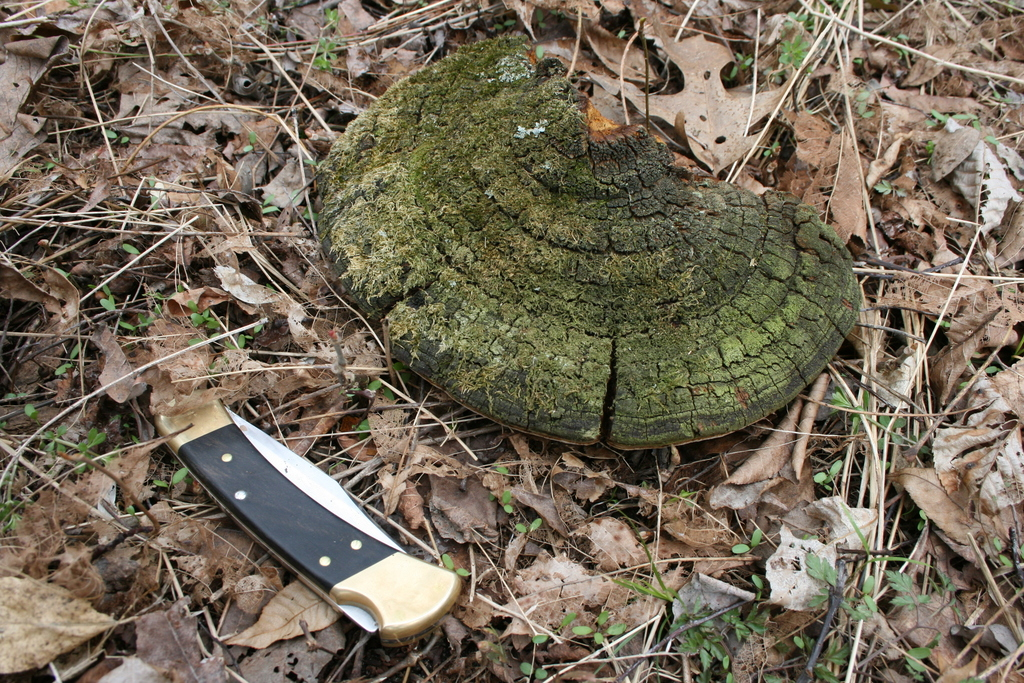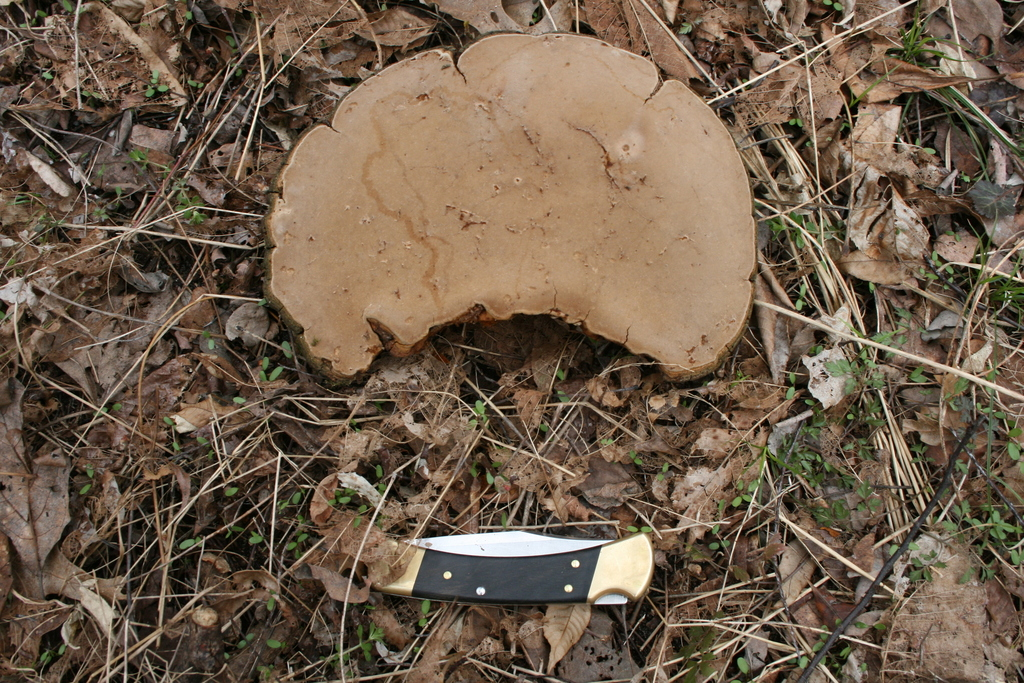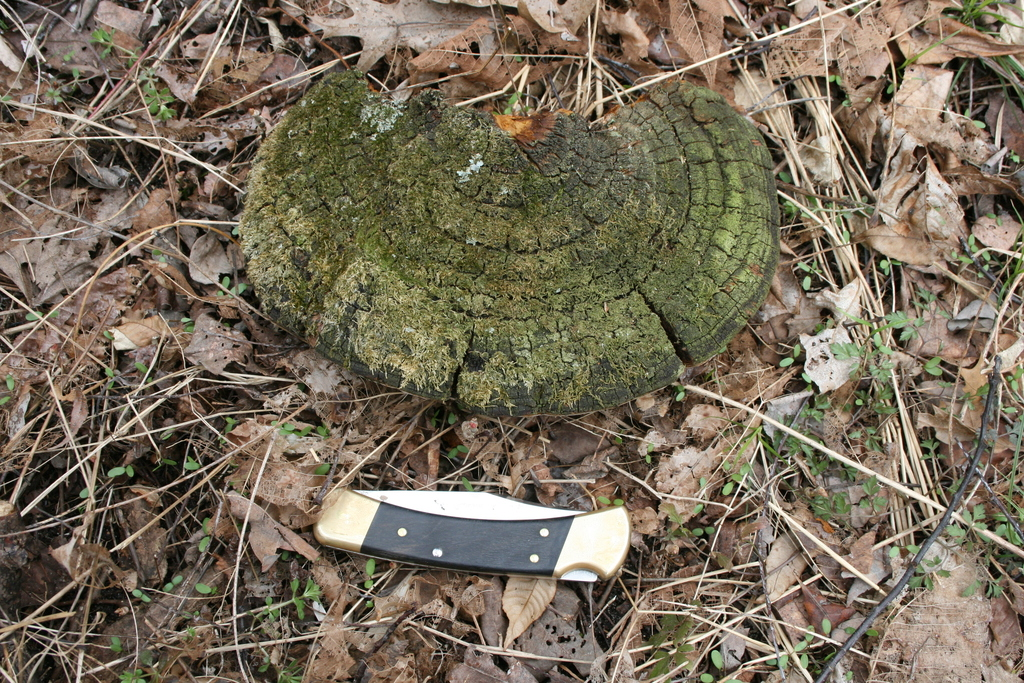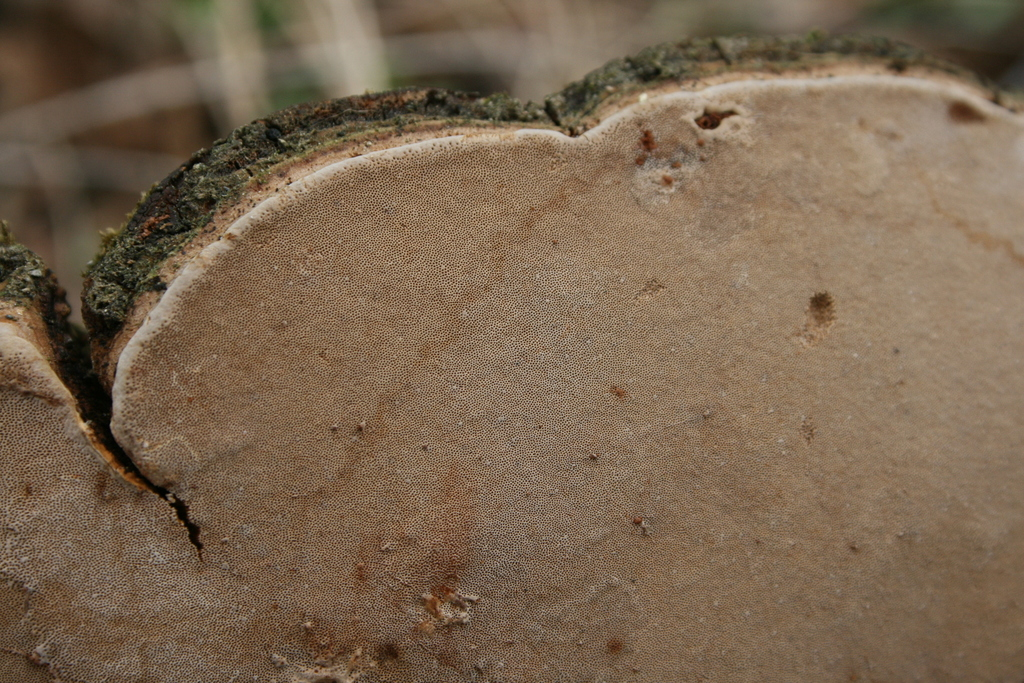 Thank you for walking with me.
My NFT Showroom gallery: https://nftshowroom.com/tych021/gallery
Creary Gallery: https://creary.net/@tych021/projects
Publish0x reflink: https://www.publish0x.com?a=M7e58kDYd2
PeakD reflink: https://peakd.com/register?ref=tych021
NFTShowroom reflink: https://nftshowroom.com/?r=tych021
Twitter: https://twitter.com/tych021
Vimm.tv: https://www.vimm.tv/tych021