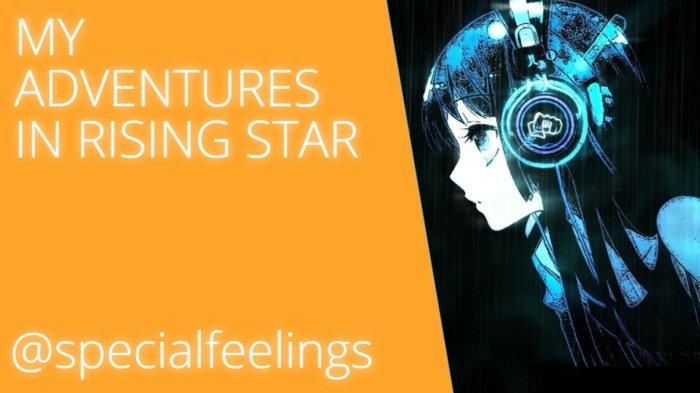 Welcome to my Rising Star diary. Today I want to talk to you about new developments in my progress such as reaching level 225, buying and selling instruments, achievements as well as the current price of starbits.
As I always do, I would like to start by talking about the price of starbits.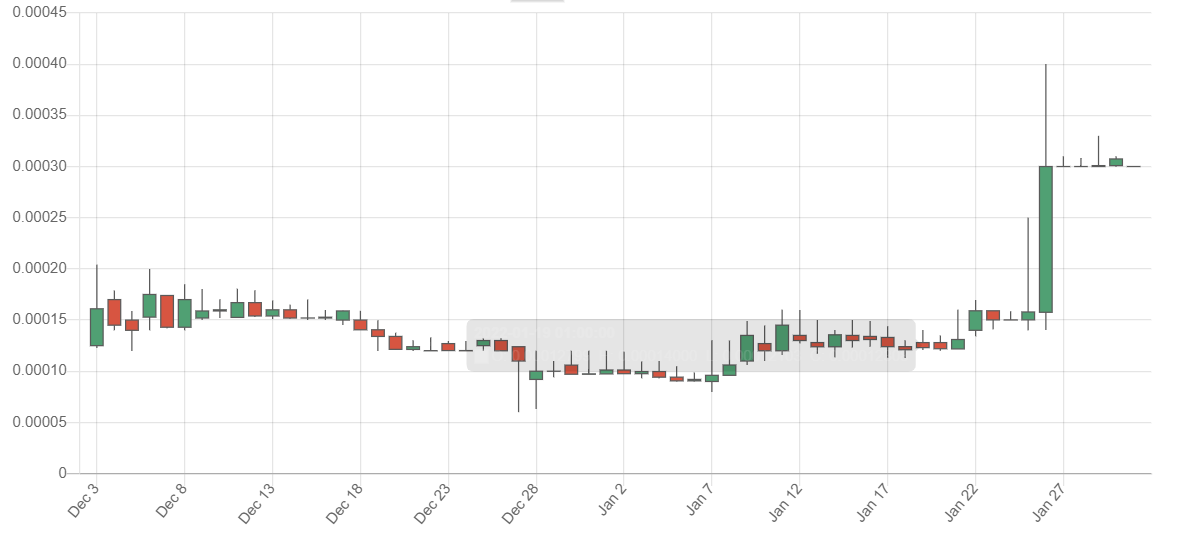 It's amazing how the price of 1 starbit is still kept at 0.0003 Hive. I thought it wouldn't last more than a few days, but it's still holding. These are the current buy orders that support the price.

The largest order consists of 36,000,000 starbits. My strategy is to wait a week to see what happens to the price of starbits. If in a week it manages to stabilize at this price I will buy starbits again and go back to my usual routine of opening packs almost every day. If it goes down again, I will keep an eye on it so I can buy at the right time. If you want to know my opinion, I don't think it will be able to stay at this price for another week, but you never know.
Now I want to show you the sales and purchases I made today. I put these instruments on sale.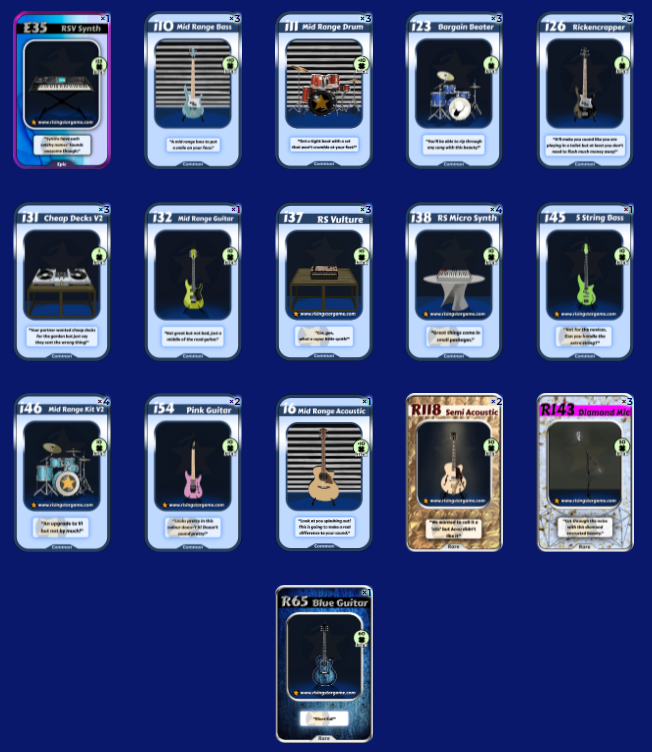 I sold 14 instrument cards that I had no use for (10 common and 4 rare) and bought the same amount of orchestral instrument cards that are useful for my music lessons. I bought the following orchestral instruments (10 common and 4 rare).
The skill points have also increased a bit more thanks to these orchestral cards I acquired today.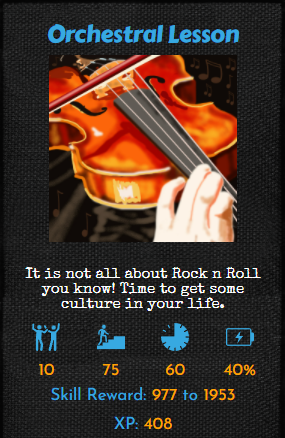 VALENTINE'S DAY
My goal is going to be to get Juliet's letter in order to complete the Valentine's mission and thus get the Valentine's instruments.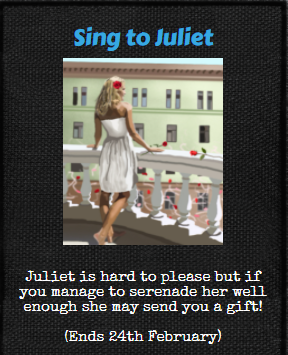 For now the price of the starbits is still on, so I'm going to wait one more week. If the price manages to hold for a week, I'll go back to buying starbits and buying packs almost every day like I usually do so I can get Juliet's letter and start completing Valentine's quests.
RANKING
Yesterday I stayed in the same position as the day before. That position I stayed in was the highest I've ever been, it was number 37, so let's see how I did in the ranking today.

I've stayed in my best position for another day. I'm quite surprised because I thought the other people would keep progressing by opening a lot of packs and that I would drop a lot of positions because I'm waiting for the price of starbits to go down so I can buy and get back to my usual pace of opening packs almost every day. It seems that other people are doing the same as me. Because of this unusual situation I don't think I should take my ranking too seriously until the price of starbits stabilises and everything goes back to normal. I don't know what you think, what do you think?
My goal is to stay in the top 50 until the middle of the year, will I make it 🔝?
FESTIVAL
The Thailand festival is coming to an end. This festival will end on the 2nd of February for the Taiwan festival to start.

Hurry up to get your wristband as soon as possible because the days are running out to get your Thailand wristband. I was lucky enough to get it the same day it came out and I hope to do the same with the next ones that come out.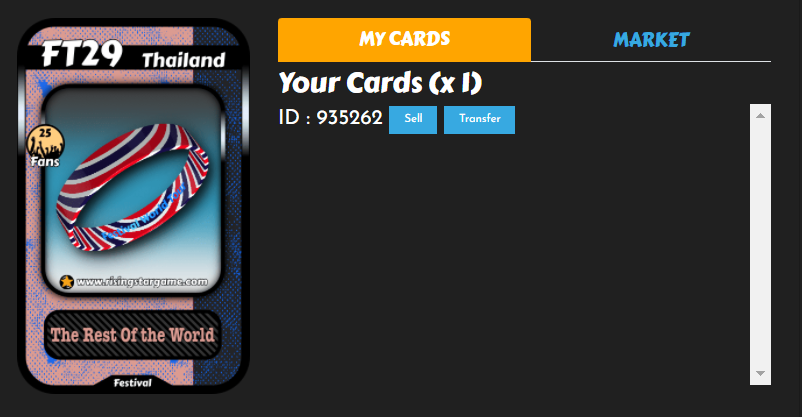 There have already been 29 festivals and I have got the wristband for all the festivals. My big goal is to get the wristband of all the festivals, so I hope my way will be the same as it is now and I will be able to achieve it.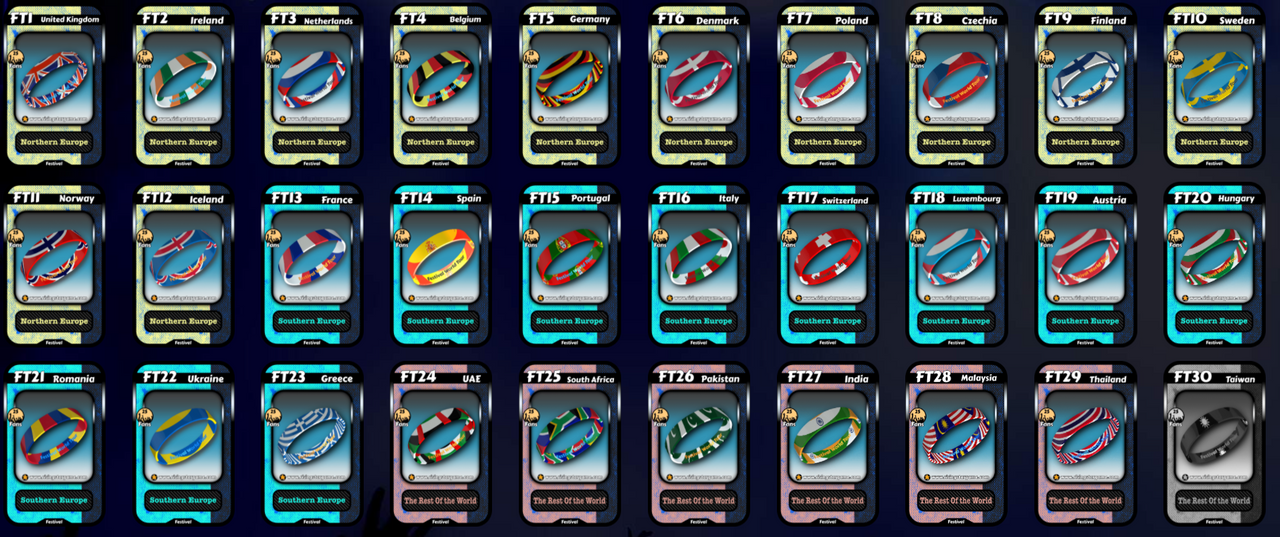 MISSIONS
Today I got a new achievement just like yesterday. It is unbelievable that in many weeks I didn't get any and now suddenly in 2 days I have 2 new achievements. This time I have been awarded 600 starbits for completing the Radio Studio Session mission 300 times. It is a 30 minutes long mission.

Regarding the main missions, I'm already in the last zone as I managed to unlock all the zones.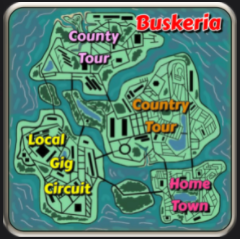 My goal now is to unlock the missions of the last zone. The next mission I need to unlock requires me to reach level 250 to unlock it.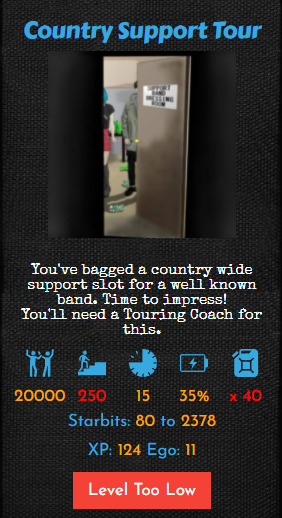 I'm already leveled up to 225. I'm getting closer and closer to the next objective.
MY PROGRESS - DAY 240
TOTAL MISSIONS: 10885
CARDS: 4284
PERMANENT FANS: 177170
LUCK: 36234
SKILL: 378163
IM: 3218
LEVEL: 225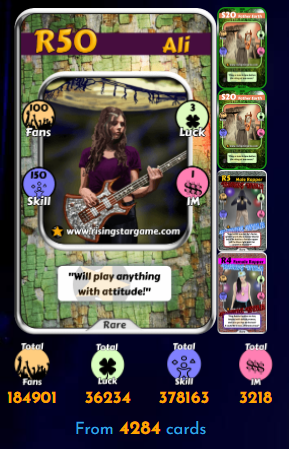 RANKING