It has been a month since I last looked at Statera and things seem to be going from worse to worse. In my last report, we had a monthly fall of -38,1% and we were hoping for some sort of recovery.
Unfortunately, that hasn't happened and the carnage has continued. I'm sure you have noticed in your Publish0x tipping wallet the value of your Statera has evaporated week after week.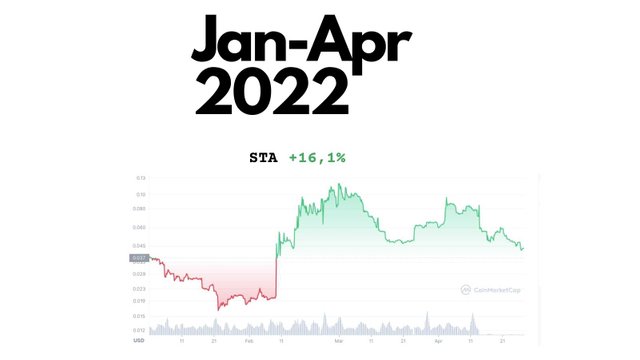 However, if we look at the first chart with the YTD data, we are in a +16,1% situation. This may seem surprising when you see how turbulent things have been. This is also only helpful if you have been stacking since last year.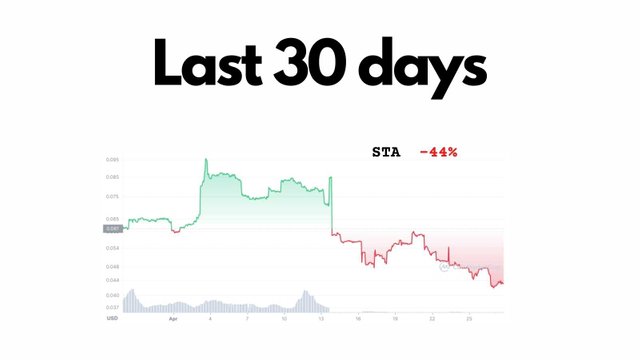 If we look at the more recent performance, we can see the last month has been a disaster. Following on the previous month's fall of -38,1%, this month we had a similar fall of-44%! Basically a double halving of the value of your holdings.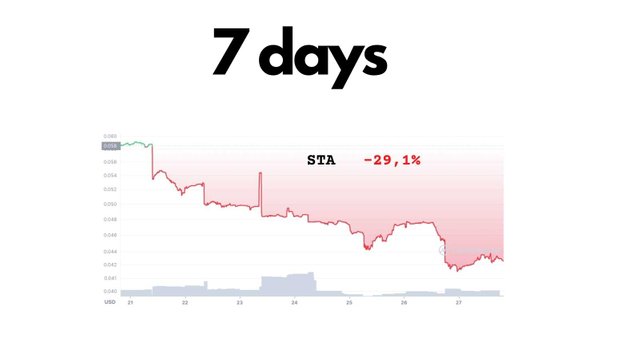 As we can see in the weekly chart, a lot of the carnage has happened in the last week. We are minus -29,1%. The chart is a perfect top left to bottom right!
As a token to invest in and hold any sort of value, Statera doesn't look up to the job. As a tipping token on Publish0x, it seems a disaster. Something akin to a stable coin or crypto that has more utility would probably make sense instead of something that is just farmed to death like Statera.
What will you do with your Statera?
Thanks for reading.
Resources:
Chart data taken from CoinMarketCap.com