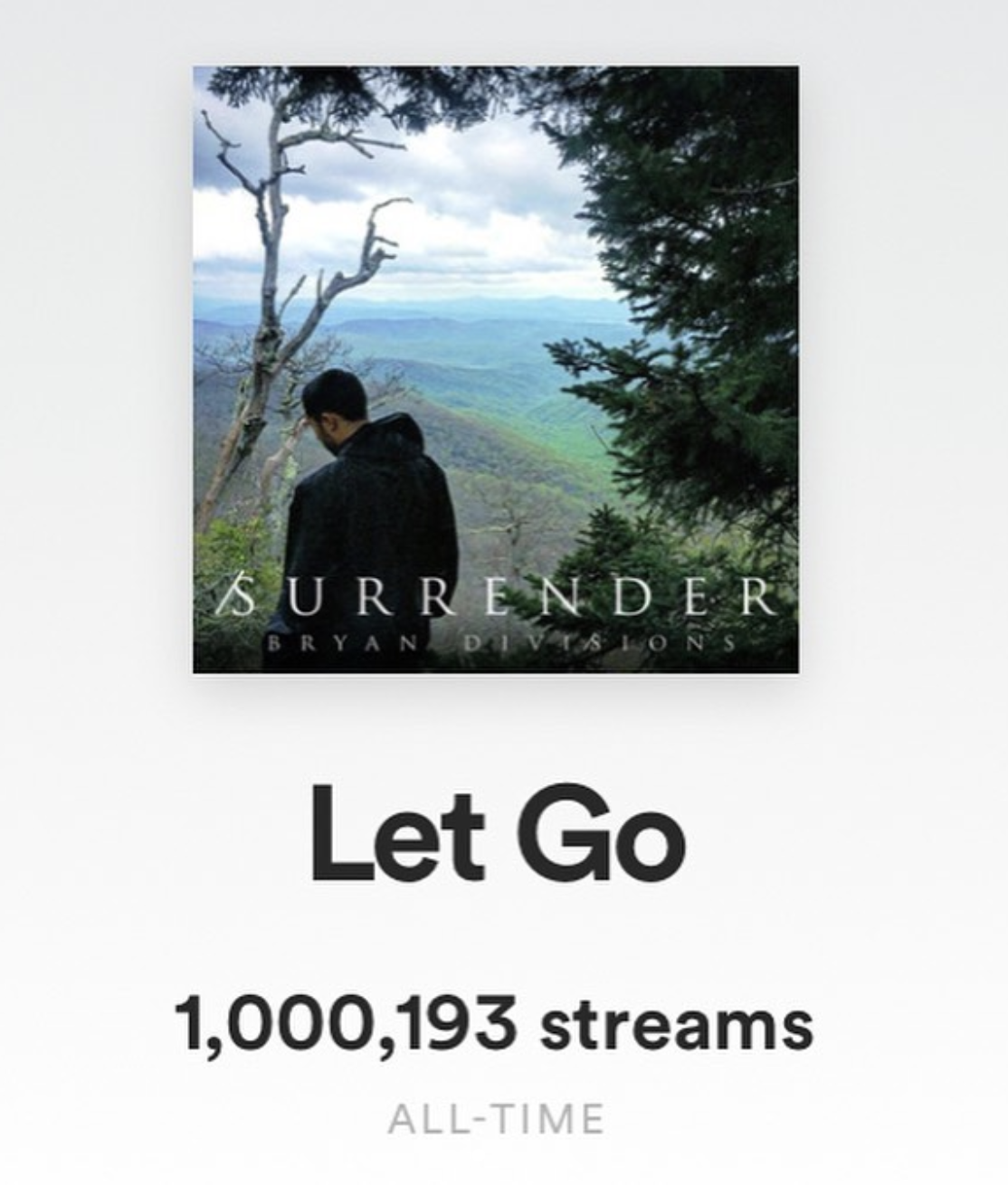 ✨Achievement Unlocked!!✨ 1 Million Spotify streams on Let Go!
I remember being 10 years old writing lyrics in notepads to express myself and my feelings. So to see 1 Million streams on a song with a conscious message that I wrote, produced and recorded myself is insane.
Much love and gratitude to everyone who has supported me, even if it's simply by listening to my music.
This is only the beginning 🔥🔥🔥
---
Much love,
Bryan Divisions

Connect with Me and Check Out All Of My Music!
Website | https://bryandivisions.com
YouTube | https://www.youtube.com/c/bryandivisions
Patreon | https://www.patreon.com/bryandivisions
Instagram | https://www.instagram.com/bryandivisions
Facebook | https://www.facebook.com/bryandivisions