🙋 Hello Reader,
It's Aditya here,
There was a Bad time for us when we feel low, demotivated and Broken and we will start searching for Support. This is the time when people need support from his friend, Families to come out of bad situations. so I started a series of articles where I will some Motivational stories.
So Today's Story of JRD TATA . Yes , the Brand TATA.
d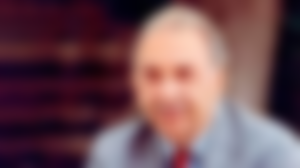 Jamsetji Nusserwanji Tata, who is known as the legendary 'Father of Indian Industry".
Jamsetji Tata was the philanthropist of the century, surpassing Bill Gates, Warren Buffet, John D Rockefeller to donate more than $102 billion.
He was so influential that Jawaharlal Nehru referred to the Tatas as the One-Man Planning Commission.
Tata was born into a poor but respectable family of priests.
Nusserwanji, Tata's father, broke the family tradition by becoming the first person in the family to start a business. He started a small trading firm in Mumbai.
Tata's parents realized how gifted Tata was and made sure he received the best western education throughout his childhood.
After graduating, Tata worked in his father's trading firm. He helped his father's business expansion in China, Japan, Europe, and the United States.
Young Tata realized the importance of foreign expansion at an early age.
Those values have never left Tata Group to date, as more than 65% of Tata Group revenues come from foreign businesses.
In 2016 Tata group received $70 billion from its overseas operation, more than 70% of its total revenues.
Nusserwanji Tata once sent Jamshedji to China to learn about the opium trade business. However, when Tata travelled around China, he realized that the cotton industry was booming, and he wanted to know the reason behind it.
Tata found that the US, which was once the leading supplier of cotton due to the free labour consisting of slaves, was going through a civil war.
He thought India was the right place for a cotton revolution due to abundant resources, the cheapest labor, and its proximity to the major cotton importer of that time, Great Britain.
He traveled to different countries which were the leading manufacturers of cotton, and came back home.
In 1868, When Tata was 29. He founded his firm with an initial capital of Rs. 28,000, which today is worth Rs. 450 Cr.
Tata bought a bankrupt oil plant, converted it into a cotton mill, and sold it for a huge profit.
He soon realized that the price is what we pay, and value is what we get.
With the civil war in the US finished, US exports have picked up pace and Tata realized the best way to go forward is through innovation.
In 1874, Tata founded the Central India Spinning, Weaving, and Manufacturing Company which had few of the most skilled cotton laborers in India; he provided them with the best of the facilities that granted safety, but the location shocked everyone.
Tata opened a factory in Nagpur, which everybody thought was a foolish decision not to open his factory in Bombay, which was then known as Cottonopolis of India.
But his decision was an instant success as underdeveloped Nagpur provided cheap land and cheap labor with more resources readily available than Bombay because Nagpur was one of the best cotton producing cities in India.
Soon the railway was introduced in Nagpur. Thus Tata made India one of the best cotton producing countries in the world.
In 1877, Tata opened a new cotton mill.
Tata had been an extensive traveler throughout his life, he was amazed by the technology in foreign mills, so he failed Dharmasi Mills in Bombay, sold it at a profit to buy Advance Mills, Tata renamed it Advance Mills because It was one of the most high-tech mills of the time.
Tata's Four goals of life
To set up an iron and steel company.

To open a world-class learning institution.

To start a unique hotel.

To open a hydroelectric plant.
Only his hotel dream was realized during his lifetime. In 1903 Tata inaugurated the iconic Taj Mahal Hotel at Colaba waterfront in Mumbai on 3 December 1903, at the cost of Rs. 11 million (worth Rs. 13 billion today).
At that time, it was the only hotel in India to have electricity.
His successors though achieved his remaining dreams !
Tata Steel (formerly TISCO – Tata Iron and Steel Company Limited) is Asia's first and India's largest steel company. It became the world's fifth-largest steel company after it acquired Corus Group.
Indian Institute of Science, Bengaluru, the pre-eminent Indian institution for research and education in Science and Engineering.
Tata Hydroelectric Power Supply Company renamed Tata Power Company Limited, is India's largest private electricity company with an installed generation capacity of over 8000MW.
It's not easy To Put the whole Story in a single post so I share in Short but yes a True Story :)
This article Published on Read.cash
Join Me on Noise.cash and Earn Free BitcoinCash
---
If You Like this article Then You can support Us By joining these Platforms :)
1. Binance :-  Buy and Sell Crypto on World's Biggest Platforms ( With 20% fees discount ) 
2. Kucoin :- People's Exchange ( receive up to $500 )
3. Okex :- https://www.okx.com/join/8713931?s
4. Bitbns Create Your account
5.Huobi Get $300 Bonus Create Your account
6. FTX ftx.com/#a=CoinMantra
7 ByBit https://www.bybit.com/
8 WazirX https://wazirx.com/invite/2afb8tzd
9.Vauld (20% Discount code) https://www.vauld.com/register/l8jxx4
10. Bityard ( the copy trading app ) https://m.bityard.com/en-US/signUp?ru=gXFEJE
11. Nexo :- EARN $25 worth free Bitcoin
12:- Celsius :- EARN $50 + $100 WORTH BITCOIN use code 1839205884 at the time of signup to get bonus
13:- CakeDefi :- EARN $35 worth of $DFI TOKENS Create Your account  483214 ( use this code the time of signup to get bonus )
14. Join Gemini and get $10 Bitcoin join now
15. Buy Ledger Hardware wallet 
16 join Unocoin and earn Crypto by shaking your phone use Code U-447836
to get free bitcoin