Hello Everyone! 
It has been a busy day, for me, both here on Publish0x and every where else. I have made several posts, that you might be interested in. I would appreciate it if you take a few moments and look through my titles, to see if anything interest you!
After taking care of many morning chores, I have spent a considerable time on the computer today. I have regained access to my RollerCoin account, as well as spent time exploring Cointiply even further. They also have some PTC earning opportunities where Fountains are advertised, if you are looking for more. I must say that I am quickly approaching 50k coins on Cointiply, and my level has risen to 29. Remember, I haven't been active here, on Contiply, very long,lately. Somewhere around 20k coins were from my past involvement with this neat site. Forgive me, if I can't remember the exact amount. I shared the link to this awesome Faucet, in a post earlier today. If you are interested in it, I would appreciate it if you use my link!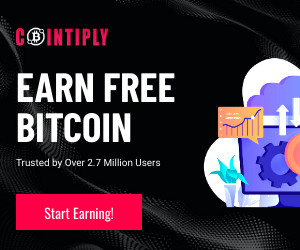 You can also earn decent BitCoin, and have a lot of fun, on RollerCoin. So far, both of these sites appear to be legit! But, as always, proceed with cution!
If you are interested in RollerCoin, I would much appreciate it if you follow my link there! It is : https://rollercoin.com/?r=jw8j0n6k
$5 or $10 dollars of BitCoin will soon add up. It will turn serious, should BitCoin reach those High Projections!
Join me on these 2 sites, and watch Your BitCoin Earnings Grow!
Happy Crypto Hunting!
Anthony