For this post I wanted to show off a card and a ball that I have. I'll start with the card, its nothing special, its a 1992 upper deck Then and Now George Brett.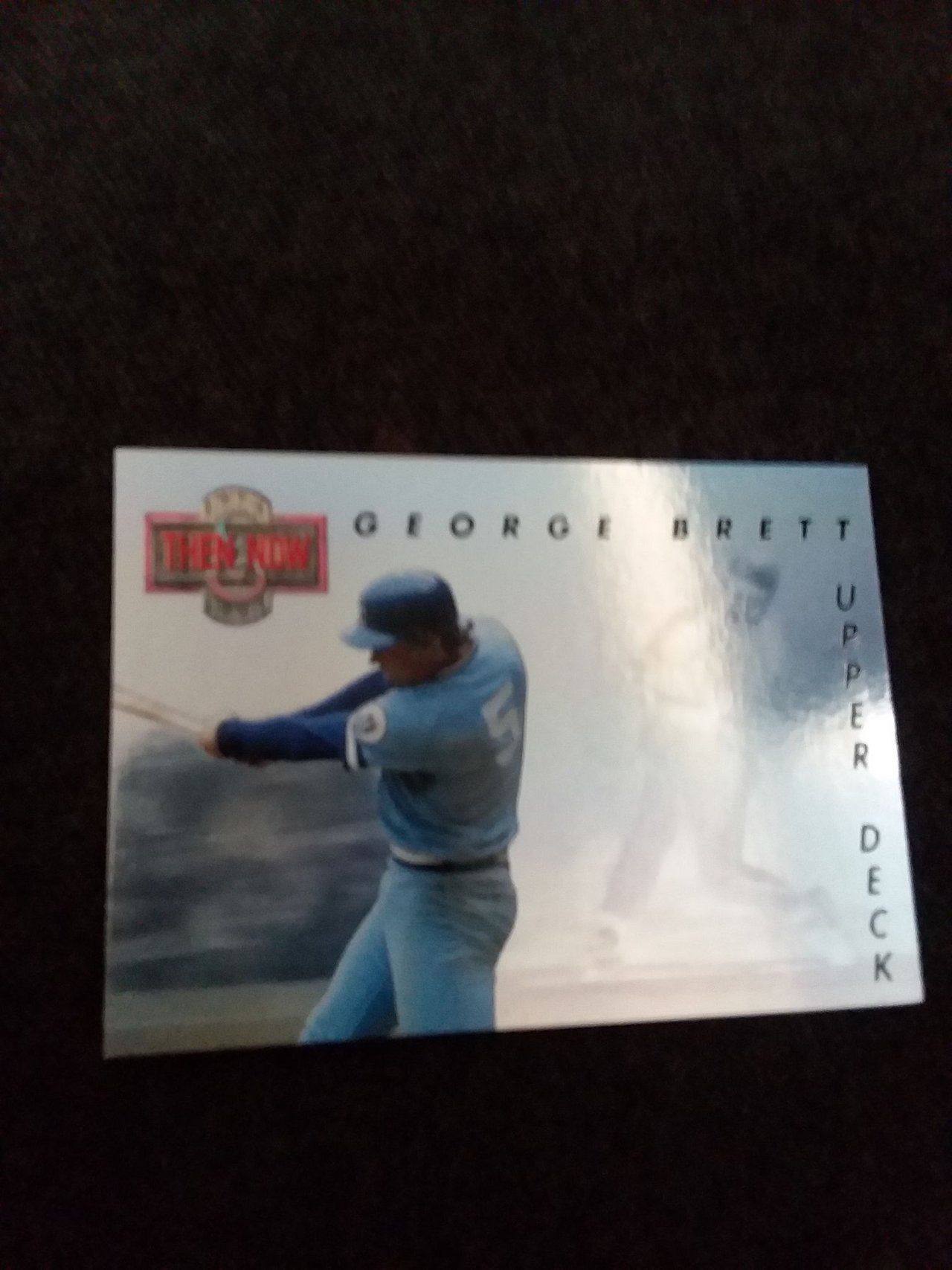 This card isn't particularly valuable, only a buck or 2 at most but I wanted to showcase it because its from 1992. Travelling back in time to 1992 you would see an 8 year old Fingolfin obsessed with all things baseball. Living in Detroit at the time I got the chance to go to at least a few Tigers games a year at Old Tiger Stadium.
On one such occasion the Tigers happened to be playing the Royals. I went to the game with my friends and their dad and we went early enough to catch batting practice. We always used to sit in the lower right field bleachers not too far from the foul pole. During bp some royals hitter hit a flyball that landed on the warning track and there it sat for a while as the rest of the royals continued warming up. A few players were doing a lap or 2 around the outfield to stretch and one of them happened to be George Brett. He jogged by and I was standing right near the fence and was excitedly yelling to him to throw the ball over as he jogged by. Sure enough he stopped briefly, tossed it over the fence right to me and continued on his way.
I was so excited showing the ball to my friends and their dad and he said that next time he jogs by I should see if I could get him to sign it for me. I ran back down to the fence with a marker in hand and when he came around again I worked up the courage to yell out to him and see if he would sign it too. He stopped and was incredibly nice, telling me sure he would sign it. A few seconds later I returned to my seat with this in hand.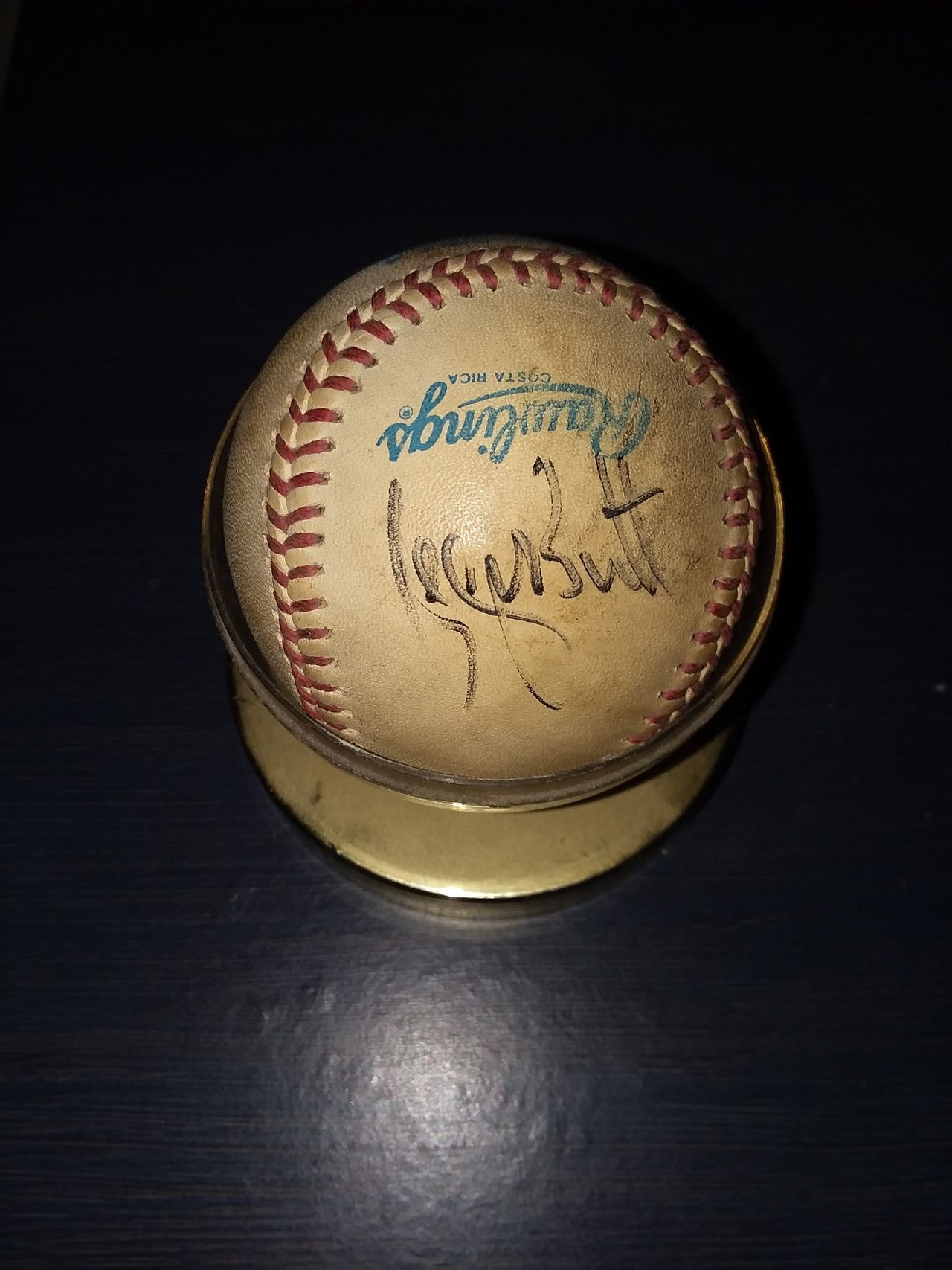 I don't really recall anything about the game after that point I just know I went home with a newfound respect for George Brett and the ball is probably my single favorite piece of sports paraphernalia that I own. George Brett was later elected to the hall of fame and is arguably one of the best players of all time.I know I would have to get it authenticated if I ever wanted to sell it but I have no intention of ever selling it. Just something cool to hang on to and remind me of the day I briefly met a baseball legend.