I started exploring the SmartBCH a week ago, while others had a headstart. I wrote an article and I organized a little giveaway, SmartBCH introduction - $CATS distribution and some gifts, and everything went crazy!
The level of participation was amazing and 207 entries were validated for the draw. A total of 207 entries across  Publish0x and ReadCash, LeoFinance and Torum for only 24 prizes! Statistically over 10% of the participants received a prize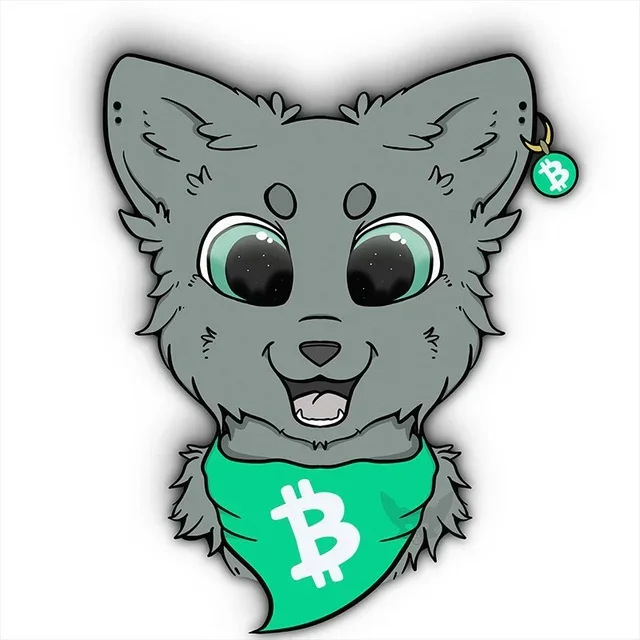 Copy pasted all comments across all platforms in a word document and highlighted all the 0x wallets, then deleted anything else. I added 207 addresses in the spinning wheal and made the draw, and by having only smartBCH as winners, I don't have a clue who are the ones that won some $CATS. The wheal decided where the 39,000 $CATS were distributed.
1st: 1 prize of 6000 $CATS
0xc225c00b840821F3081fe2214ab2bA30aa4DaeaA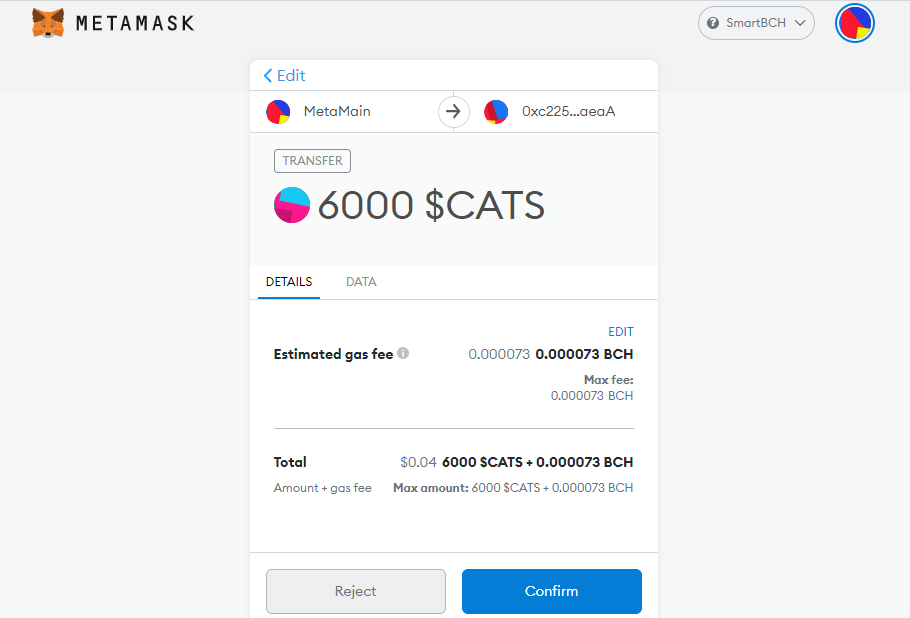 2nd – 3 prizes of 3000 $CATS
0x49A645c4acFb4601b4aC05430d027346fAF1690A
0x4C117C024BEaC3fdfB8EdDcAb3e3503f26Fc1fdb
0x6AB880AFd1E0C7786cc5D05F4FD9b17761768da8
3rd – 20 prizes of 1000 CATS
0xfe4F1c80028e110185b551Cf89D5f19e1e7F65FD
0x66Aaf8076160bd7fF8242b35626f5B12eAa993A5
0x9D3a902bba3112F5F190Fd90fc052B19Fa312032
0x3b035C7220e26D37C5C2067fF68B67ae275Fcc08
0xAD2B1235E337Ce7364df88828Eb30D0E20230D5D
0x1d4cc58b2788bA4f51dDA5D2E798178a2237dE87
0x7F3746e82dF8d818A3d40e00Fc42e03691Fb807d
0xB6BCAFD80038731AF27D17dA09E686A68F209fc2
0x607F7b4E4B9ba96Ceb070FaDA68529BC8D1402B3
0xB018AC399491B9320A456ad0e696D2032b6bADD3
0xD4F886DC332765DC5fA83AA9E51C89489b0f9F91
 0x800a54aFE48fB361c3661D14F3C83ABCF67493Da
0xf5d93eEce5bc27d5733d0aC0838F18F16C01075B
0x90c2757BF65Ba01AA5DBD8Cbb14736a1c20b3d19
0x88Cbd6227F3B33EDCa69aee5cA7527Fa4B12Ef49
0xF6E3196b37c0585487a72d99Cc508e492262fFf5
0x3CEFd1eD02ABE6d62b540689788017f139aBDbF1
0xf8DdFD31aD527Ed3083c2469D42172578608057f 
0xa33059B31f223AFdF5c8864eFd68f5e6Eb2a1F55
0x2404E9879D876b1F5611a5BC1c06828C02011c27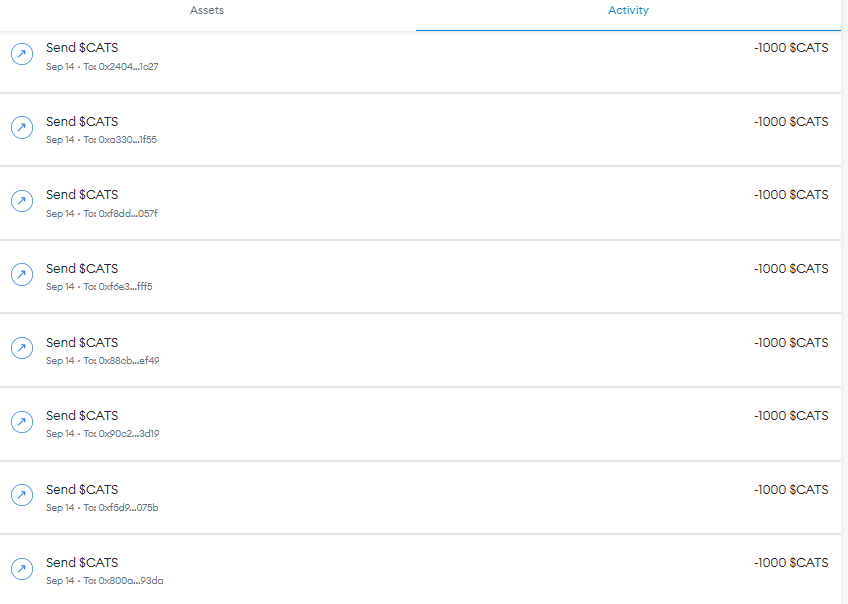 The prizes were sent since Monday night so you can check above if you are one of the winners. Meanwhile I was amazed how the whole smartBCH tokens turned into a hype and made people go crazy over airdrops, even if most of them have low value.
This was reflected as well into the giveaway article on ReadCash , where I had 379 views and 171 comments. My average for an article is somewhere at 50-60 views and 10 comments.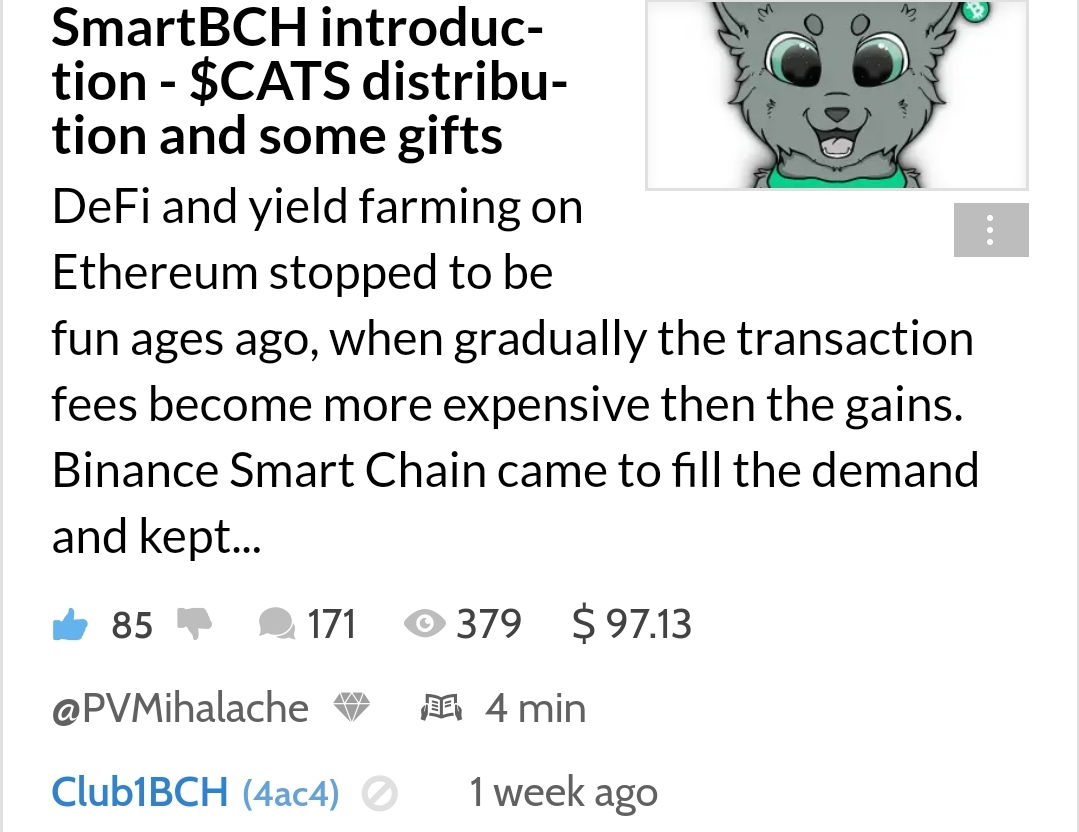 The success was mirorred on Publish0x, with nearly 5 thousand views and 142 liked. I assume that the 10 people whom hit dislike are Dogecoin fans!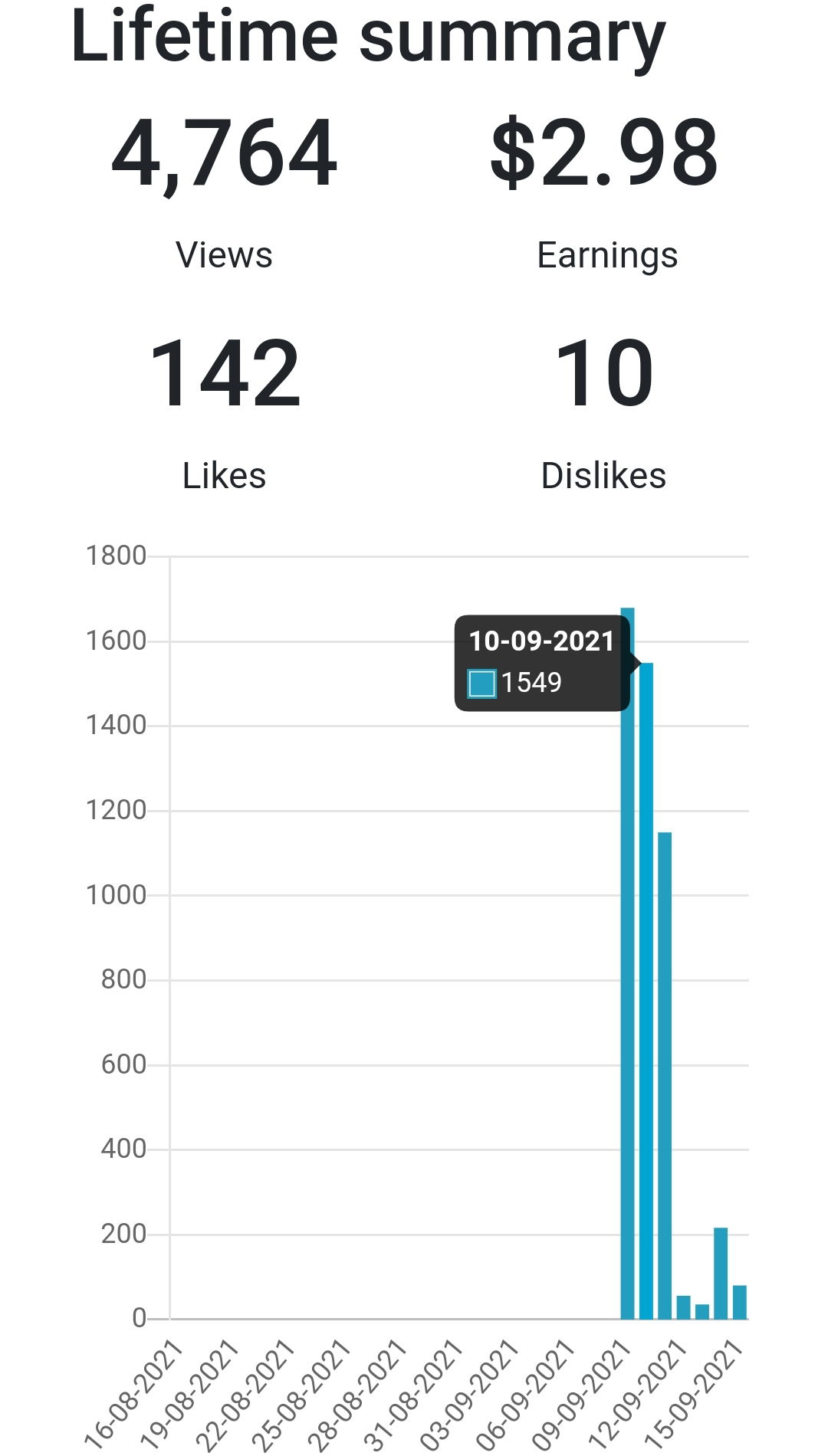 SmartBCH is ready for a 1v1 duel with BSC, offering the lowest fees in the Cryptoverse. Anyone remembering December 2020, when Pancake Swap entered the Binance Smart Chain and pulled the market advantage of the first entry? The same thing will happen soon on SmartBCH.
You will need SmartBCH chain set up on Metamask:
Go to settings > Networks > Add Network

Network Name: SmartBCH

RPC URL: https://smartbch.fountainhead.cash/mainnet or https://smartbch.greyh.at

Chain ID: 10000

Currency Symbol: BCH

Block Explorer URL: https://www.smartscan.cash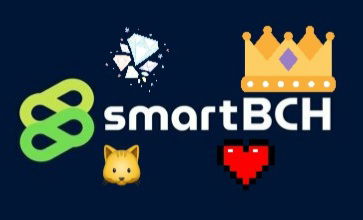 The #$CATS tokens are having 1,000,000,000 total token supply and 70% of them are distributed. BenSwap DEX has 100,000,000 allocated for distribution. The token SmartBCH Contract Address is: 0x265bd28d79400d55a1665707fa14a72978fa6043
I set up SmartBCH on my Metamask and added $CATS as a custom token to make it visible in the wallet. Add the token contract address as custom token and the token symbol and token decimal fields will fill automatically.
The new projects on sBCH are constantly sharing tokens in their telegram groups or through twitter giveaways. I participated in some short meme competition just because their were meme competition not to get tokens. The competition makes it fun not the prize.
Bitcoin Cash Argentina ($ARG) had a meme competition but it ended up before I could post mine. Even so, I post it anyway and to my surprise they were nice enough to send me a consolation prize.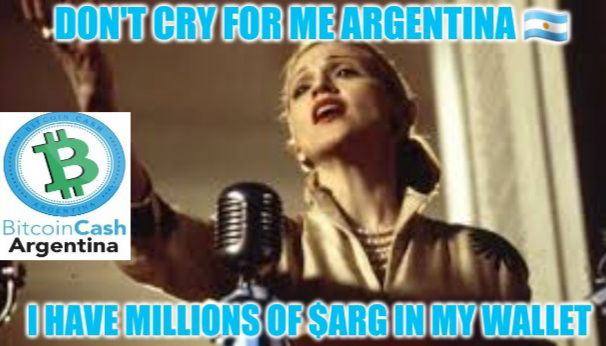 Bitcoin Cash Argentina 🇦🇷 see Bitcoin Cash (BCH) as the solution to many of the problems with the current monetary system and the team is dedicated to promote the adoption in Argentina as a currency for daily use.
Knu.th (K.TH) meme competition was an amalgam of memes that made no sense, and lots of cheap memes generated with a total lack of effort. Not saying that because I didn't won, but because I set my memes standard a big higher than others.
As a good will gesture they said they will send 100 $KTH to all the participants. I received my consolation prize but I heard the story of someone that asked for the prize and was kicked from the TG group!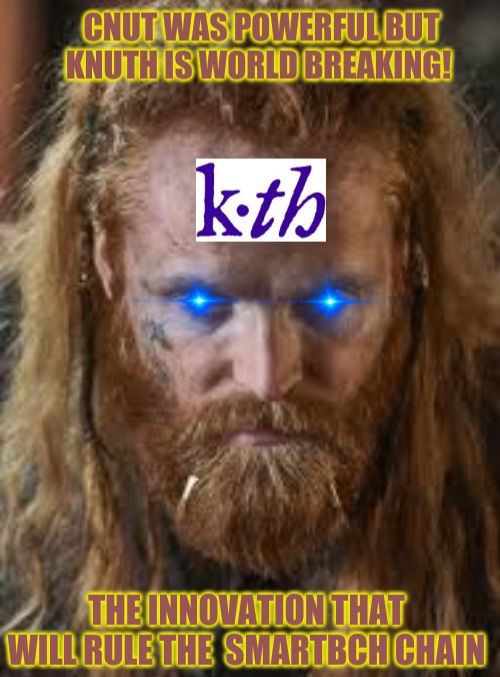 Knuth is focusing on the implementation of the Bitcoin protocol for various solutions in software development, extra capacity and exchanges. It was designed as a full node software that can provide competitive operations for miners and mining pools, Dapps creation and full indexation for exchanges.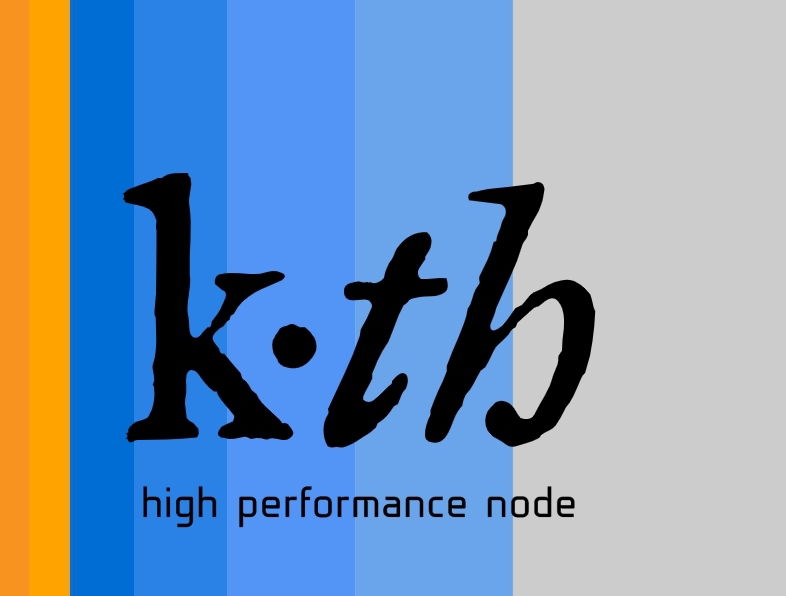 Every chain has its own meme tokens and if we have $CATS, a dog must be around. Shiba Inu BCH is here and smartBCH is the house of the new top dog!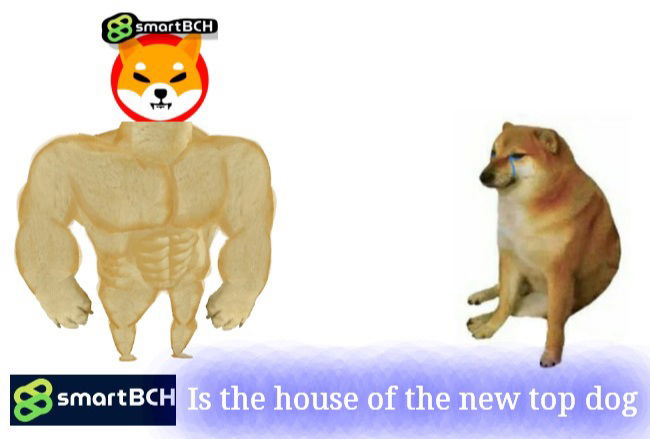 The list of existing sBCH tokens can be checked here: SEP20Tokens. The list is constantly updated with the new entries.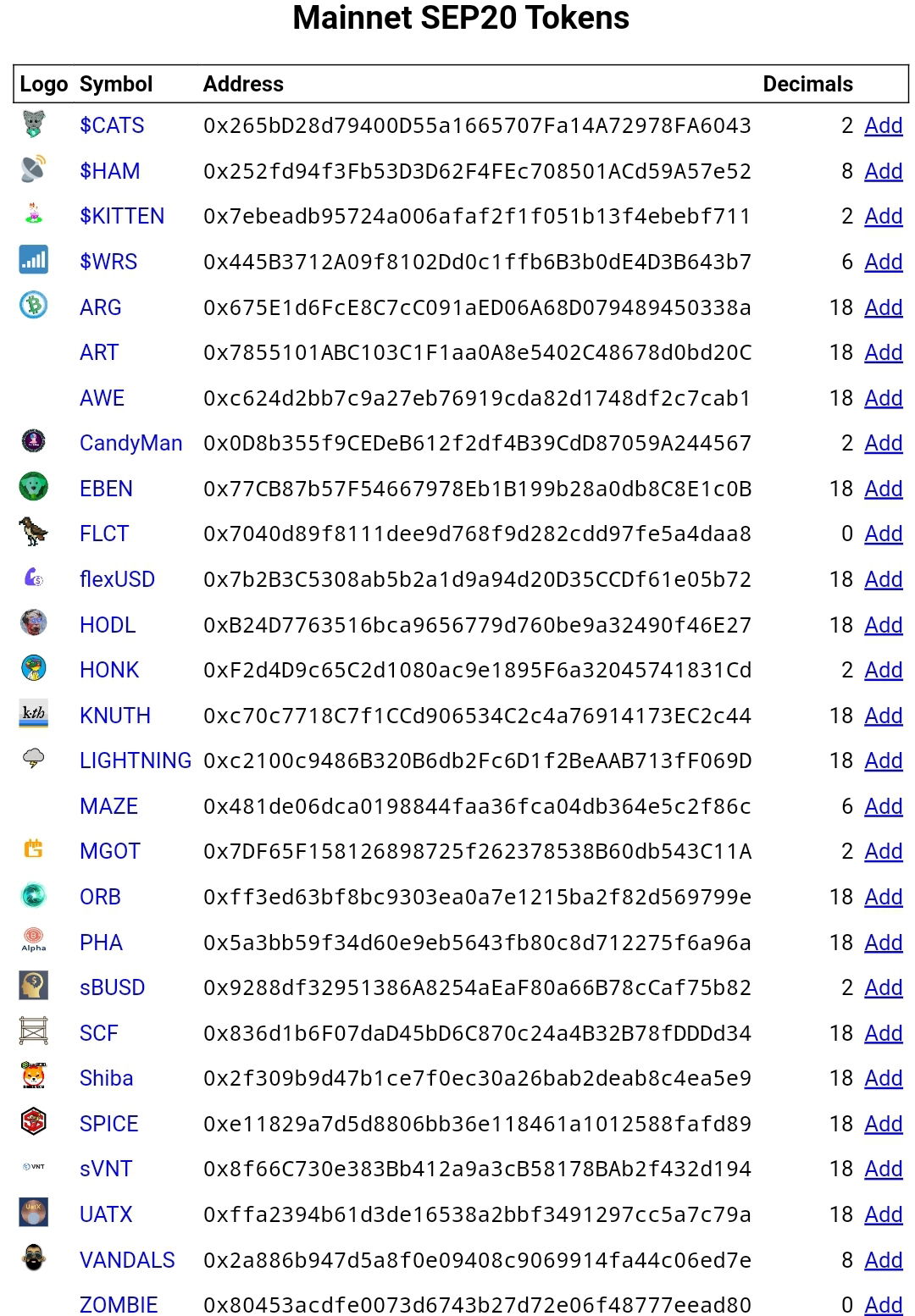 I have some $CATS, $ARG and $KTH and all were from airdrops and competitions. I didn't invested a penny and I will probably keep the zero investments rule in the future.
As SmartBCH is still in the early days, I recommend extra caution when investing. Most new tokens will have a surge in value when launched but then the market correction will make the price drop. Don't forget to DYOR!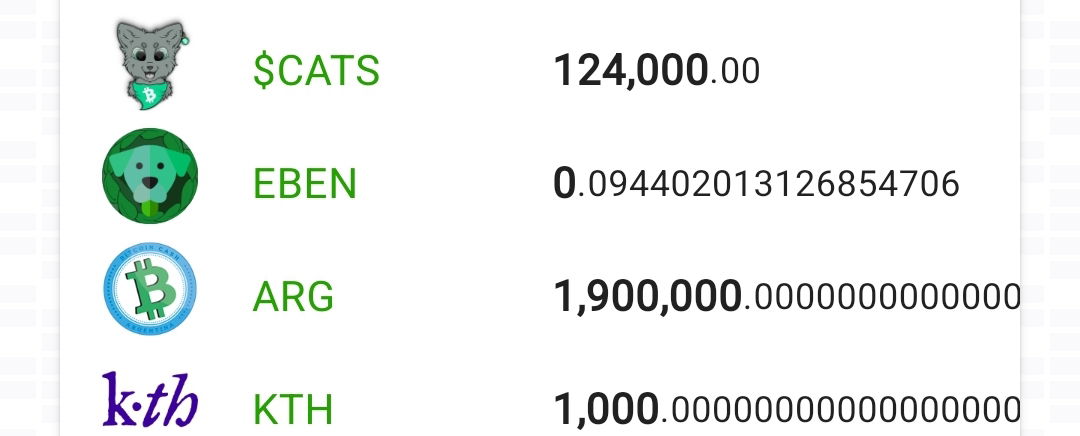 Residual Income:
DeFi bounty at CakeDeFi with $30 DFI for new users
The fountains: PipeFlare ZCash,  GlobalHive ZCash  &  Get.ZEN
Publishing bundle: Publish0x,  ReadCash,  LBRY & Presearch