Is the world ready for Googly Eyes Rocks? I think so! GERC, or Googly Eyes Rock Club, is collection of 298 hand crafted rocks, each with an unique ID number. The GERC holders will be able to claim their googly rock IRL with international shipping included in the price of the mint

The Googly Eyed Rock Club (GERC) rocks were hand picked in Austin, Texas and are currently residing in Miami, Florida. Guess what .... each rock is unique! Minting is live and 5 rocks were already minted! Once all the rocks are sold, the claiming period will begin. Check Googly Eyes Rock Club and maybe mint a rock!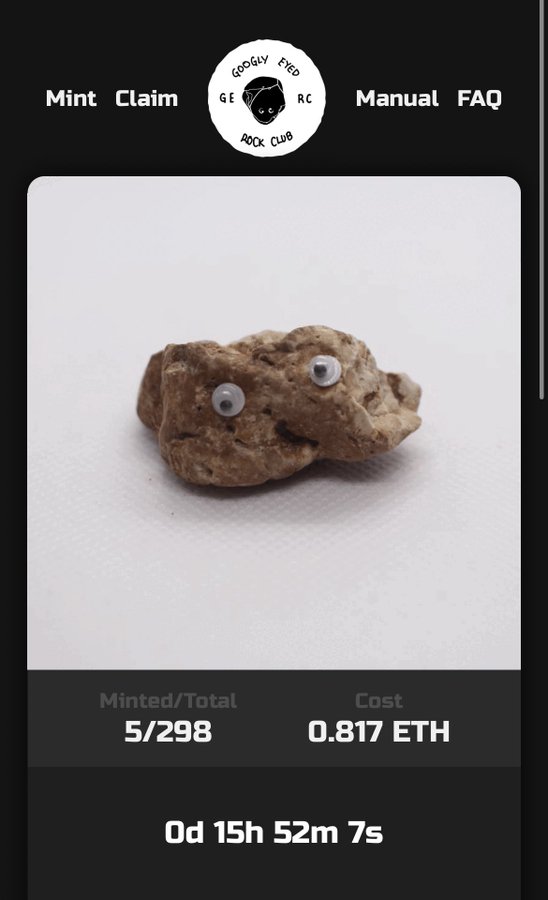 You can buy/mint a Rock with Googly Eyes, for fun not as an investment or money making opportunity! You will receive an ERC-721 NFT JPEG of your googly eyed friend and as a holder bonus you can claim the IRL rock corresponding to the one you are holding. Make sure you read the manual after you become a GERC owner!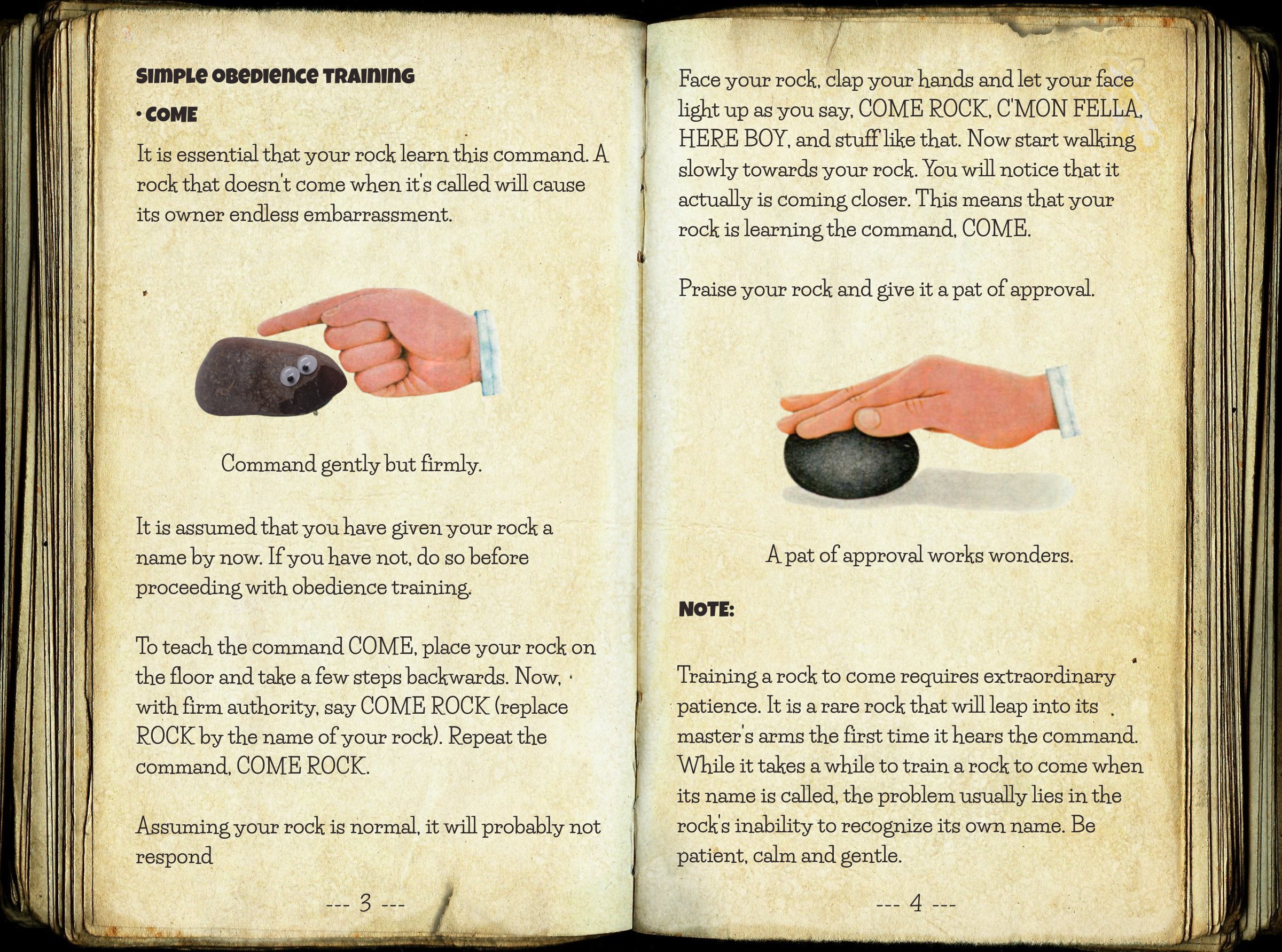 The Googly Eyed Rock Club will be offered via a last price dutch auction. The price of the rocks started at 3 ETH and slowly descend until reaching a final price of 0.2 ETH. However the minting price is not the final price someone will have to pay. Each buyer will receive a refund equal to the difference between the mint price and the last mint price. For example if you mint a GERC at 1 ETH and the final Googly Eyes Rock is minted at 0.69, you will receive a refund of 0.31 ETH. The Googly Eyes Rocks will rock harder than Will Smith rocked Chris Rock!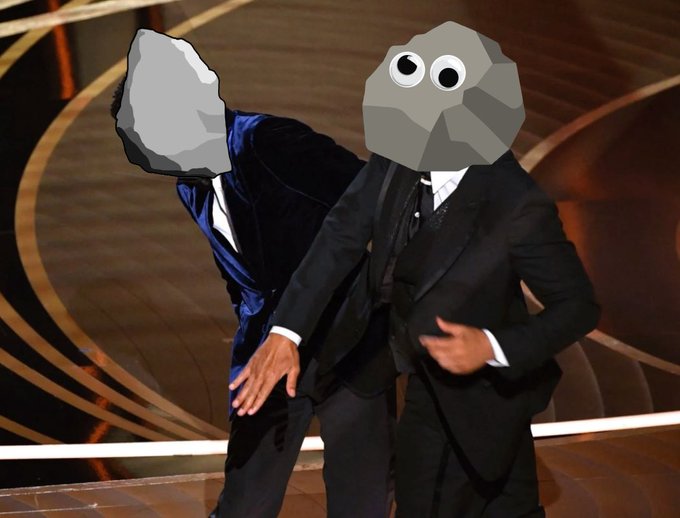 I was between a rock and a hard place ... but I had to be part of this ... groundbreaking event! Not sure how it is in other places but in Romania some rocks will always come back! One day I kicked a rock ... and it came back!
It came back.... it came back! What if will have a bath with the ducks? It may be just in Romania ... but we like to throw rocks in the Opensea!
Can't take it anymore Rock! Is not you... is me! We can still be friends but I hope you will find someone better! Good bye Rock! I am sorry it cannot be me and you forever! 
Let's be serious ... once you mint your  Googly Eyes Rock don't throw it .... don't bin it! You don't take care of your Rock ... you will have a neglected Rock! Why Googly Eyes Rock? Because Gabriel Haines! He is one of the top blokes in the trade, and he will constantly bring high standard content about new and promising projects. Gabriel Haines is a titan on social media, with numbers that I only dream to reach in the future.
Useful links:
Talking Crypto with Gabriel Haines