One year ago I started my journey  Read.Cash and a week later I wrote about it in Bitcoin Cash (BCH) for my portfolio - I tried Read.Cash for a week!
A week ago I joined Read.Cash with the trade mark username PVMihalache as a 7 days experiment. The aim of the experiment was to see how much Bitcoin Cash (BCH) I can earn in a week, and to make an analogy with my beginning on Publish0X. Bitcoin Cash is cool but far from being one of my favorites. I never had more than few dollars, from the CoinPot faucet, but Read.Cash looks like a good opportunity to add more in my portfolio.
Well ... that mentality changed a lot in the last year as not $BCH is my favorite coin! I think at that point in time I didn't really know how Bitcoin Cash works and why it's much better than BTC. Now Bitcoin Cash is part of my long term plan and it's one of my strong assets, jumping in the charts like Ed Shereen's
I was pushed into it after being constantly bullied by my brother to join Read.Cash and because the main focus is not on cryptocurrencies I have a better chance to earn some fair BCH with my food/ travel/ lifestyle articles.
Better late then never! What a journey has been since there... with a year of making long lasting friendships and earning a hard to predict amount of Bitcoin Cash. Even if this journey started with a different approach and mentality, crypto took over everything and my last food/ travel or lifestyle article was half year ago.
Created my account and I was told that "they" created a Bitcoin Cash (BCH) wallet for me, followed by the classical warning about writing down the seed phrase. Been there, done that! I put my thinking cap on and wrote a nice well-being post about purple sweet potatoes. My post had 6 views ...yes... six views, five likes and four comments, which made me think again about the success I was seeking. Any tip will be paid from your own wallet, so you must understand that Publish0x tip pool is amazing.
All this was in ancient times, before Rusty and random rewards were implemented, Don't remember that week but it looks like I wrote an article a day I received some tips from the Bitcoin Cash Fund.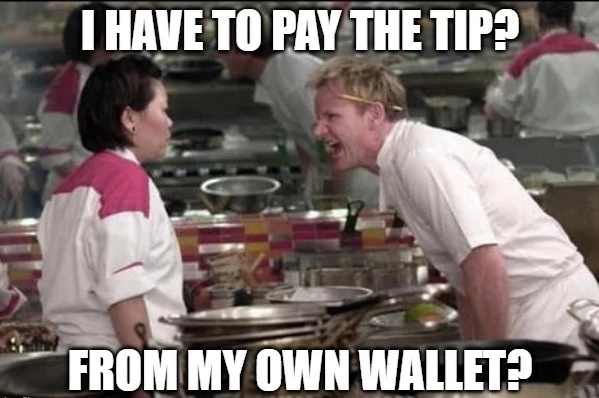 TheRandomRewarded, the infamous bot that lurks around and "reads" articles gave me a tip that made me panic. You know that I don't trust robots and I believe that at one point they will take over the world, Terminator style kinda scenario? The bot tipped with $0.02 my post about Chernobyl radiations and the Apocalypse.
The Random Reward Robot joined Read.Cash about the same time I joined and maybe you don't know ... I am his Godfather! You probably seen people around calling "him" Rusty and maybe you use this name without even knowing when, where or who started the trend! FYI ... I am the guy!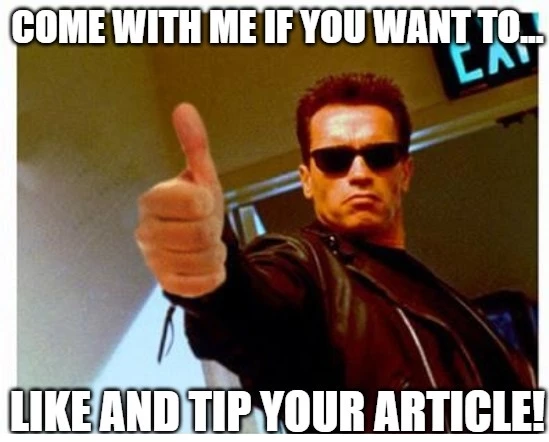 One week review - 5 subscribers and $0.62 BCH generated from 7 articles! I wasn't impressed by Read.Cash but I received a lot of positivity from the few people that guided me in this journey! You cannot see the people who follow you but I know for sure that @H3ruvim78 @tired_momma and @CryptoWordsmith were 3 out of my 5 original followers. Wrote done a reminder ... I have to look for that Monster t-shirt!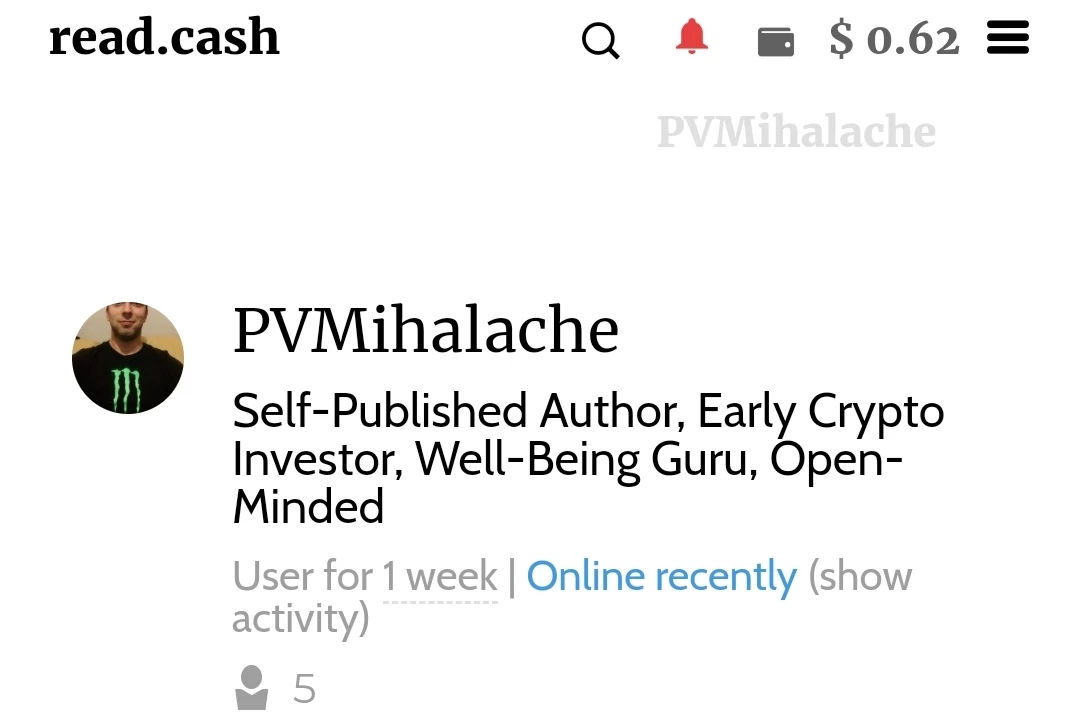 Maybe after I will create a reputation, or after the Bot will befriend me, I will start to earn more. Excluding the tip from the Apocalyptic-fan bot, I received only one tip ($0.05) from a real person, on the photo-post with views from the top of the Eiffel Tower. Wrote seven articles but the highest impact was 8 likes and 5 comments. Compared to Publish0x, where in my first month I earned $9.05, Read.Cash looks like the younger sibling whom can't yet compete with his brothers. Can you compare Ethereum with Tron?
One year later, here I am, ready to apologize and ready to stand the bullying! It's hard to compare Read.Cash with Publish0x as they are two totally different platforms. I didn't understand that back then and both have pro and cons, but both are tattooed on my brain. I couldn't do one without the other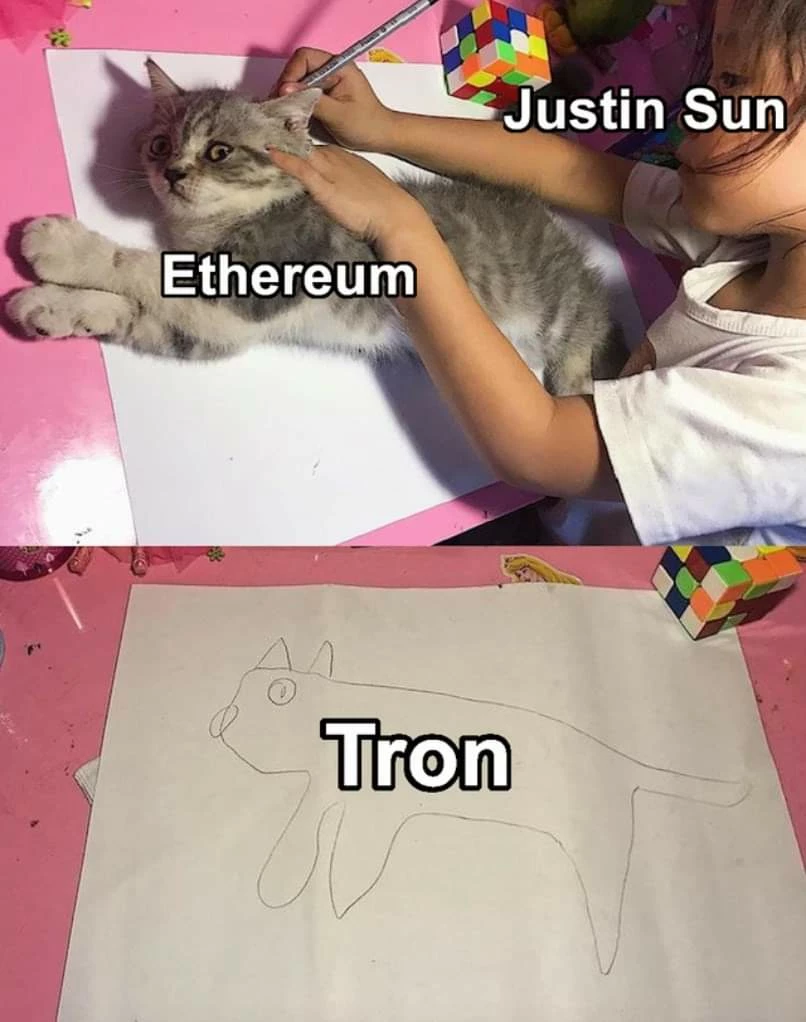 One year after ... fast forward to 21th of September and a lot happened ... and a lot means ... a lot! Here I am ... taking a bow before all of you! I stand alone in front of 74,000 users and I have a statement to share : Joining Read.Cash was one of the best decisions I've made and I am glad I didn't stopped after the 7 days trial! One year later I have a bunch of top friends and a good stash of Bitcoin Cash.
And above all ... I have #Club1BCH ... a movement that started as a single drop and now is a tidal wave of change! All started as a crazy idea and 8 months later we are a source of inspiration across the BCH community.
This is the bunch of crazy people that started this idea. Some had to prioritize RL and reduced or stopped their online time but they will always be part of the #Club1BCH family!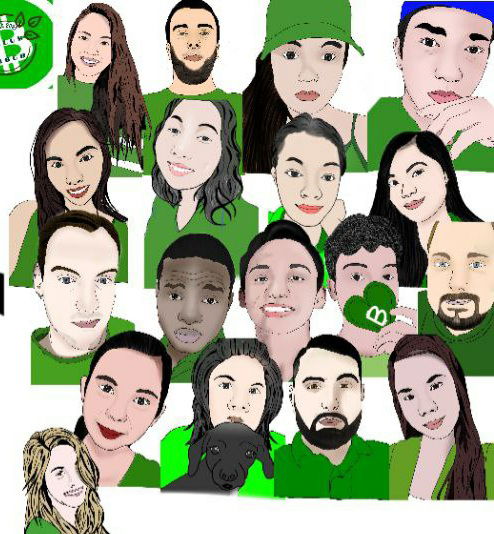 I always tried to keep humble but I also like the spotlights, and my huge ego needs feeding sometimes. I like this banner and from time to time I will use it in my articles.

Back on topic - celebrating 1 year of ReadCash- I went from not having any Bitcoin Cash to having 6.76 $BCH in 365 days! I wrote and published at least one article per day and always made time to answer to the comments. I organized competitions, I currently have 50 sponsorships and I am usually in the top 20 tipping users.
Thanks to the monthly reviews on Publish0x, I was able to track down how much from my earnings I shared in the community. Another 1.82 $BCH was earned then shared on the platform, adding to a total of 8.58 Bitcoin Cash earned in one year.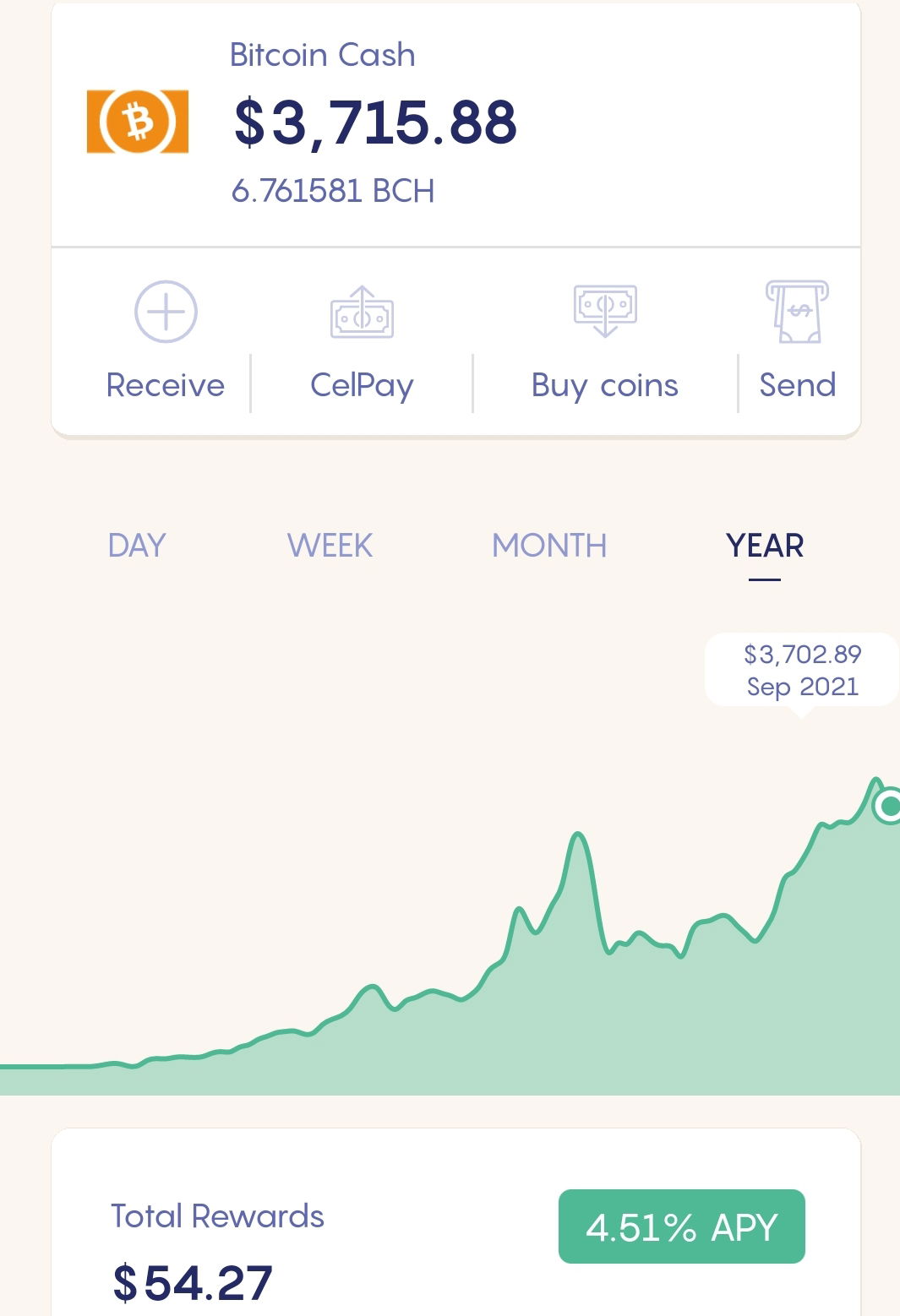 My boy Rusty, the random reward bot, wanted to be the first to wish me "Happy Anniversary and 5 days ago he went crazy with the tips! The article about Bitcoin Standard Hashrate was tipped with $117.36, an insane amount.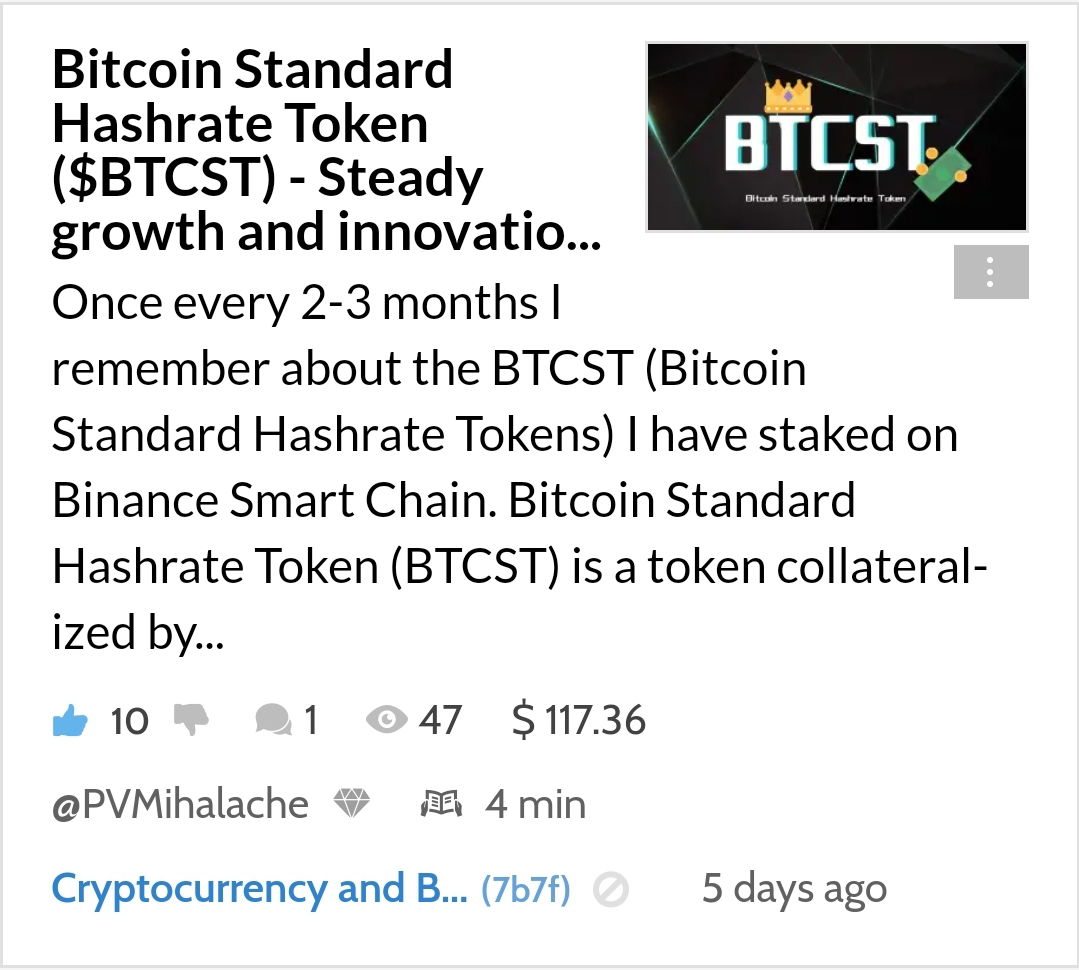 It went even better the next day, when Rusty tipping madness continued! The BCH Community Exclusive UEFA Champions League Fantasy Football was tipped worth $125.38 and the article about SmartBCH, CashCats ($CATS) and Hype received the record braking value of 209.02 USD!
Sometimes Rusty goes missing in action, not tipping me a single penny for days, but he always comes back! As an advice for new users ... don't write for the bot, write for yourselves! If you don't get tipped ... keep writing! The longest period I ever had without Rusty coming to visit was 11 days.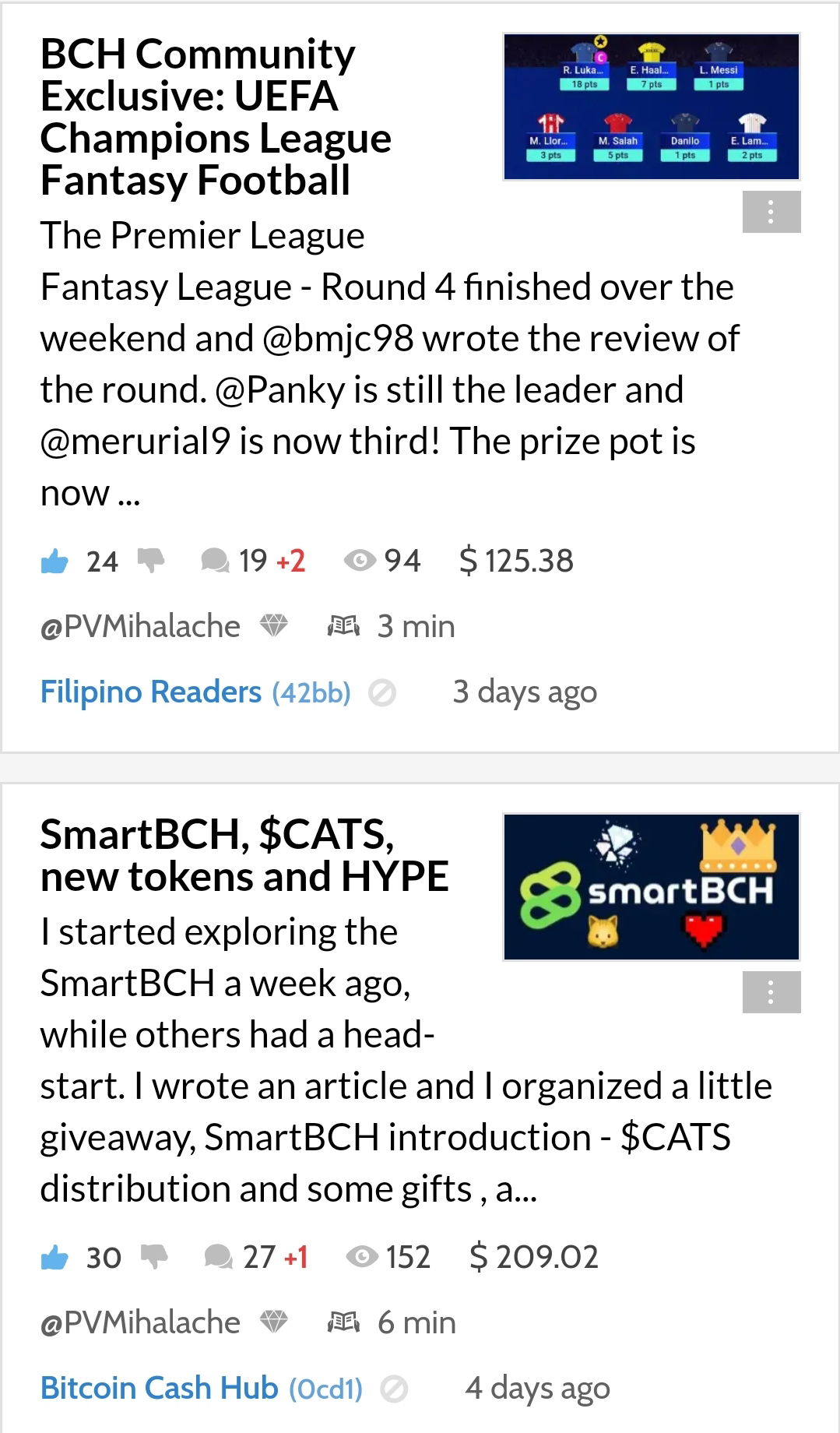 Maybe you know, maybe you don't ... my Bitcoin Cash stash is kept on Celsius Network because 4.51 % APY is better than nothing. Yes, I know the risks and I don't care! I wouldn't be who I am and where I am today without taking risks.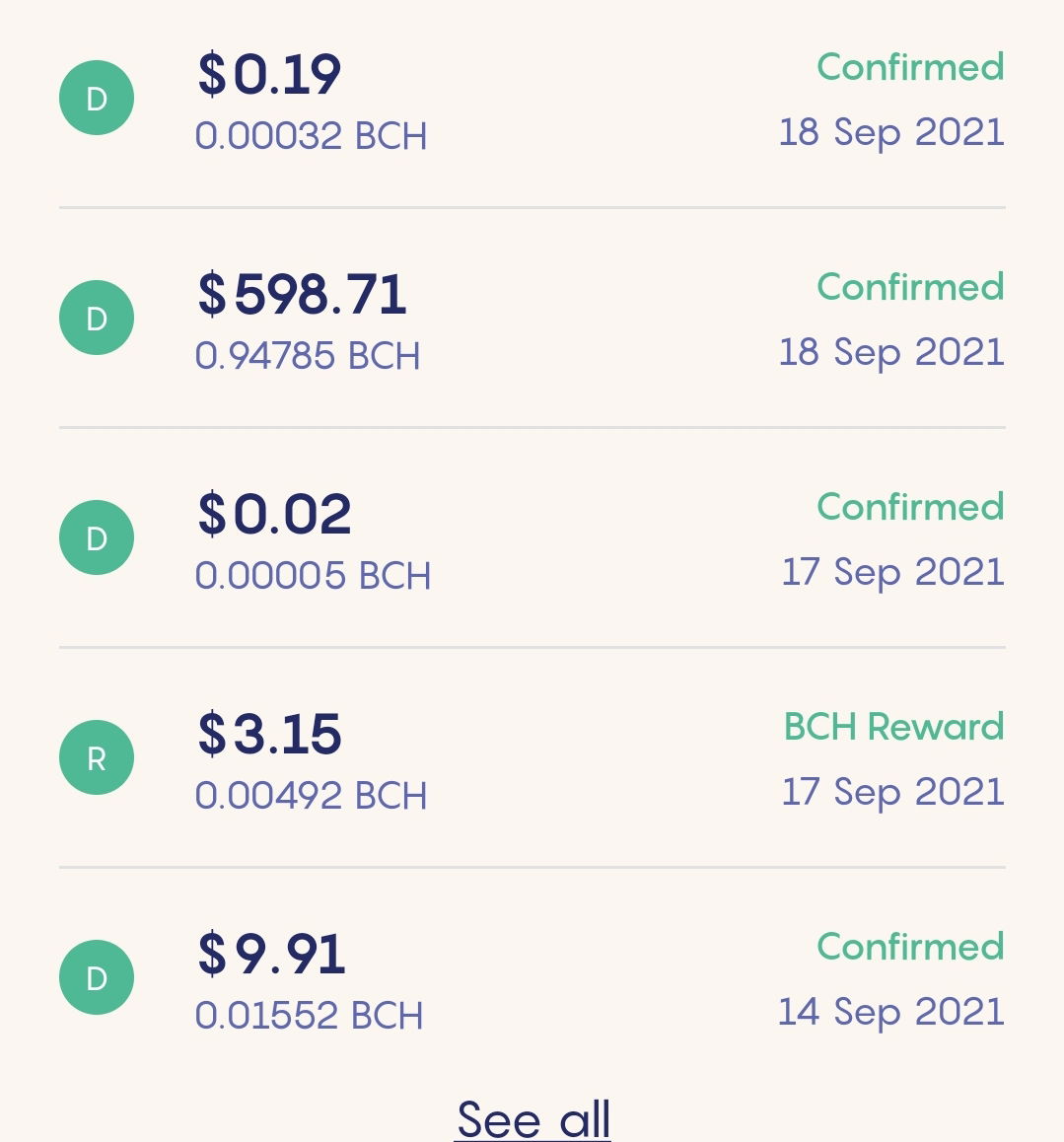 Can't complain about noise.cash either, where I was earning $10 every 2-3 days. I changed my attitude on noise, as sometimes it happened to lose my "heart power" and all my earnings went to zero.
I now post only 5-6 noises per day, when I have something cool or important to share. The posts are always long, with a good description and with photos. See my "beef o'clock" post which earned $3.23 because was interesting and people interacted. This kind of post will be appreciated by the community and will earn more then the sum of 7-8 noises with boring content.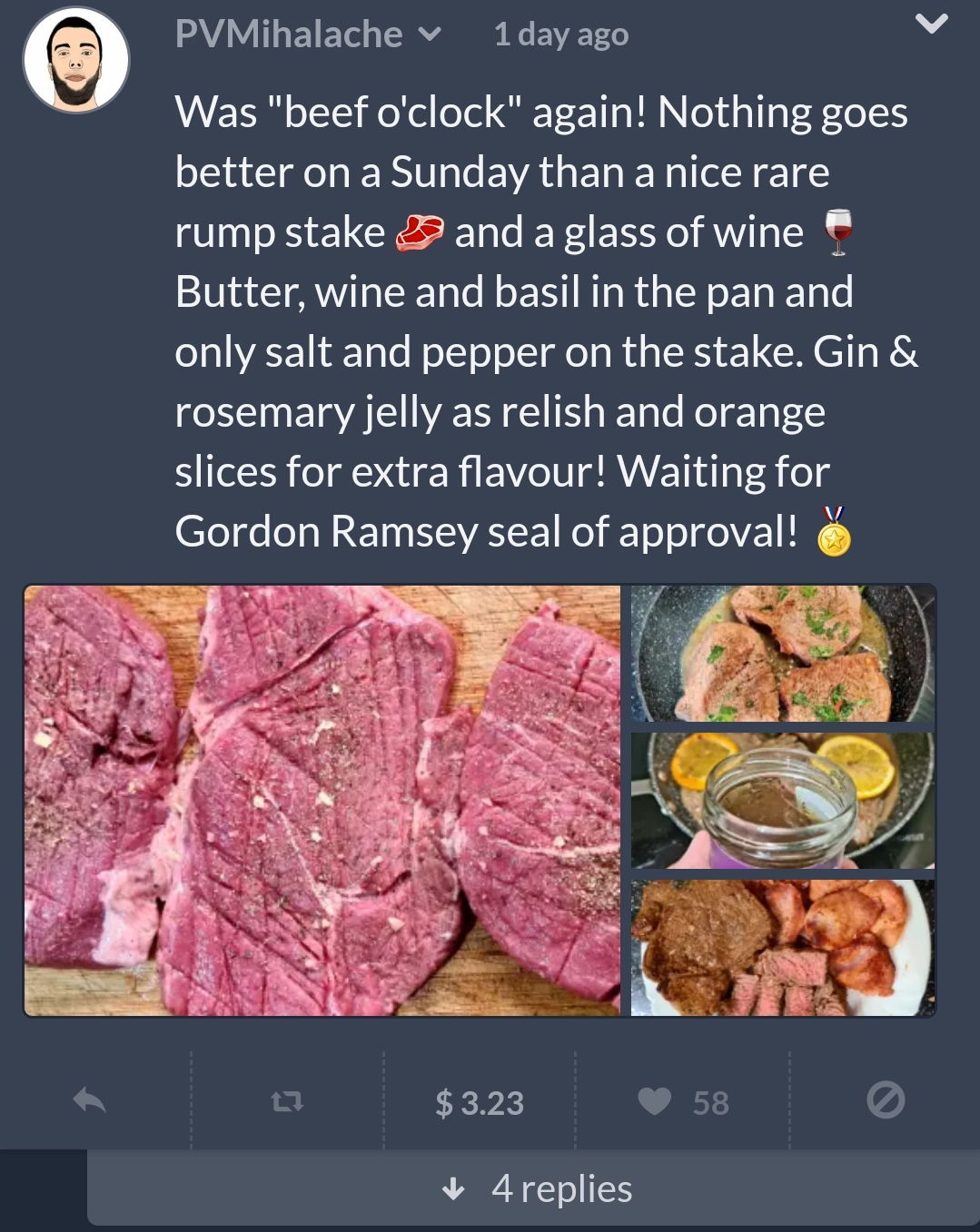 Is not one year of using ReadCash, is the first year of using ReadCash! A big thank you to Rusty and the 588 subscribers! Thank you and I will promise I will keep the bar as high as I set it in day 1.
Residual Income:
Giveaway form: win 1x ETH Finney 
DeFi bounty at CakeDeFi with $30 DFI for new users
The fountains: PipeFlare ZCash,  GlobalHive ZCash  &  Get.ZEN
Publishing bundle: Publish0x,  ReadCash,  LBRY & Presearch