The importance of cryptocurrency exchanges in the blockchain industry cannot be over-emphasised This is largely because of the crucial role that crypto-exchange platforms plays in every blockchain projects such as provision of liquidity and also serves as medium of safe purchase and exchange of cryptocurrency assets.
Several cryptocurrency exchange are in circulation today with many more to be introduced into the space however, there exist several challenges lingering in this industry which has served as medium of discouragement for crypto traders and as such, hindering the growth of the cryptocurrency industry as a whole.
The greatest of these problems as at today is lack of proper security of users' funds on most exchange platforms. This problem can be attributed to the fact that the big names we are all used to in this industry are centralized in their operations.
This has been the reason why hackers tend to target this big exchanges which most times results in loss of several millions of dollars whenever they are been hacked. There exist several other endemic problems in this space such as high transaction and withdrawal charges, delayed deposit and withdrawals, lack of good customer support system, complex user interface which discourages newbies from using the platform among others.
It's in lieu of all these problems that Xcrypt exchange emerged in a bid to provide a standard exchange platform suitable for trading for all cryptocurrency traders and enthusiasts.
Xcrypt Exchange Platform
This platform is an innovative, semi-decentralized hybrid exchange platform that provides real-time and excellent trading experience in conjunction with blockchain settlement.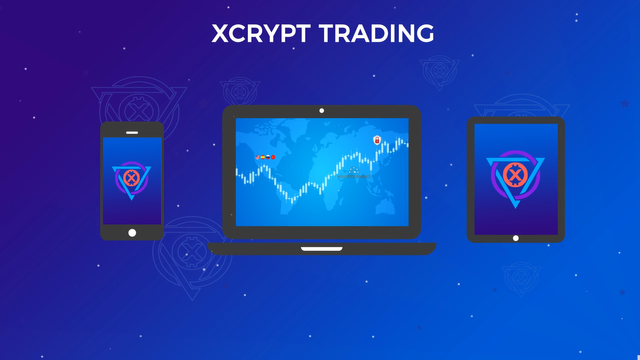 Developers of Xcrypt platform have carefully studied the existing crypto exchange platform with their lapses, hence coming up with a revolutionary solution which will bring a whole new trading experience to all crypto traders.
Listed below are some of the exclusive features of this exchange platform;
Custom built Bot trading
Multi-lingual support
Airdrop Ranking System
Erc 20 and Erc 721 technology support
FIAT withdrawal function
Cryptocurrencies Membership feature
Fast deposits and withdrawal
User friendly interface with mobile App to ease trading and
ZERO fees.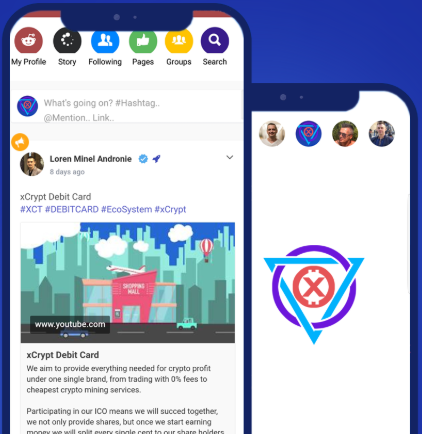 How Does Xcrypt Exchange Want to Tackle the Security Challenges Being Experienced on Other Exchange Platforms?
Just as we all know that security of users' information and funds is very paramount in all exchange platforms, therefore, Xcrypt has put into place several measures to ensure the utmost safety of their users funds as highlighted below;
CCSS standard
2fa verification for all users before withdrawals or change of account settings
Cold storage keeping of users funds with multi-signature technology
Encryption of all private keys offline and
Password encryption using Salted SHA-256.
Xcrypt will support carefully selected top 100 cryptocurrencies including several fiat currencies to ensure ease of trading for all its users.
Another exclusive feature of this platform is the several programmes and trading tools put in place to continuously train traders on how to trade effectively, isn't that awesome?
Xcrypt Token Details
Ticker: XCT
Token type: ERC-20 based utility token
Total Supply: 200,000,000
XCT token has several usecases which includes; Purchase of prime membership, Payment of exchange DEX system fees, of PRO membership for its social media and also reward of holders with airdrop ranking system.
Conclusion
With the advent of the revolutionary Xcrypt exchange platform, trading experience for all cryptocurrency traders is just about to move to the next level as a result of the experience and professionalism of the team behind this great platform. Not only will cryptocurrency traders find a perfect platform for trading activities but also, the cryptocurrency industry at large will experience tremendous changes.
For more information on this platform, please check the links below;
Website
Medium
Telegram
Facebook
Twitter
Bitcointalk ANN Thread
Instagram
Youtube
Github
Bitcointalk Username: dvmmayowa
Bitcointalk link: https://bitcointalk.org/index.php?action=profile;u=2505500