It has been a while since I have played my Splinterlands game. I was away from it because I kind of gave up on playing it since I can't really seem to win now. That's since when the free usable cards were changed.
Back then, using the old free cards, I was able to win some games and rack up some streaks because I was fairly familiar with the cards. I was familiar with what cards to use in such situations and when to use each card depending on the mana limit imposed in each battle.
Just in time with my getting back into the game, I saw this week's Share Your Battle Theme.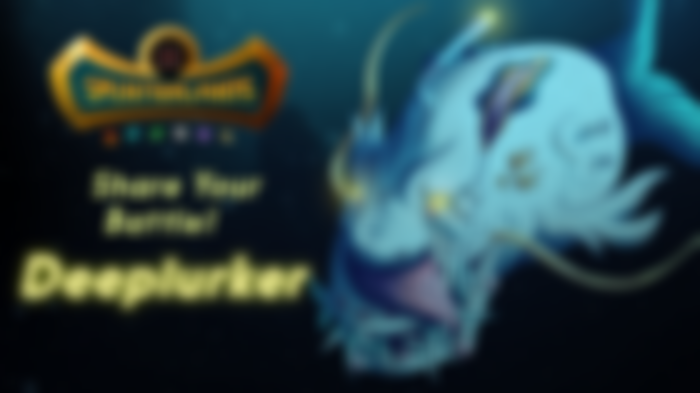 This week's battle theme is Deeplurker.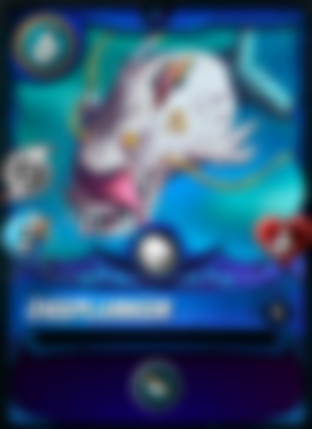 Edition: CHAOS LEGION
Rarity: COMMON
Element: WATER
Attack: MELEE
Abilities: Opportunity
I was interested in this week's theme because I, fortunately, own this card. I was able to pull this one from the Chaos Legion packs I bought during the presale event. Although I didn't get any cool and rare cards, this one is pretty useful when it comes to battles. I also love using water monsters because they give me many wins.
As you can see from the card, it uses 6 mana points so it is pretty costly to use. It is very much limited to battles with a medium-high mana limit. It has 6 life points so it seems a pretty sturdy monster. One selling point of this monster is that it is a savage attacker. It has 3 melee attack points and 2-speed points. That's already a good number considering that its life-points is fairly high.
Another good thing about it is it has an Opportunity ability. It is quite useful since this ability allows this beast to attack from any position and it will target the enemy with the lowest HP. Now that's surreal.
I was lucky enough to win on my first try using this monster so it will be my entry for this week's challenge.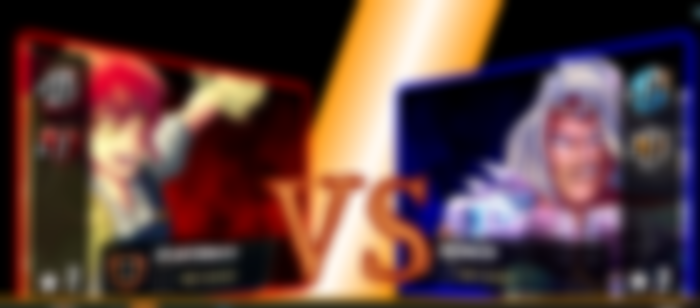 For this battle, I used the water summoner Kelya Frendul who gives additional armor and speed. He is beneficial to our Deeplurker because he can boost its already fair speed. With the additional speed, our Deeplurker can now hit faster.
The mana limit for the battle was 22. The limit is pretty low considering we need to use the Deeplurker with a 6 mana point and the summoner takes 4 mana points too. That only leaves us with 12 more mana points. With the remaining 12 points, I chose the following cards to join in on my lineup: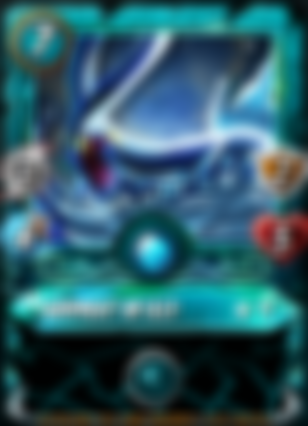 Serpent of Eld seems like a pretty good tank. 5 HP and 2 armor give this monster a tanky feel. The mana cost comes at a high 7. I sacrificed the mana for a good speed and really good melee attack points. It has a speed of 4 and an attack point of 3.
This card complements our Deeplurker well because they can both hit fast and hit so hard.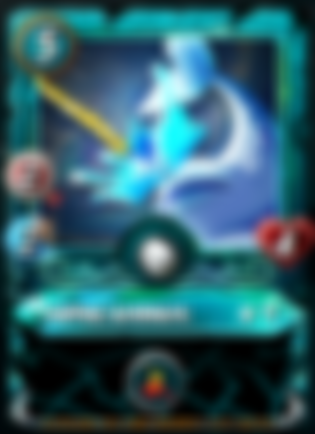 I spent the remaining mana on Sniping Narwhal. I thought that having a long-range attack monster will be needed in my lineup since Deeplurker and Serpent of Eld are both melee attackers.
This also complemented the deeplurker because this monster can also be a good backline. Teamed-up with the Deeplurker, we have a fierce backline and a healthy tank.
The lineup became this:
Summoner: Kelya Frendul
Tank (First position): Serpent of Eld
Mid Position: Deeplurker
Last Position: Sniping Narwhal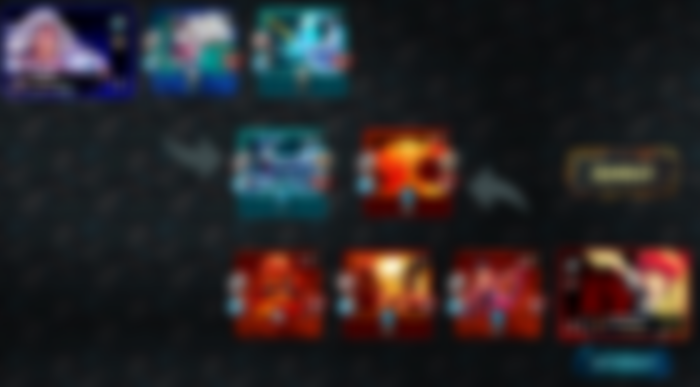 The battle began with our turn because of Kelya's speed buff. Our tank, Serpent of Eld was able to damage the opponent's tank. The enemy's ranged attacker was able to chip away 2 points from the Serpent of Eld leaving it with just 1 armor and still 5 HP.
The Sniping Narwhal attacked and missed but thankfully, Deeplurker came in and swept the enemy's sniper away.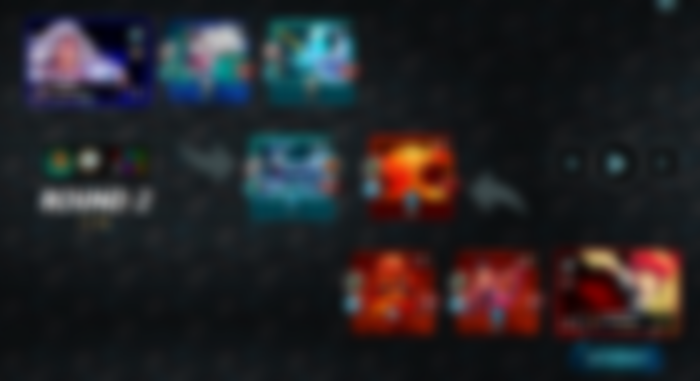 The battle commenced with three monsters on each side. With my monsters' speed superior to the enemies, the Serpent of Eld and the Sniping Narwhal launched an all-out attack against the opposite side's tank. The Deeplurker strategically attacked the backliner of the opposite team because it has the lowest HP, low and behold it's gone with just one single blow.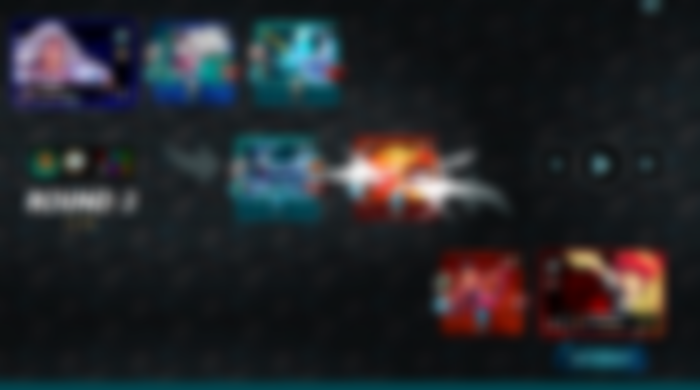 Round 3 started with the advantage on my side. It's a 3 versus 2 battle to the death. My monsters launched a barrage of attacks on the enemy's tank and they were able to destroy the first line of defense. The round ended with just one monster on the other side and my lineup is still intact.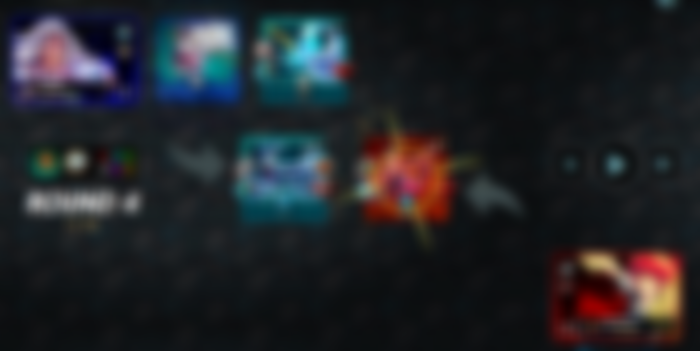 By this round, it is already clear who the victor of the battle is. All the monsters were able to focus their attacks on the enemy's remaining warrior, try as he may, he could never defend against the melee attacks from the serpent and the Deeplurker.
The battle ends in my favor and a pretty convincing win for the Deeplurker. It just displayed how well it can be utilized in the battle. A melee attacker from any position in the lineup with quite a sturdy lifespan, Deeplurker is truly a must-have, as long as the mana limit permits.
I also have the video version of the battle narrated above. Check the video for the real play by play recording:
I came in with a simple strategy for the game. Have a tank, a ranged attacker, and showcase Deeplurker. I feel so lucky that my strategy worked albeit risky. It's quite the risk to take only three monsters with a medium mana limit.
Overall, I liked how the Deeplurker performed, and I now appreciate the monster. I like it now because it has a pretty high HP and it's pretty opportunistic with its attack, get it get it? :)