A big thanks Quack McStack or as he goes by on twitter @QMcslacks if you don't know the name please go check him out he now has a PFP launched and its has been excite a success for him so I had to get him to tell us all about it .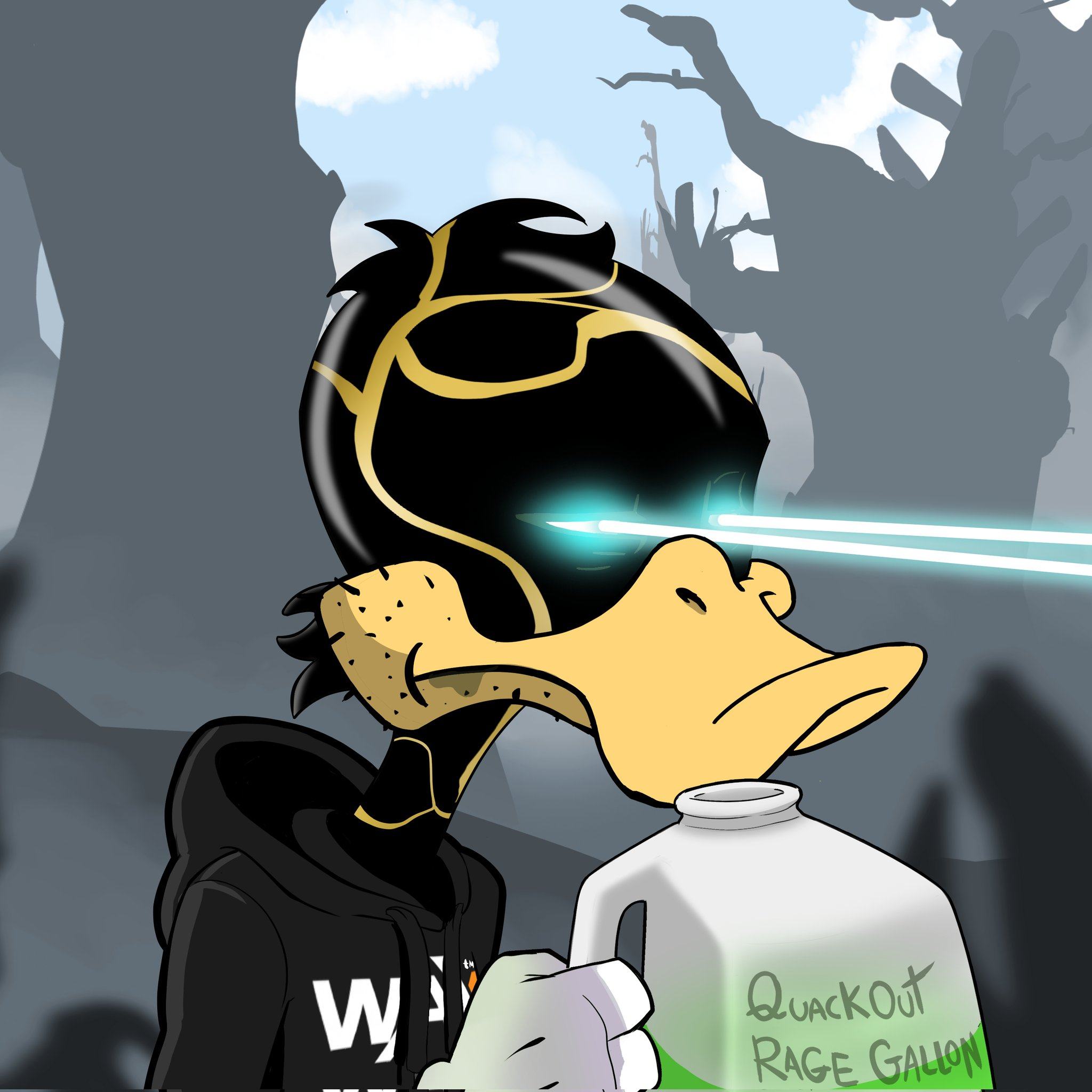 Hey now
Hey man
How's it going?
Good man and you how's the project going?
The project is going well. Ducking Fuzz is expanding in to the Quack Vault and soon we'll have the first Mythical Duck drop.
Oh wow so its going good . What is the duck vault?
The Quack Vault is a place where we have exclusive drops to the Ducking Fuzz PFP holders. 1 Feathered Nest Egg gets airdropped for every duck you hold. You can use those to blend to exclusive collabs, or blend to Golden Eggs for the 12 Mythical Ducks. Our first Collab drop was with Stoned Shawty - Quackin Vision.
Love the project name Ducking Fuzz when did it launch?
July 19th 2023, just about a month ago.
And has it sold out or is there many left?
It completely sold out the day of the drop . We had to pause the public drop due to WCW issues. After it went live again, it sold out within minutes.
Oh wow where did the idea for the project come from?
I came up with the idea of creating a Duck PFP project over a year ago. I wasn't satisfied with the current Duck PFPs available across several blockchains. I set out to create a high quality Duck PFP that I hope everyone enjoys as much as myself.
So this was in the works for a year there was 3333 mints so I am guessing a lot traits?
Yes that's correct, the total drop was 3,333 mint tokens. At this time 3093/3333 mint tokens have been redeemed. There's about 130 total traits combined, I believe that gives the generative ducks plenty of room for diversity.
Ah and where did the idea of the traits come from?
A lot of the traits were inspired by the WAX Fam, Like the Kumas hat, the Smil mask, Rancho De Lupe cowboy hat. The Pepe Hat hat was derived from my fren and OG @twerkyclub, Mimic and Pixiel visors from @pixygon, No Karen was from @FunnyNFTGuy. Wac Donalds and Taco Hell were inspired from my younger years when I worked a day shift at Mc Donalds and a night shift at Taco Bell. All the other traits are things I thought would be fun to add. Lembas added his own flair in there as well. With the lil succubi shirt, succuduck horns and red devil body.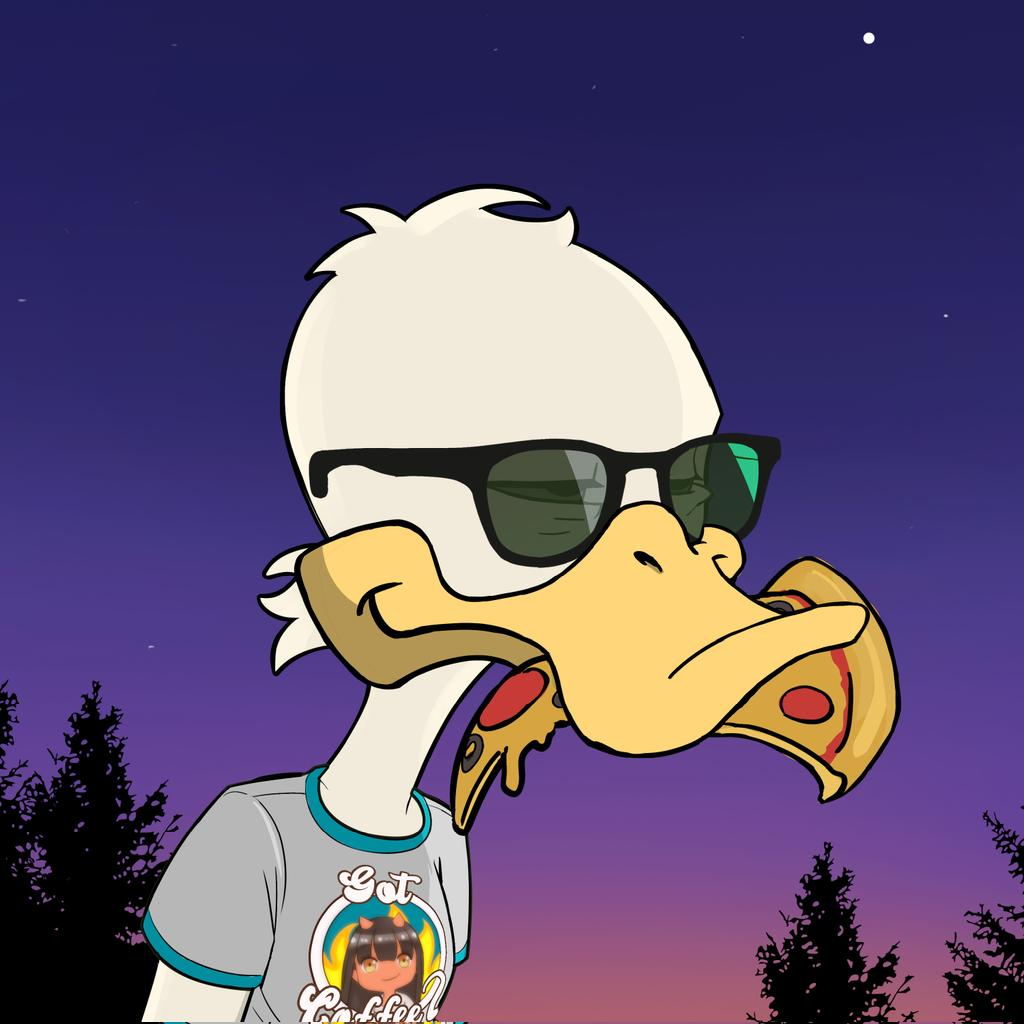 That's cool so much inspiration was from WAX community . Was everything hand drawn?
I would say maybe 30%, some inspirations were taken from pop culture. Like Count Duckula. Everything was hand drawn by Lembas with an exception to the mint token. The mint token, Lembas did the egg art, Smil did the duckling art.
Of course Smil and you have worked on other stuff together?
Of course, Heroes of Midgard Seasons 1 & 2.
Was it weird to work with a new artist?
Not quite, I've spent the majority of Heroes of Midgard S1 scheduling collabs for SMIL and working with these artists on the collabs. I kind of know what to expect now. Every Artist is different, I've learned to adjust to their schedule and needs. I believe that creates a better overall finished product.
Is there rarities in Ducking Fuzz?
Of course, the rarities are live on NFT Hive. The minting process makes it interesting since they don't exist on the blockchain until redeemed. The rarities update dynamically when a new duck gets redeemed and minted on the blockchain.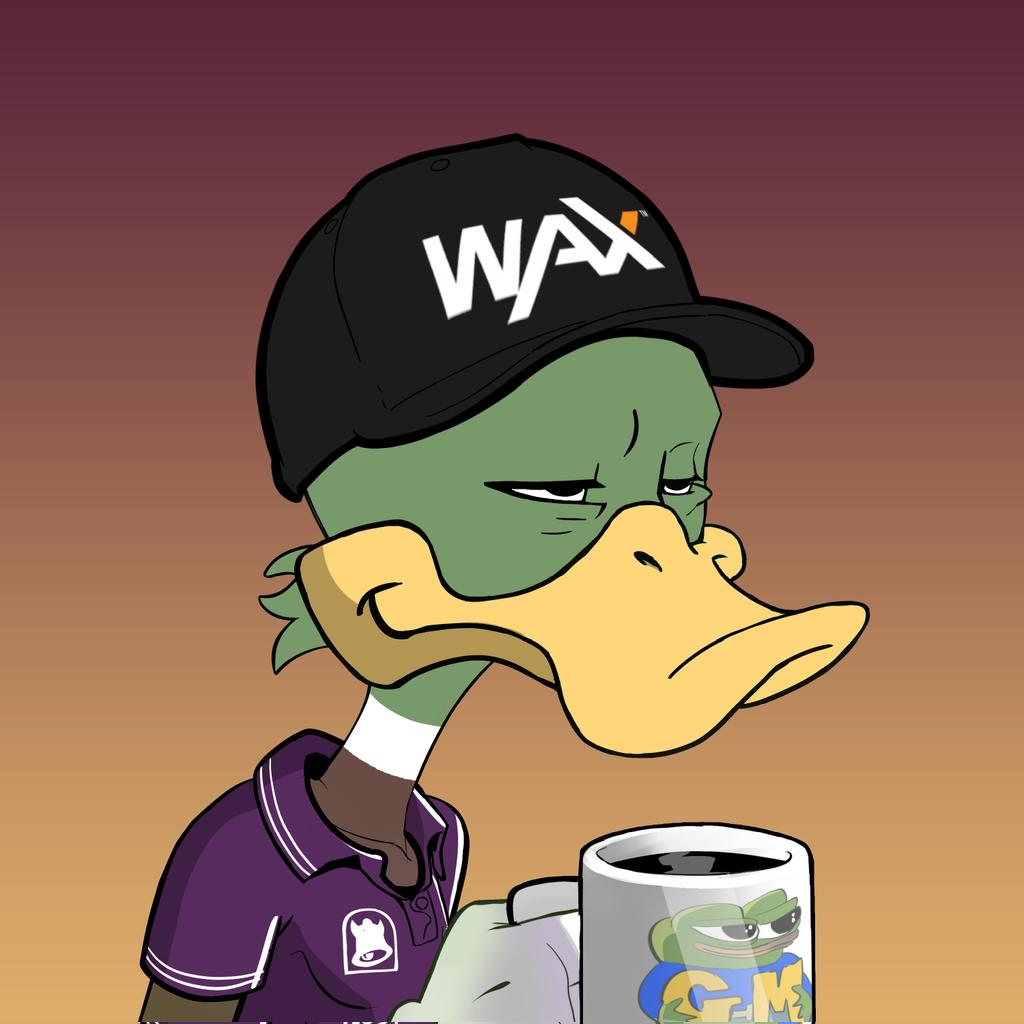 How come you went NFTHive PFP tool?
I believe the rankings are somewhat accurate mathematically. Although I don't think any ranking system takes in to account rarity on complete sets. Such as a full Wac Donalds outfit or Lupe Hat, Ranchero shirt and Chummy reigns.
Ah I get you . Was there any programs involved in the making?
I believe Lembas only uses Adobe Photshop.
I presume you have a few favorites?
Some of my favorites are the ones with minimal traits, they may not be the most rare but I like them. It took over a year to create them. It's hard to pick 1 favorite, I truly enjoy all the ducks.
Will there be another PFP in Ducking Fuzz?
My current focus is working with the Duck Team to correct the layers on this drop first. Phase 2 is in the works is all I can say right now.
Can you tell us anything about phase 2?
Phase 2 is about rewarding the duck holders and leaving some room for new Waxians/WaxFAM to onboard to the Ducking Fuzz project. Details are far from finalized at the moment. The first Mythical Duck is dropping soon.
Can we have a look?
Crackers Exclusive: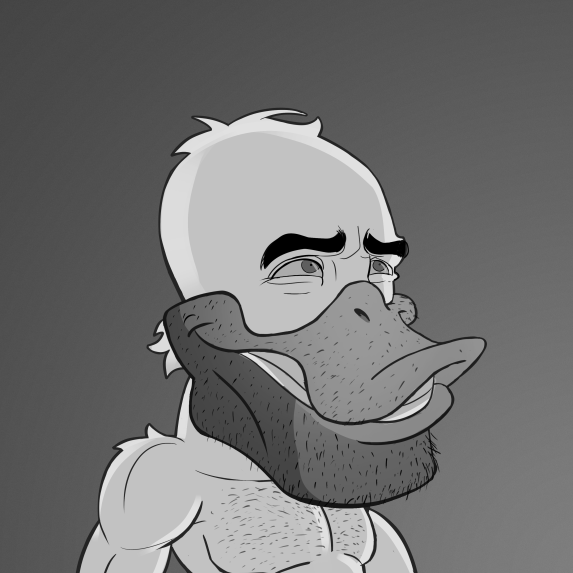 Ha ha ha love it and thank you . You had one collab is there more coming?
Of course, I have a few already lined up.
Can you name drop?
I'll drop one. B.read.ly
Oh nice when will that be out
TBA
Of course . Is there duckling eggs on the secondary market?
https://nfthive.io/collection/duckingfuzzz
Yes, there are some mint tokens available on secondary. I even have a couple for you to giveaway.
Oh thank you . Are you working on any other projects at the mo?
No, not at this time
Where the best place to keep up with news about Ducking Fuzz?
Twitter and discord both can be found on the link tree https://linktr.ee/duckingfuzz
Where can we find the drops?
No current drops are listed at this time, everything can be found on your favorite secondary markets at this time under collection duckingfuzzz
What one would that be? lol
https://neftyblocks.com/collection/duckingfuzzz
https://wax.atomichub.io/explorer/collection/wax-mainnet/duckingfuzzz
https://nfthive.io/collection/duckingfuzzz
Do you have any advice for someone creating a PFP?
Yes, make sure you're passionate about your project, get ready for criticism and get a good team together before launch. A good team like Stuck, Lembas, Power Pole, Neffers and Virtunic make all the difference in the world.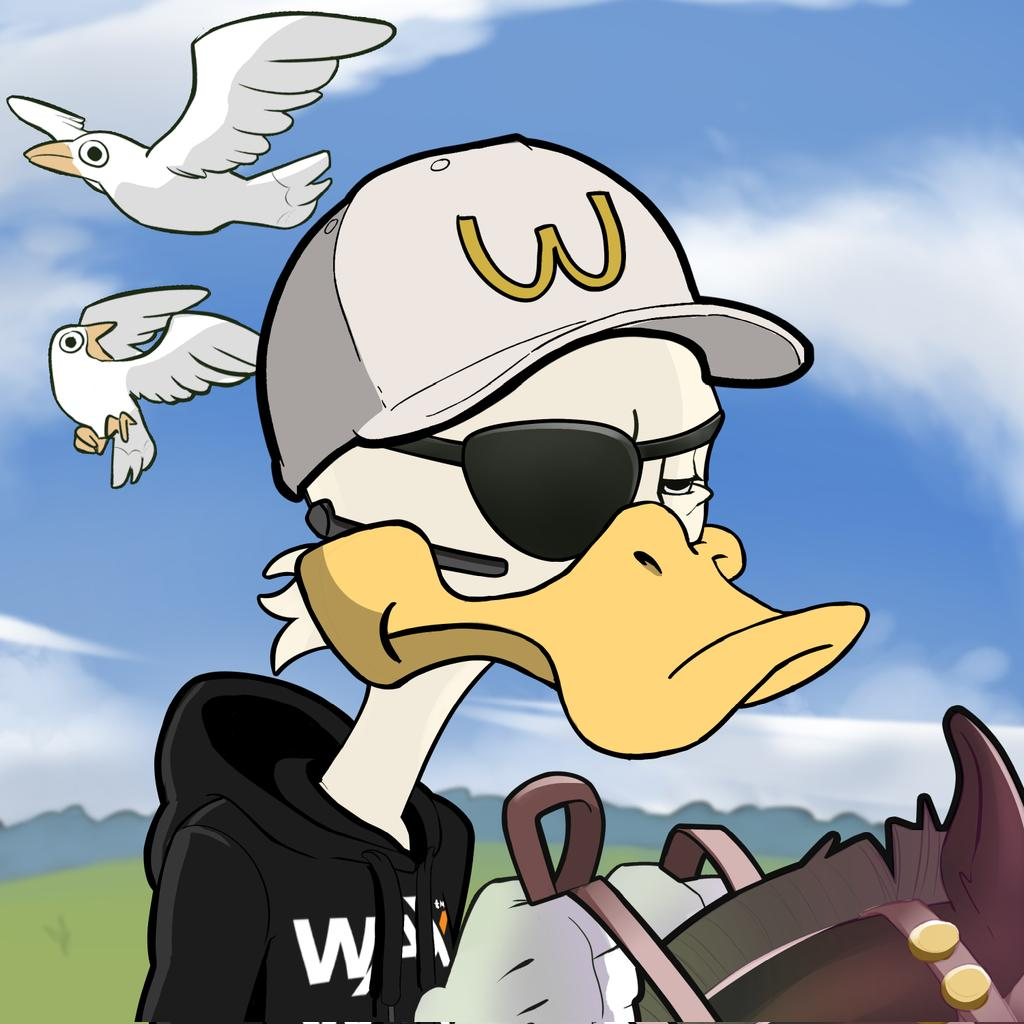 Of course what has been the hardest part of doing this PFP for you?
Defeating bots and multiaccounting has been rough. Making sure everything is perfect has been challenging as well. Mess up's will happen, own up to it and make a plan to correct the problems.
Anything else bro you want to add?
We have a chance to make WAX as great as we want it to be. Who knew we'd have these PFP tools available 2 years ago. A lot of these are developed by small development teams like Stuckatsixpm, NFT hive and chain champs. Help build the Blockchain you want to be on. Stay Ducking Awesome WaxFam.
Totally agree man they are the ones leading the way. Thanks to stacks I have two mint tokens to giveaway but also we forgot to cover the rights to the image on the NFT is owned by the owner . Also there is a few on the secondary starting from as little 11 WAX mint tokens can be transferred to mint.sixpm with no memo to redeem.