1. Kraken pays a $30 million fine and shuts down crypto staking in the US
📰 Kraken will end its crypto staking program in the US and pay $30 million in penalties as part of a settlement with the Securities and Exchange Commission.
📰 The regulator charged the company with selling unregistered securities through its "crypto asset staking-as-a-service program."
https://www.theverge.com/2023/2/9/23593183/kraken-staking-sec-settlement-penalties-crypto-interest
---
2. SEC commissioner rebukes own agency over recent action against Kraken
📰 SEC Commissioner Hester Peirce has publicly rebuked her own agency over the shutdown of crypto exchange Kraken's crypto staking program in the United States. 
📰 The commissioner blasted her agency in a Feb. 9 statement titled "Kraken Down," arguing that regulation by enforcement "is not an efficient or fair way of regulating" an emerging industry.
📰 She wrote: "Today, the SEC shut down Kraken's staking program and counted it as a win for investors. I disagree and therefore dissent." Peirce's statement also slammed the regulator for shutting down a "program that has served people well." 
https://cointelegraph.com/news/kraken-down-sec-commissioner-rebukes-own-agency-over-recent-action
---
3. Coinbase will 'happily defend' staking in US courts, says CEO
📰 Crypto exchange Coinbase's executives are standing up for its crypto staking services, claiming it cannot be classified as a security, and threatening to bring the matter to the courts in the United States.
📰 Coinbase CEO Brian Armstrong posted on Twitter that the company will "defend this in court if needed."
📰 Coinbase's chief legal officer, Paul Grewal, weighed in on the issue in a blog post, claiming that "staking is not a security under the US Securities Act, nor under the Howey test." He also noted: "Trying to superimpose securities law onto a process like staking doesn't help consumers at all and instead imposes unnecessarily aggressive mandates that will prevent US consumers from accessing basic crypto services and push users to offshore, unregulated platforms."
https://cointelegraph.com/news/coinbase-will-happily-defend-staking-in-u-s-courts-says-ceo
---
4. Brazil's oldest bank allows residents to pay their taxes using crypto
📰 A major Brazilian bank is offering a new and convenient option for taxpayers to settle their dues using cryptocurrencies.
📰 According to a statement published by Brazilian bank Banco do Brasil on Feb. 11, it is now "possible" for Brazilian taxpayers to pay their tax bill with crypto in a joint initiative with Brazilian-based crypto firm Bitfy.
📰 It noted that besides the convenience it brings to customers, it could "expand" the use and access to the digital asset ecosystem with "national coverage" while having the comfort of a reputable bank providing consumer protection.
https://cointelegraph.com/news/brazil-s-oldest-bank-allows-residents-to-pay-off-tax-bill-with-crypto
---
5. Ethereum's Vitalik Buterin Donates $150,000 in ETH to Victims in Turkey and Syria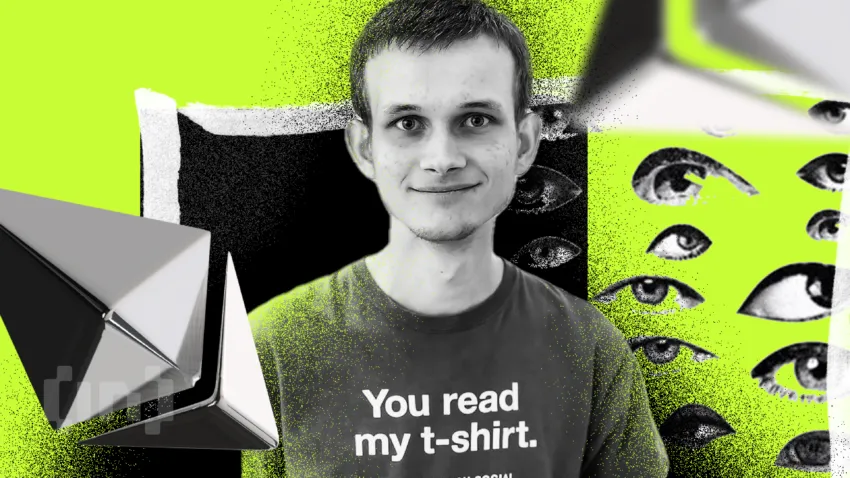 📰 Vitalik Buterin, co-founder of Ethereum, has made a significant donation of 99 ETH to Ahbap Earthquake Support to aid with the recent disaster in Turkey and Syria.
📰 The transfer of ETH was confirmed by transaction data and the recipient wallet holds about 393 ETH ($600,000) with a combined value of more than $1.55 million.
📰 Buterin's donation is a testament to the growing trend of using cryptocurrencies for charitable giving, which is expected to continue.
https://beincrypto.com/vitalik-buterin-eth-donation-turkey-syria/
---
About Making Cents
Making Cents #CENT $CENT is the leading social, marketing and education platform built on the VITE network. Get weekly news highlights in the cryptocurrency space by following us on our socials!
Website: https://www.makingcents.xyz
Twitter: https://twitter.com/BeMakingCents
Telegram: https://t.me/bemakingcents
Discord: https://discord.gg/makingcents
Publish0x: https://www.publish0x.com/@MakingCents
Wortheum: https://wortheum.news/@makingcents/