Hello HODLers!
Have you already taken a look at the list of the Top 30 Outstanding Web3.0 Projects published by the the Official HC - Capital Twitter profile?
I'm so excited to see that Torum has been included among the best Web3.0 projects!
This is the Tweet from HC Capital: 
Torum is a #SocialFi ecosystem designed to connect crypto enthusiasts through a one-stop social media platform, but Torum is not just a social network, let's dive into it!
Torum – The #SocialFi ecosystem for crypto enthusiasts that rewards you!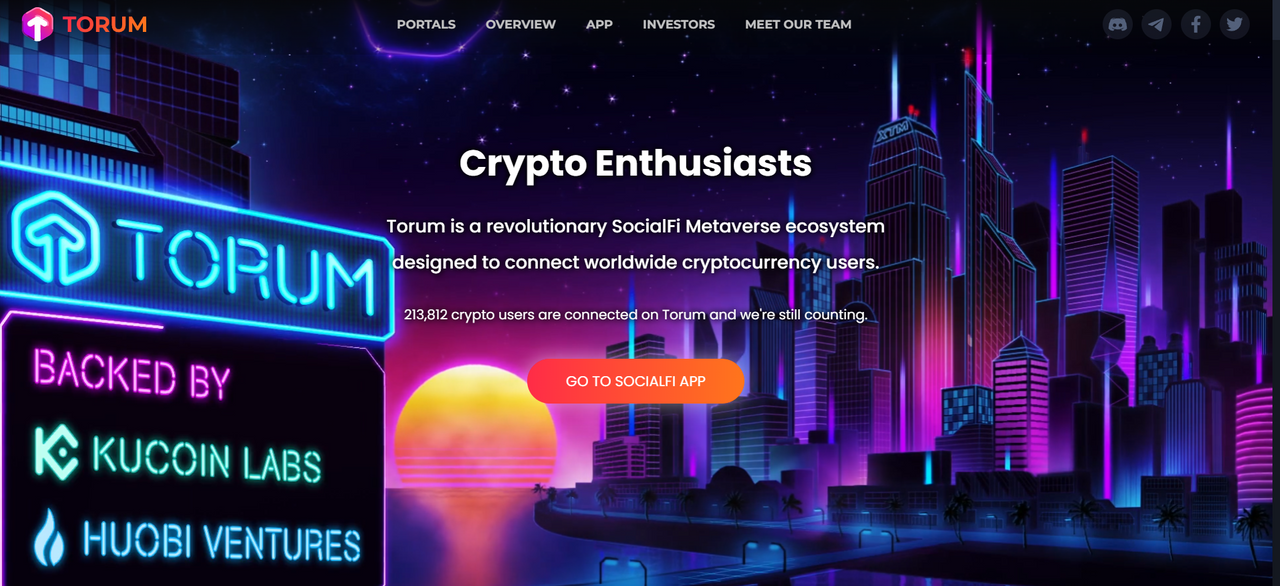 Torum is the world's largest SocialFi ecosystem (Social Network + NFT + DeFi + Metaverse) that is specially designed to connect cryptocurrency users.
The Web3.0 ecosystem is built on a social media platform, integrated with a yield farming platform for DeFi investors, an NFT marketplace for crypto artists and Avatar NFT for Metaverse enthusiasts.
XTM is the multichain utility token (Ethereum + Binance Smart Chain + HECO Chain + Polygon) of Torum ecosystem and it's now listed on Kucoin, Huobi, Uniswap and Pancakeswap.
Here you can find the Whitepaper: https://whitepaper.s3.us-east-2.amazonaws.com/torum-whitepaper-V4.0-EN.pdf
✅#SocialFi Metaverse Pioneer;
✅Backed by Huobi Ventures & Kucoin Labs;
✅Big community of more than 200,000 users;
✅Earn XTM everyday claiming Missions in the Social Network;
✅Sign up with my referral link and complete the verification to earn 7,5 XTM airdrop: https://www.torum.com/?referral_code=makeitreal