Good morning HODLers!
Today I would like to analyze with you the topic of Web 3.0 and the change of the Internet following the transition from Web 2.0 to Web 3.0.
What is Web 3.0?
The Web3 is a decentralized network, thanks to the use of the blockchain, which makes the Internet more open and democratic, free from censorship, built on blockchain and decentralized protocols, more inclusive, competitive, more independent from Big tech and able to allow everyone to reclaim data and monetize anything on the Internet.
The idea is that if Web 1.0 was a site with non-editable content by the user, and web 2.0 led to user-generated content, now with 3.0 the goal is to give users the very control of services and infrastructure at the base.
To study the relationship between Web3 and the Internet, let's start with this graphic by BSC Daily: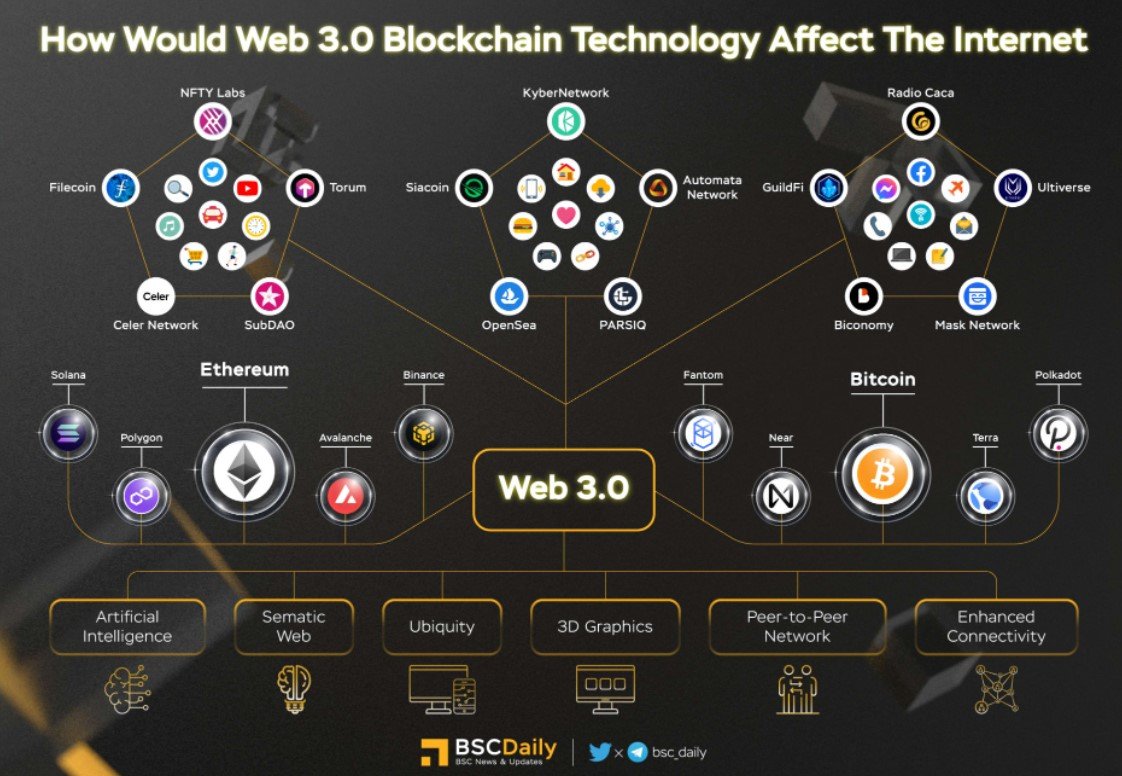 (source: https://twitter.com/bsc_daily/status/1518970809318088705/photo/1)
Web 3.0 is decentralized, private and secure, allowing users not only to read and write content, but also to own part of the digital world, their own piece of the web. Power to the people!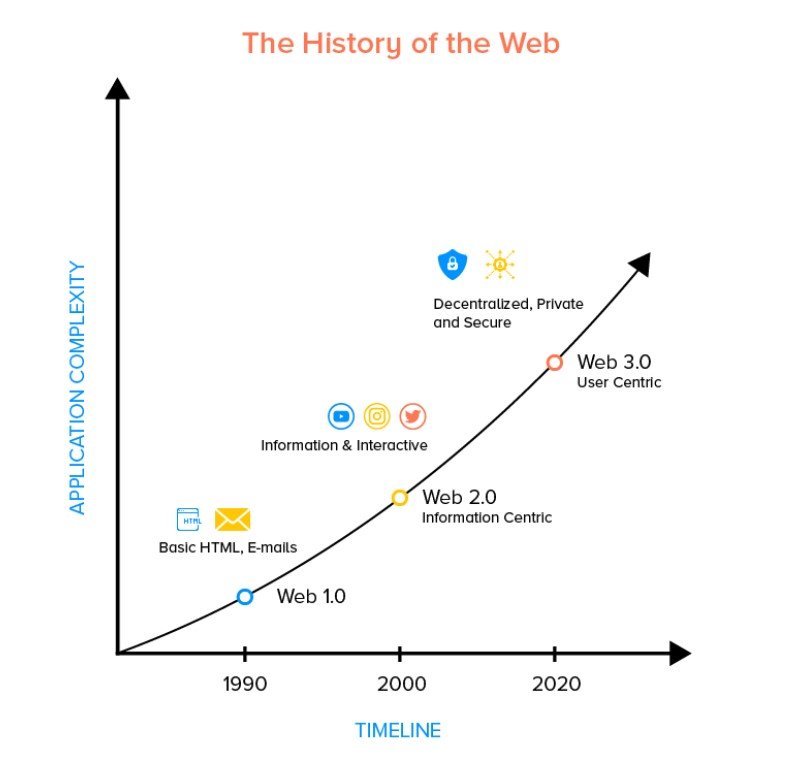 (source: https://twitter.com/bsc_daily/status/1518970816049913856)
Web 3.0 improves the Internet as we know it today with some other additional features. Web 3.0 is:
- Anti-monopoly and pro-privacy
- Safe and verifiable
- Users are the owners of their data
- Self-governing
- Distributed and interoperable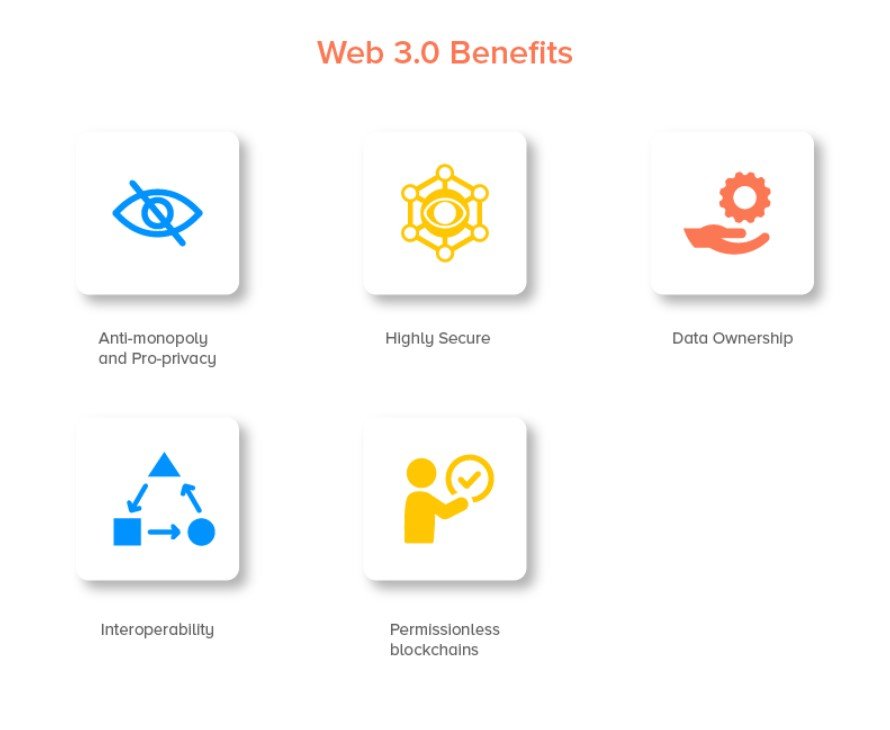 (source: https://twitter.com/bsc_daily/status/1518970820210614273)
From Web 2.0 Apps to Web 3.0 Dapps (Decentralized Applications), business models are changing and many new start-ups are born: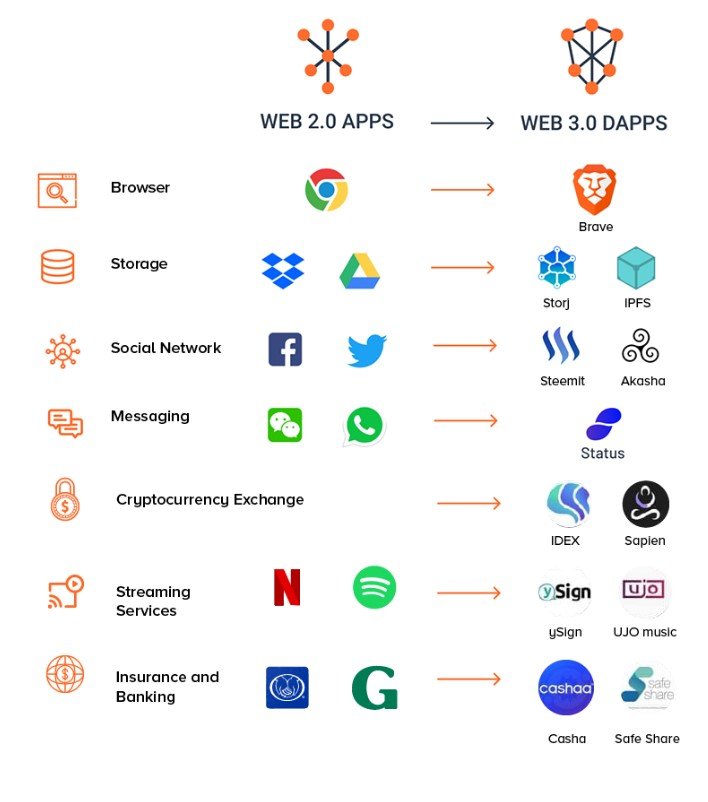 (source: https://twitter.com/bsc_daily/status/1518970825910726656)
Web 3.0: how are social networks changing?
Web 3.0 completely changes the relationship between the social platform and content creators, allowing users to be the owners of their own content and consequently to monetize from the creation of their own content, blockchain makes it possible!
- No centralized authority acquiring data and using it
- It allows users to monetize from content creation
- Protects user privacy
- It becomes impossible for a scammer to pretend to be another user (no identity theft).
Torum – The #SocialFi ecosystem for crypto enthusiasts that rewards you!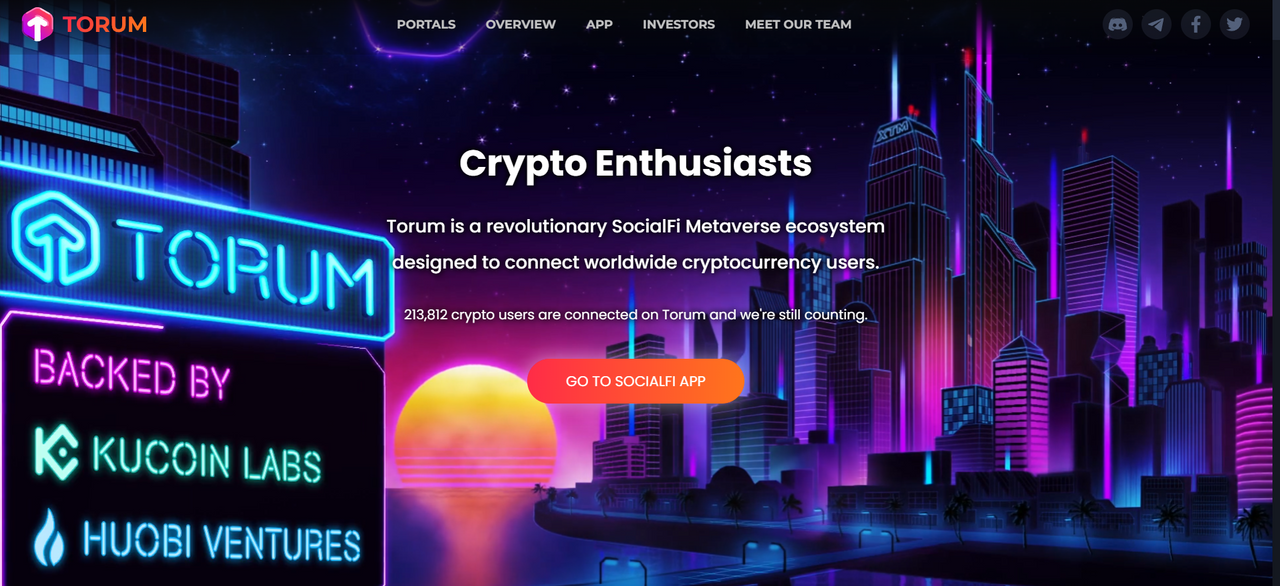 Torum is the world's largest SocialFi ecosystem (Social Network + NFT + DeFi + Metaverse) that is specially designed to connect cryptocurrency users.
The Web3.0 ecosystem is built on a social media platform, integrated with a yield farming platform for DeFi investors (Torum Finance), an NFT marketplace for crypto artists and Avatar NFT for Metaverse enthusiasts.
XTM is the multichain utility token (Ethereum + Binance Smart Chain + HECO Chain + Polygon) of Torum ecosystem and it's now listed on Kucoin, Huobi, Uniswap and Pancakeswap.
Here you can find the Whitepaper: https://whitepaper.s3.us-east-2.amazonaws.com/torum-whitepaper-V4.0-EN.pdf
✅#SocialFi Metaverse Pioneer;
✅Backed by Huobi Ventures & Kucoin Labs;
✅Big community of more than 200,000 users;
✅Earn XTM everyday claiming Missions in the Social Network;
✅Sign up with my referral link and complete the verification to earn 7,5 XTM airdrop: https://www.torum.com/?referral_code=makeitreal