Good day HODLers!
Intro: from Social Networks to SocialFi:
The current business model of social media landscape is inherently extractive. Most major platforms take their users' data and sell it to serve them increasingly intrusive advertising. However, with the building of Web 3.0 and the metaverse, we collectively witnessed the explosive growth of DeFi and NFTs making headlines internationally, providing the possibility for a new business model for many industries like Social Networks. With that said, what more will the future of DeFi hold? This is where SocialFi comes in.
What is SocialFi?
SocialFi, short for social finance, refers to the combination of social networking and blockchain finance. The SocialFi space lets users earn income from content creation, participation in DAO governance, NFT minting, communicating with other users, watching entertainment and gaming. Unlike the Web 2.0 social networks that we're familiar with, SocialFi projects provide higher levels of privacy and security for users' personal data, fairly distribute advertising revenues and offer a more valuable user experience.
Source: https://www.binance.com/en/blog/nft/why-are-social-media-platforms-expanding-into-socialfi-and-nfts-421499824684903417
Introduction to Torum – SocialFi Metaverse Pioneer of the Crypto Space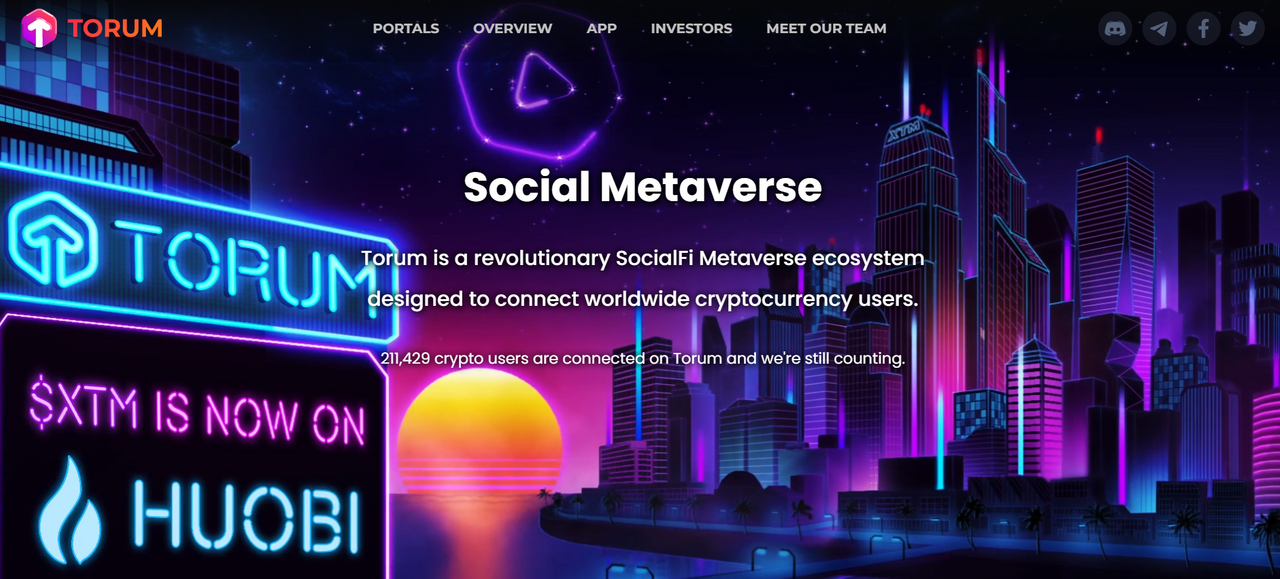 Torum is the world's largest SocialFi (Social + NFT + DeFi + Metaverse) ecosystem that is specially designed for cryptocurrency users and projects.
The Web3.0 ecosystem is built on a social media platform, coupled with a yield farming platform for DeFi players, an NFT marketplace for crypto artists and Avatar NFT for Metaverse enthusiasts.
XTM is the multichain (Ethereum + Binance Smart Chain + HECO Chain) utility token of Torum ecosystem and it's now listed on Kucoin, Huobi, Uniswap and Pancakeswap.
Read Torum Whitepaper to discover XTM token utilities and the potential of the ecosystem (Crypto-social platform + DeFi platform + NFT marketplace + Metaverse + Airdrop section + Smartphone App + News & Data aggregator): https://whitepaper.s3.us-east-2.amazonaws.com/torum-whitepaper-V4.0-EN.pdf
✅#SocialFi Metaverse Pioneer
✅Backed by Huobi & Kucoin
✅Big community of 200,000 users
✅Get rewarded daily in XTM for your social engagement
✅Sign up with my referral link and complete identity verification to earn 7,5 XTM airdrop: https://www.torum.com/?referral_code=makeitreal
Latest News about Torum for my followers: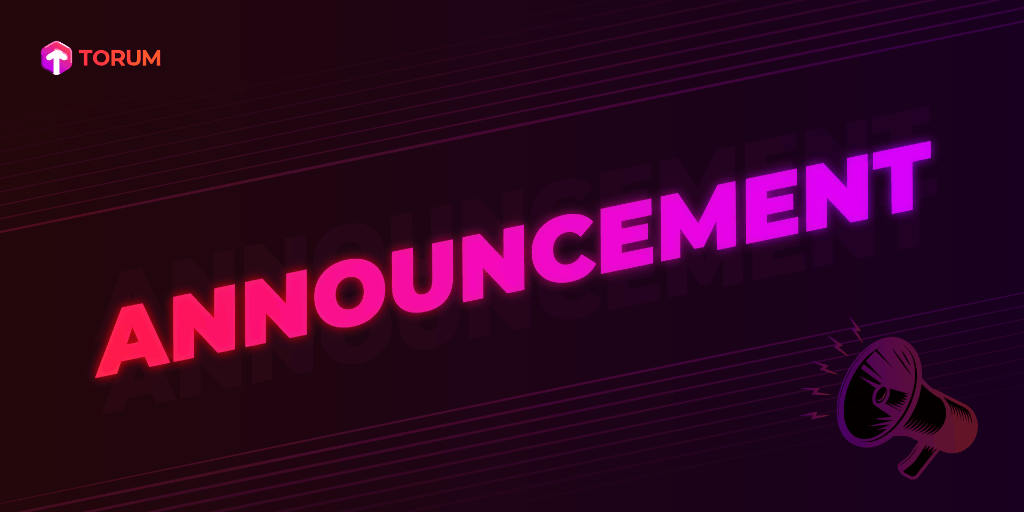 To provide the community with better support, Torum has created a new support page on the platform with all the information you need for support!
The page is now live and available at the "down arrow emoji" button on the top right corner on Torum.
A new "Platform Update" is now implemented to provide real time updates on platform bugs, so that everyone can stay updated to it.
If you face any issue, feel free to look through the support page!
For more info: https://medium.com/torum-official/introducing-the-new-torum-support-system-6488078f163c