Hello HODLers!
Today will be an important day for Bitcoin and the crypto industry because the latest bill presented by Senators Lummis and Gillibrand will be voted in the US, which could be a success for the crypto industry.

Why a success? Because Senators Cynthia Lummis and Kirsten Gillibrand presented a bill on June 7 that proposes to classify the vast majority of digital assets as commodities, passing the responsibilities in this regard from the Securities and Exchanges Commission (SEC) to the Commodity Futures Trading Commission (CFTC).
Cynthia Lummis and Kirsten Gillibrand announced their introduction of the bill in a Medium post. The full text is available here:
What impact will the regulation have on the crypto sector in your opinion? Is it possible that what happened to the Luna blockchain could make the regulation excessively strict? In any case, what will be decided in America will, as usual, have a huge impact on the rest of the world and the US will be the forerunners of Bitcoin and crypto regulation.
Keep Calm & Make_It_Real
It's bear market... This means it's time to Earn Free Crypto!
1. The best #MoveToEarn Earning Opportunity: Earning while walking with your smartphone and without investing is possible with Sweatcoin!


Sweatcoin is a MoveToEarn app for Android and IOS that rewards users for walking! Swaetcoin already has its own active marketplace, millions of active users and from summer 2022 will become a crypto! This means that all the tokens that we accumulate now, will become crypto this summer, and in particular they will become SWEAT, the token of the Sweatcoin ecosystem.
✅ Link to download the app: https://sweatco.in/i/angelo95
2. Torum – The #SocialFi ecosystem for crypto enthusiasts that rewards you!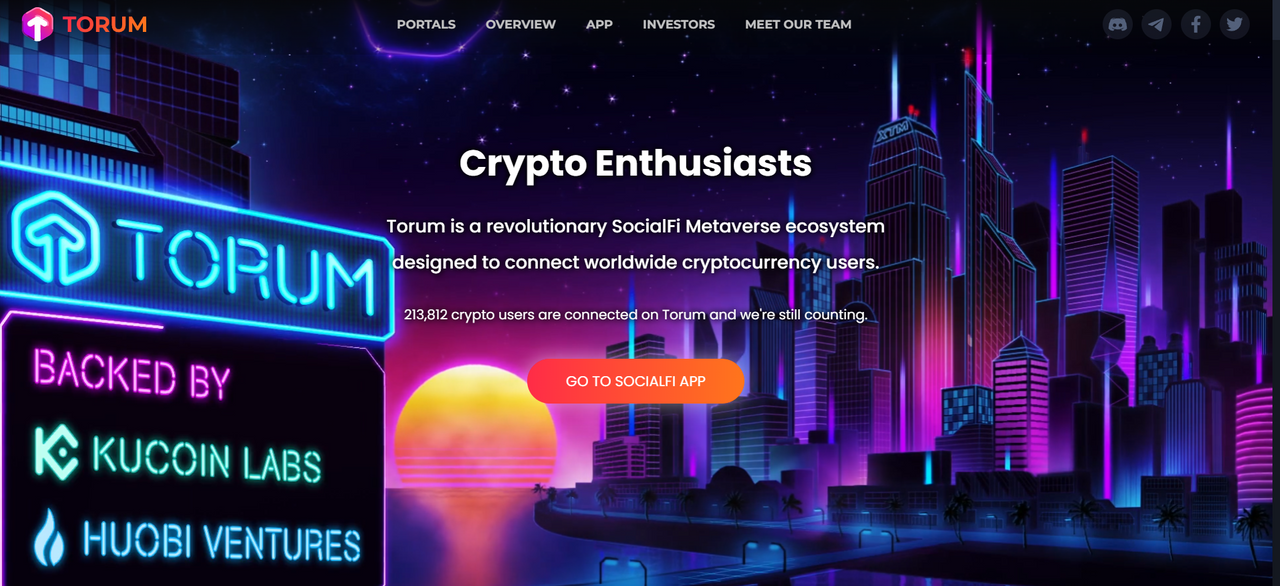 Torum is the world's largest SocialFi ecosystem (Social Network + NFT + DeFi + Metaverse) that is specially designed to connect cryptocurrency users.
The Web3.0 ecosystem is built on a social media platform, integrated with a yield farming platform for DeFi investors (Torum Finance), an NFT marketplace for crypto artists and Avatar NFT for Metaverse enthusiasts.
XTM is the multichain utility token (Ethereum + Binance Smart Chain + HECO Chain + Polygon) of Torum ecosystem and it's now listed on Kucoin, Huobi, Uniswap and Pancakeswap.
Here you can find the Whitepaper: https://whitepaper.s3.us-east-2.amazonaws.com/torum-whitepaper-V4.0-EN.pdf
✅#SocialFi Metaverse Pioneer;
✅Backed by Huobi Ventures & Kucoin Labs;
✅Big community of more than 200,000 users;
✅Earn XTM everyday claiming Missions in the Social Network;
✅Sign up with my referral link and complete the verification to earn 7,5 XTM airdrop: https://www.torum.com/?referral_code=makeitreal
3. #OpinionToEarn on LunarCrush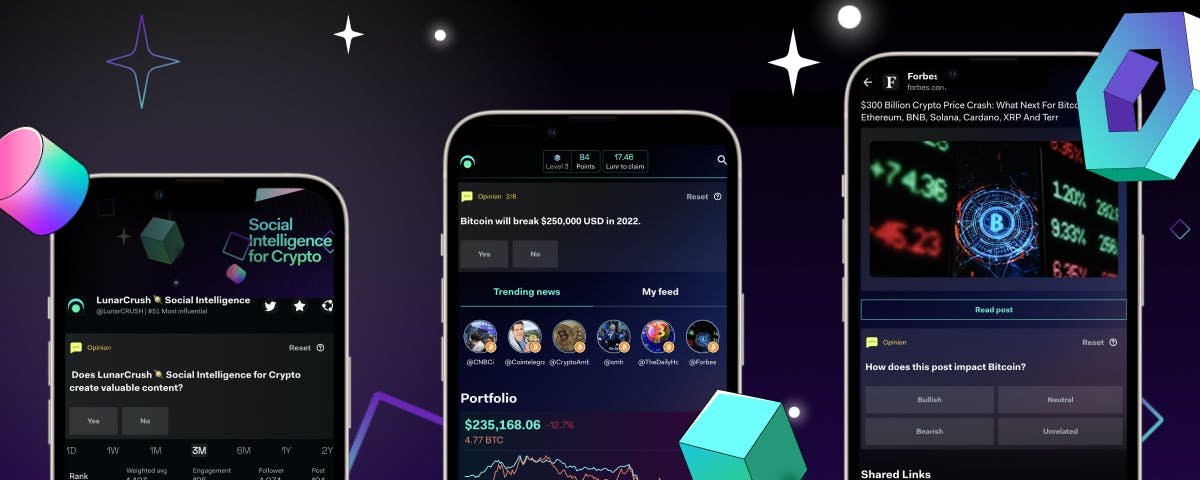 Lunar Crush is a social intelligence platform for crypto investors that allows users to earn LUNR (the native token of the ecosystem) sharing your opinion about crypto social posts.
Users earn LUNR daily based upon the number of points earned each day. Points can be earned providing opinions, holding Lunr, inviting friends and in many other ways. Points are calculated at the end of each day and distributed as Lunr, which can be claimed into your wallet.
As a user completes their profile on LunarCrush, they achieve a higher Profile Strength. There are five tiers of strength, each with their own limits in terms of how many Lunr a user can receive each day. Based on Profile Strength and user's activity on Lunar Crush, users can earn different amount on Lunr each day.
Additionally, 50,000 Lunr will be distributed every 7 days in a weekly rewards drop to all users who remain in Level 2 or Level 3 all week as well as those with the highest points in those levels.
I share with you my referral link so you can start earning on Lunar Crush now! If this article was useful, please use my link to sign up on Lunar Crush: https://lnr.app/s/MpPvPp