Hello HODLers!
We are in the toughest phase for the crypto market since the famous Corona-dump, the day Bitcoin plummeted to $ 3,500 when the WHO global pandemic was announced.
From that moment Bitcoin multiplied its value by X20, and then returned to around $ 30,000 during this period.
Inflation, recession, war, the rise in rates and the failure of one of the top 5 projects in the crypto world (LUNA) have caused significant drops in the sector.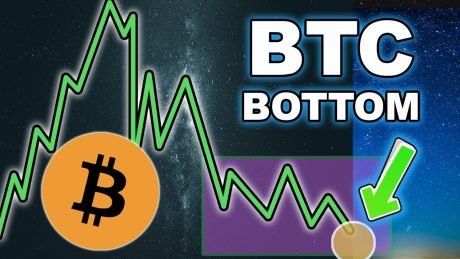 It is now easy to get discouraged in these times, given that those who entered the sector in 2022 or at the end of 2021 will have lost money and confidence. The fear and greed index speaks for itself: it is at 12 now and yesterday it had touched the all-time low of 8.
Also on TV I have seen reports on the "Bitcoin crash" and it could be an important sign of "bottom". As usual in Italy there is no education, we talk about Bitcoin only when it goes up and when it goes down, without properly informing about the potential of this technology and this is a shame, because this hostile approach towards innovation is not good for our country. .
Returning for a moment to the theme of the Moon, the collapse of UST and Luna is one of the most important failures in the crypto world but also in other cases it seemed "all over":
• MtGox hack in 2011
• MtGox bankruptcy in 2014
• The DAO hack in 2016
• The burst of the ICO bubble in 2018
And many other cases ...
Bitcoin is -65% off the ATH. This means that many people who have recently entered are negative. If you are positive in terms of dollars, the result is excellent. If you are positive in terms of btc even if not dollars, the result is not bad. If we are negative in both terms, however, we need to ask ourselves a few questions.
To get a quick judgment we can take the value of our wallet at the peak of November, divide it by three. If we are above we have outperformed, if we are below we have underperformed.
Anyway, bearish moments like this have always been in the crypto sector, anyone who has been here for a while knows that these dips are negligible compared to long-term gains. Moreover, bear markets have always been an opportunity to accumulate crypto at a good price while waiting for the next bull market, the whales know it well ...
I remind you that these are my personal considerations, they are absolutely not financial advice!
How to Earn Free Crypto:
1. The best MoveToEarn Earning Opportunity: Earning while walking with your smartphone and without investing is possible with Sweatcoin!


Sweatcoin is a MoveToEarn app for Android and IOS that rewards users for walking! Swaetcoin already has its own active marketplace, millions of active users and from summer 2022 will become a crypto! This means that all the tokens that we accumulate now, will become crypto this summer, and in particular they will become SWEAT, the token of the Sweatcoin ecosystem.
✅ Link to download the app: https://sweatco.in/i/angelo95
2. Torum – The #SocialFi ecosystem for crypto enthusiasts that rewards you!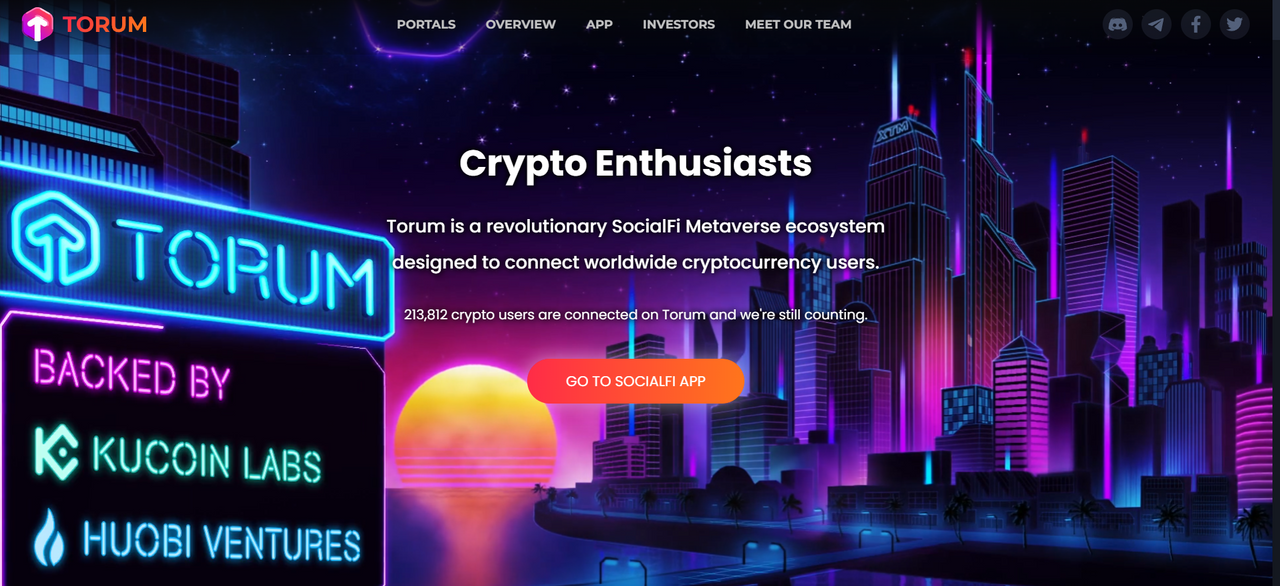 Torum is the world's largest SocialFi ecosystem (Social Network + NFT + DeFi + Metaverse) that is specially designed to connect cryptocurrency users.
The Web3.0 ecosystem is built on a social media platform, integrated with a yield farming platform for DeFi investors (Torum Finance), an NFT marketplace for crypto artists and Avatar NFT for Metaverse enthusiasts.
XTM is the multichain utility token (Ethereum + Binance Smart Chain + HECO Chain + Polygon) of Torum ecosystem and it's now listed on Kucoin, Huobi, Uniswap and Pancakeswap.
Here you can find the Whitepaper: https://whitepaper.s3.us-east-2.amazonaws.com/torum-whitepaper-V4.0-EN.pdf
✅#SocialFi Metaverse Pioneer;
✅Backed by Huobi Ventures & Kucoin Labs;
✅Big community of more than 200,000 users;
✅Earn XTM everyday claiming Missions in the Social Network;
✅Sign up with my referral link and complete the verification to earn 7,5 XTM airdrop: https://www.torum.com/?referral_code=makeitreal