Hello HODLers!
Don't miss out on this event as our CEO - Go along with other #Malaysia industry leaders to speak on Web3 and Social!
Thanks AWSstartups (https://twitter.com/AWSstartups) for the invite.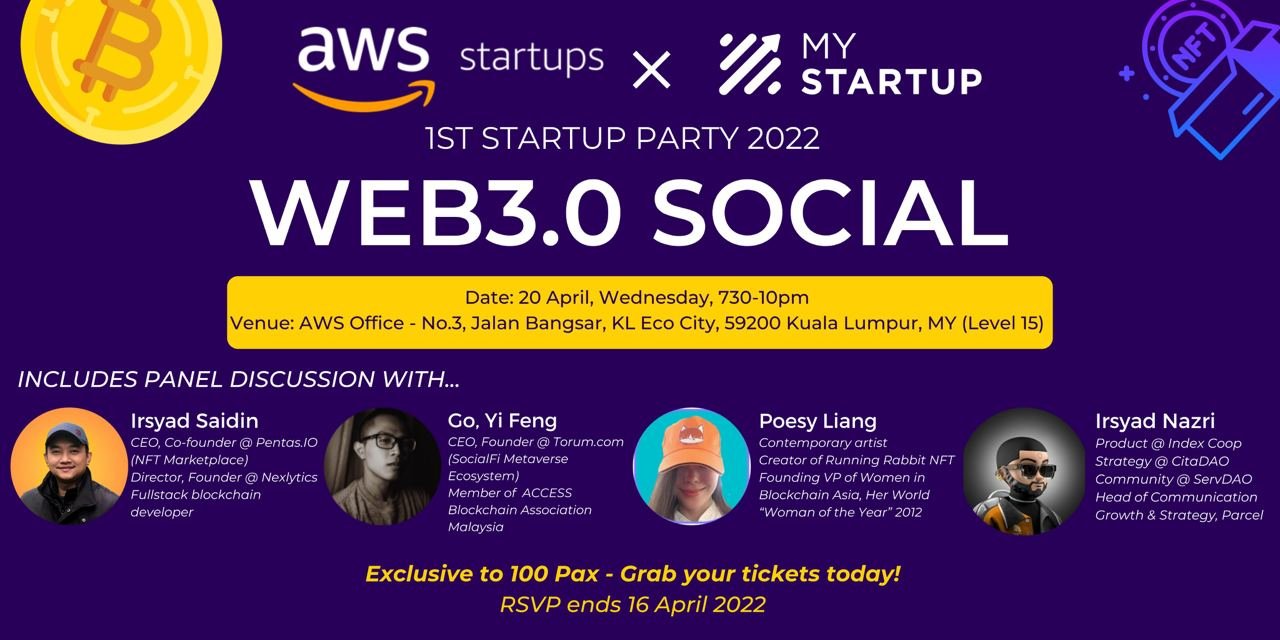 Event details:
Topic: Web3 and Social
Venue: AWS Office, KL
Date & Time: 20 April, 7:30 - 10pm (UTC+8)
AWS Startups Party of the year: Web3.0 Social event - Panel Discussion with leading blockchain startups in Malaysia & Networking session!
With the hype around Web3.0 – NFT, Metaverse, don't miss out on the fun to gather with Web3.0 startups along with other Startups interested to learn more about the space! Panel discussion with some of the leading blockchains startups in Malaysia followed by a casual networking session
Grab your ticket today: https://eventbrite.sg/e/aws-startups-party-in-malaysia-web3-social-tickets-319007629407
See you guys there!🤩
Torum – The #SocialFi ecosystem for crypto enthusiasts that rewards you!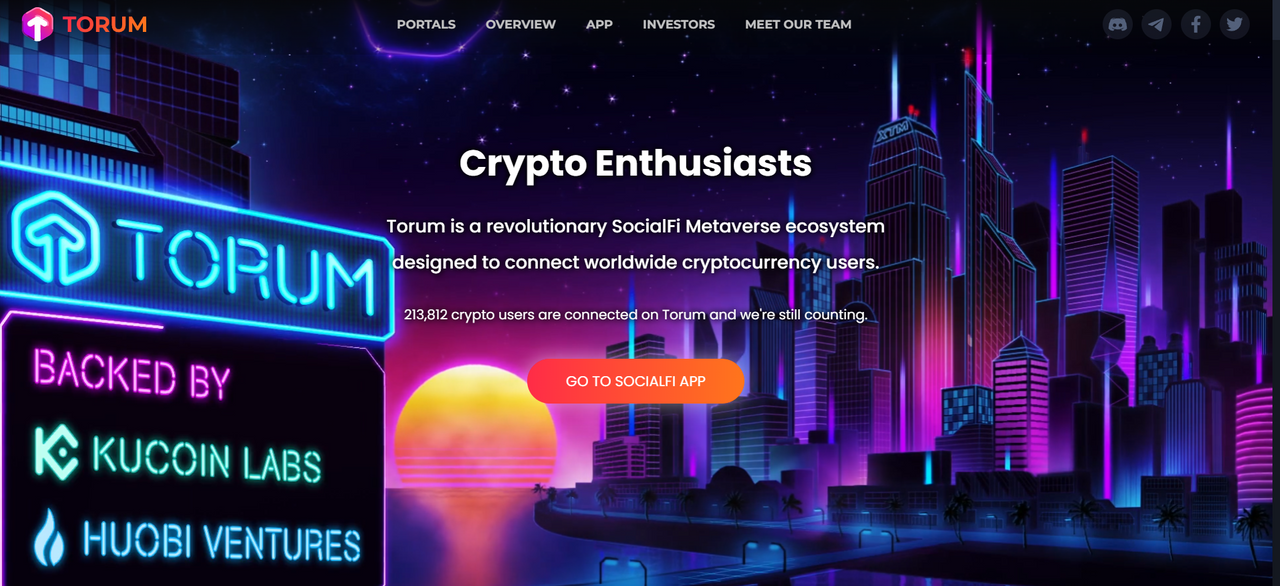 Torum is the world's largest SocialFi ecosystem (Social Network + NFT + DeFi + Metaverse) that is specially designed to connect cryptocurrency users.
The Web3.0 ecosystem is built on a social media platform, integrated with a yield farming platform for DeFi investors, an NFT marketplace for crypto artists and Avatar NFT for Metaverse enthusiasts.
XTM is the multichain utility token (Ethereum + Binance Smart Chain + HECO Chain + Polygon) of Torum ecosystem and it's now listed on Kucoin, Huobi, Uniswap and Pancakeswap.
Here you can find the Whitepaper: https://whitepaper.s3.us-east-2.amazonaws.com/torum-whitepaper-V4.0-EN.pdf
✅#SocialFi Metaverse Pioneer;
✅Backed by Huobi Ventures & Kucoin Labs;
✅Big community of more than 200,000 users;
✅Earn XTM everyday claiming Missions in the Social Network;
✅Sign up with my referral link and complete the verification to earn 7,5 XTM airdrop: https://www.torum.com/?referral_code=makeitreal