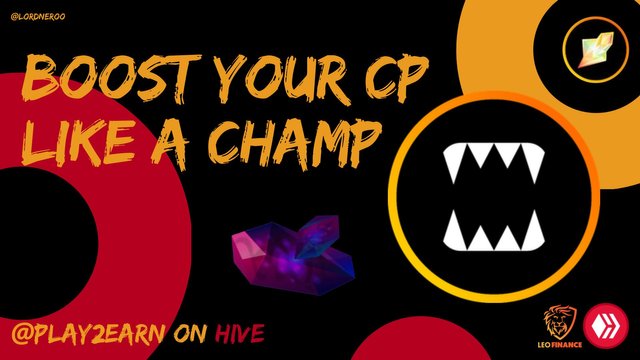 Boost your CP like a Champ
If you have been playing Splinterlands, you already know the perks of competing in higher Leagues. But what does it take to unlock that next tier and fight for better ranked rewards, as well as focus and season chests? That's right, more Collection Power it is, which is the main reason why you see four, five, and in some cases even... seven figure prices on some Alpha NFTs on the market!
I know it's crazy, just like I know there's zero chance anyone would pay 2.5 million dollars to buy this card, but it's true:

Now, these are Gold Foils from the Alpha Edition, so Collection Power is not the only factor driving demand and shaping market prices, but in general, Collection Power plays a major part in this regard and essentially dictates most aspects of the economy of the game. Even if you have reached the top, you can always boost your rental income, so it goes without saying that no amount of CP is ever enough and everybody wants more.
And while you would need to invest considerable amounts of money in order to grow your CP through Alpha purchases, there's a much easier way to do it which I think most have been sleeping on.
Dirt Cheap Epics
Current market conditions have made it so much easier to build your position in Splinterlands anyway, but some of the cheapest Epics on the market at the moment are a literal steal. These bad boys and gals are some very powerful cards in battle and bring 100 CP each.

At current prices, you can get your hands on another 1,000 CP for approximately $1.2, while you would only need roughly $9.7 to take any of these cards from zero to level 6. That's a big deal, and even if you don't have Summoners powerful enough to support these monsters at level 6, you can still rent them out for passive income or just keep them around to unlock higher Leagues.
Don't let these prices fool you, these are some powerful monsters to have. This dude is an absolute tank that will mop the floor with your melee monsters at level 6, and you can buy his eternal faith for less than $6.5 at the moment.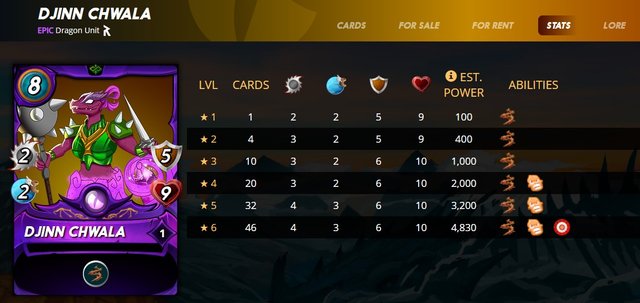 That would also add 4,830 CP to your account, which means that you can increase your CP by 15k with a total investment of roughly $20. There are no liquidity issues, so it's 100% doable and feels like a glitch in the system. That's pretty much all it takes to enter the Silver Leagues from absolute zero, and while you'd have a hard time going on win streaks without a somewhat competitive deck, you'd still be in for much better rewards without having to resort to rentals. Forever.
Final Thoughts
With the team planning to replace DEC with SPS for ranked and chest rewards, I expect pretty much all Splinterlands NFTs to gain value in the following months. However, my eyes are fixed on these dirt cheap yet powerful Epics, and I will be looking to maximize as many as possible, as I'm convinced that this is one of the most effective ways to get a good ROI. But you know the drill, that's just me and my thoughts.
---
Join the fun
Haven't tried Splinterlands yet? You can sign up using my referral link - it's mandatory! xD
Want to stay tuned with the latest developments? Follow the game's official blog on the Hive blockchain.
Looking for more info? Join the game's official discord server.
Never forget!
NFA - DYOR
I'm just a random guy with opinions.
This is by no means financial advice; just my personal thoughts and experiences. You've probably heard it before, but it can't be stressed enough: always do your own research, and never invest more than you can afford to lose.
Have a good one, everyone.
@lordneroo
---
Best Faucets to Earn Crypto with Zero Risk (Affiliate Links):
Best Exchanges to Trade Crypto (Affiliate Links):
Best Platforms to Earn Crypto for your Content (Affiliate Links):
Best Blockchain-Based Play-to-Earn games (Affiliate Links):
Connect with me Here: