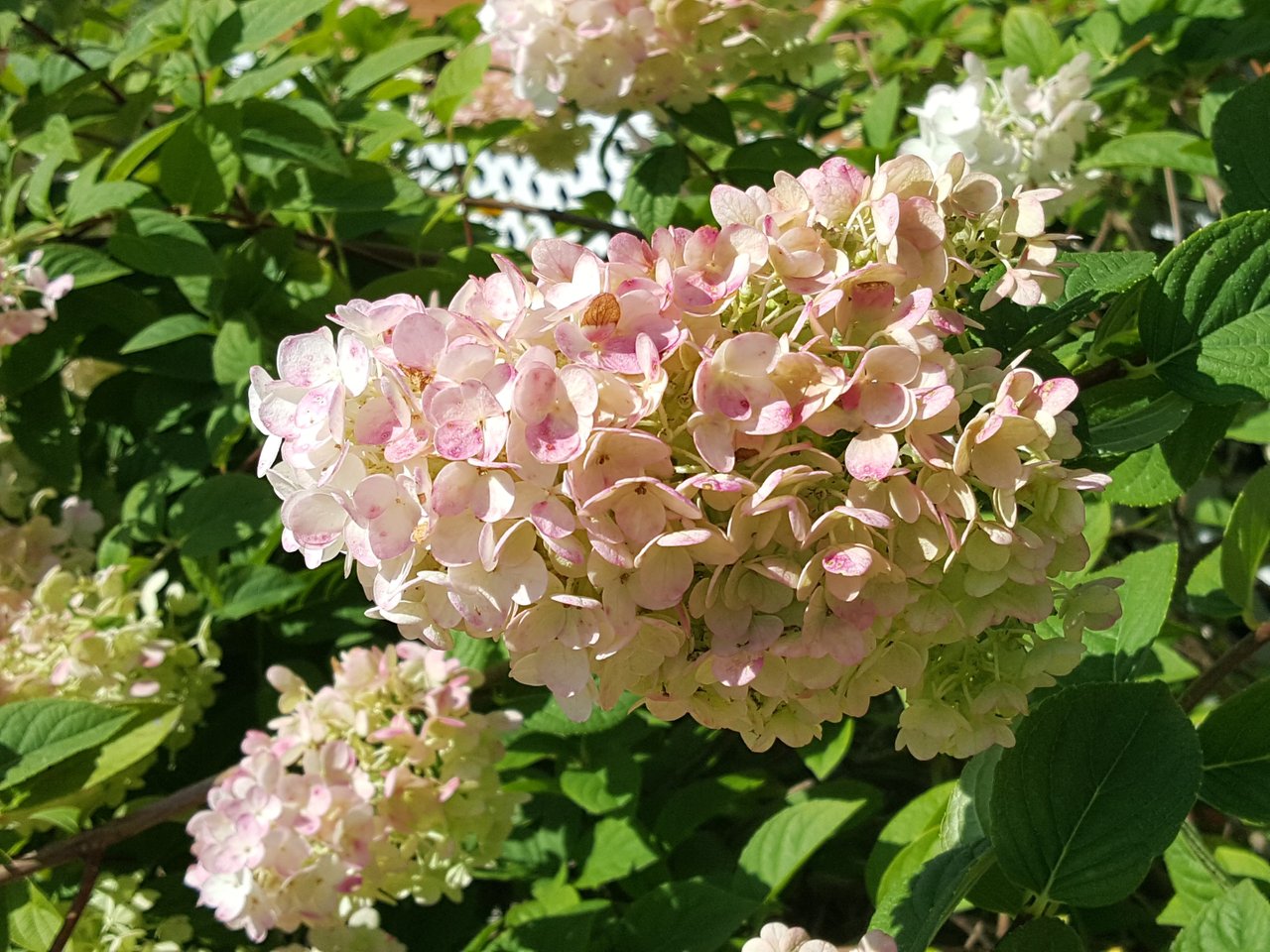 This hydrangea is called Cotton Candy and when we left on vacation a week ago the blooms were all the standard stark white. In the last few years this has been the case, no evidence in sight of the supposed pink tinges that the blooms are named for. However, I was pleasantly surprised that in a week the white blooms had indeed taken on their unique pink coloration.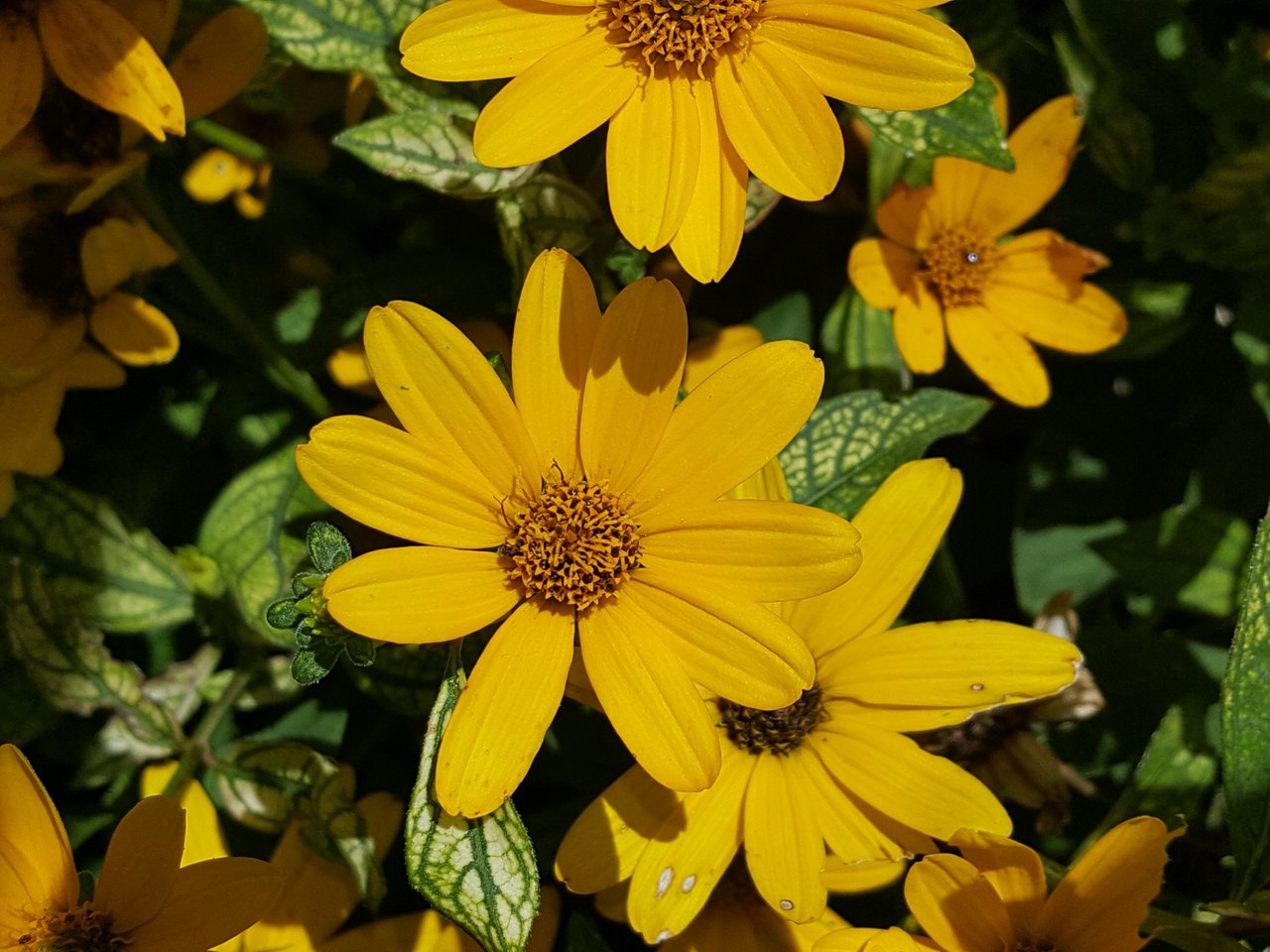 And right next to them the Shasta daisies are radiating their vibrant sunshine yellow color framed with their variegated green leaves. These are doing exceptionally well this year as well. I guess all the plant life is loving the frequent rains and the high humidity.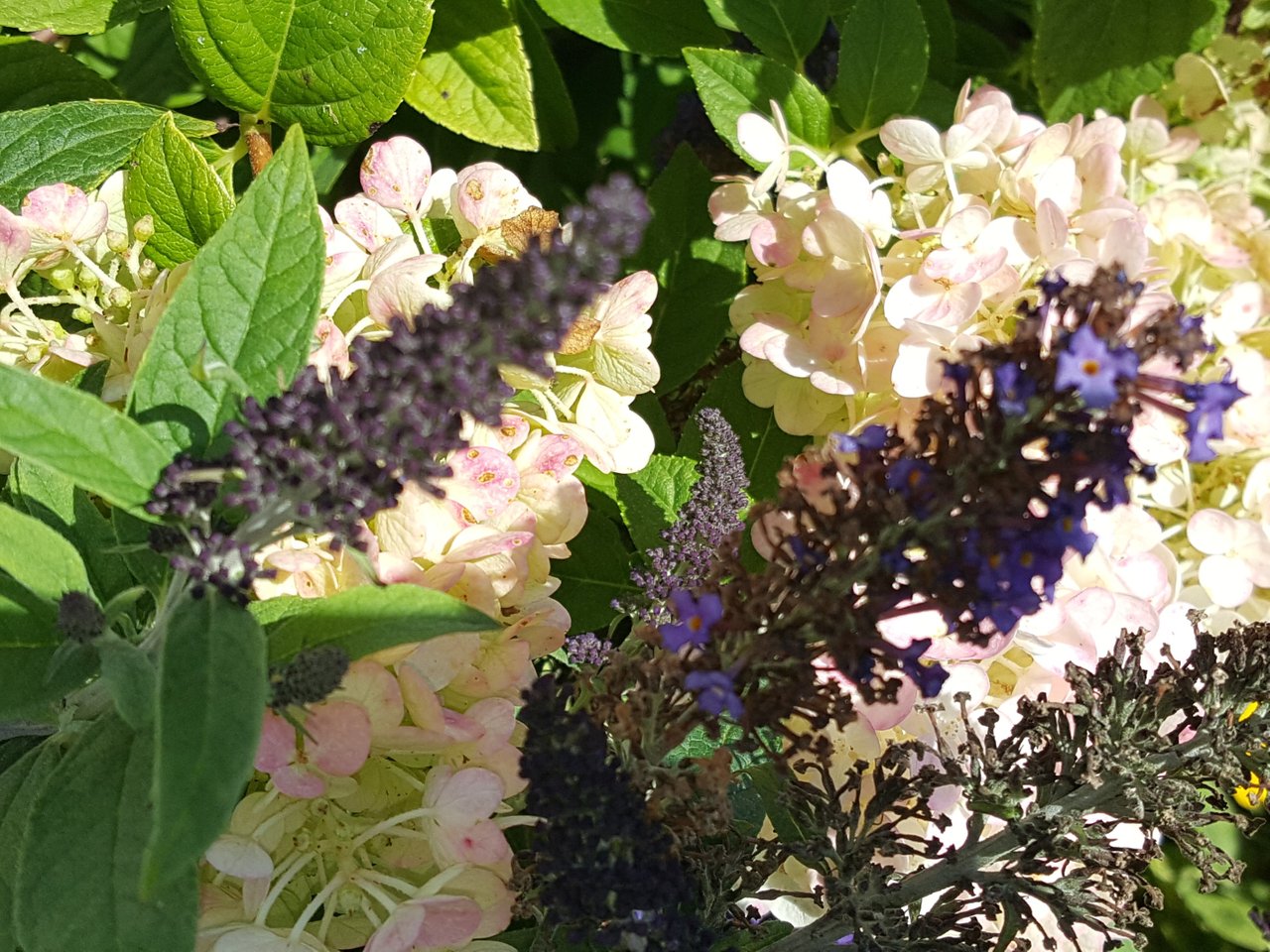 On the other side of the giant hydrangea bush is my new butterfly bush. New because its predecessor didn't make it from last winter. I hated having to replant that one because it's definitely one of the more expensive landscaping plants to replace. Its purple blooms are one of my favorites and of course, the butterflies love it too!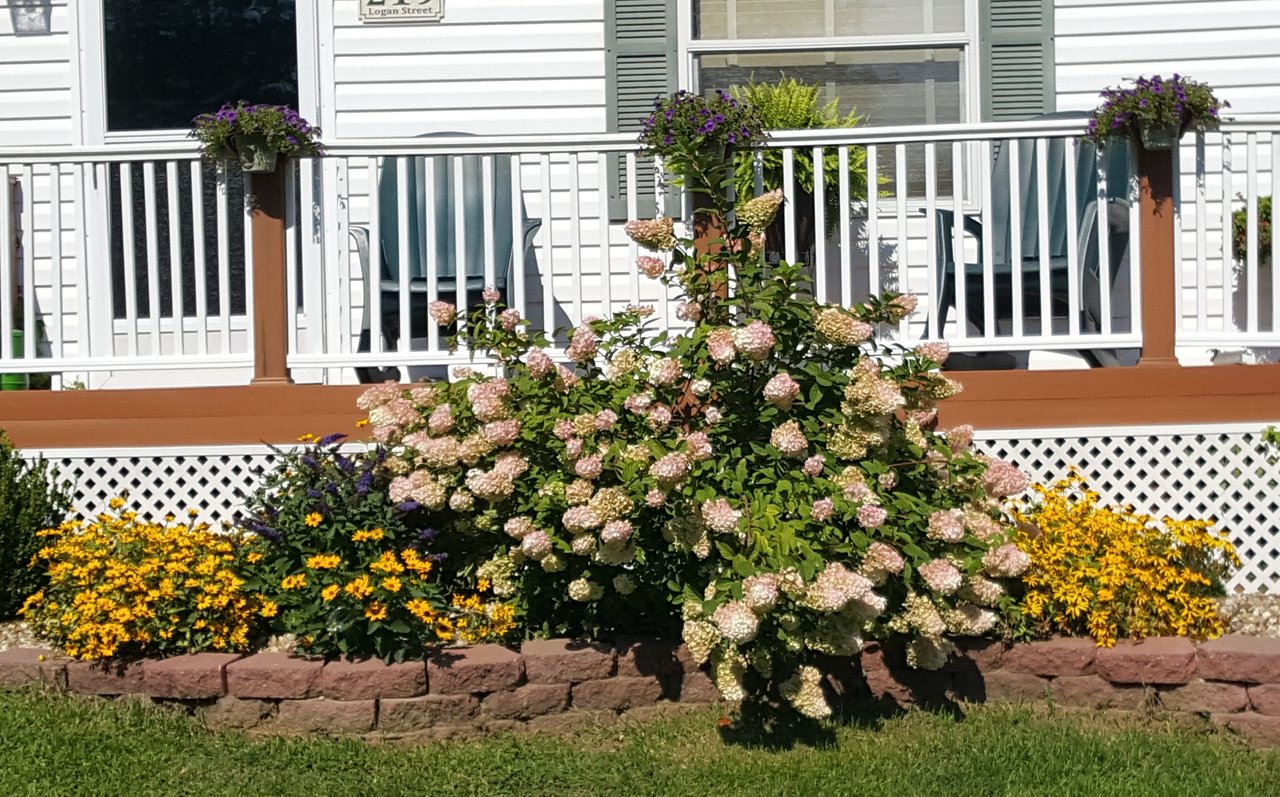 Landscaping and taking care of the plants are one of my de-stressing activities. It's very rewarding to nurture the plants and know you are supporting the insects that love them as well. Sitting in one of those rockers and enjoying the flowers is one of my favorite simple pleasures. Definitely good for the soul and taking advantage of a Sublime Sunday!