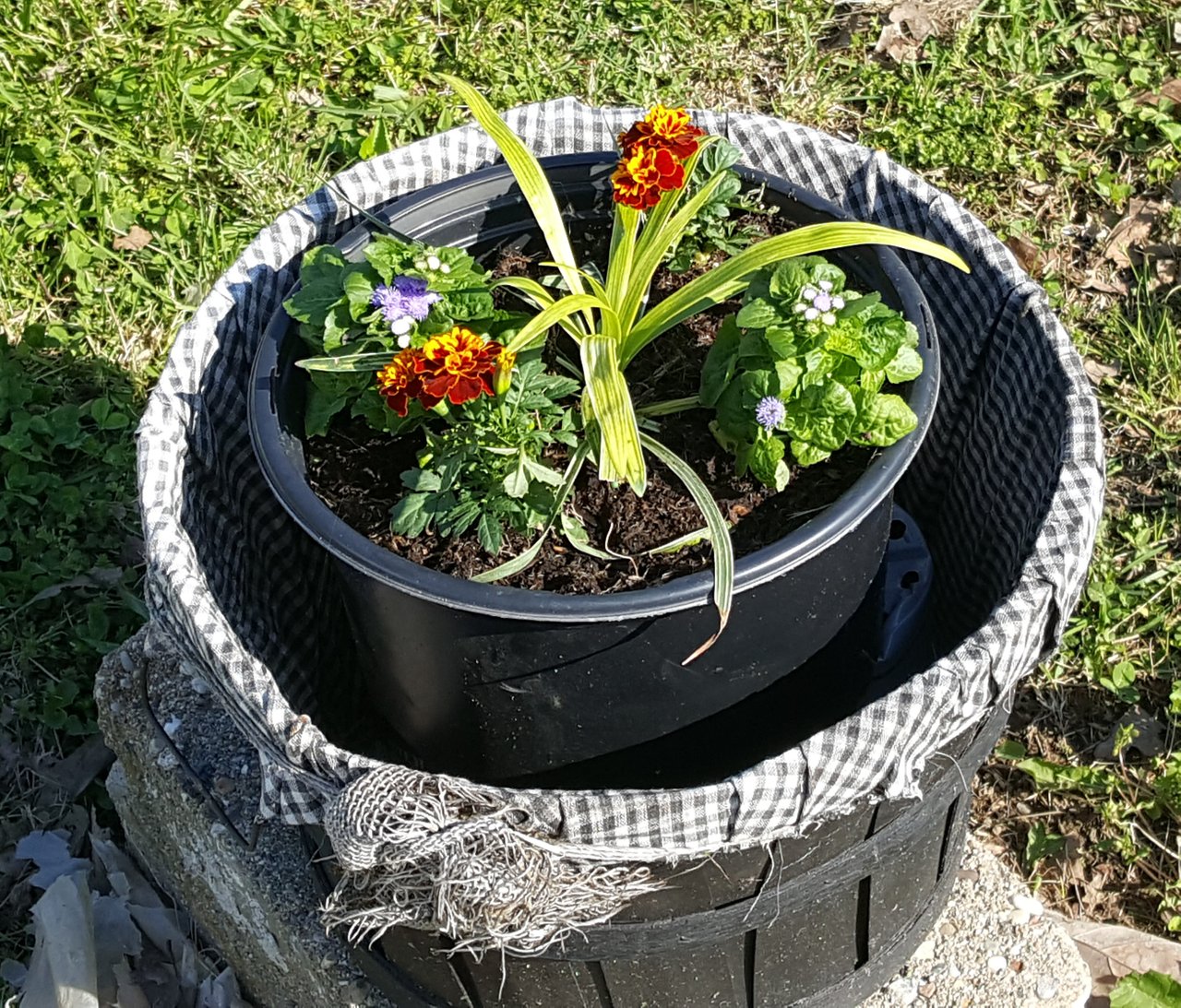 I have fifteen pots that I fill with flowers each spring and it's one of my favorite things to do. My husband gets the chore of keeping them watered all summer, so it's a joint effort. Yesterday, Mom and I ventured out to the local landscape nursery - mask in place and sanitizing wipes in hand, keeping the 6' social distancing. And even then it's a little scary getting out. But we made it home with a trunk load of plants and today, a nice sunny 80 degrees! - I got them all planted.
My front porch has small pots attached to the railing and I always use the same flowers every year in them. I've tried alternating colors in the pots, but find I like the same color in them all better. Purple is my favorite. These will grow and fill out to cascade down the sides of the planter.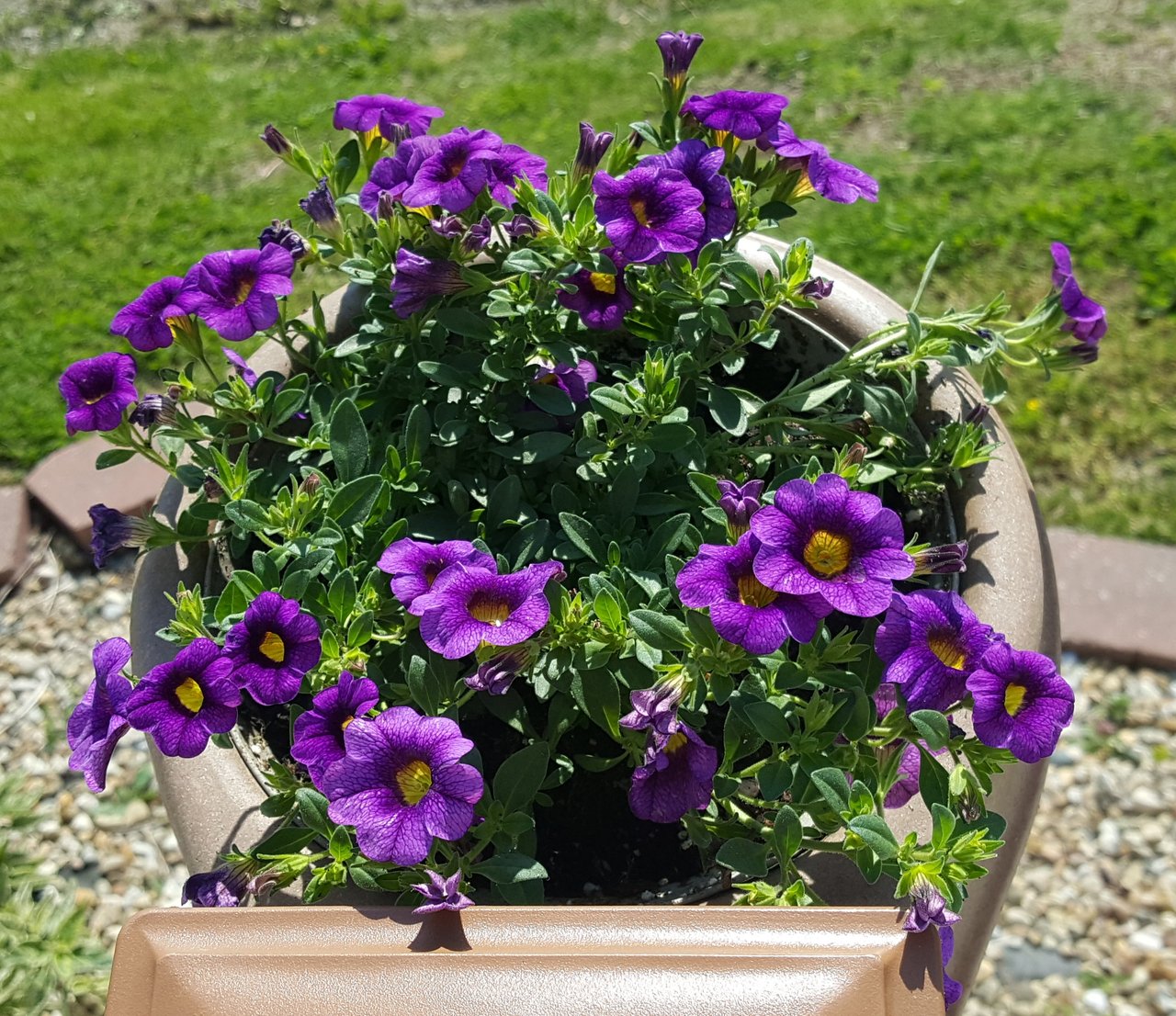 I have three single pots along the middle of the front railing and on both corners there is a double pot arrangement.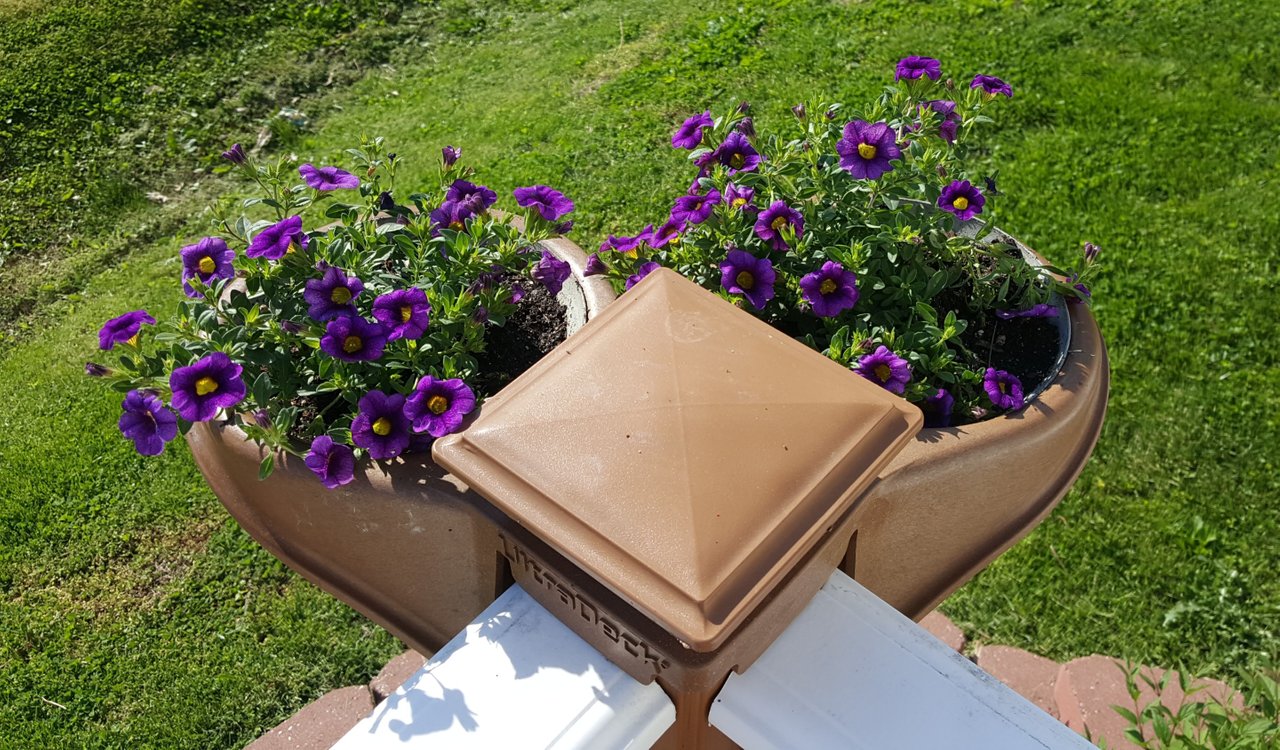 .
Coming out of the front door on to the porch are our two favorite rockers with a nice Boston Fern in the middle and another of my potted plants on the end.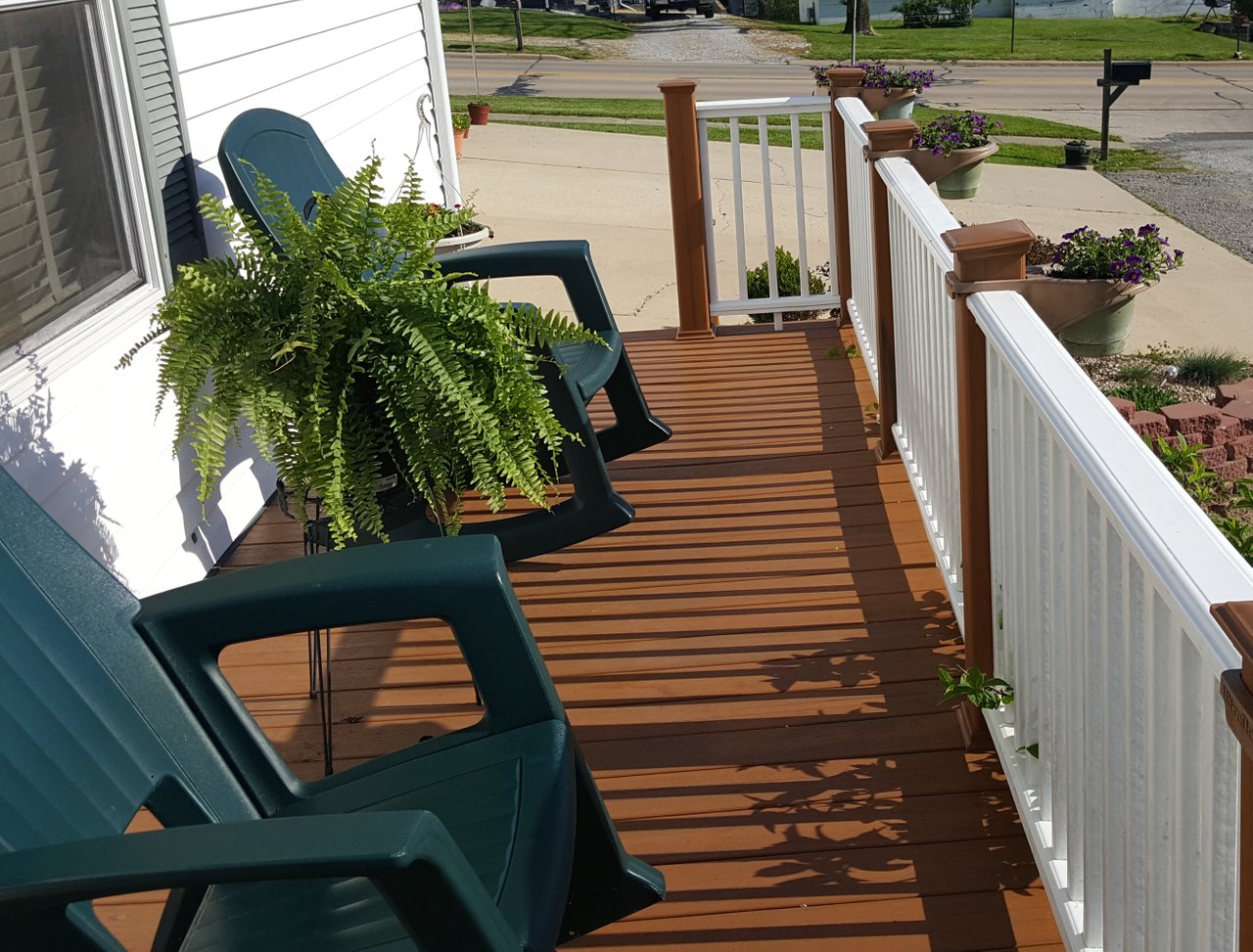 I used a variety of plants mixed together in the remaining pots. One of the tips I got from reading about making up your pots was the rule of thumb to use a "Thriller", a "Filler", and a "Spiller". One tall spiky plant in the middle to be your Thriller, then a type of abundantly flowering short plant in the middle for your Filler, and finally a mining type plant to hang down the sides for your Spiller. You can't really see the begonias yet as they are still pretty small, but they will produce pretty flowers for the Filler before long.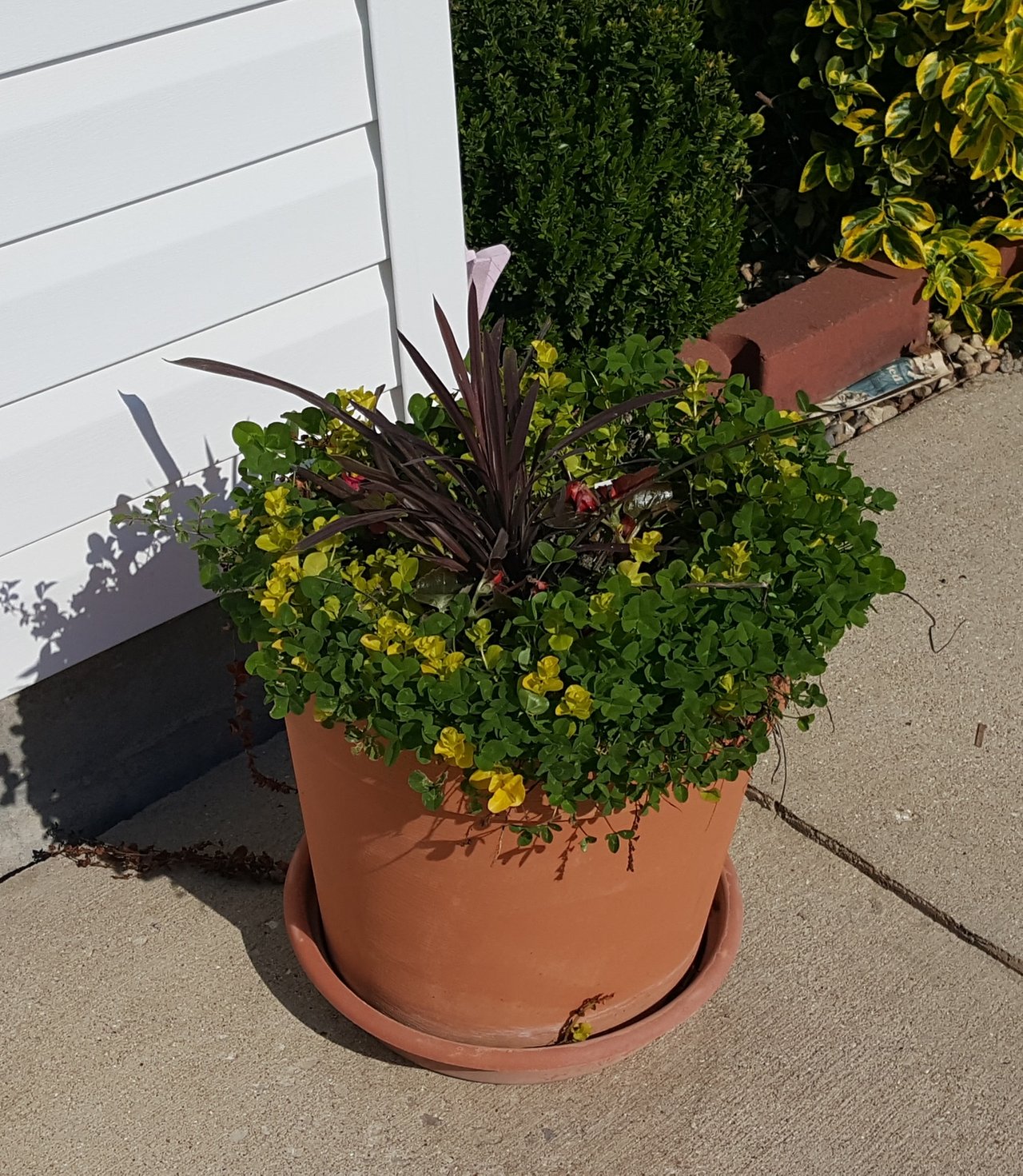 My landscaping has lots of perennial plants that come up (hopefully) each year and don't need to be replanted. My white hydrangea is one of my favorites and it is coming along very nicely for this early in the year. It's the centerpiece of the front lawn and it had some amazing huge flowers last year.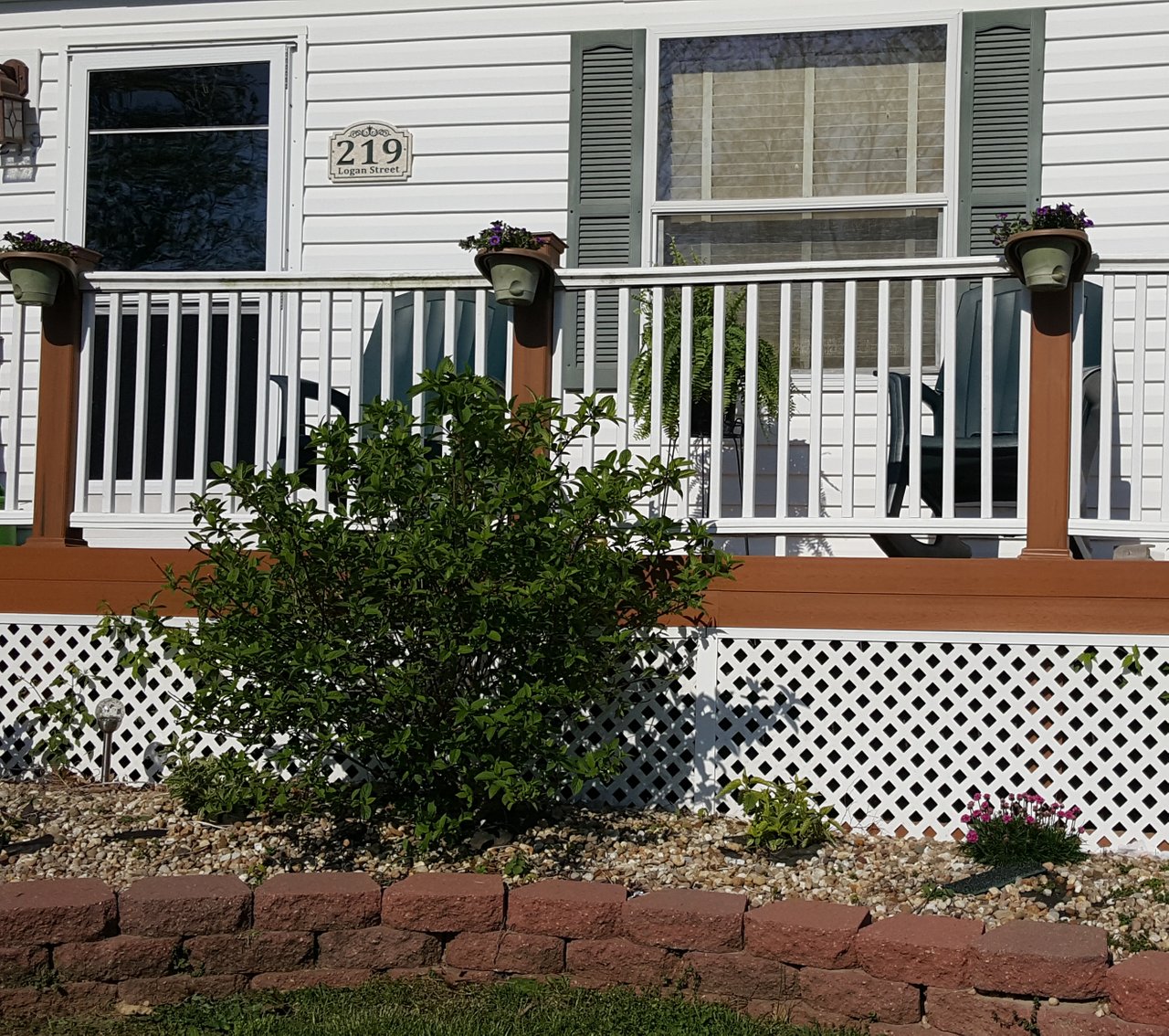 My first flowers so far this year that have bloomed are already attracting the bees. I see I caught one at work: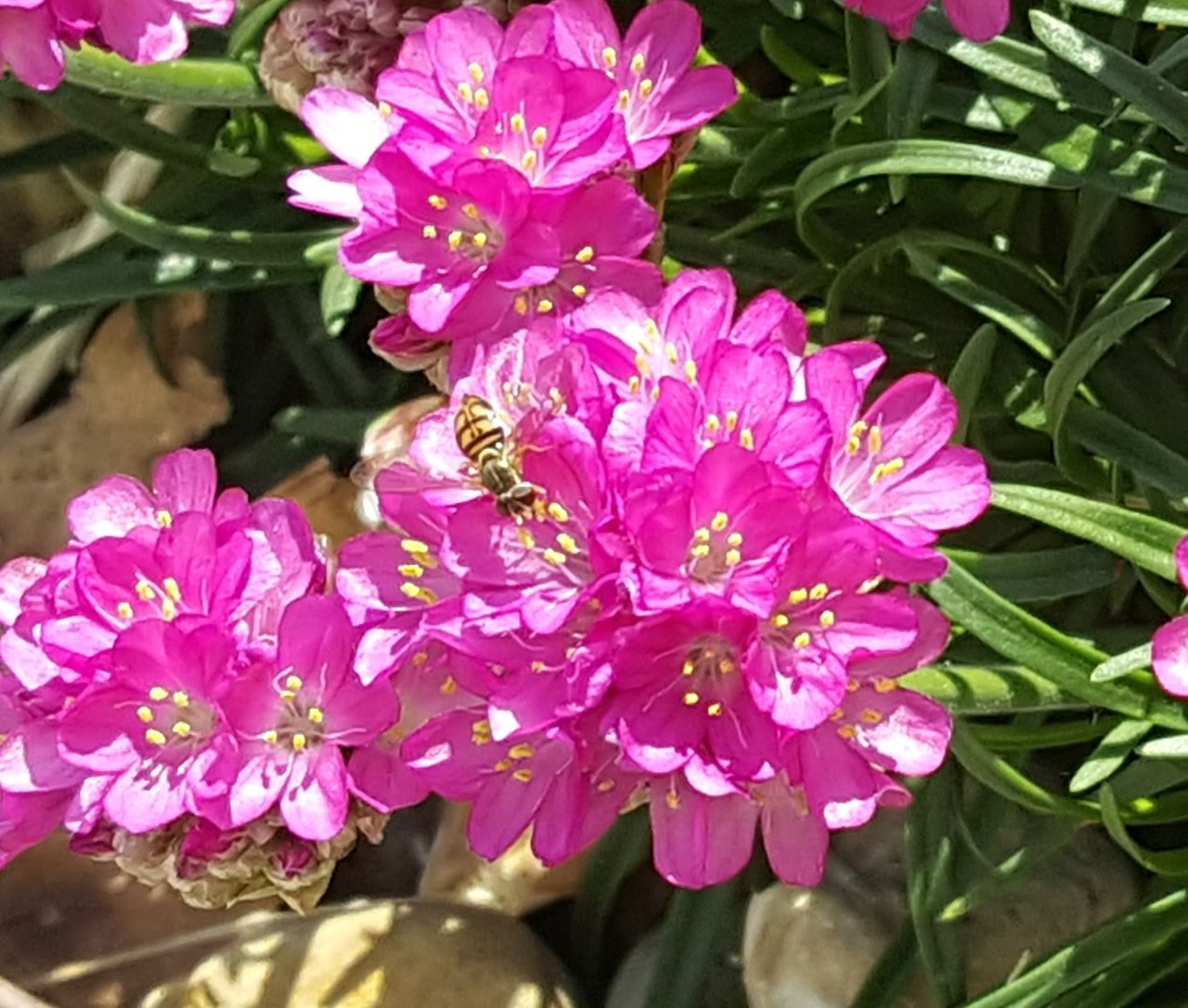 And I mentioned something about finishing projects. We've done a lot of power washing to get rid of winter's dreariness and dirt. Here is our concrete driveway after finishing the first two thirds. You can see by the final section left to do (which is now finished as well 😁) that it really made a difference in brightening up the driveway.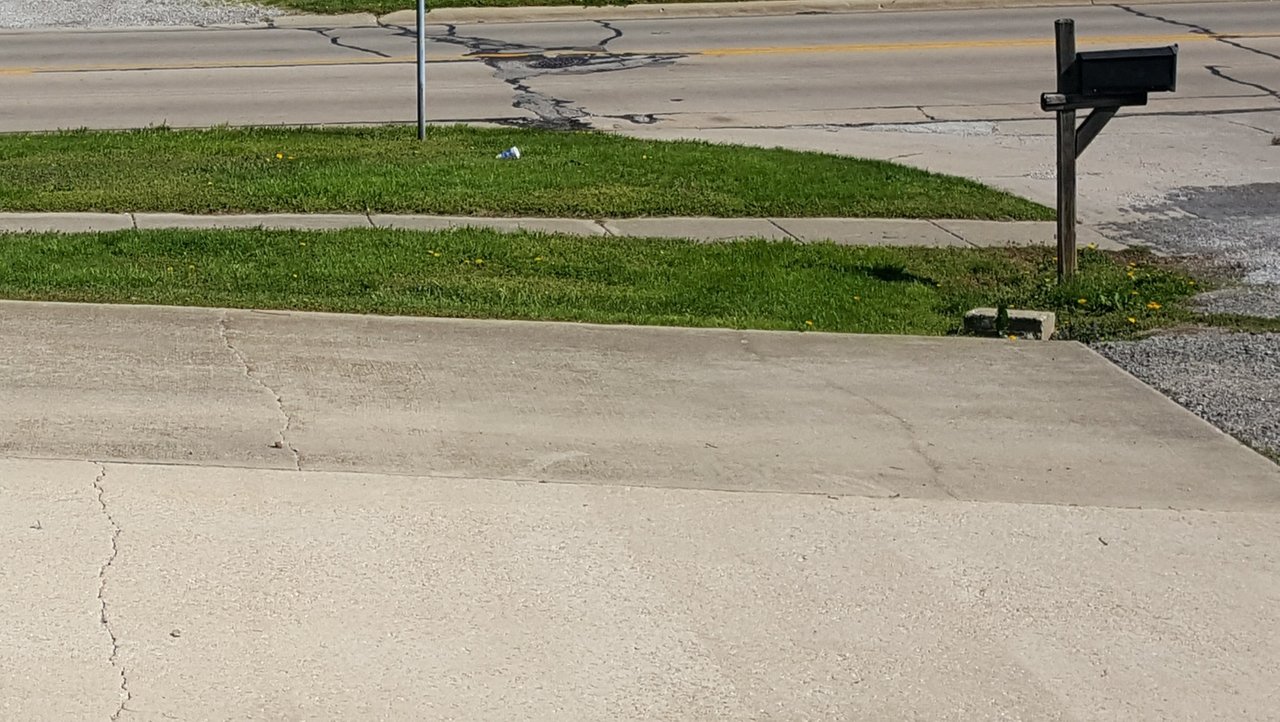 And while we had the power washer out we used it to peel off all the loose paint around the garage door frame. I'm glad that it's the only thing around, other than the back patio steps, that is wood that has to be painted.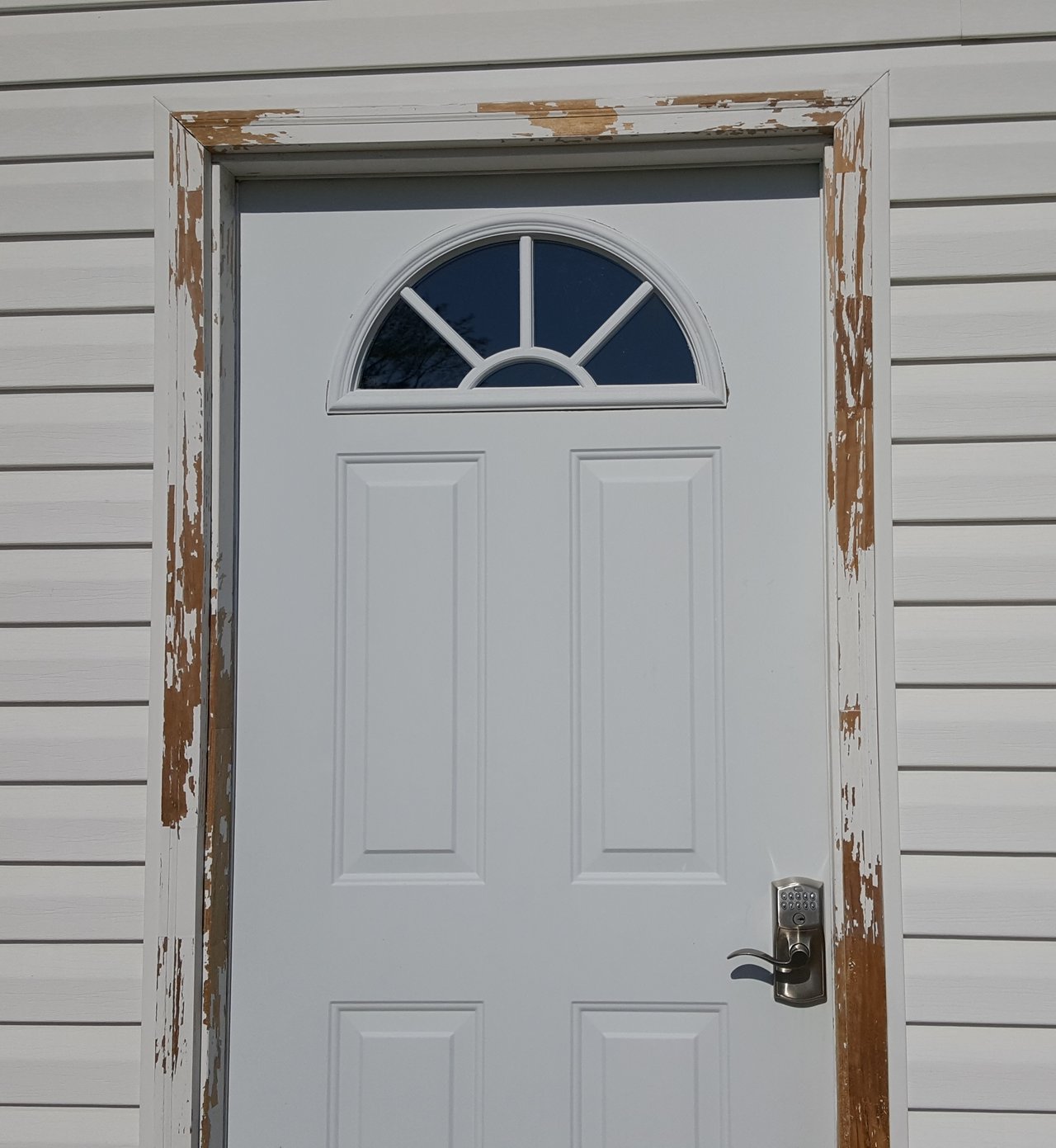 And that is now finished as well. I should have taken a picture of me - I had more paint on me than ended up on the door somehow. I was able to get the back patio step and well as the door frame painted this morning. It feels so GOOD to get projects finished.