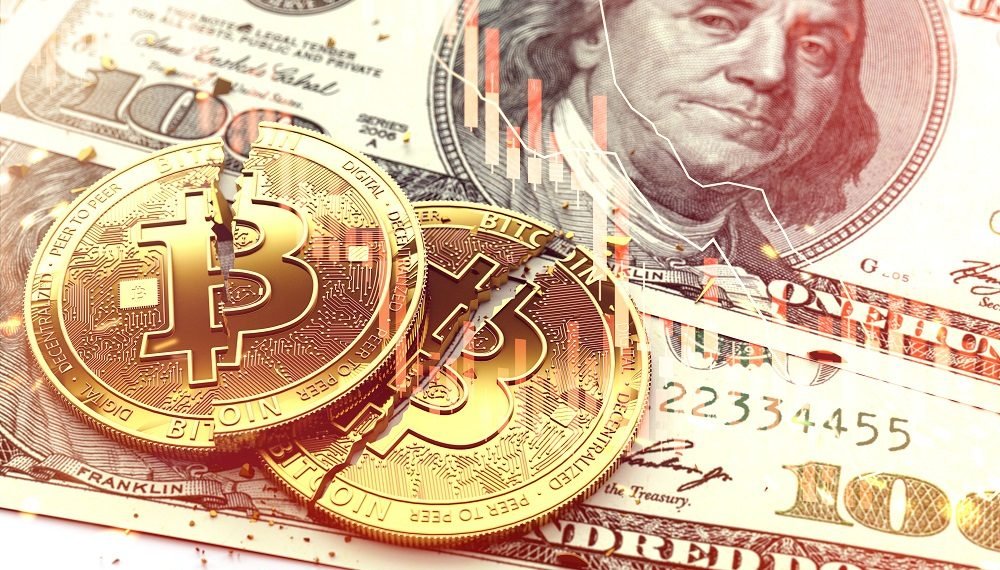 Halving is a halving of the reward for mining each block that occurs within the Bitcoin network, determined by the base design of the Bitcoin software and estimated to be fulfilled every 210,000 blocks through 2,140.
People before this event can look for ways to operate trading with CFDs (Contracts For Difference) that are dividends of an asset, where they can operate without a portfolio, take advantage of leverage, go long or short.
Halving is an intrinsic fact where the offer is halved and adding to this the effect of the FOMO (Fear Of Missing Out) causes the value of each currency to increase, this has already happened in the previous events of 2012 and 2016 in where the price increased sharply just before the reward division, then fell a small percentage and continue increasing again.
On the other hand, the one of this year 2020, many think that it will not be the same and that it does not reflect what had already happened before, this influenced several factors.
In this aspect, analyst Abhart Aluri speaks:
"If history tells us anything, it is that with this new Halving prices could once again reach all-time highs, but they would be somewhat late."
It is clearly reasonable taking into account the last historical reached by Bitcoin of $ 20074 and this was achieved in 524 days after the event of July 11, 2016 and had a correction to the current price of around 50%, leaving it below $ 10,000, for what if you have to wait for a maximum this would be more than a year and the humblest analysts are over $ 50,000.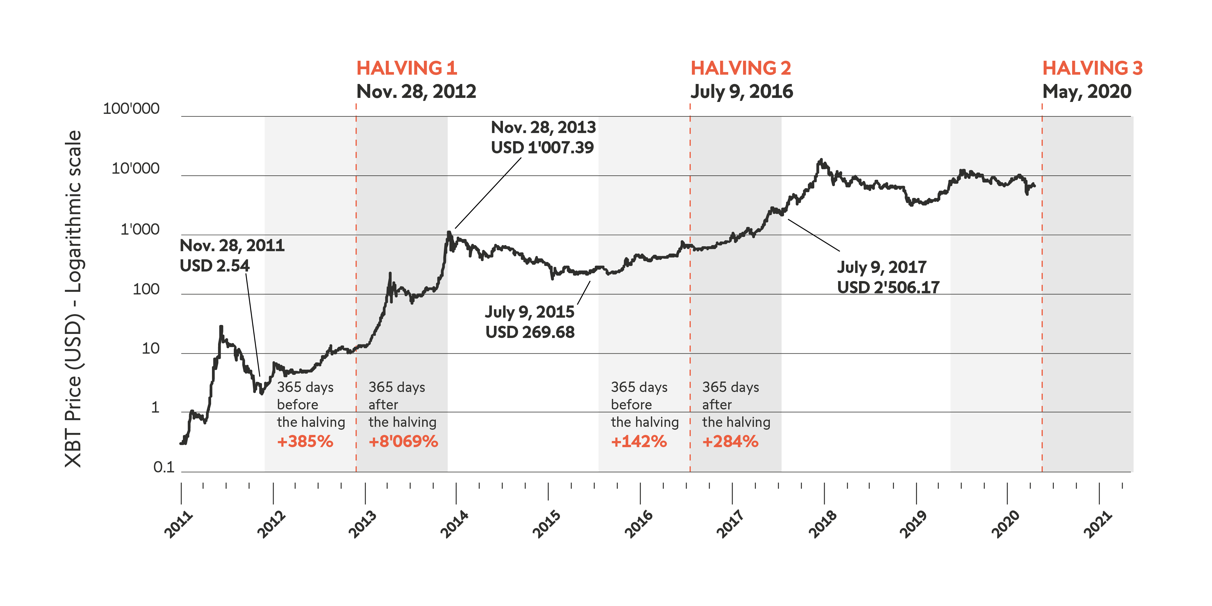 In external issues that could influence the price, there are several factors among them and first of all there is the increasingly constant issuance of stablecoins that directly impact the price of Bitcoin. So far, more than $ 1 billion has entered, and if they continue, they could at least slightly influence the price of Bitcoin.
The way in which oil is traded as a commodity with futures contracts, which in the long term could cause a new price collapse as well as the one that occurred on April 20, 2020 by 306%, makes it a reliable market but with vulnerabilities that would indirectly favor Bitcoin when investors eventually migrate to the crypto market seeking higher returns.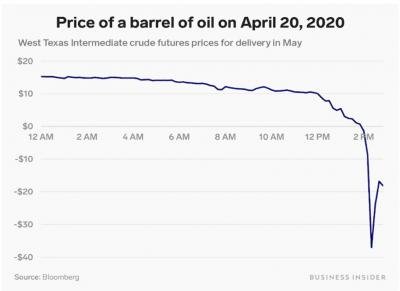 From the point of view of mining, miners may consider stopping mining if they see that the results do not favor them in relation to energy costs. This would not affect the speed of how each block is mined as the block self-regulates and automatically adjusts the difficulty of transaction verification and would maintain a constant rate. What would make there be fewer actors in the mining scenario with rewards than when bidding them they would do it at higher prices according to the law of supply and demand.
In the end, there are many conflicting opinions regarding the influence of Halving on the price, even though 2020 is a very different scenario from 2012 and 2016, at that time everything was very stable and clear, but now we are surrounded by a pandemic crisis and a very clear and inevitable economic crisis that changes the rules of the game completely leading bullish or bearish analysts to be very irreverent and what they say. Such is the example of the well-known anonymous Twitter analyst "PlanB" who projects a price of around 288 thousand dollars per coin sometime between 2020 and 2024.
Both Changpeng Zho CEO of Binance and Andres Antonopoulus are very optimistic and although they do not give maximum price figures they believe that this could happen in the medium term after the event.
The well-known Bitfinex whale Joe007 published a contrary opinion published a sarcasm tweet where he expressed:
"Nooo, of course it is priceless. On the day of the great Halving, everyone will realize how cheap BTC is, and everyone is rushing to buy it in bulk with their unemployment checks. " (http://t.co/wAtitWuZbt) April 26, 2020.
Answering the typical question about whether it is a good time and price to buy before halving, an undeniable characteristic of a FOMO.
For his part, Morgan Creek Digital co-founder, Jason Williams, said in December 2019 that halving would not have any impact on the price and that it would be a non-event, adding to this that the miners are very smart and have already ahead of halving.
The only thing that is clear and exact in all the rain of predictions is that without stopping the reward will be divided from 12.5btc to 6.25btc.
2020 is a year of crisis, starting the period with a very unstable stock market and has been greatly influenced by the Covid-19 pandemic which helped it to collapse, markets such as gold and oil lose much value, people with business investments that filed for bankruptcy and governments increase rescue projects by more than $ 7 trillion.
Which for analyst Tim Draper, this would be a tipping point that allows innovations like Bitcoin to thrive and these technologies give people more options to move freely and live in a new global world.
"It doesn't matter if you are from the US, China, Russia, India or Europe or whatever, we are an open world and then geographical borders are going to mean less and less." (Tim Draper, April 06, 2020)
The pandemic generated a break in the correlation between Bitcoin prices and transactions, which shows that it is no longer spent for its price, but for greater adoption, for a change in people's consumption habits, since Bitcoin is not just used in the darknet, but in usual commercial goods and services.