I woke up pretty late today so I had to rush straight to business and didn't check out what's going on in the crypto market until 5 minutes ago and saw this beautiful 180 days Hive chart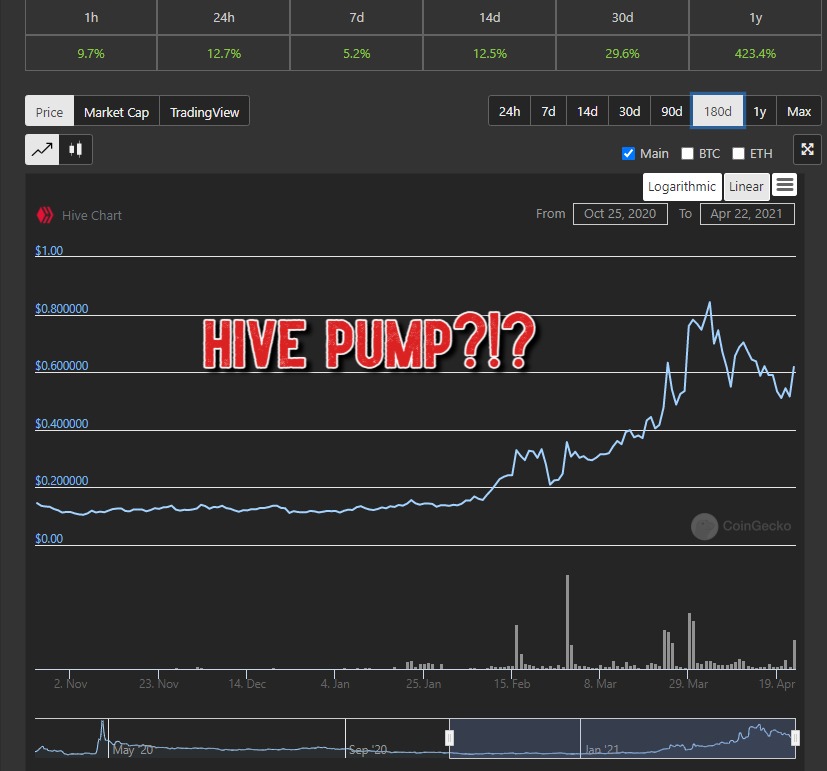 Learn more about Hive Blockchain
---
Is Hive about to Pump?
I am not an expert trader and to be honest I suck in TA but I am looking the Hive charts daily for months now and the feeling I get is that we are about to take off.
Hive's price didn't fall bellow $0.45 since March 25 so I guess that's our new resistance, right? There's only one way to go from there and that's UP with all those interesting stuff going on on Hive the past few months.
You see, Hive has 3 second feeless transactions and it's decentralized so it's an ideal place to build your dapp if you are a developer.
For example
@Splinterlands, one of the most popular blockchain games out there is built upon Hive and utilizes those 3 sec feeless Hive transactions so users can own their in-game assets as soon as they earn them. Gotta love the no fees transfers on Hive.
---
The Hive ecosystem is huge so the fun never ends. From live streaming platforms like @vimm to blogging platforms like @peakd and @Leofinance, users can interact with each other in a fun, creative and of course decentralized way while earning some Hive in the proccess.
Check out this list of Hive Dapps, choose your favourite and jump in the Hive game.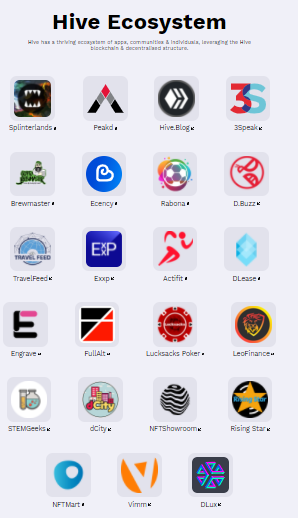 ---
Useful links
There's a ton more stuff going on so be careful, you are gonna get sucked in the "Hive Wormhole" if you decide to create an account and try out the Hive ecosystem.
I'll leave a couple of useful links if you feel like doing your research before you jump onboard and also a sign up link to make your life easier.
Learn More About Hive : https://leopedia.io/hive/
Sign up on Hive : https://hiveonboard.com/
Always have fun and #Hive on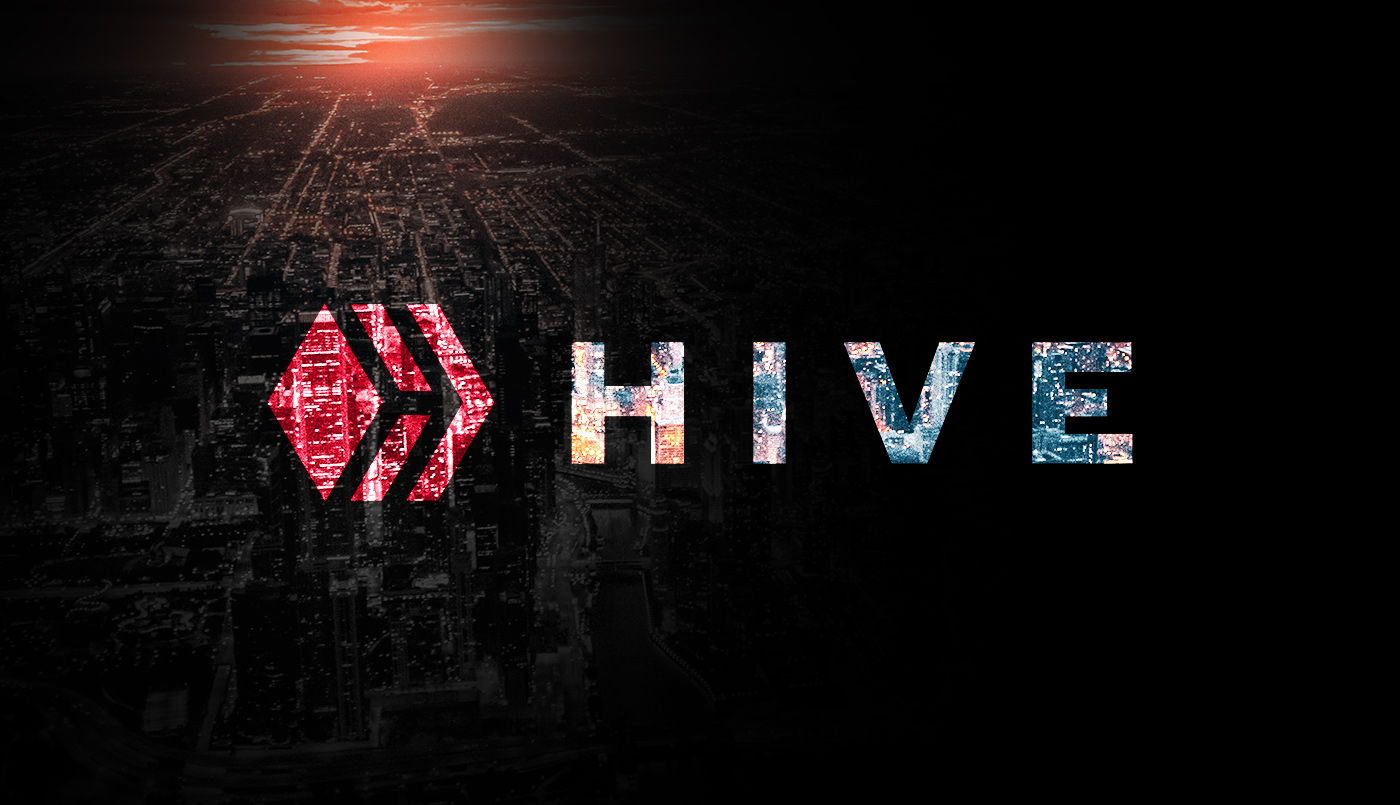 ---
Thank you all for your support
Hope you enjoyed reading my blog and learnt something new today! Hive ecosystem is HUGE so if you want me to cover any other topics leave a comment bellow and I'll try my best.
As a full-time online hustler, supporting my content allows me to keep doing what I love.
Much love to everyone and always have fun.
@Knowhow92
Earn Crypto For Your Content (Affiliate Links)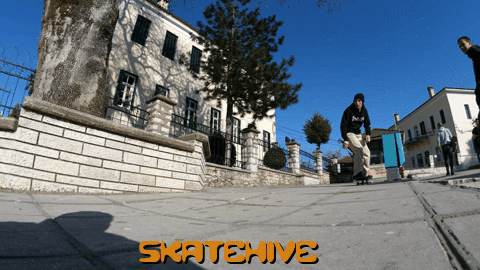 Find me Here
🏡 Hive: https://www.peakd.com/@knowhow92
🏡 Torum : https://www.torum.com/u/knowhow92
📹 Youtube : https://www.youtube.com/channel/UCJTNnvAHca8jcxaBpWn-bzA
📱 Twitter : https://twitter.com/theocharis_ch
☀️ Lbry : https://lbry.tv/@knowhow92:d
📷 Instagram : https://www.instagram.com/haris_housos/
☕️ Ko-fi : https://ko-fi.com/knowhow92