How is it going, folks? @kaylerfaye here and I hope this blog finds you well. When we say Dragons the first thing that may come to mind for the majority of us is Game of Thrones. But we're not here to talk about Daenerys Stormborn of the House Targaryen, First of Her Name, Queen of the Andals and the First Men, The Rhoynar, the Unburnt, Khaleesi of the Great Grass Sea, Queen of Meereen Breaker of Chains, Ruler of the Seven Kingdoms, Protector of the Realm, Lady of Dragonstone, the lady beside the Starbucks cup, and Mother of Dragons. Today's blog will be an entry to the "Share Your Battle Weekly Challenge!" brought to us by @splinterlands featuring the dwellers from the land of "Draykh-Nahka" the Dragon Splinters. So what are we waiting for let's double jump right in?


             The people and Dragons of Draykh-Nahka also known as the united Gloridax strongly believe in the great prophecy The Helio's Glory. It is said that after a great disaster the world would fall into darkness and that for his creations he would bathe the world in radiant light. If the world became worthy once again through the guidelines outlined in the Codex. Helio would return and bring the world back to its former glory. Upon the fulfillment of Helio's Glory, all the Splinters will unite once again. That's why they want to control the Splinterlands to maintain peace and balance. The Gloridax do not directly attack other splinters and assert dominance to achieve their noble cause. However, they are ready to fight in case the balance is distorted. Their attacks are usually seen as interventions, keeping anyone splinter from rising to ultimate power.
             Through their vast networks of spies and devious battle tactics, they are known for playing both sides of the conflict. But they particularly ensure they maintain their strong alliance with the Earth & Life splinters as they possess healing and protective magics that the Gloridax lack. The Gloridax also supplies weapons, charitable aid, and relief efforts to the Water & Fire splinters. If need be, the gloridax instigate wars when a splinter gets too powerful. Drayhk-Nahka makes alliances, and then trades, funds, and equips weaker splinters to help fight stronger foes on an equal footing.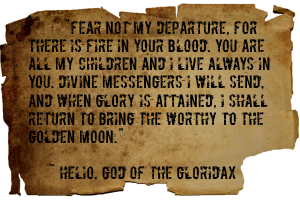 Wanting to know more about the story of Splinterlands? Visit Splinterlore.com, it is a good read and I honestly believe they could make a good anime or Netflix series out of it, I mean seriously it would be a good promotion for the game but yeah the production would cost a lot 😂. Either way, if you read the lore above, it will give you an idea of why Dragon Summoners are designed to be used together with another splinter in the game. That being said, I will be showcasing the flexibility of having the Dragon Splinters in my battle breakdown.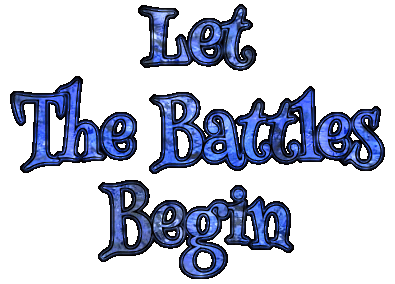 ---
BATTLE #001
             One of the Dragon Cards I wish to own a max copy of is the Desert Dragon, his abilities synergize very well with each other. Since we're playing in an "Up Close & Personal Ruleset", having someone with both Retaliate and Trample abilities is a no-brainer. Also, having the Piercing ability is a plus too. Witness his Retaliate and Trample come online starting at (R)Round 5 (T)Turn 2~3.
CLICK IMAGE TO WATCH THE FULL BATTLE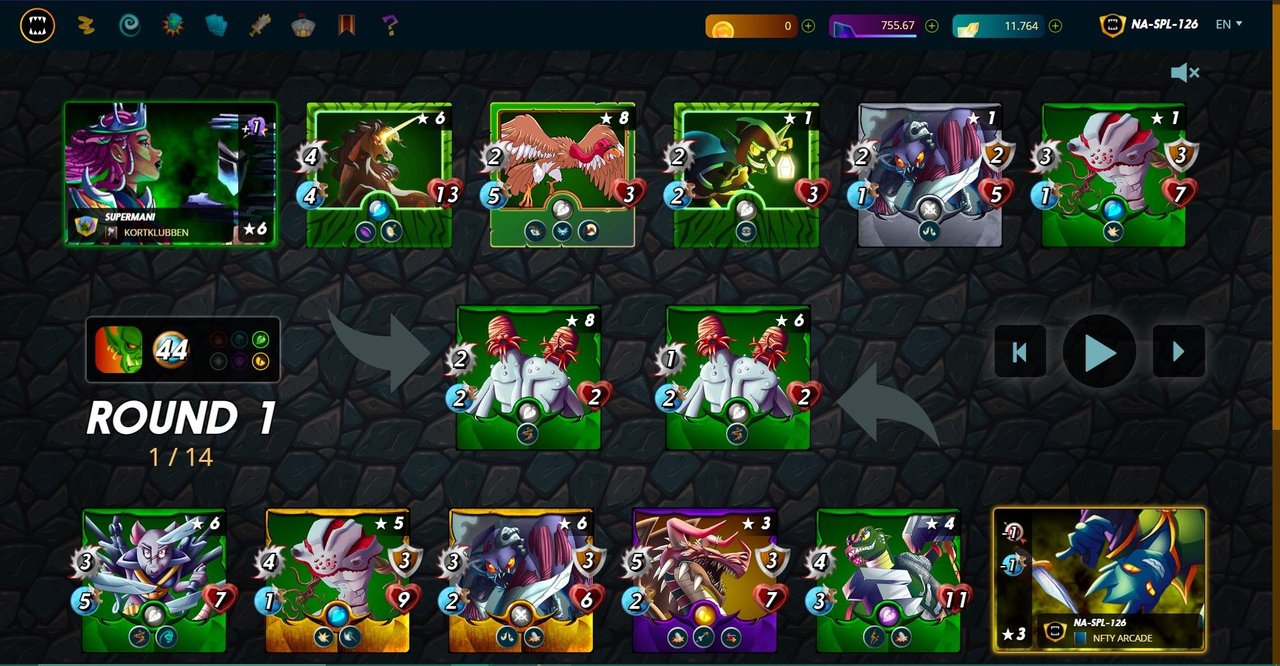 ---
BATTLE #002
             Having only 3 Splinters to play, I quickly hit "Skip to Result" button in this matchup upon seeing Mylor Crowling and a healing team in a "Melee Mayhem" ruleset. But surprisingly I won the battle so I watched the reply and found out that the evasiveness and Void ability of Void Dragon plus the speed debuff from Quix the Devious enabled him to tank longer allowing my other monsters to deal consistent melee-heavy damage giving my opponent monsters no time to heal. Not even the armor provided by Queen Mycelia could protect them from Desert Dragon's Trample + Pierce.
CLICK IMAGE TO WATCH THE FULL BATTLE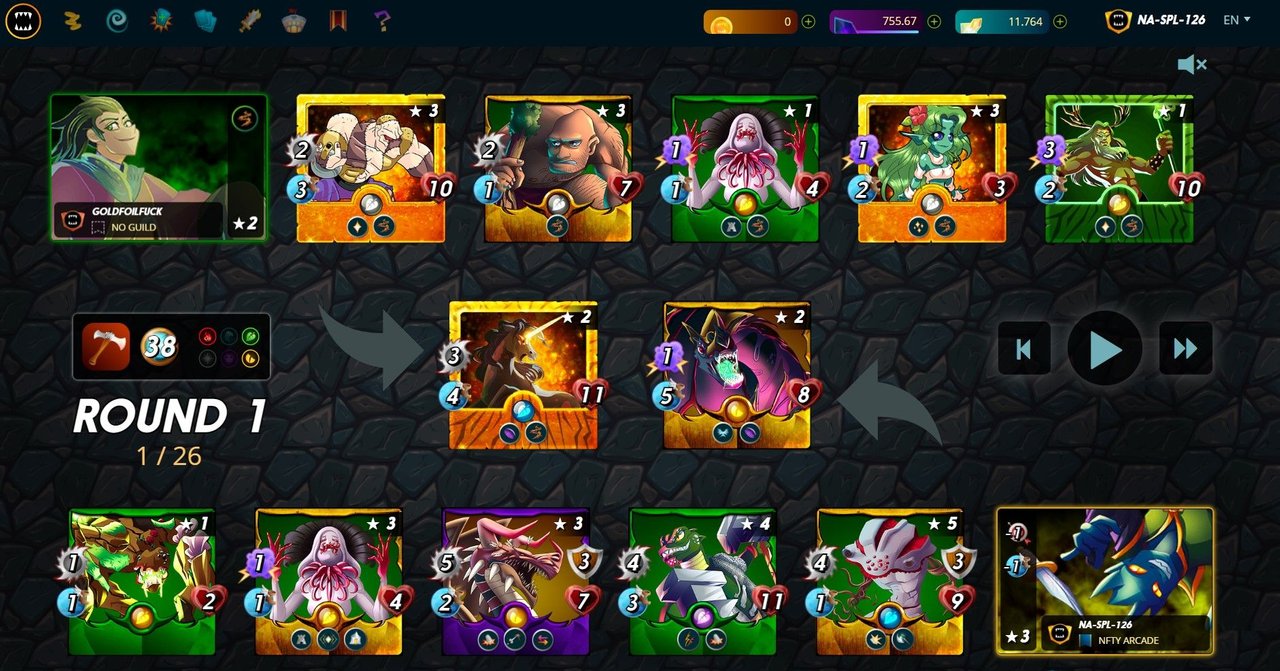 ---
BATTLE #003
             Chaos Dragon is a real terror incarnate on Splinterlands. Dude! whoever thought of combining Scattershot and Blast with a magic attack is insane. This is almost cheating! Good thing though it's a 14-mana card, that prevents us, players, from spamming this monster in every battle. But like I said this monster is an absolute beast, thanks to the combination of his attacks and abilities, I eventually killed the opponent's Merdaali Guardian at R2/T9 eliminating their main source of sustenance. Not to mention Zyvax Vuul's huge Recharge ability damage decimated the HP out Djinn Oshannus & Baakjira at R2/T13 and R4/T8.
CLICK IMAGE TO WATCH THE FULL BATTLE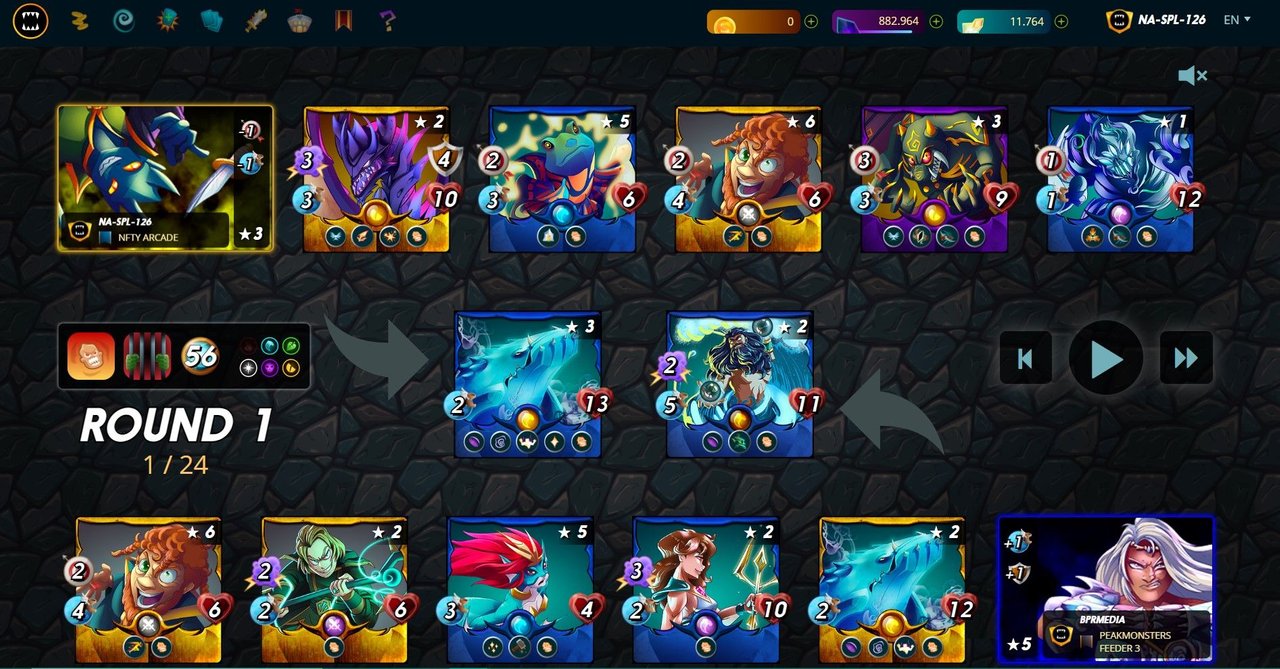 ---
BATTLE #004
             If you've read my blog about Dodge Chance, I talked about how magic can be dodged when the ability Phase is in play. One of the perfect monsters to pull that off is Void Dragon. With the Flying ability in addition to its speed, Void Dragon's dodge chance to any attack type is pretty high and if a magic attack did manage to land a hit, the damage gets halved anyway because of the ability Void. Now, disregarding the missed attacks from the other monsters on my opponent's side as they would deal 0 damage anyway, Doctor Blight which by the way is the only threat I considered in this matchup, missed 7. That reduced his chances to inflict his Poison ability in the early rounds & turns which could've been detrimental to my team.
CLICK IMAGE TO WATCH THE FULL BATTLE

---

CONCLUSION
             If I have to be very honest, owning Dragon Splinter cards can be a bit expensive. But by having some of them, you're giving yourself more options to play around with to increase your chance of winning. Having a Dragon summoner gives you versatility if you don't have the leveled-up summoner of a specific splinter. In my case for example since I can't afford to own at least a level 4 Kelya Frendul cough... maybe someone will send it as a gift cough... on my account yet, for me to be able to use my level 2 Djinn Oshannus, I'm using a level 2 Quix the Devious instead. By doing so, I also have an option to include cards like Djinn Chwala in the mix if I predicted my opponent going melee. With all that being said I hope you don't sleep on the Dragon Splinters if you can't afford to buy them, at least consider including them in your next rentals. Some of the Dragon cards I rent are; Brighton Bloom (very useful in Earthquake Ruleset), Carnage Titan (OP position 2 monsters in high mana battles), The Vigilator (super effective in Melee Mayhem, Equal Opportunity & Super Sneak Ruleset), and many others. So that is it for me if you made it up to this point thank you so much for spending time reading this blog and for your continued support.

PROMOTION
             Are you a gaming enthusiast like me? Come and be part of "NFTy Arcade". They are one of the top blockchain gaming guilds out there. Their goal is to create whole new flourishing economies around the world while bringing back the beloved nostalgia of the arcade 👾🎮👽. Currently, they have scholarships on Axie Infinity and Splinterlands which I'm a part of by the way, but they are trying to expand their scholarship programs to other Web3 games soon. So be sure to check them out on their Website, Twitch and Twitter.
---
             Do you love blogging on HIVE? Then you better not miss joining @indiaunited . They are collective members from India, a curation community that helps bloggers on the Hive ecosystem to grow. They started as an India-only community but they saw potential in good quality content from other nationalities which sadly don't get enough credits and recognition often being overshadowed so they decided to open up their curation community to all aspiring Hive Bloggers out there like myself. Come and be part of the growing India United community.

CLICK THE BANNER TO JOIN INDIA UNITED DISCORD
---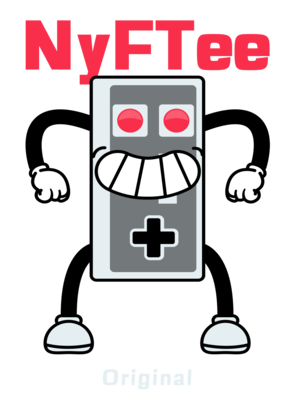 Here's one more guild I would want to promote and that is "NyFTeeOriginal". They are a registered LLC in Arizona, as well as Federally in the US under NyFTee Original LLC. Our community consists of people that have an interest in all aspects of Web3 gaming like Splinterlands, whether it be just as a player, an investor, a network, or even a creator. The guild just recently absorbed one of the Top Splinterlands guilds "Pay It Forward" to represent their Esports division.
             Around March of this year, they created NyFTee Original Token (NOG) as their Governance Token moving forward and also created NyFTee Original Games Token (NOGG) as an earned currency. As early as now you can already start farming NOGG while playing some of the games you love. So why not start getting paid in the future for the things you are doing now anyway! If you would love to learn more about our awesome guild or are simply interested to become part of our growing Splinterlands Esports Team and community, kindly do yourself a favor and click our adorable NyFTee Original mascot to join our Discord Server.
---
             If I missed out on something or you have some thoughts or suggestions you wanna share kindly do comment it down below or simply comment "Up" just to let me know that people read this. Also, if you find this article helpful or entertaining, a like & follow would be awesome. Upvotes will also be very much appreciated 😍😘. May God bless us all. Thank you and I'll catch you on the next one.
---
             Are you new to Splinterlands? You can use any of my referral links below to register for the game. I would gladly send some DEC to my referrals to help you get started.
https://splinterlands.com?ref=calmocean26
https://splinterlands.com?ref=kaylerfaye
https://splinterlands.com?ref=jamwhiz
---
CREDITS
splinterlore.com - for the Dragon Splinter lore
wallup.net - for the Daenerys Targaryen wallpaper used in my thumbnail (unfortunately, I can't find the artist of this wonderful wallpaper to give him/her proper credits so I'm giving the merits to wallup.net)
pngtree.com - for my line divider