Personal Development


Sometimes we aim for personal development, sometimes it just happens as we grow older and do more of things we enjoy. Inevitably, we become better and some of us may even thrive - while discovering talents we never knew we had.
It's many years that I liked photography but never thought of doing something more serious with it.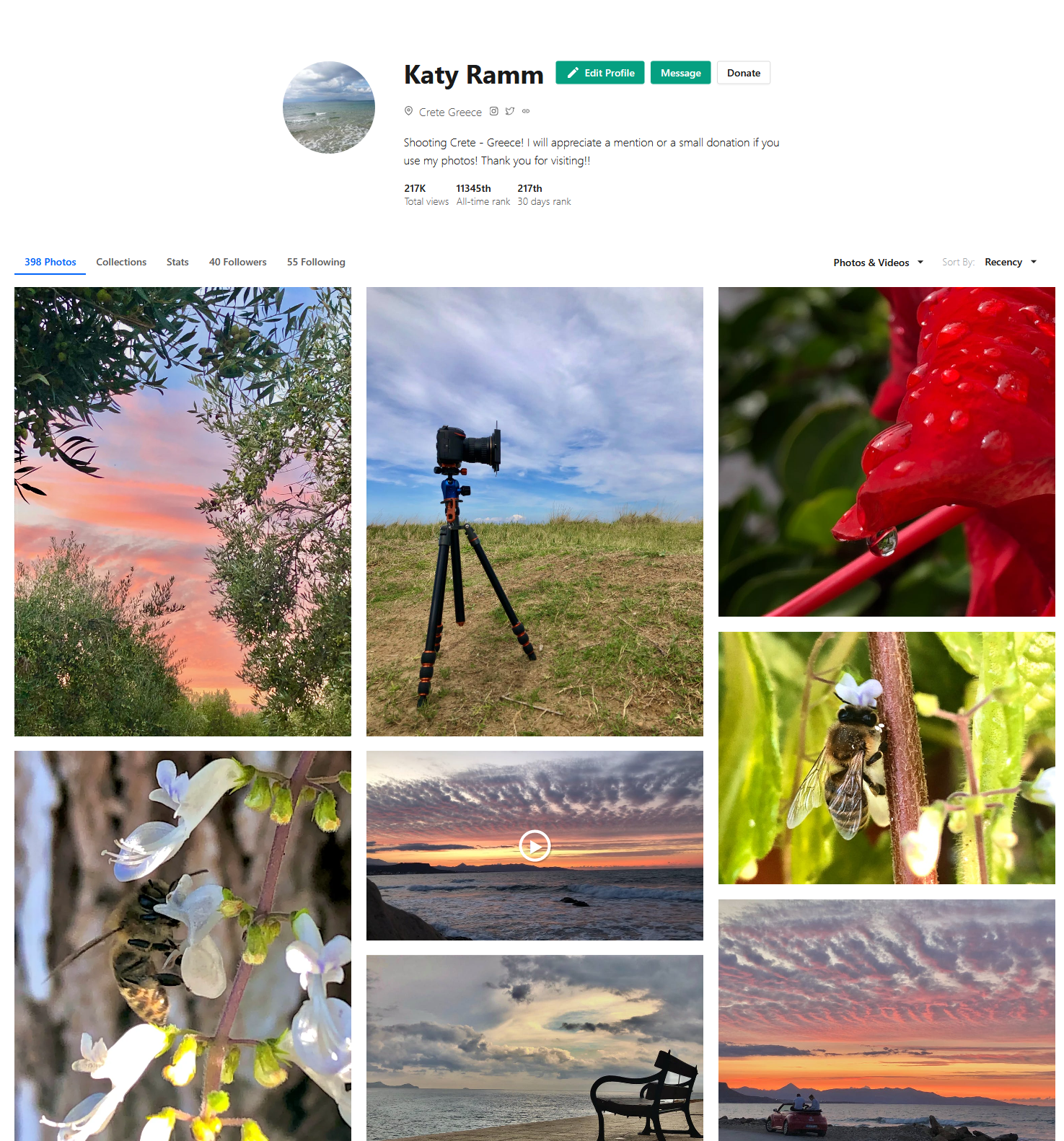 But in the last few months I have discovered other aspects of shooting.. And I started sharing more of my images on the blockchain. Some of them I also shared at the platform pexels.com
[Here is my first post explaining about sharing free images for my project About Heraklion and this is my very first milestone! 100 images - 1000 views!
And now?
More than 300K views, more than 5K downloads and .. some featured images/photos..
I know, what you will ask - *so what did you get out of it?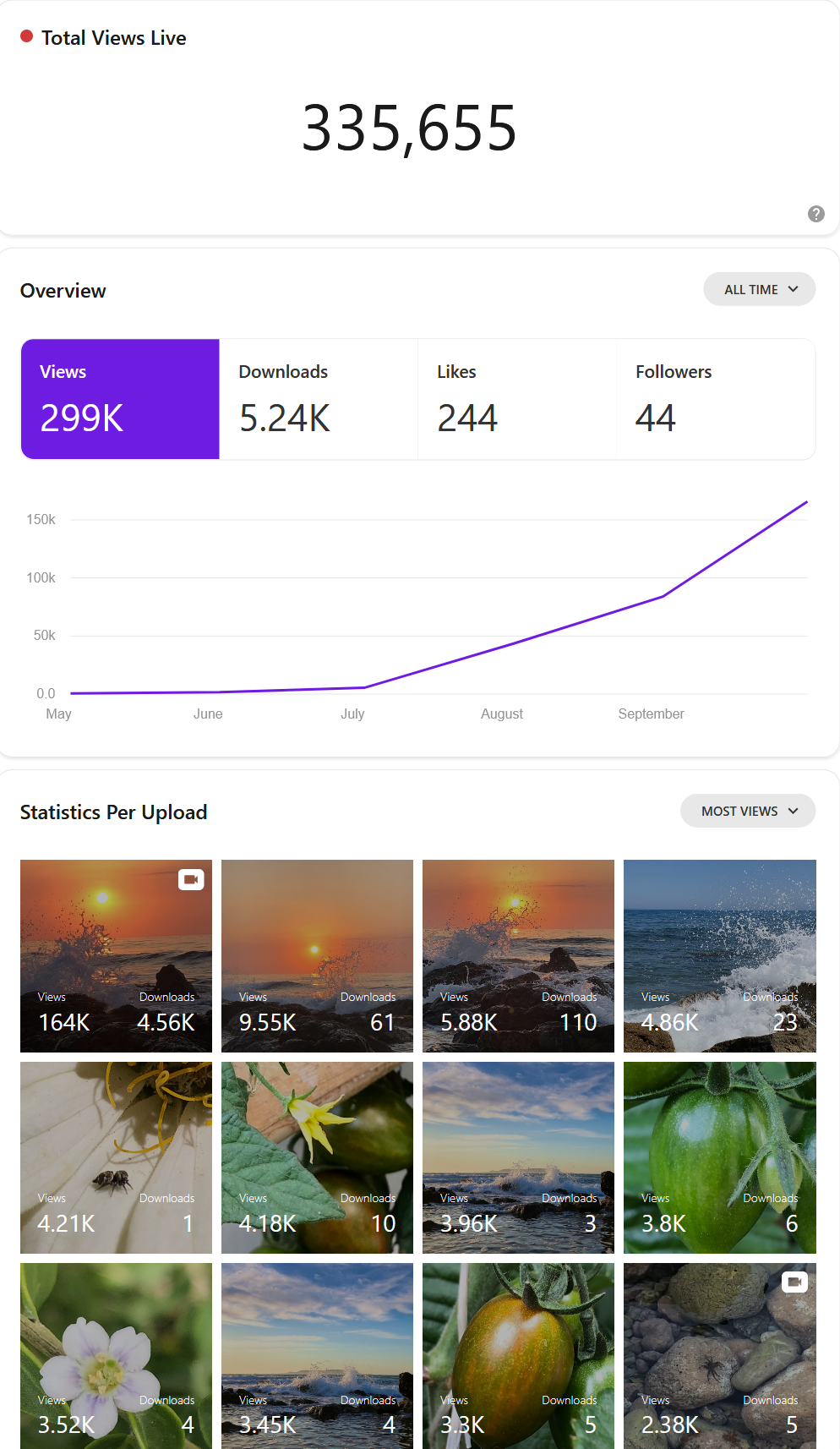 ---
How can you earn by giving away your images for free?
Well, you can get donations. (There is a donation button that leads to a paypal account)
But I did not get any dollar from any downloads.
But here is what I did get
Mentions!
[1] You could get mentioned at your social media channels!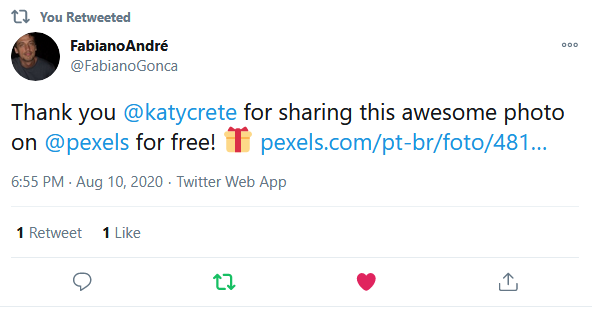 Increase your followers!
[2] You can get more followers at the social media channels you have connected/showing at the pexels account.
I noticed that I get about 30-40 new followers per day at my Instagram account without doing almost anything! I don't even put tags most of the times!
New Skills!
[3] I got to participate at the Pexels Intro to Photography Online School!
This was an amazing opportunity, I learned a lot about photography plus I got to meet some very nice friends who are also on pexels! (It will be great if some of them come over here, what do you think?? :))) I will also get a certificate because I did all the assignments!
Improve your photography!
[4] I have learned more about photography in such a short time!
I had a great instructor and there were lots of new things that changed my perception for photography very much. I am now thinking twice before clicking the 'click' button :)
Make new friends!
[5] There is a fantastic photographers' community out there
Who are ready to answer my questions or I am ready to help any of them with feedback or if I have something to tell them :)
Contests!
[6] I got to participate to a new contest!
There is a new contest with a 100$ prize for the best photography - only for the students of the Pexels Photography Class and I got to participate!
I know that I will probably not win, because there are so many amazing photographers that were my co-students, but still .. it feels wonderful to be among them, to have many of them as an example and to set higher goals. One step at a time :)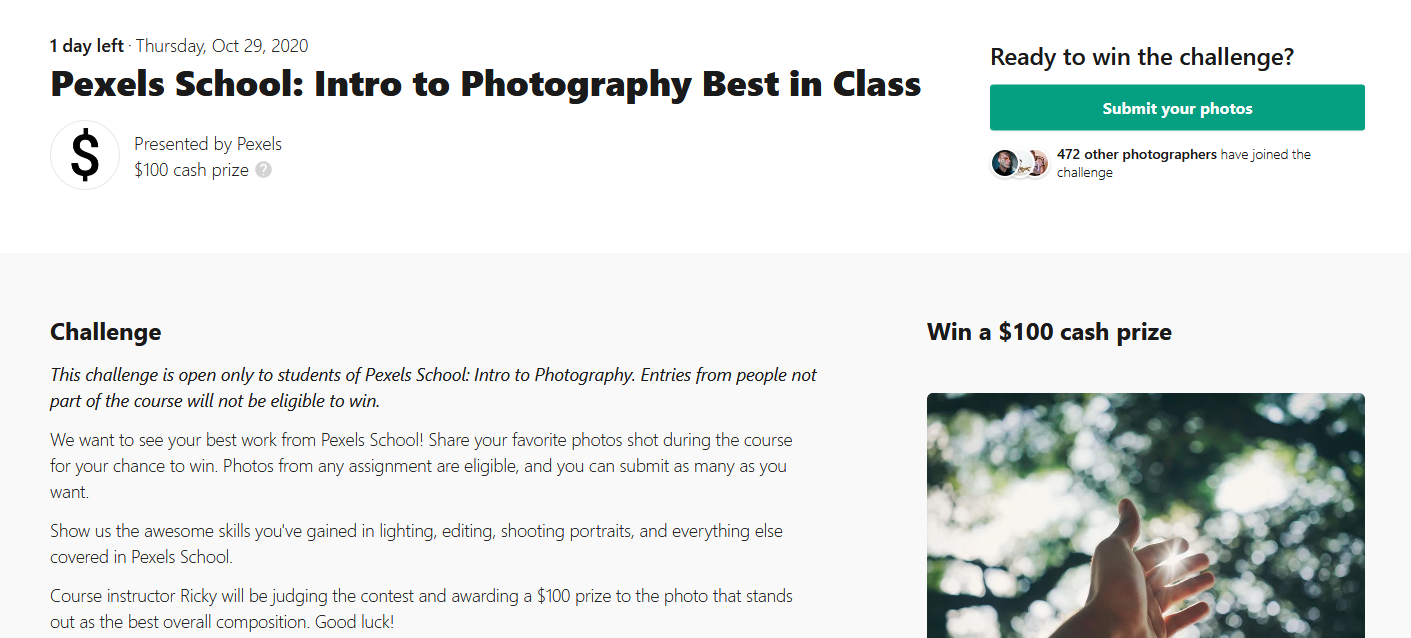 So, what do you think?
Would you give away something for free to win more in the long run?
If you would like to check out my photos, feel free to visit my profile there katy at pexels
And something extra for my photography friends that are already on hive. ..
Did you know that there is a stock images' library right here at hive?
Join the Community: https://hive.blog/trending/hive-118554
Admin: @minismallholding
Read this: https://hive.blog/hive-118554/@hive-118554/about-stock-images-and-important-information-please-read-first
[BONUS] Get a certificate
p.s. I just received my certificate and you are the first ones to know it officially!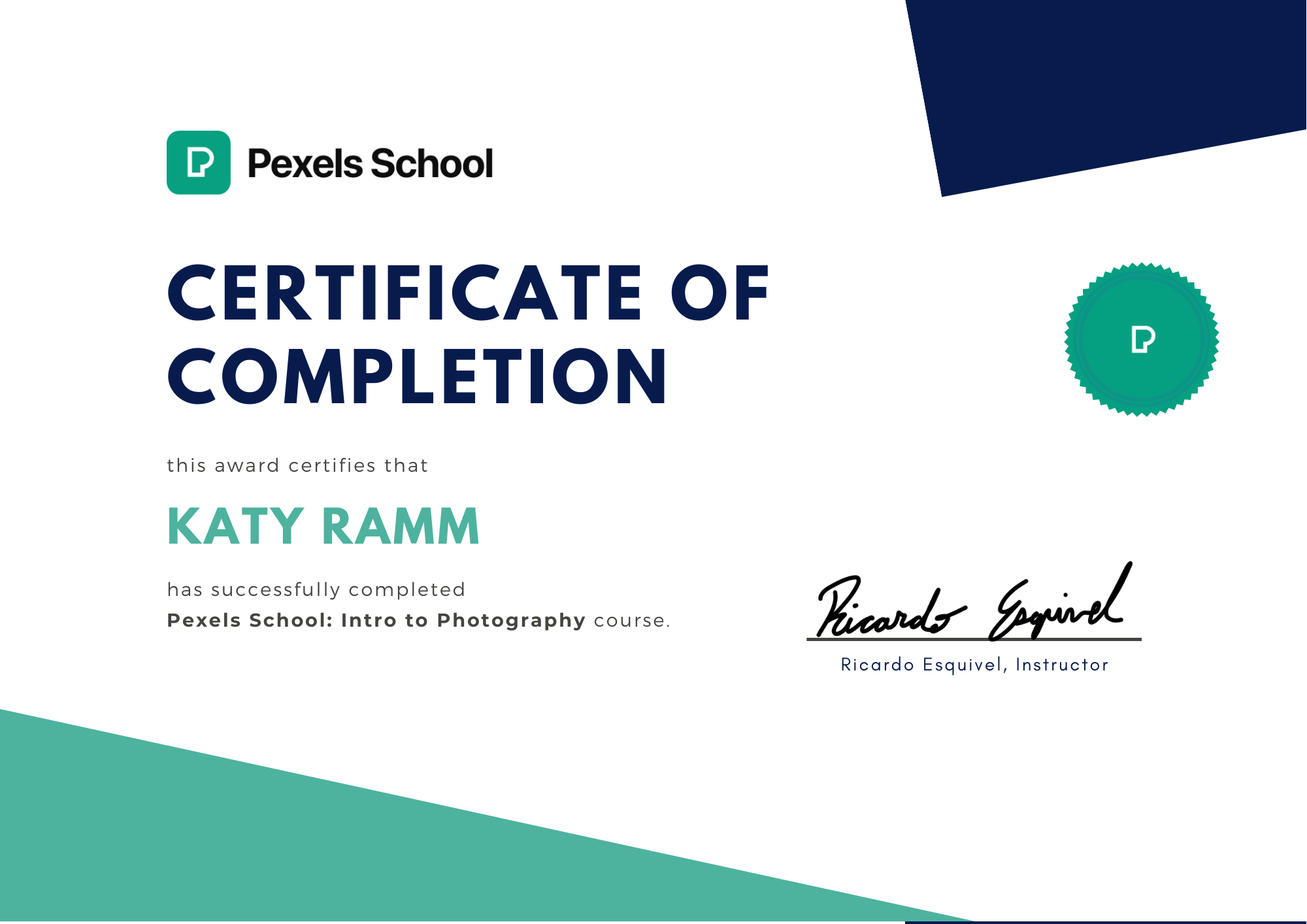 Thank you for visiting my blog!
---
Follow me on twitter for crypto stuff: https://twitter.com/katerinaramm1
My personal discoveries and every day experiences: https://www.instagram.com/katycrete/
My city's account and lovely community: https://www.instagram.com/aboutheraklion/
And let's not forget my giphy channels
For my city: https://giphy.com/channel/aboutheraklion
My personal account: https://giphy.com/channel/katyramm
My youtube channel: https://www.youtube.com/channel/UCY0T7LAdd_WFjKFxGDO97mA?view_as=subscriber
Posted Using LeoFinance Beta