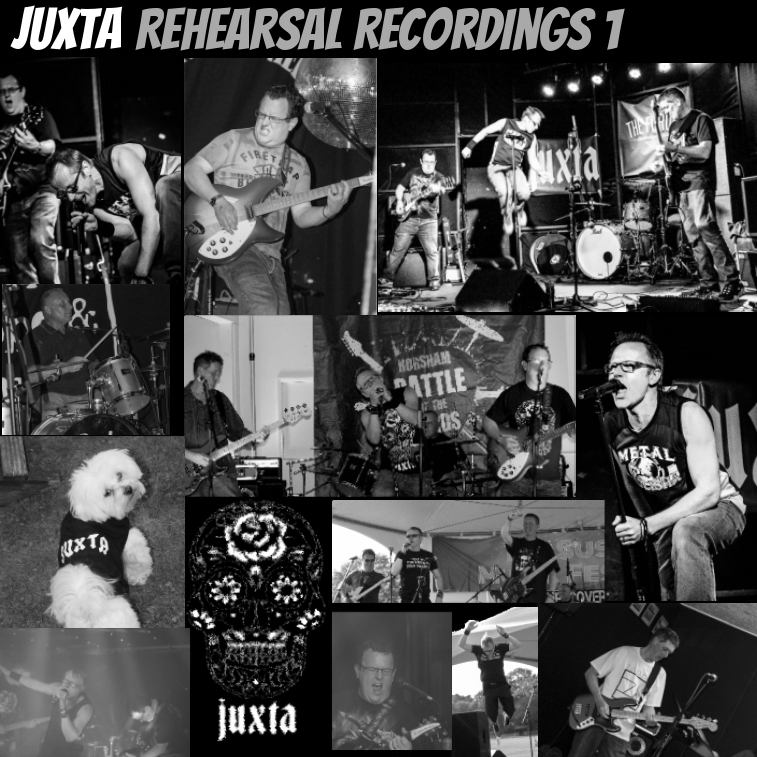 From the first album recorded with a full band. The whole album was recorded at rehearsals with just a couple of ZOOM microphones. I then over dubbed vocals in my home studio. Expertly mastered by The Turtle Project with thanks!


Support us by listening on the following platform(s) (we earn a small amount of crypto and would appreciate it):



LYRICS
I was falling
Terminal velocity
Nobody calling
No one to save me
I looked for the ground
Where am I going?
Couldn't be found
Just no way of knowing

Terminal velocity ad infinitum 

Hours passed by
Nothing changed
Not a cloud in the sky
Everything stayed the same
Then I got to thinking 
What if I fall forever?
Could this be the end?
Into the never never!

Terminal velocity ad infinitum 

I had a feeling of calm
As if it all made sense
No panic no alarm
No longer intense
I must have fallen asleep
The Sandman was calling
But when I opened my eyes
I was still falling!!

Terminal velocity ad infinitum
---
FOLLOW Juxta
More about Juxta
Genre agnostic singer/songwriter from the UK with influences including: Radiohead, Nine Inch Nails, Motorhead, Bjork & The Buzzcocks.



---


![juxta profile wide.png](https://steemitimages.com/DQmSeG63PbVrFFyzhQqjQ2LTc6nCX4TQVr4KXcqN8oFyWQD/juxta%20profile%20wide.png)


[![](https://cdn3.iconfinder.com/data/icons/social-media-special/256/spotify-64.png)](http://play.spotify.com/artist/21iGpZuaMiJPrCNQcWPKKN)[![](https://cdn0.iconfinder.com/data/icons/social-media-2165/614/2_-_Facebook-64.png)](https://www.facebook.com/JuxtaMusicUK/)[![](https://cdn0.iconfinder.com/data/icons/social-media-2165/614/1_-_Twitter-64.png)](https://twitter.com/JUXTAmusicUK)[![](https://image.ibb.co/bJo0Sc/Musicoin_212.png)](https://musicoin.org/nav/artist/0xe6ef3732632fd80a7bbdfbbf9ed3f948043d842a)