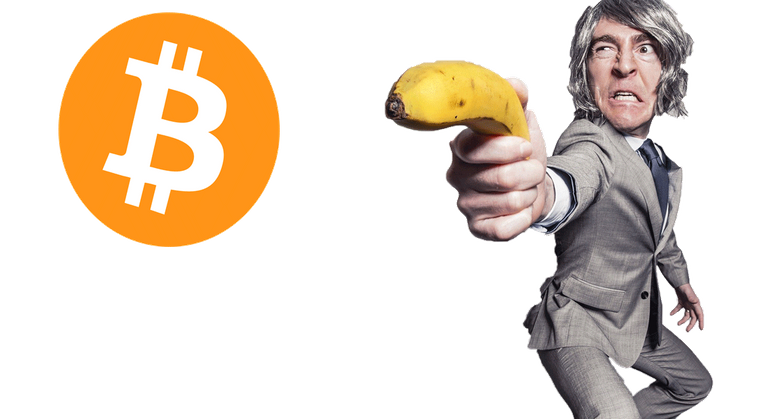 If you've been on social media or following crypto news for the last few days, you've probably read or heard the words "the SEC", "ETF" and "Gary Gensler" and his last comments on Bitcoin multiple times...That is right, It is just yet another spot Bitcoin ETF application being rejected by the SEC. This time, it was Grayscale's attempt to convert its $13.5 billion Trust into a spot-based bitcoin exchange-traded fund (ETF), and the SEC said NO. Grayscale was not alone in its extensive efforts to get a spot Bitcoin ETF, Bitwise also tried to win approval which also got rejected on the same day!
Now, although these rejections were pretty much expected, many people were getting their hopes high that this time it might be different given the latest comments of Gary Gensler (the chair of the SEC) who made an appearance on CNBC just a few days ago to confirm that Bitcoin falls under the category of commodities in the eyes of the SEC, so they don't see it as a security. This was actually a piece of good news as it should spare BTC any potential nasty regulatory strikes for the foreseeable future. Additionally, several bitcoin futures-based ETFs have already been approved over the past few months. That's why some people were hoping this was a prelude to spot BTC application being approved by the SEC. Alas, this was not the case!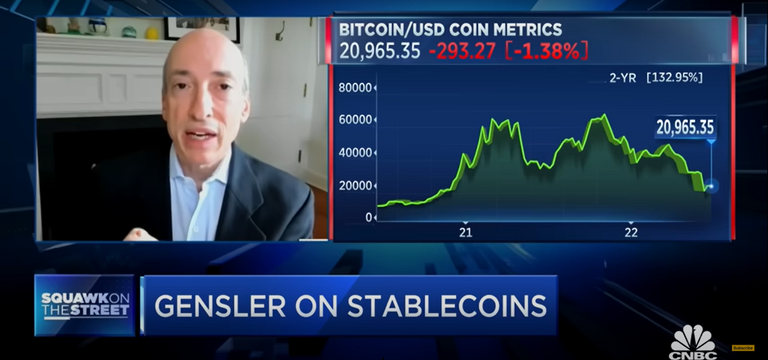 For its part, Grayscale has heavily criticized the SEC stating that it doesn't make sense to approve an ETF based on bitcoin futures but not allow one based on the underlying investment. Grayscale also went further to sue the SEC for its "arbitrary acting"
The SEC is acting arbitrary and capricious by continuing to approve bitcoin futures-based ETFs while continuing to deny spot bitcoin ETFs," Grayscale CEO Michael Sonnenshein said in an interview with CNBC.
So, what gives? why does the SEC continue to let the crypto community down? why do Gary Gensler and his pals keep on dismissing BTC although they acknowledge its merit as a commodity? They know its popularity and importance, and they know how much it is superior to fiat...
Well, allow me to share my humble point of view...
For starters, the SEC is a government agency in the United States that was created in 1934 in response to the Great Depression of 1929. According to its claims, the SEC aims to "protect investors, maintain the fair markets, and facilitate capital formation." As is often the case, however, actions speak louder than words and when we look at the SEC policies and actions, I think it is quite clear that the SEC doesn't care too much about "protecting investors" as it does for protecting the traditional financial systems.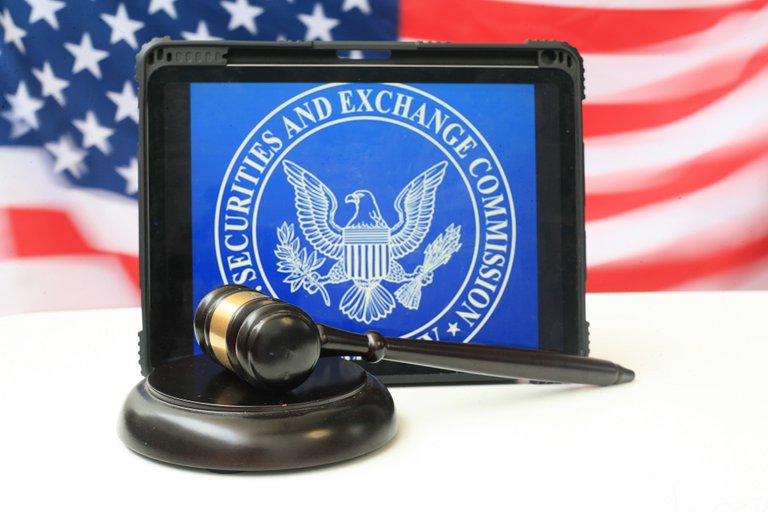 Don't forget that Bitcoin was carefully designed to make a hole in the pocketbooks of banks and so far it has done quite well to that end. Billions and even trillions of dollars have been drained from traditional banks into Bitcoin and the broader crypto space in just a few years. I'm not exaggerating here, In fact, the crypto market cap reached as high as 3 trillion dollars last year according to Coingecko data, and I don't think the suits on wall street will be so happy to see this happen anytime soon. Yes, they might acknowledge crypto is unstoppable and that it's impossible to keep cracking down on it forever, but at the same time, they are not to going go down without a fight either...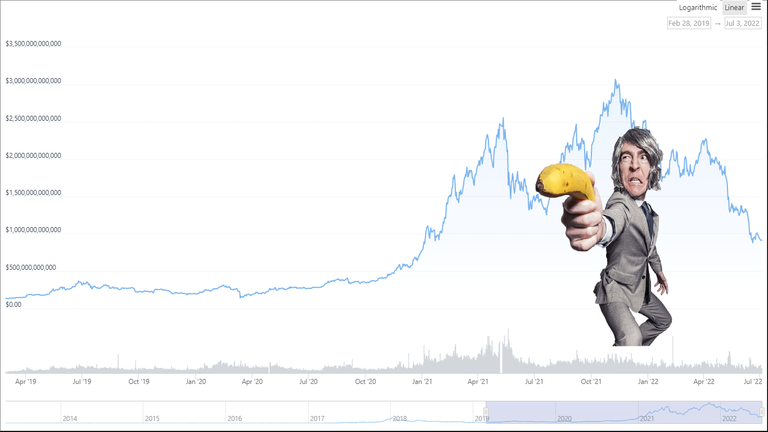 As long as they can resist they will, but I have no doubt crypto mass adoption is on track to take place sooner or later as a fait accompli. At that point, we're going to see banks, companies, and possibly governments race against time to ride the crypto wave, and until then, I believe HOLD is my way to go... what about you?
THANK YOU FOR READING
---
You can also find me on these platforms:


PS, Unless otherwise stated, all images in this post are either my own design or from free photo-sharing sites (e.g. pixabay.com)