I had a good production last September. You can read it at " How Grateful I am For an Awesome September."  Though I still need to improve in a lot of things. I have some unmet goals. My earning was only about a half of my target.
This October, I intend to improve my earnings.
---
Hello again, dearest readers. This is my second post for the month of October. In my post, " How Grateful I am For an Awesome September", I mentioned already some of my goals for October which includes the following
posting goals on different platforms;

social media goals;

Earning Goals; and

other goals
In this post, I'm going to start with the current financial situation and my budget planning, followed by my earning goals based on my budget planning. Lastly, I will proceed with the how which includes my posting goals.
---
I just received my salary from my part-time job four days ago. But I used it all to pay for the monthly amortization of the property that I bought five years ago. I have two months' arrears. Since they have a promo that all penalties are waived if paid on or before September 30. So, I have to pay for everything and borrowed an additional P2000 (about $40).
Currently, I have about $10 left in my readcash and in noisecash, I have $40. Also, I have about 0.15 BCH in my wallet which is equivalent to a little less than $80.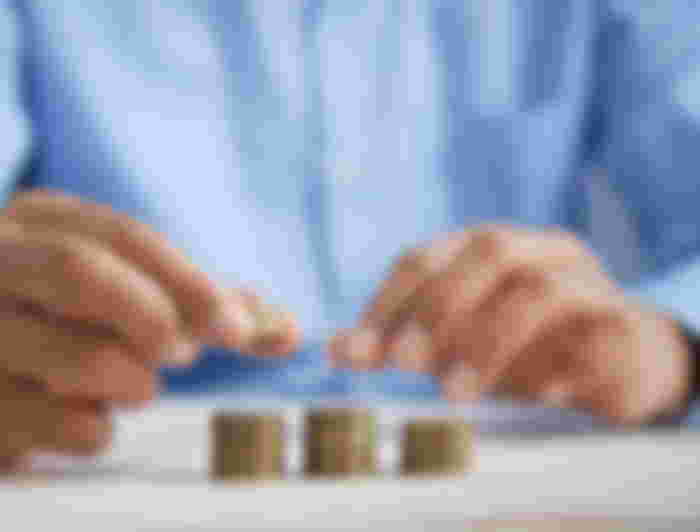 Image source: Unsplash
First I need to pay the P2000 ($40) that I borrowed. That's easily covered by the amount I have in noise.

I need about PHP 1,500 or $30 to get the screen of my old Huawei P30 lite. It was dropped and probably stepped on accidentally by my youngest son. (I will use the US dollar from now on)

I need another $35 for my mobile phone bills.

For our basic expenses for the family, at least $100.- That's just my part. Of course, my wife is earning also.

For my personal expenses, $80. Thankfully the cost of living here in the province is quite low.

Monthly amortization for the piece of property I mentioned, $60
Total = $305. That's the total budget that I need for October.
If I need $305 for my monthly expenses
+10% savings and investment goals. That means I need to earn about $335.75 this month
That's $15.75 more than my original earning goal in read.cash.
Part of the savings will go partly to my emergency fund, and partly to Nexo or a similar platform (any suggestions?).
Image Source: Unsplash
As I have mentioned in my previous post, here are my original earning goals.
Read.cash- $200. That means if I can upload at least 25 articles in a month, each article should earn an average of $8. That's achievable.
Noise.cash- $120. I think I can make this much.
Publish0x- I still don't know how much I can earn from this platform. But I will start with a $5 goal.

Medium, Forumcoin, myLot- I still have to start with Medium, $10.

I still don't know how much I could earn from Fiverr and Bitworkerss. But if set my rate to at least $10 per Gig and get one gig or job from either platform per week, that's an additional $40.
From these sources alone, I could get $375. For this month, this is a must since I have already used my salary to pay off my debt.
To reach the $200 goal I need to write at least 25 articles with an average earning of $8. At the time of writing, my first article has earned $4.74 so far. So I need to write, more engaging and informative posts (without plagiarizing of course).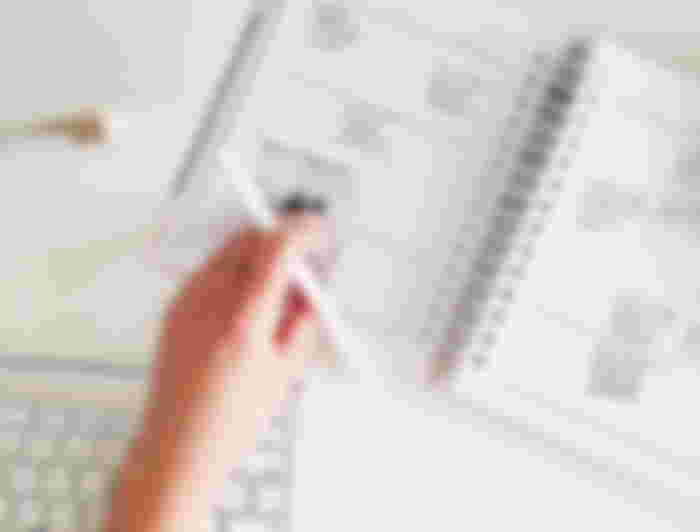 Image Source: Unsplash
In noise.cash, projecting the earning is more difficult. The number of tips receives varies and I can't decipher what affects it. But my goal is to earn $4 a day. So I need to take as many quality photos as I can per day. And/or create at least two digital or handmade drawings per week.
For Publish, Medium, Forumcoin, and myLot, a few comments per day will help me earn a few cents. An article per week in Forumcoin will earn me at least $0.50 per article. Though I set my earning goals for these platforms to $10. Note though that these platforms have minimum Payout. So this is a grey area for me here. My other goal for writing for these platforms is to talk about Bitcoin Cash, outside the cryptocurrency realm.
Bitworkerss and Fiverr. I used to offer graphic design/illustration gigs in Fiverr. I need to reactivate that. And I mean right after I post this. And I will offer the same jobs to Bitworkerss. Hopefully, I could get $10 a week from these platforms starting this week.
Blockchain Games. I have started to play Splinterlands. I'm just getting my feet wet on this game and I still don't know how much I could earn from it. I also hope I could get into Axie Infinity.
SmartBCH - This is more of a learning goal at first. I'm reading The Ultimate Guide to SmartBCH for Newbies by @MoreGainStrategies. My problem is my main device is a Huawei Nova 7i which no longer has access to Google Play. But I have a borrowed tablet which I can use for now. Maybe I can invest some of my savings here.
I'm just on the learning stage on this part. Let's say this is part of my learning goal as well. I'm starting with Instagram and Pinterest Marketing... maybe just maybe I'd learn to use Facebook for this purpose as well, but if it weren't for my work, I'd ditch FB entirely.
I already created my WordPress.com. For now, I can't afford my own domain and hosting. Again my purpose is to talk about BCH outside the cryptocurrency realm. And promote read.cash and noise.cash. I will talk about this after I launch it this week.
Surprised? It's not all about writing, earning, and savings. Fitness is just as equally important. I need to do at least two long walks per week to start with. Then add jog/walk once a week, and constantly improving my pace and distance. In between, I need to do some Freeletics.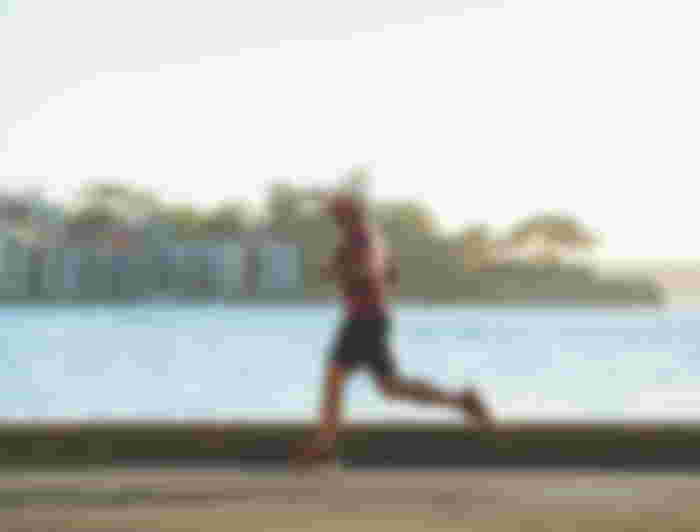 Image Source: Unsplash
I still have other things in mind, but for this week, I wanted to see how I will do with these goals first. Will I get stressed out? Or I can do more?
We all heard these words from Benjamin Franklin.
"If you fail to plan, you are planning to fail."
This is something I need to do weekly and update my plans and to-do list daily.
If there is something that I lacked in September, it was consistency. I week, I wrote almost daily. The other week, nothing.
As Dwayne "The Rock" Johnson says,
"Greatness is about Consistency. Consistent hard work lead to success"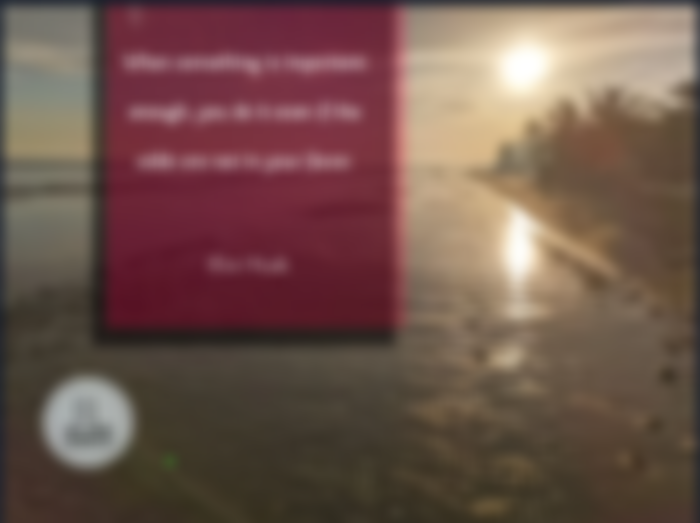 (Image was originally posted in noise.cash)
I made this article not as a suggestion. These are personal goals. This may work on me or may not. We are all different. Some of these may work as well on you, some may not.
Life is full of uncertainties. Some things may go as we planned, some may not. And during those times that things won't go as we planned, the best thing to do is to make adjustments. That being said, let's make the best out of October.
P.S.
I need to earn that $30 this week to have my old phone repaired. :D

All of the content is mine unless otherwise indicated.
This article was originally posted in read.cash: https://read.cash/@JLoberiza/lets-make-the-best-out-of-october-438332ca
*Lead image is created with Pixterller.
---