Glassnode analyst firm reports that there are currently over 13,000 Bitcoin addresses storing coins worth more than $ 1 million.
At current prices, it takes about 107 BTC to become a dollar millionaire. Since this indicator depends on the price of bitcoin in dollars, it is quite volatile, however, like the price of BTC itself. At the same time, the number of wallets storing more than 100 BTC remains stable.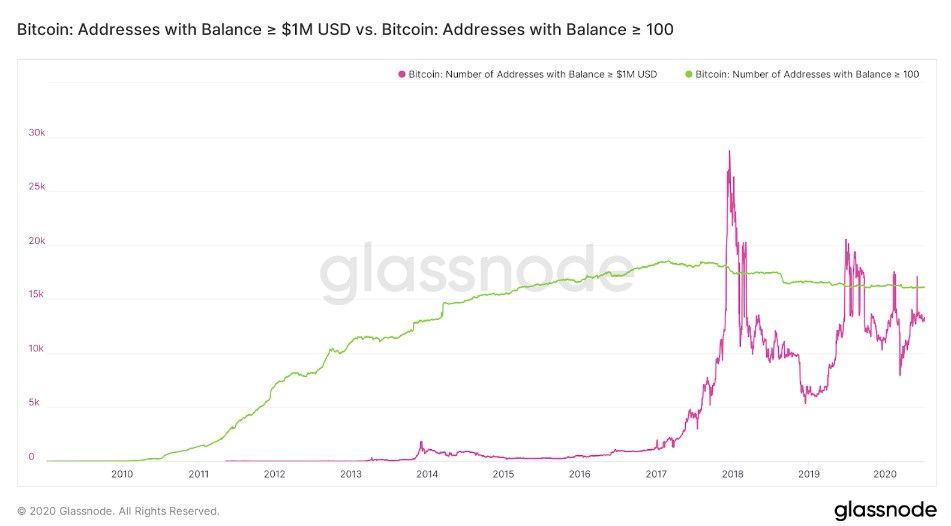 The largest number of addresses storing bitcoins worth more than $ 1 million was recorded at the end of 2017, when the BTC rate reached $ 20,000. Analysts note that it is impossible to establish how many bitcoin millionaires actually exist. 
Some wallets with large reserves of BTC belong to cryptocurrency exchanges and companies. On the other hand, people who own large cryptocurrency reserves can split it into a large number of wallets.
Recall that, as Glassnode recently reported , on July 8, they removed 20,660 BTC from cryptocurrency exchanges than they contributed.