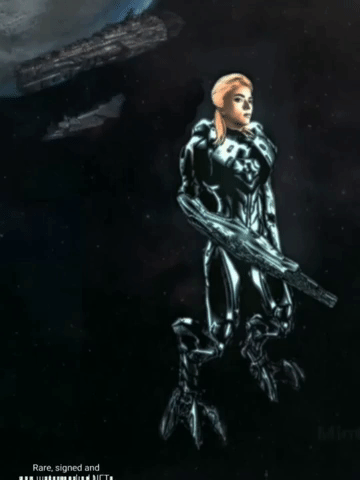 From Aeon 14: Rika's Marauders Books 1-3 by M. D. Cooper
About Rika -
Rika is mech-meat, a cyborg killing machine, created by the Genevian military and cast aside when the war was lost.
But the enemy has upped the ante and the mechs of Rika's fireteam will have to go up against unimaginable odds if they want to serve their time and become human again.
The events of the "Rika's Marauders series" occur during the New Canaan timespan in The Orion War series. This series may be read at any time after reading Destiny Lost, New Canaan, or Orion Rising.
"Rika Activated" is an epic journey with Rika as she goes from a young woman lost and alone, to the leader of an elite special forces team, ultimately becoming the commander of a company of mechanized warriors.
(Sources: https://bookbarbarian.com/rika-activated-aeon-14-rikas-marauders-books-1-3-by-m-d-cooper/; https://www.audible.com/series/Rikas-Marauders-Series-Audiobooks/B07C7YN9JG)
This is #1 of 3 rare (only three minted), signed and non-watermarked NFTs of "Rika Activated" from the "Aeon 14" Fan Art Collection #1 of 3.
Available HERE:
https://zilliqa.mintable.app/artwork/item/Rika-Activated---1-Rika-Activated---from-the-Aeon-14-Fan-Art-Collection-1-of-3/QExQxc3oLjVsslV
When purchased, the NFT is totally yours to display, HODL or resell.
May you and yours be well and loving life today.
In Lak'ech, JaiChai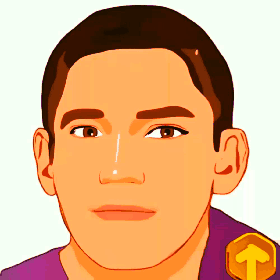 (JaiChai 07 DEC 2021. Simultaneous multi-site submissions posted. All rights reserved.)