Here's me as Saul Goodman.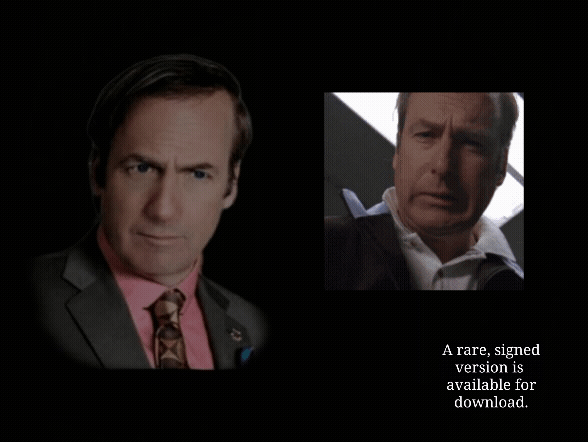 "Saul" 3D.gif
*A rare, signed, higher resolution and non-watermarked version of this image is available for download at: https://creary.net/digitalart/@jaichai/saul-breaking-bad-tv-series-fan-art
James Morgan "Jimmy" McGill, better known by his professional alias Saul Goodman, is an Albuquerque lawyer and attorney from Saul Goodman & Associates, and is the younger brother of Chuck McGill.
He operated out of a cheap strip mall office in Albuquerque, New Mexico, and engaged in over-the-top advertising advising potential clients to "Better Call Saul" when in trouble with the law.
Despite his ads seeming tacky and cheap, Saul was an effective lawyer, using illegal tactics and dirty schemes to get his clients released or acquitted.
(Source: https://breakingbad.fandom.com/wiki/Jimmy_McGill)
May you and yours be well and loving life today.
In Lak'ech, JaiChai
(JaiChai 18 May 2022. Simultaneous multi-site submissions posted. All rights reserved.)