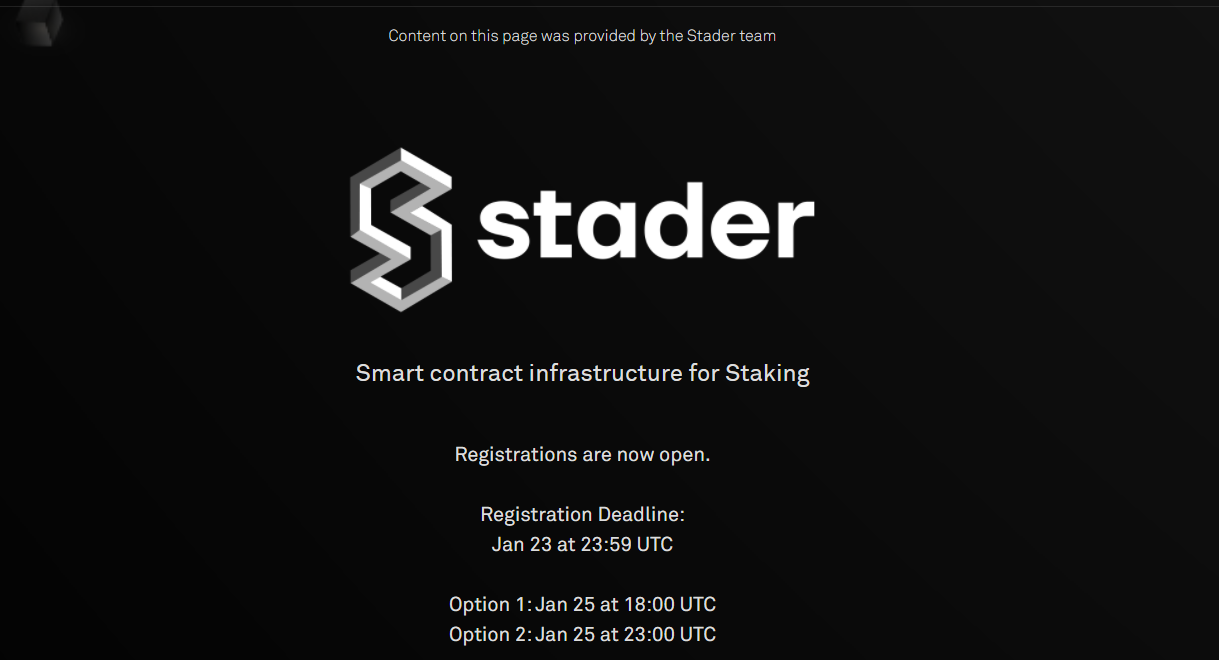 Stader Coinlist Crowdsale
Well, this upcoming CoinList crowdsale from the Stader project will be an interesting one for me.... and by interesting, I hope that it will be completely trouble free! It will be the first CoinList sale that I will be taking part in which I will be doing the whole process as an Australia resident again... the last one at the end of 2021 was started as a Netherlands resident and finished as an Australian one. This will be Australian from start to finish...
I have written to CoinList about what the procedure for changing residency is... but they have notoriously slow customer service... and that ticket is now about 4 months old with no reply. So, I will have to just do the best that I can and hope that I'm not crossing any invisible lines! As far as I can see, there should be no problems... but unfortunately, people that have been banned appear to have little recourse. My biggest problem at the moment are tokens that I bought as a Dutch resident were not allowed for Australian residents such as the Immutable X (IMX) tokens. I already see that I'm not allowed to access the IMX staking and ecosystem page from CoinList due to my location. Yes yes, I know that I can use a VPN... but quite honestly, I don't want to make problems that might result in a ban.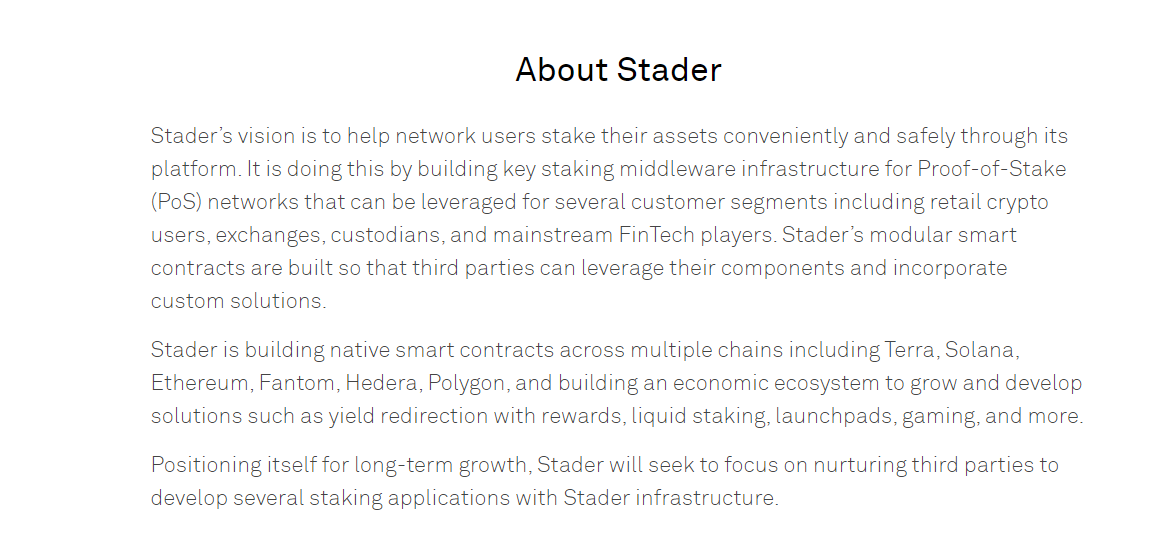 Stader Coinlist Crowdsale
Anyway, back to the topic at hand, the Stader CoinList crowdsale. Last month, there was a similar type of staking token crowdsale (pSTAKE) that was also being conducted by CoinList. Stader takes a slightly different approach, in that it appears to be a bit more infrastructure in comparison to the pSTAKE version which seemed to be more like a DAO for staking pools. So, Stader (SD) seems to building infrastructure for 3rd parties to use rather than acting as a token for pool ownership... I guess time will tell which will be more useful. I guess that both versions are viable, with different limitations and strengths. Stader is definitely aiming for the larger infrastructure play though...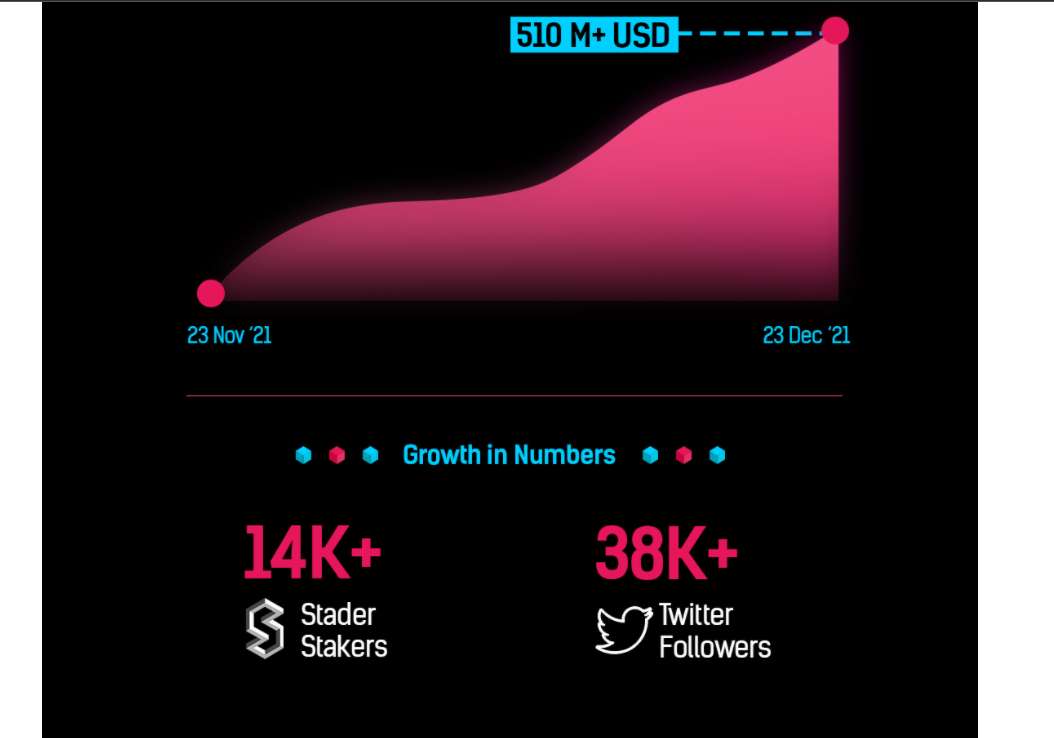 Stader Coinlist Crowdsale
What is quite interesting is the fact that Stader chose the Terra blockchain to deploy first upon. It is pretty impressive how many stakers that they have already on that lesser known blockchain, and that could be quite interesting when they spread out to include the better known ones of Solana, Ethereum, Fantom, Hedera and Polygon!
Twitter followers aren't going to be a real measure of users... but it is a bit of a measure of marketing reach, and at this stage of cryptocurrency ecosystem development, the social hype that you can build is sometimes just as important as the actual underlying protcol.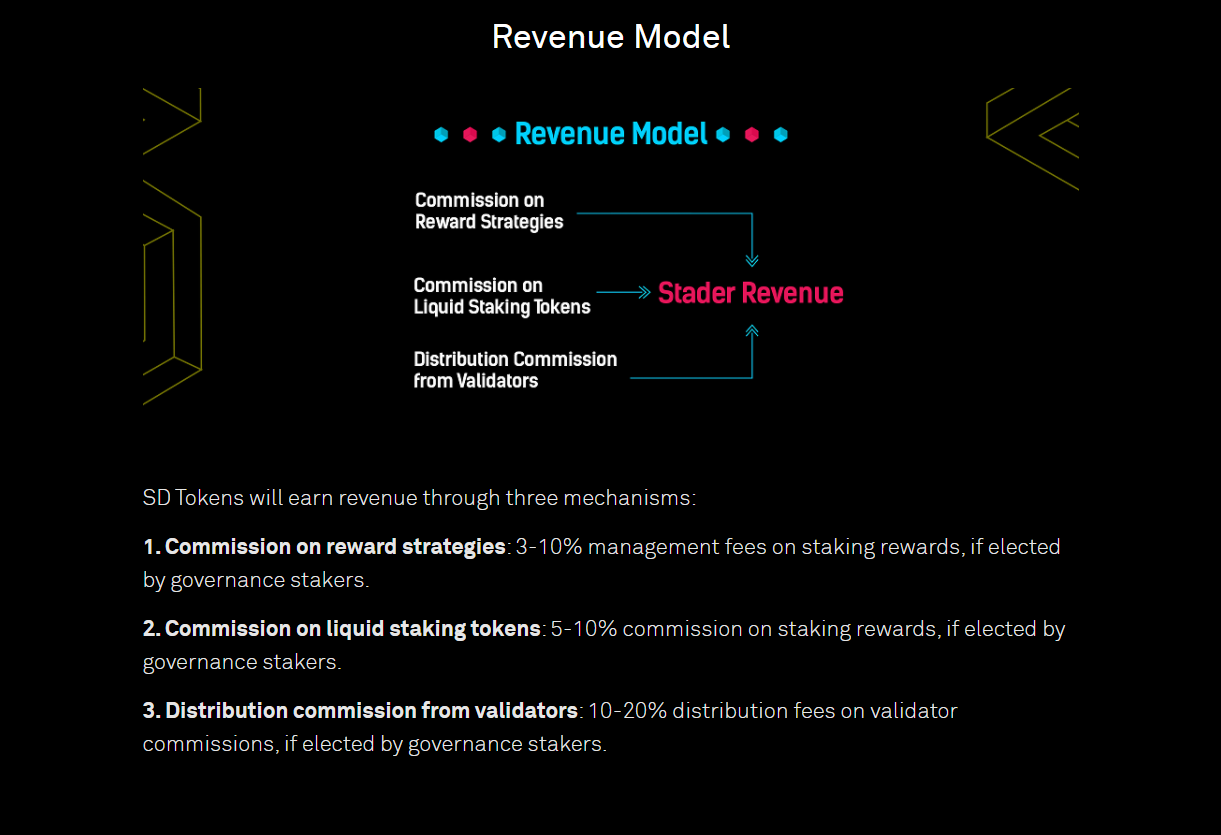 Stader Coinlist Crowdsale
So, one of the key parts of any token is going to be "what is the actual mechanisms through which the token accrues intrinsic value". There are lots of projects out there that have no intrinsic value other than some sort of ethereal "governance" of something... of course, if the governance is part of the control of DAO treasuries that has some meaning. However, the fact that SD tokens take a proportion of commissions from the Stader ecosystem means that there is some worth to the SD tokens as a revenue stream if the Stader staking protocols gain traction.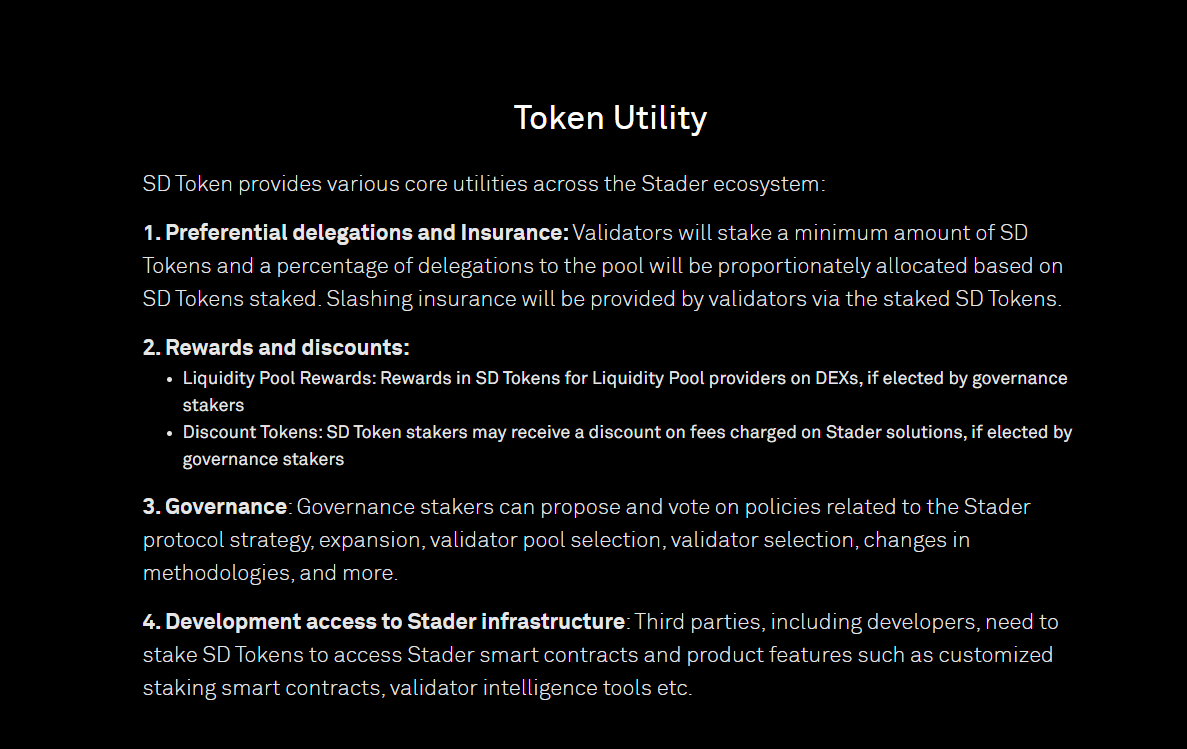 Stader Coinlist Crowdsale
Of course, there are other use cases for the SD token... these relate to the staking infrastructure (preferential staking), governance and infrastructure development. So, not just a one trick pony...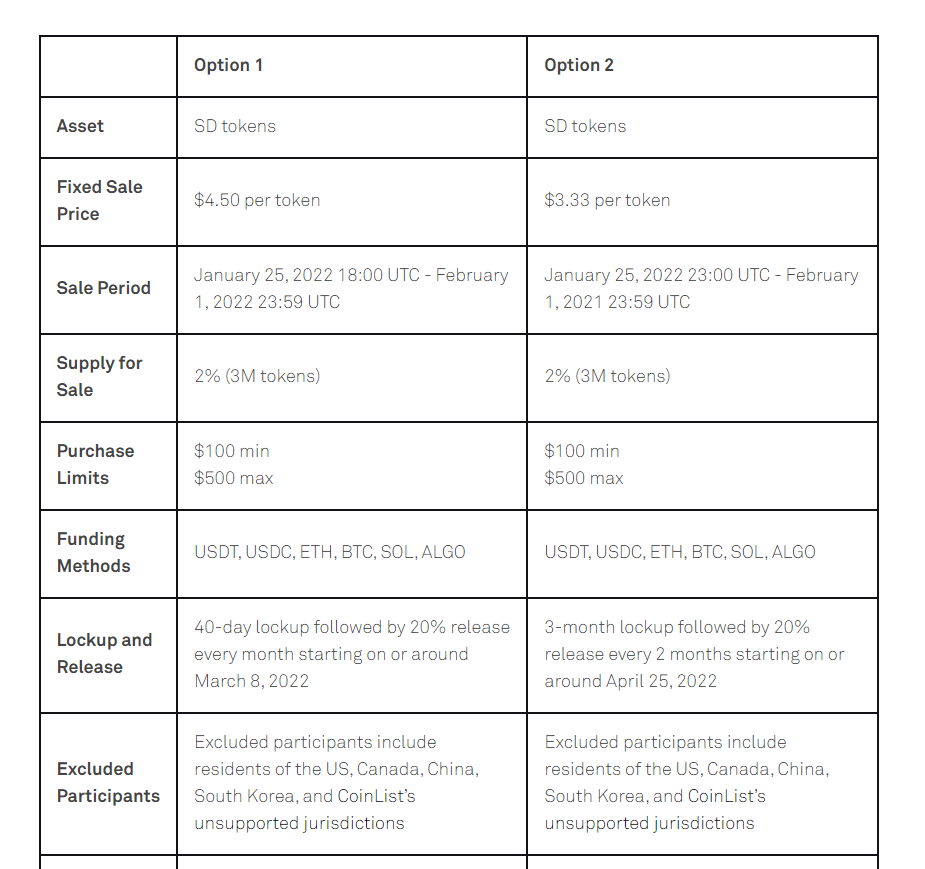 Stader Coinlist Crowdsale
The CoinList crowdsale follows the tried and true format of two rounds. A cheaper round with a longer lockup/vesting schedule and the more expensive option with the shorter more quickly liquid schedule. As usual, I tend to try to put a bit in either way, so that I have the option to sell if I need... but like most CoinList sales, these will likely be a longer term hold and see where they go.
The times are now very similar to what most of the two round sales have taken... the first round time is pretty early in the morning Australia... the timings of these rounds were much more friendly in Europe, but it isn't too bad. Just that my wife might not like an early morning alarm clock going off...
As always, the regular queue is going to be a lottery... don't expect to win it. Meanwhile, the priority queue for high Karma participants (based on historical use and current use of CoinList) quite often results in a purchase spot!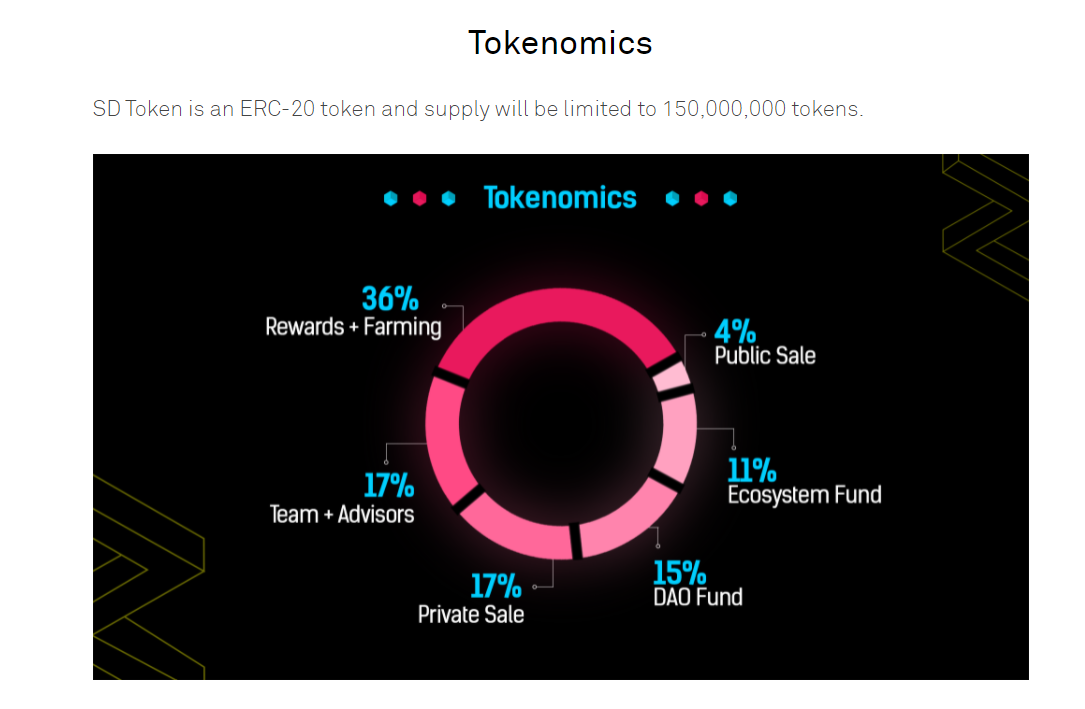 Stader Coinlist Crowdsale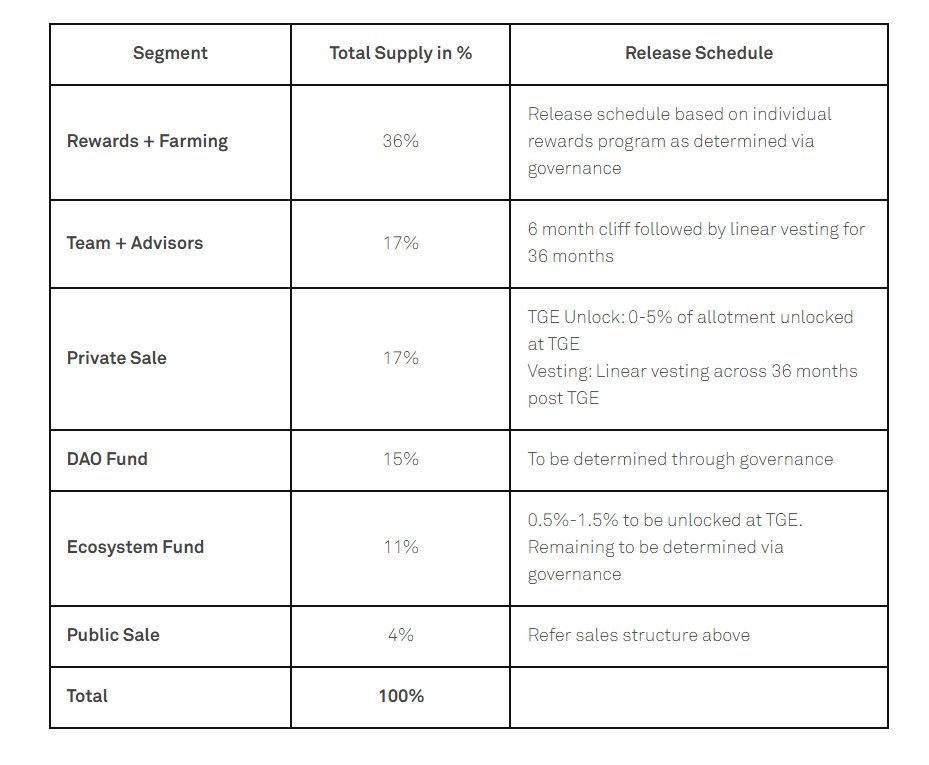 Stader Coinlist Crowdsale
The public sale is dwarfed by the team and private sales... but it appears that there isn't a significant advantage in the private and team vesting schedules. However, as I have mentioned in previous CoinList sales... these sales are NOT good for quick dumps at unlocks and unvesting. CoinList tends to be a touch slow with the actual first unlock in comparison to the rest of the market... you will tend to be many multiples up anyway, but there are invariably cranky cranky people who are peeved that they watched their 50x turn into a "mere" 10x.
... me, I still think that these CoinList ones are longer time frame holds. So, I rarely do much with even at the first unlock. The CoinList sales from ages ago are more than enough to fund these new crowdsales... and that gives a bit of an indicator as to how good they have been!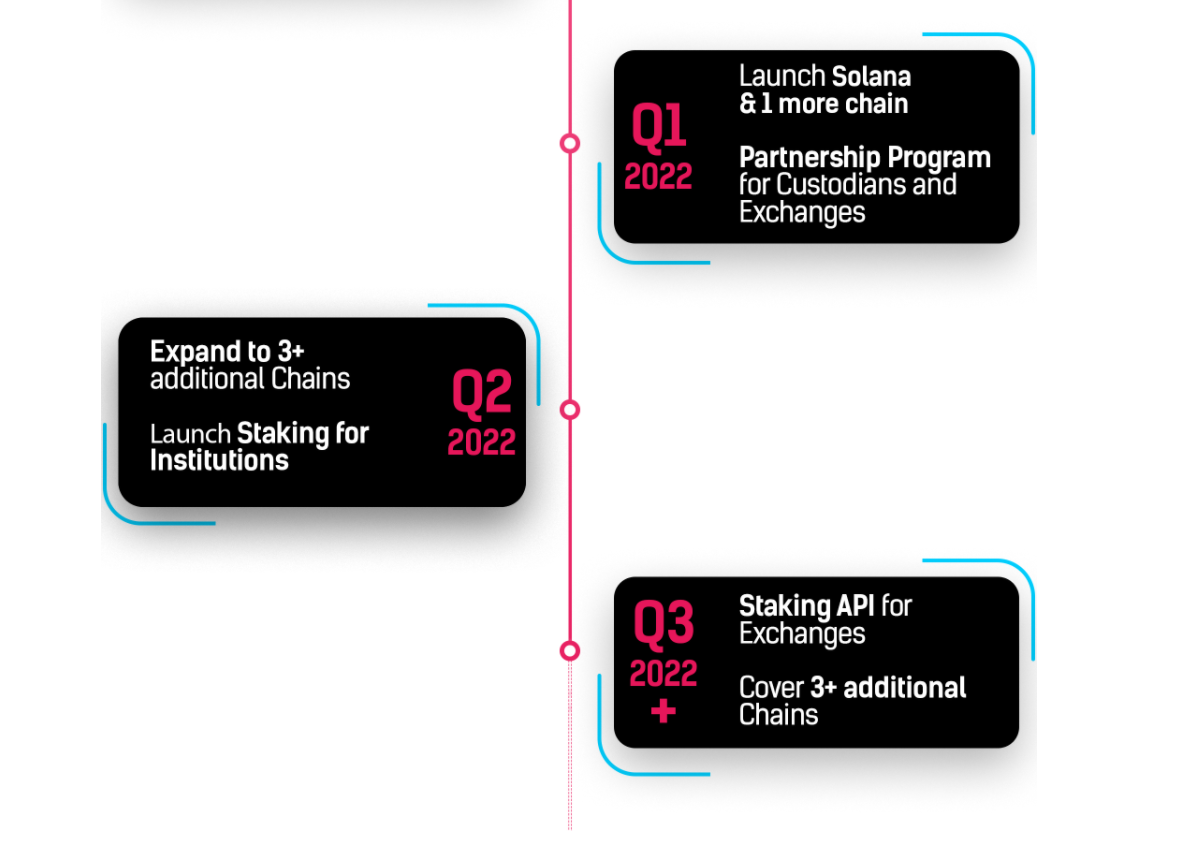 Stader Coinlist Crowdsale
One little thing that seemed pretty interesting on the roadmap was the Institution and Exchange staking integrations. I could really imagine that there would be a number of those types of custodial stakers who would like to have a bit of a turnkey solution to staking rather than developing, maintaining and handling their own staking infrastructure.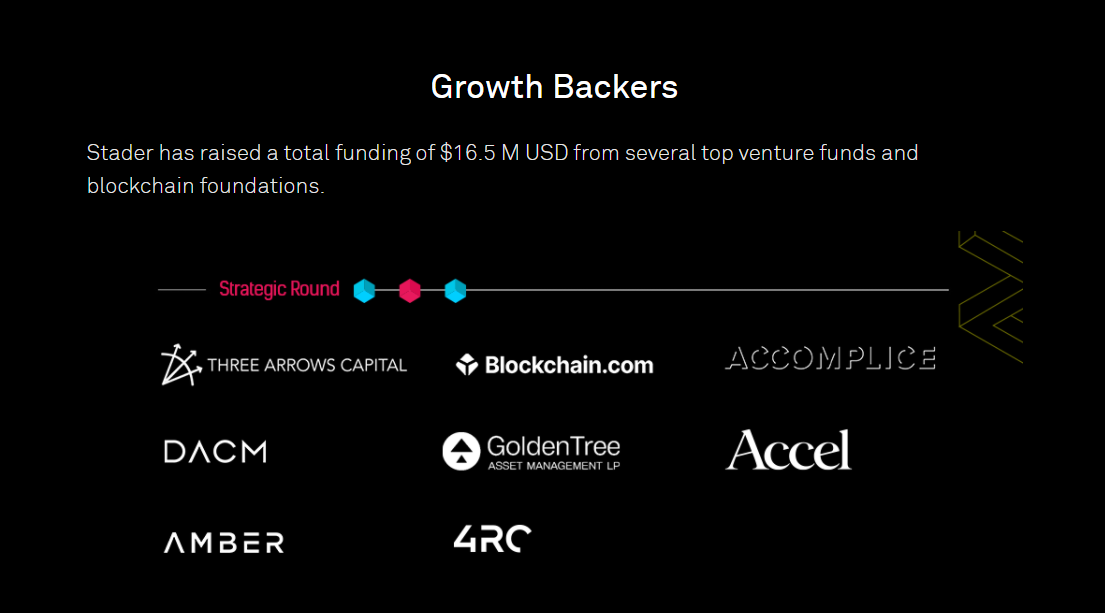 Stader Coinlist Crowdsale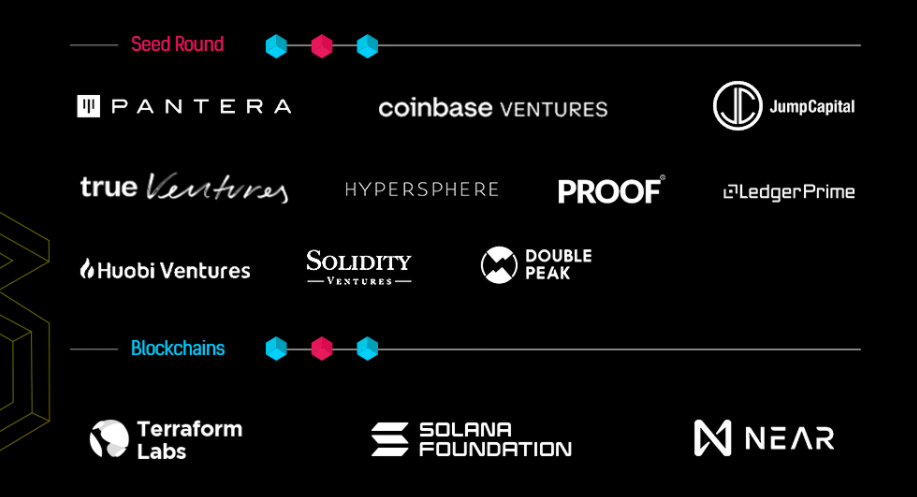 Stader Coinlist Crowdsale
So, here are your friendly institutional dumpers who will be also pooping on you! Lots of familiar names...
So, rounding it all out. I'm pretty interested as always in infrastructure projects... and CoinList does seem to offer quite a lot of these. Many of these projects are slow burn and potentially high reward sorts of investments... if their become critical and useful infrastructure, you end up seeings stupidly high returns on your initial investment (think Solana or Flow). However, the big "if" is always hanging there... that said, I find these sorts of plays to be much more interesting than the latest hyped up token that is playing off the hot topic of the day... sure, those fly up much quicker... but they also full much quicker as they fade and become eclipsed by the next hot thing.
I'm going to aim for purchase spots in both of the Stader rounds, these are my sorts of projects. Counting on receiving my usual priority queue spots... but if not, well, then I play the regular lottery!
I can also be found cross-posting at:
Hive
Steem
Publish0x
Handy Crypto Tools
Ledger Nano S/X: Keep your crypto safe and offline with the leading hardware wallet provider. Not your keys, not your crypto!
Binance: My first choice of centralised exchange, featuring a wide variety of crypto and savings products.
Kucoin: My second choice in exchanges, many tokens listed here that you can't get on Binance!
FTX: Regulated US-based exchange with some pretty interesting and useful discounts on trading and withdrawal fees for FTT holders. Decent fiat on-ramp as well!
MXC: Listings of lots of interesting tokens that are usually only available on DEXs. Avoid high gas prices!
Huobi: One of the largest exchanges in the world, some very interesting listings and early access sales through Primelist.
Gate.io: If you are after some of the weirdest and strangest tokens, this is one of the easiest off-chain places to get them!
Coinbase: If you need a regulated and safe environment to trade, this is the first exchange for most newcomers!
Crypto.com: Mixed feelings, but they have the BEST looking VISA debit card in existence! Seriously, it is beautiful!
CoinList: Access to early investor and crowdsale of vetted and reserached projects.
Cointracking: Automated or manual tracking of crypto for accounting and taxation reports.
Stoic: A USD maximisation bot trading on Binance using long-term long strategies, powered by the AI/human system of Cindicator.
StakeDAO: Decentralised pooled staking of PoS assets.
Poloniex: One of the older regulated exchanges that has come into new ownership. I used to use it quite a lot, but have since stopped.
Bitfinex: Ahhh... another oldie, but a goodie exchange. Most noted for the close affiliation with USDT and the Basic "no-KYC" tier!