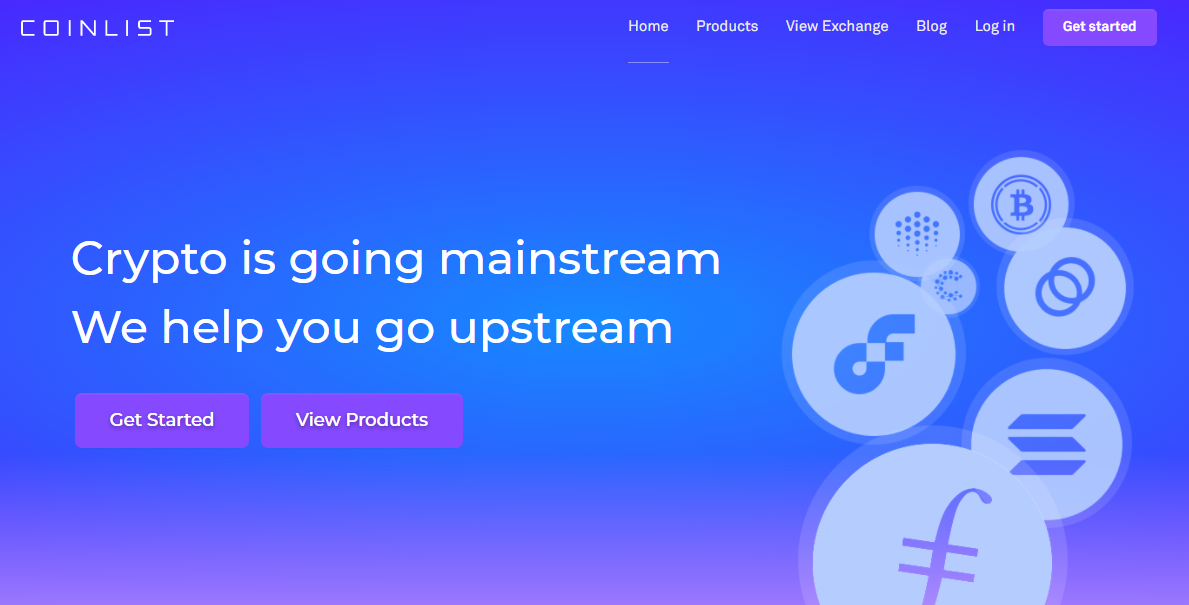 If you have been following me for a little bit, you will know that I'm a huge fan of the CoinList crowdsales. It can be fiendishly difficult to get a purchase spot if you haven't had some prior history with CoinList (or enough money to splash around on trading), but the past crowdsales have done pretty decently. Think of projects like FLOW, SOL and FIL just to name a few of the early ones.
Well, when I registered for the last crowdsale... I noticed that there was something new and unusual... and of course, I decided to take a quick look. CoinList had started a "Learn and Earn" program. Now, I'm usually a bit dubious about these things... I suspect that most people come for the Earn, and skip the Learn part of it by just spamming answers or searching on the internet rather than actually interacting with the educational material. Plus, I'm quite sure that there more than a few accounts out there that are just trying to farm the rewards as well... sigh, human nature.
Anyway, I'm also pretty sure that the companies that release these Learn and Earn programs actually don't care either... all they want is new accounts for their metrics, and the projects being featured are happy to pay up for a quick marketing hit as well. So... in all of that, no-one is actually caring about learning at all!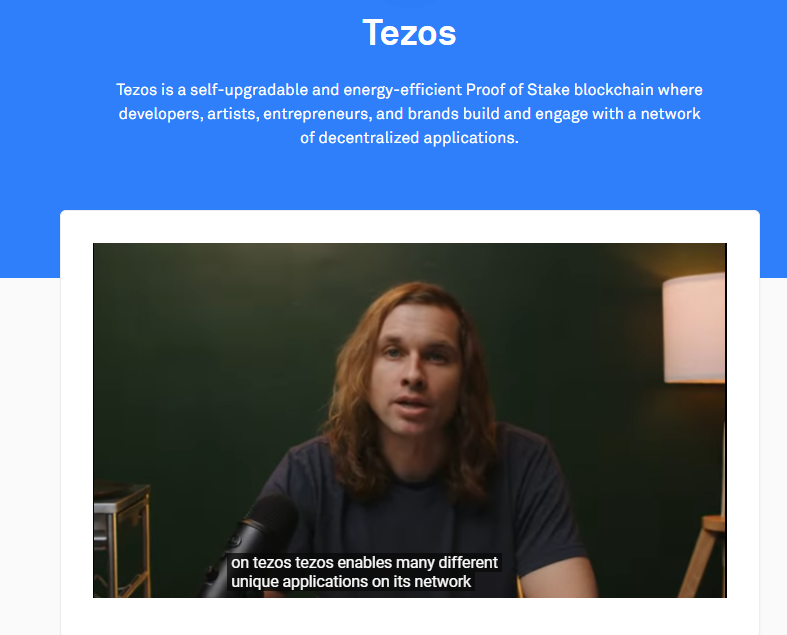 So, this is why I'm more keen about this CoinList version of the Learn and Earn. To collect the rewards, you have to sit and listen (through to the end...) through 3 videos that describe the Tezos ecosystem. After each little video segment, the two questions relating to the video are unlocked to answer... and then you rinse and repeat until you have completed the six questions. It takes only a few minutes, and there are no trick questions, most old hands will be able to answer the questions without the video... but you need to unlock the questions. And most noobs will be able to answer the questions just from watching and listening to the video.
For maximum hilarity, keep the Closed Captions on! Most of the English ones are pretty funny... due to them completely misunderstanding the speaker! You will start at some point that we are talking about Tezos, and there are no Teslas!

So... it isn't that much in XTZ... but if you are logging into CoinList anyway... it doesn't cost you much time to do it. Now that I've done it... it does remind me to go and check into my Tezos wallets... it has been ages and ages since I've done it, and I just assume that I will have a nice fat staking reward sitting there, and hopefully not a giant slash!
I can also be found cross-posting at:
Hive
Steem
Publish0x
Handy Crypto Tools
Ledger Nano S/X: Keep your crypto safe and offline with the leading hardware wallet provider. Not your keys, not your crypto!
Binance: My first choice of centralised exchange, featuring a wide variety of crypto and savings products.
Kucoin: My second choice in exchanges, many tokens listed here that you can't get on Binance!
FTX: Regulated US-based exchange with some pretty interesting and useful discounts on trading and withdrawal fees for FTT holders. Decent fiat on-ramp as well!
MXC: Listings of lots of interesting tokens that are usually only available on DEXs. Avoid high gas prices!
Huobi: One of the largest exchanges in the world, some very interesting listings and early access sales through Primelist.
Gate.io: If you are after some of the weirdest and strangest tokens, this is one of the easiest off-chain places to get them!
Coinbase: If you need a regulated and safe environment to trade, this is the first exchange for most newcomers!
Crypto.com: Mixed feelings, but they have the BEST looking VISA debit card in existence! Seriously, it is beautiful!
CoinList: Access to early investor and crowdsale of vetted and reserached projects.
Cointracking: Automated or manual tracking of crypto for accounting and taxation reports.
Stoic: A USD maximisation bot trading on Binance using long-term long strategies, powered by the AI/human system of Cindicator.
StakeDAO: Decentralised pooled staking of PoS assets.
Poloniex: One of the older regulated exchanges that has come into new ownership. I used to use it quite a lot, but have since stopped.
Bitfinex: Ahhh... another oldie, but a goodie exchange. Most noted for the close affiliation with USDT and the Basic "no-KYC" tier!