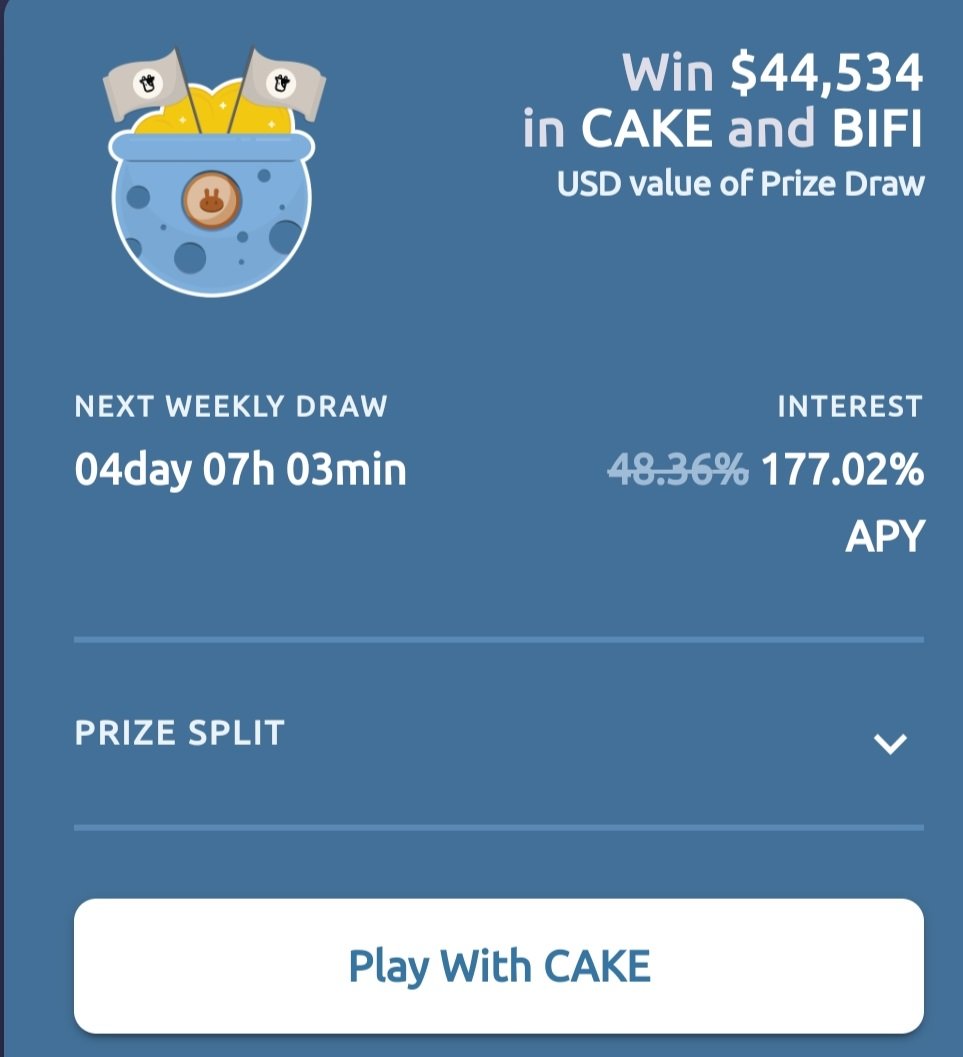 Moonpots. CAKE POOL
SafePal is a hardware and software wallet provider that has been backed and launched by Binance last year (or was it the year before? Time is hard to keep track of these days!). Part of the appeal of holding the SafePal utility token is the ability to take part in Wallet Holder Offerings (WHO) that are run by SafePal and associated crypto projects on BSC.
All of the WHOs require a minimum of around 300 SFP to take part, and if you were there at the launch of SafePal, you will have already had this as part of the initial airdrop for early supporters and testers of the software/hardware solution. Of course, if you didn't manage... it is always easy to purchase on the open market on Binance or on-chain via Pancakeswap.
Anyway, one interesting twist to the WHOs is the whitelisting that helps winnow out some degree of multi-accounting and botting... and the actual commitment of real crypto assets to the platform that is being showcased. This means that you don't have lots of people jumping in for a free freebie.... but you actually have to do something and commit assets to be eligible. Good idea in my opinion, from both the airdrop side and the project side. Especially from the project side, where they won't run the risk of getting millions of uninterested people and accounts that are just there for a free drop of something that they will dump very quickly afterwards.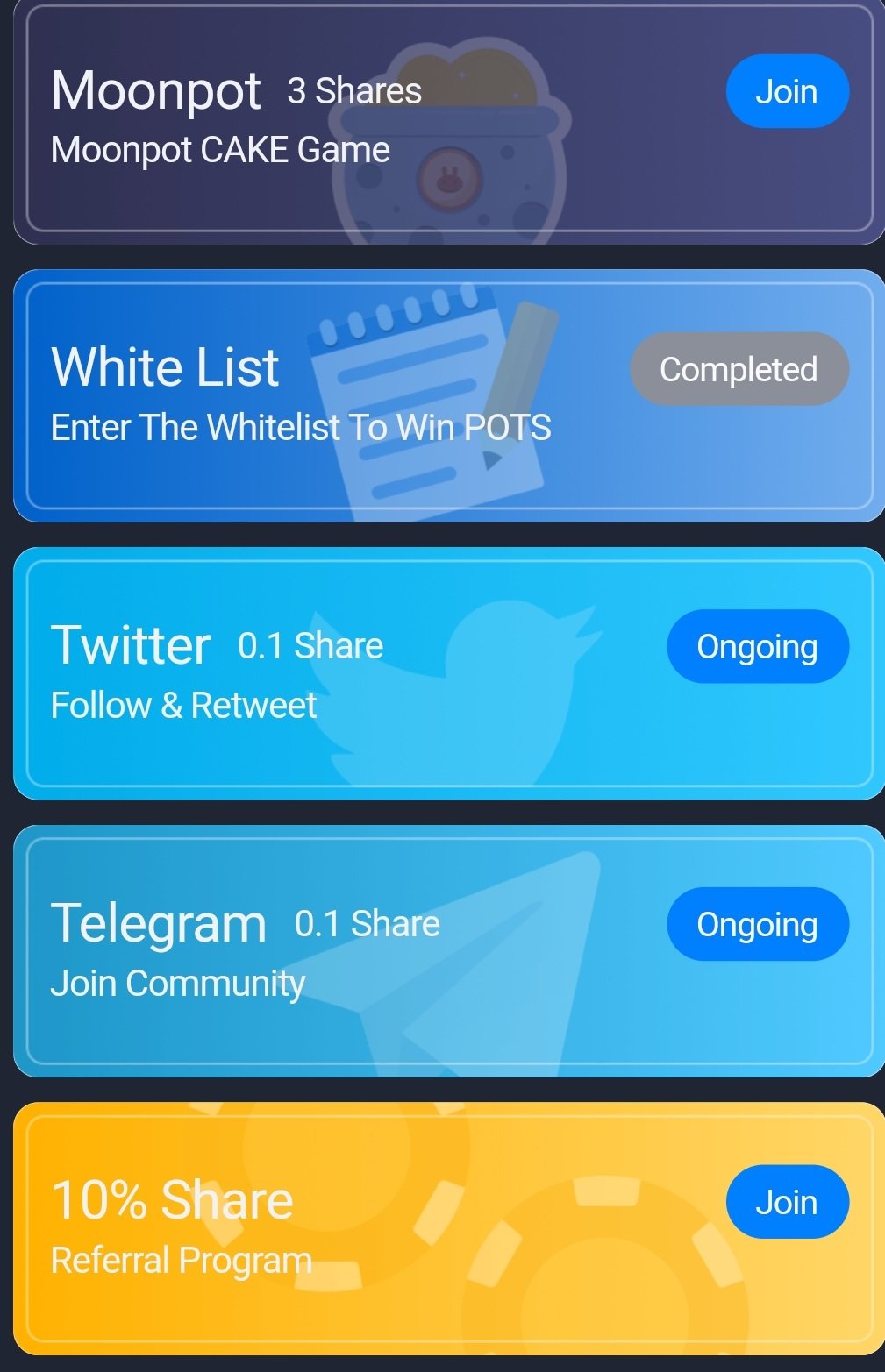 Moonpots - SafePal WHO
So, this time it was the turn of a BSC based project called Moonpots. I had a look at the project whilst I was waiting for my whitelist application to be completed. It appears to be a no-loss lottery sort of thing... sounds familiar...
Well, I've had deposits in PoolTogether on Ethereum for quite a long time... and Moonpots does seem to be a cut and paste job of the idea. However, I do wonder if there is going to be any utility value in the POTS token, or if it will end up being a bland governance token similar to what POOL is being at the moment. I do have hopes that POOL will turn out to be something more... but I did also take the opportunity to cash it in when it was crazy high earlier in the year. I just didn't see that it was going anywhere... and governance is a game for whales, and a bit of a fig leaf for the masses!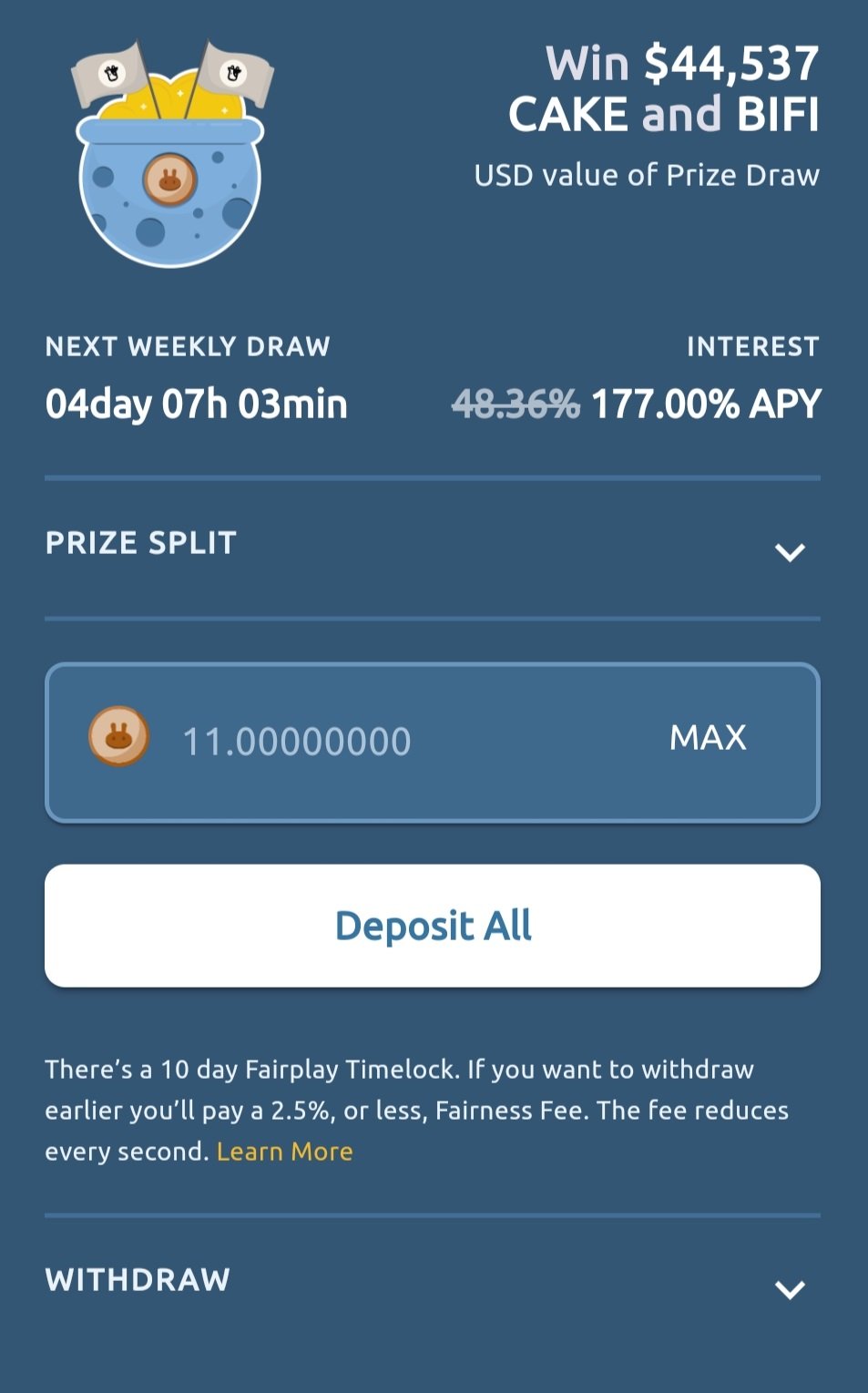 Moonpots lottery
So, how does the no-loss lottery idea work out? Well, it just means that you purchase tickets in a pool, and the pool is used to earn interest the various DeFi protocols. The interest is then the pot that is up for grabs, and the initial capital is always still there to be reclaimed (assuming no problems with the various DeFi investments...) at anytime in full. So, no loss... and instead of the steady slow drip of the compounding interest from interacting with DeFi on your own, you have a much smaller chance of striking it large and taking the whole pool's worth of interest.
Well, it is a nice idea... I prefer the slow drip... but I can't resist having a ticket or two in the game anyway. Especially if I can just park it there for the next few years. That is what I've done with PoolTogether... and although, I've not managed to win a jackpot, I've had the POOL tokens generously and retrospectively dropped to me! So, a net positive in any case...
With all the security holes due to the cut and paste jobs on BSC... I'm a little bit more wary about the safety of the capital in the various DeFi protocols. However, if MoonPots is smart, they will stick to the better known ones and not go chasing stupidly huge APY/APR numbers.
Anyway, the participation requirement for this WHO is pretty low. Just 10 CAKE staked into the CAKE pool... I have that to spare, so it is easily done. I just have to remember that there is a 10 day timelock on the pool, so I can't withdraw without penalty before then... The WHO ends in three days (at the lottery payout date), so I will have to remember to wait a week longer so that I don't lose any of the CAKE that I put in.
I'm not counting on winning the lottery itself, I'm more interested in the WHO drop... however, if I do win, I'm not turning it down either!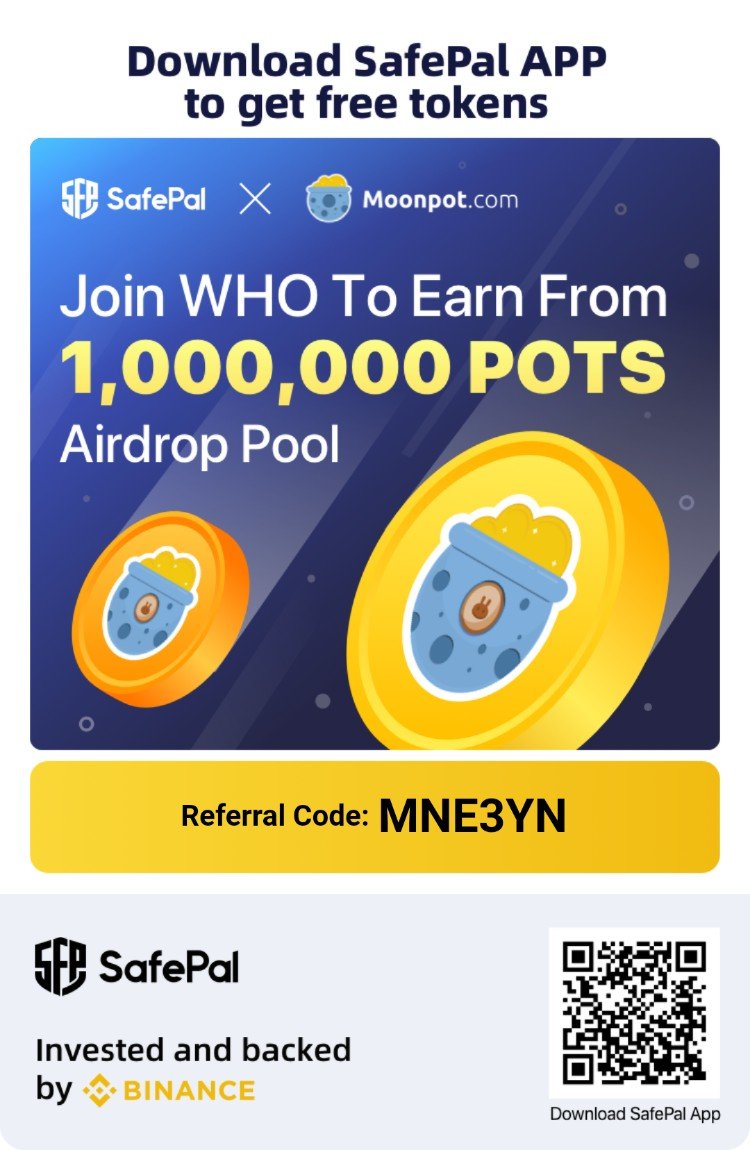 Anyway, if you want to check out this WHO, or any other coming SafePal offerings on BSC... make sure to download the wallet (or order a hardware one if you want to do that..). All these contests must be done via the dApp browser on SafePal to be eligible!
Handy Crypto Tools
Ledger Nano S/X: Keep your crypto safe and offline with the leading hardware wallet provider. Not your keys, not your crypto!
Binance: My first choice of centralised exchange, featuring a wide variety of crypto and savings products.
Kucoin: My second choice in exchanges, many tokens listed here that you can't get on Binance!
MXC: Listings of lots of interesting tokens that are usually only available on DEXs. Avoid high gas prices!
Coinbase: If you need a regulated and safe environment to trade, this is the first exchange for most newcomers!
Crypto.com: Mixed feelings, but they have the BEST looking VISA debit card in existence! Seriously, it is beautiful!
CoinList: Access to early investor and crowdsale of vetted and reserached projects.
Cointracking: Automated or manual tracking of crypto for accounting and taxation reports.