Voucher tokens are used in special events on Splinterlands such as promo cards, validator node sales, pack sales, and more. The token is used as a key to open lots of profitable and fun activities on Splinterlands.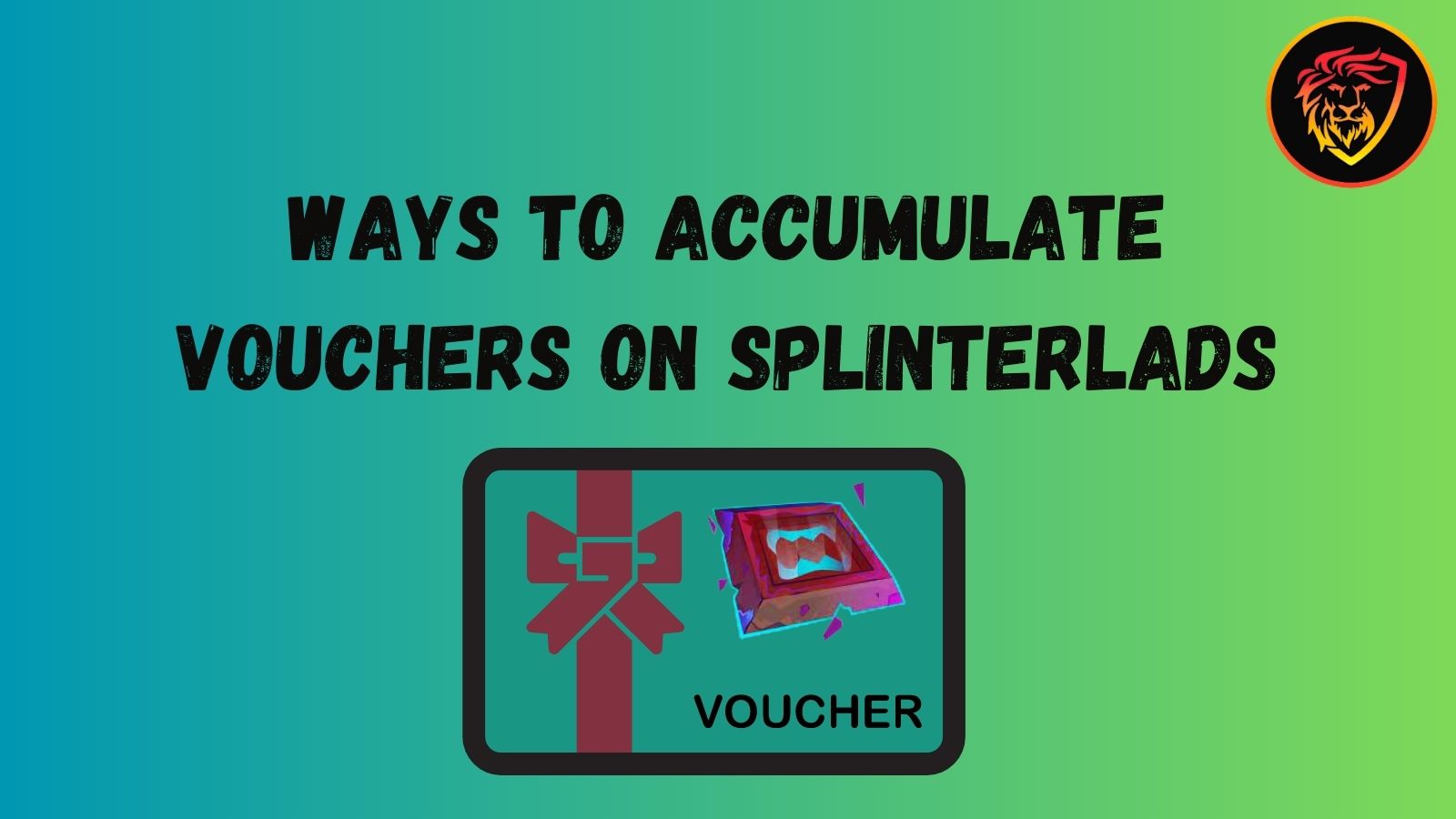 Although most of the time, there is selling pressure on Vouchers as there is not much need for them in Guild battles, ranked fights or staking operations, it becomes precious when there are brand new events on Splinterlands.
Now that it is a hidden gem for many of us, let's remember the ways that one can accumulate or earn Voucher tokens sustainably on Hive.
Total production per day: 40,000 Vouchers Total shared between Validator Node owners: 20,000 Vouchers
4 Vouchers per day via Validator Nodes
If you are one of the validator node owners, every day you receive 4 vouchers & 22.2 SPS tokens for your Validator Nodes. When the earned tokens are re-staked, the compounding interest starts to accumulate more value automatically in the forms of SPS and Vouchers.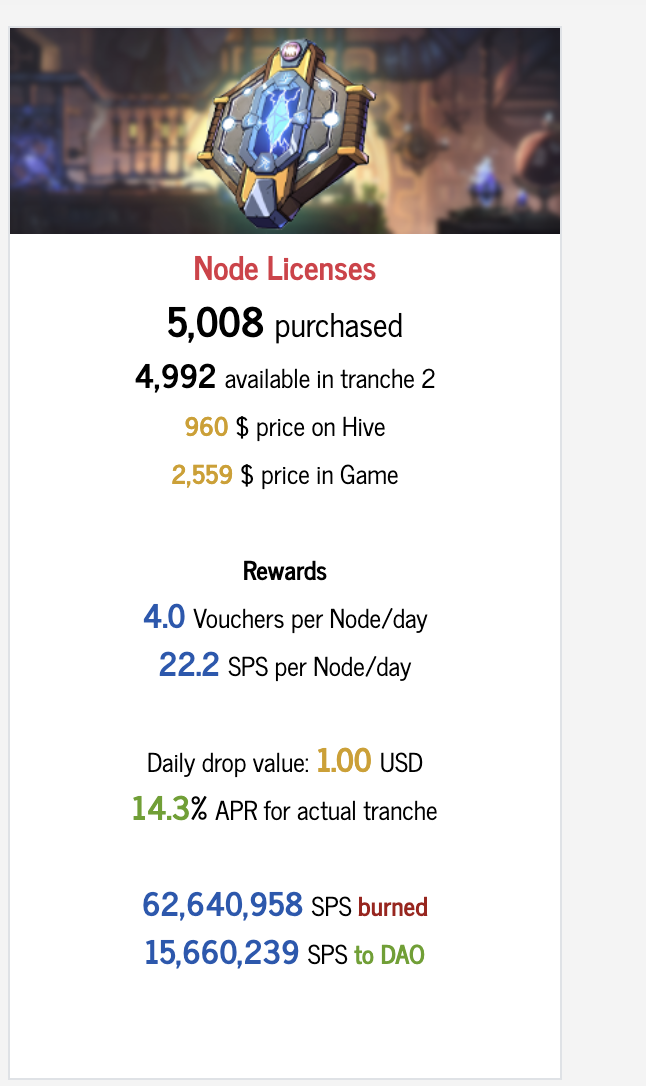 As you see, any Splinterlands player can buy it on Hive for less than $1K and start getting $1 worth of SPS + Vouchers daily. The more valuable the tokens get, the higher APR you will receive.
This is my favorite form of accumulating Vouchers.
Staking SPS for Daily Vouchers
When you stake your SPS tokens, you get both liquid SPS and Vouchers daily.
To make it simple to calculate, let's see how much one can get for a 1000 SPS stake: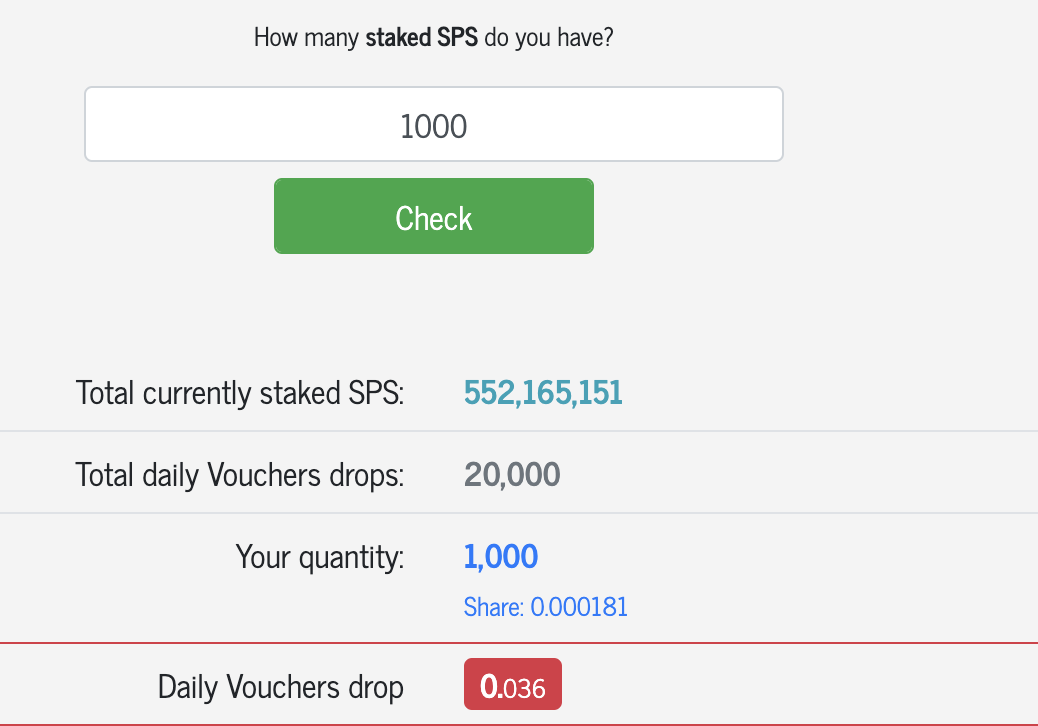 For 1K SPS, you earn 0.036 Vouchers daily.
When it is compared to Validator Nodes, there is a massive difference. To be able to catch up with the Voucher earnings from Validator Nodes, we need to stake 111,000 SPS to get 4 Vouchers daily!
That's how massive the difference is.
Half of the daily production of Voucher tokens is shared by Validator Nodes.
Liquidity Pools on Hive
This is another great source to accumulate Vouchers with your small amount of Liquditiy on Splinterlands pools. I use PKM / SPS pool to receive 56% APR for my liquidity.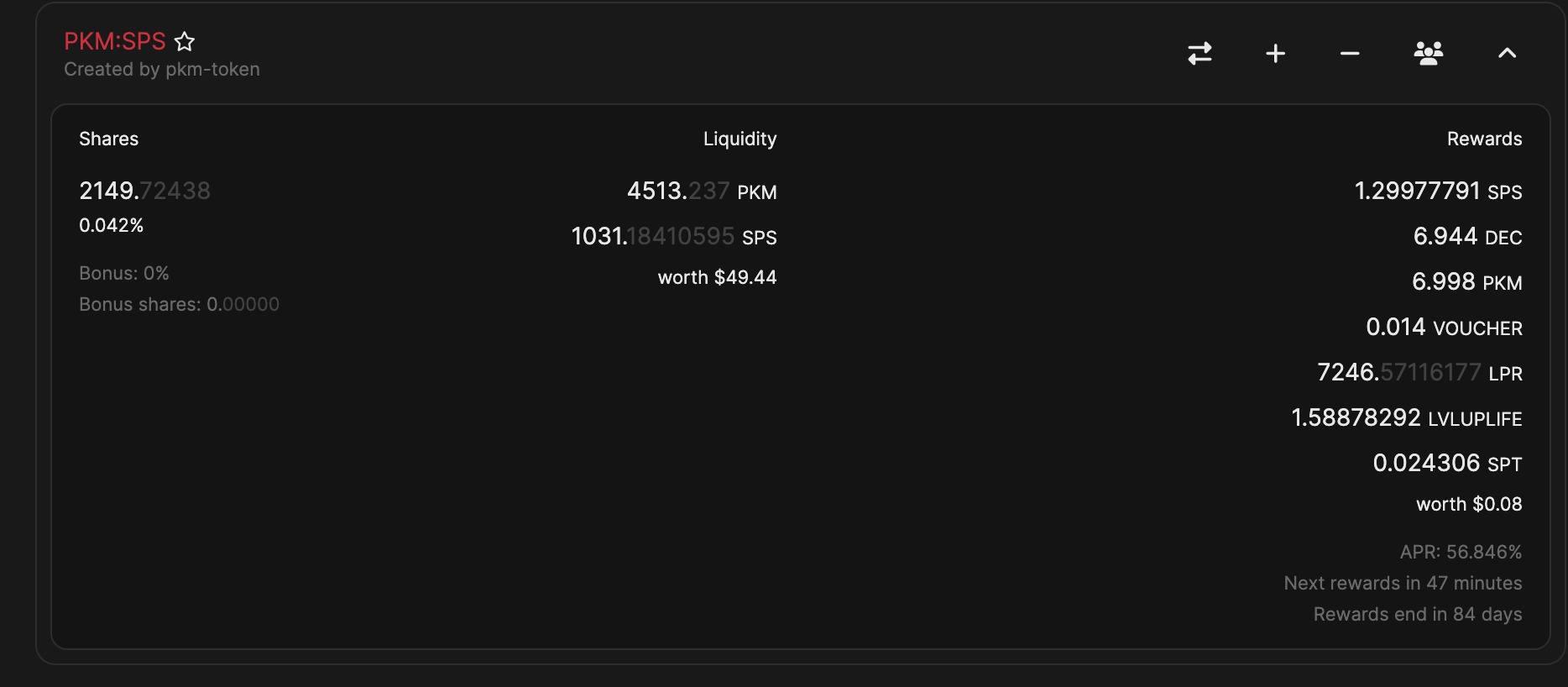 As you can see, my total investment is around $50 and I get $0.08 worth of different Hive tokens, majorly Splinterlands tokens. Among the tokens, I get 0.014 Vouchers, which is around 400 - 500 SPS stakes per day.
If you want to approach your accumulation strategy as a liquidity provider, that's a nice way to make gains via De-Fi on Hive 😉
All in all, depending on your preference as a player or investor, you can easily pile up Vouchers daily and regularly. The token works like a key that you need to open a door at unpredictable times. Thus, it can also be a good strategy to spend some time on Vouchers in addition to Lands, Cards, and other Splinterlands assets.
Please share your stance on point. What do you do to accumulate Vouchers for special events of Splinterlands? Which strategy applies to your preferences?
Hive On ✌🏼