Introduction
Blockchain is a decentralized general ledger. It is a computer network that has an identical copy of the database and changes its status (records) to a common agreement based on pure mathematics. All this means that there is no need for any central server or any entity we trust (e.g. central bank, notaries, banks, Paypal, etc.). The blockchain is the technological basis for all cryptocurrencies, whether Bitcoin, Ethereum, Hyperledger, etc.
An important part of the blockchain is the smart contracts, a piece of code that is stored in the blockchain network (in each participant's database). It basically defines the conditions to which all parties using the contract agreement. Therefore, if the required conditions are met, certain actions are executed. Because the smart contract is stored on all computers on the network, everyone must run it and get the same result. This way users can be sure that the result is correct.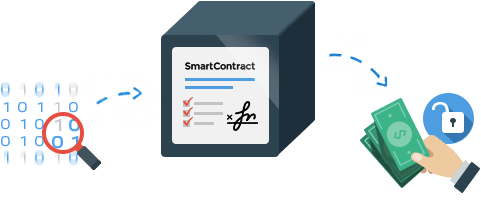 Blockchain and Smart Contracts open many doors to new decentralized businesses and eliminates the need for expensive third parties. Many new companies are now working on this technology, and large companies are testing it in closed networks to collaborate directly with each other without the need for intermediaries.
For that reason, there is a lot of projects that are starting to use this new technology. However, not all of them are worth it. We have to read well what each project is dedicated to, what is its whitepaper, its qualified advisors, etc. As I said, blockchain technology has gained popularity due to the hype about cryptocurrencies which has shaken many startups to launch their own cryptocurrencies even without convincing fundamentals. This trend has emerged because new entrants have been more agile in adopting emerging technologies compared to incumbents who are hampered by legacy systems. However, this competitiveness and this advantage enjoyed by the new players may be short-lived, as no economies of scale are taken into account.
Moving to the topic, the project I'm going to present you is Bitcoin Classic (https://www.bitcoinxc.info/), a Peer-to-Peer Electronic Cash System.
Video presentation
Definition
In more detail, Bitcoin Classic is a decentralized digital currency designed as a payment method to compete with other currencies such as Ethereum classic, Ethereum, Litecoin. It would be a purely peer-to-peer version of e-money that allows online payments to be sent directly from one party to another without going through a financial institution.
Goals
The main objective of Bitcoin Classic is to provide a clear choice to miners and allow companies to build applications and websites on it reliably.
How it works?
The intelligent contract runs on the Bitcoin Classic virtual machine under proper conditions. This method allows the Bitcoin Classic transaction fee to be zero.
In addition, the system that integrates peer-to-peer e-money with instant transactions restores the original Bitcoin protocol, keeps it stable and allows it to scale massively. It thus represents the original Bitcoin as described by Satoshi.
Benefits
Because of digital signatures provide part of the solution, but the main benefits are lost if a trusted third party is still needed to avoid the double burden, the propose is a solution to the problem of duplication of expenditure through a network of peers, which makes Bitcoin Classic 11.6 times faster than Ethereum.
Airdrop and Bounty program
The project gives the opportunity to earn Bitcoin Classic tokens performing some social media tasks and doing simple steps from the airdrop program explained into the following Gleam Contest here (Social Airdrop), or doing some video or article about the project where you can access thorough this link (Bounty Program) in order to see what are the conditions to become an early BXC contributor and start acquiring tokens.
For more information about the project, you can visit and read their WhitePaper available here (Whitepaper). You can also stay tuned in their official Telegram Channel (Telegram). I hope you liked the post and soon I'll send you new ones.
Token details
Token: BXC
Platform: BTC
Type: BTC
Price in ICO: 1 BXC = 0.035 USD (Already listed)
Tokens for sale: 1,250,000
Roadmap

Social Media Links
Website: https://www.bitcoinxc.info/
Whitepaper: Whitepaper
Twitter: Twitter
Telegram: Telegram
Author Details
Username: adriaparcerisas
Email: adria.parcerisas.albes@gmail.com