On the last day of our vacation in North Wales in February we visited Caernarfon Castle, which is in the town of Caernarfon in Gywnedd. It was bloomin massive ! We were completely knackered after visiting it due to the number of tall towers we had to climb.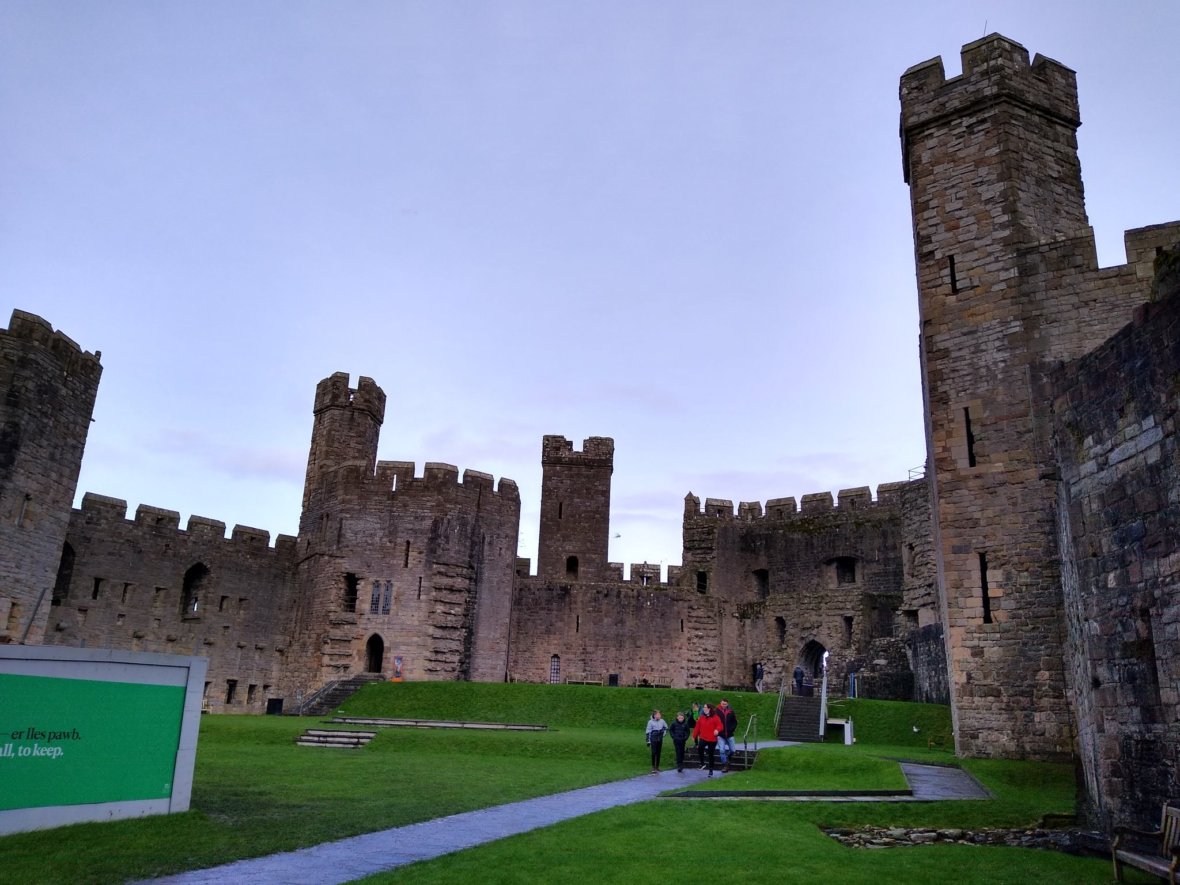 A castle existed here from the 11th century, but Edward the 1st started building the current fortress in 1283 during his invasion of Wales.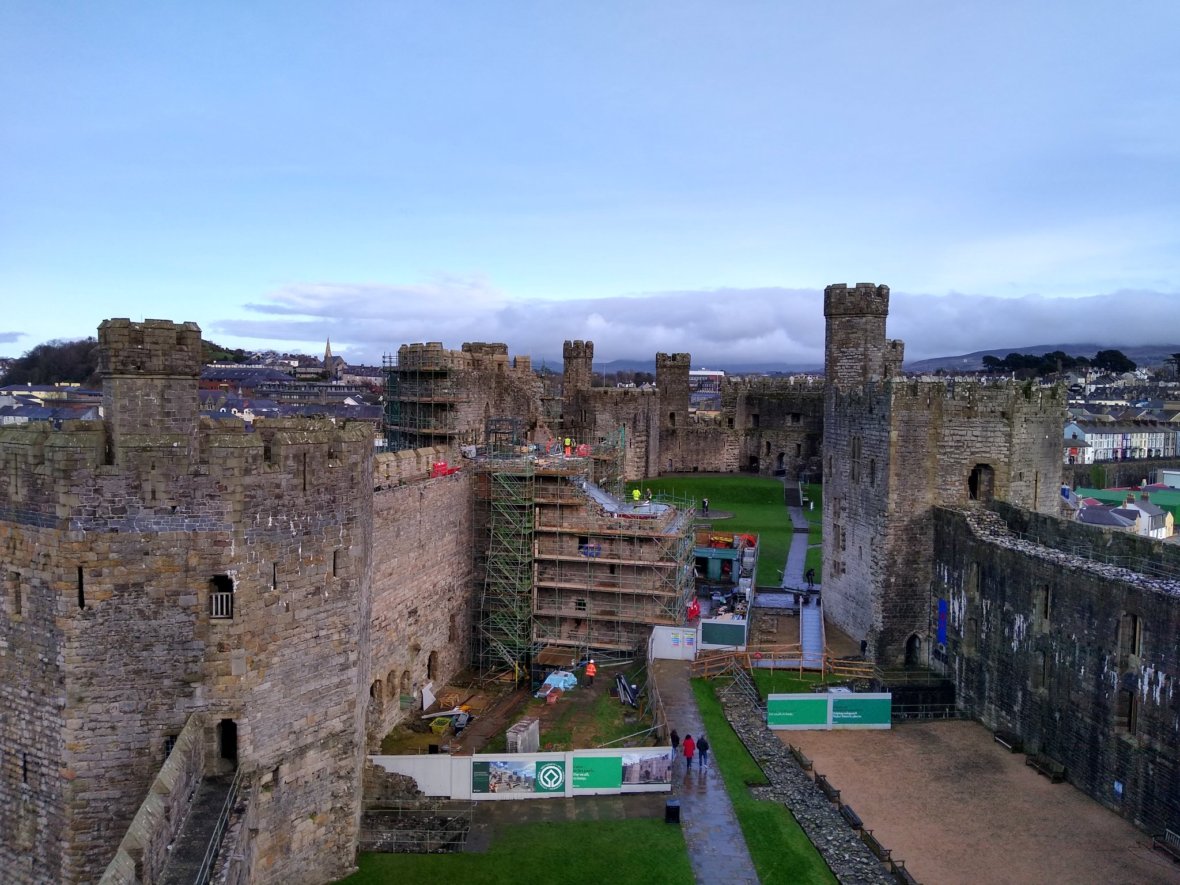 It encloses quite a considerable area as can be seen in the picture above, and dominates the town centre.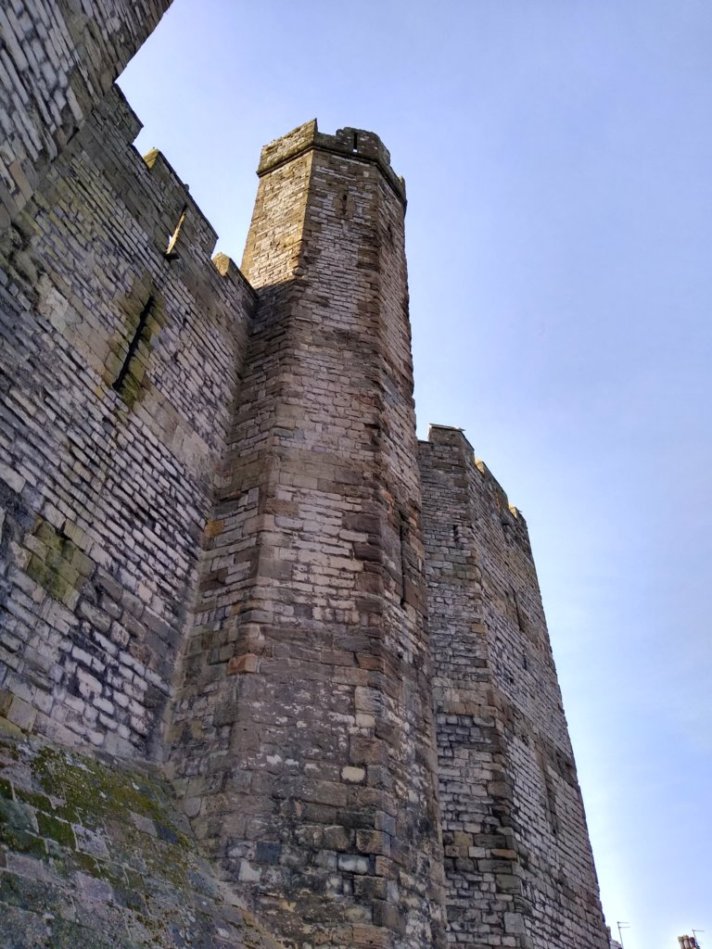 The towers are all quite high (felt like around 7+ normal modern stories) and you had access to climb quite a few of them.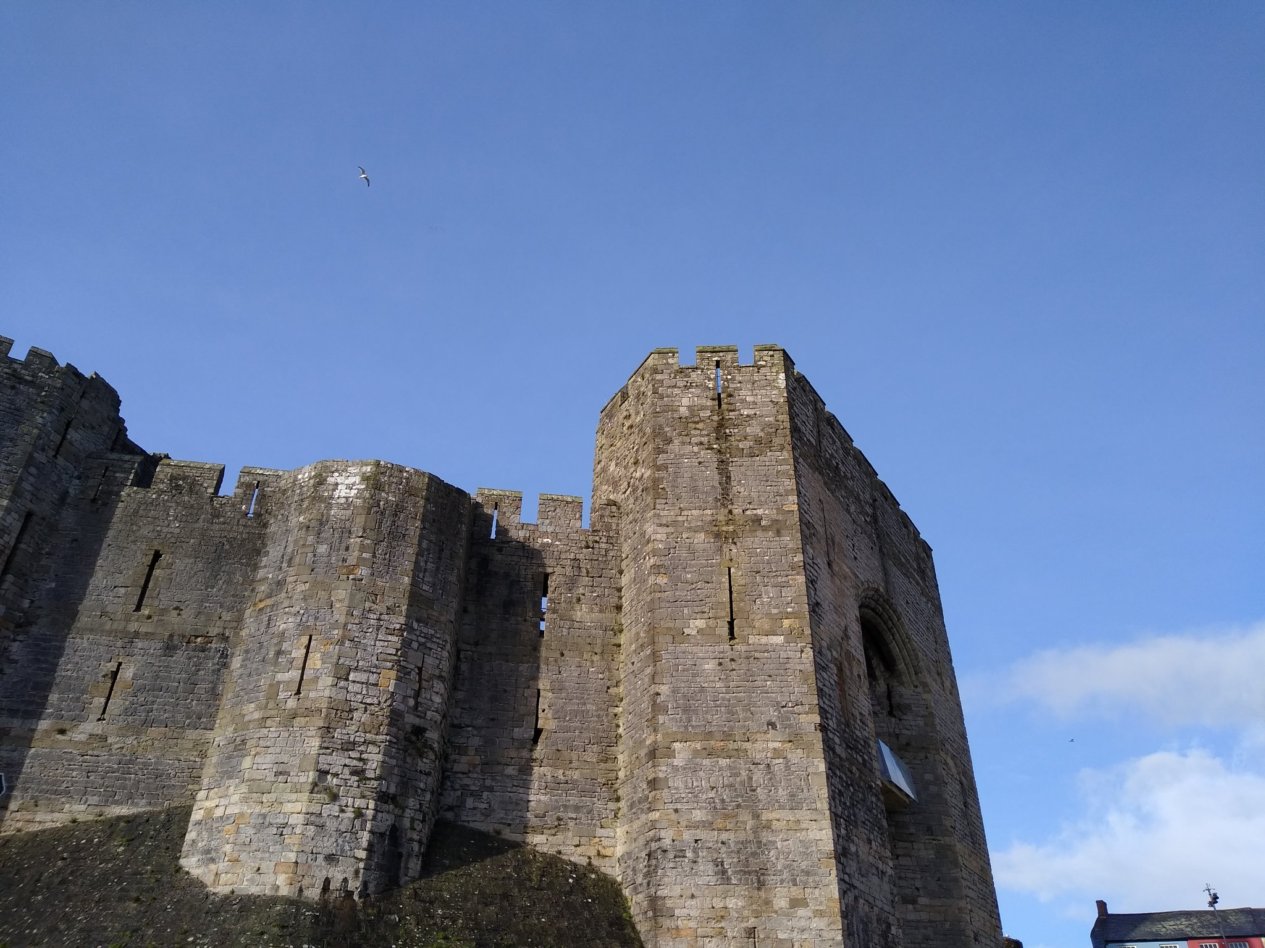 From the outside, it is a massive dominating structure, and town walls were also built around the town at the same time - which are also quite cool.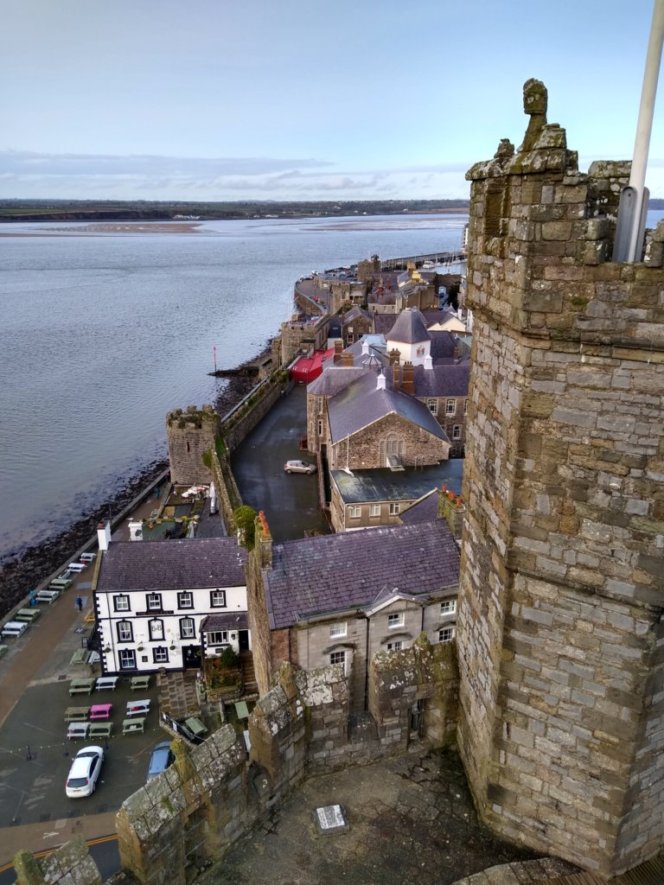 The castle was used as Edward's administrative centre for North Wales - which makes sense when you see it.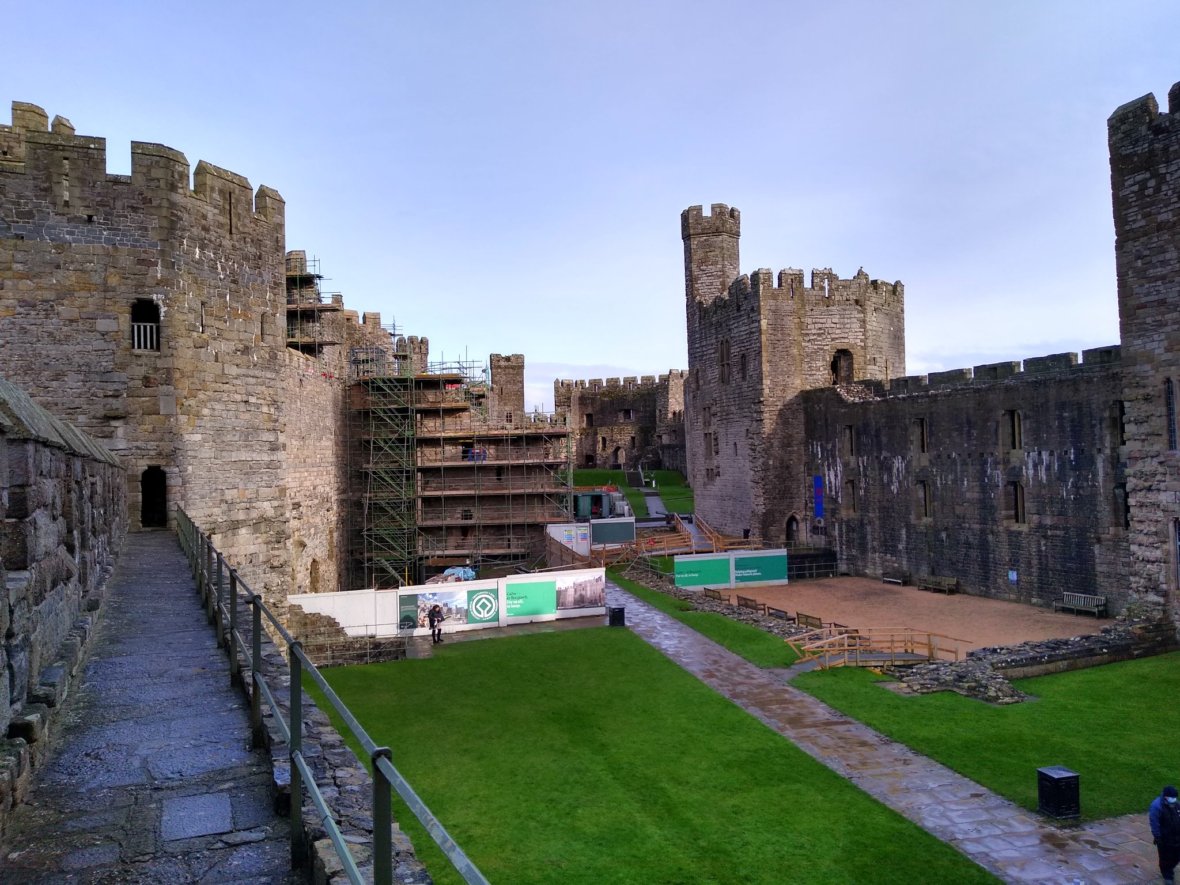 It also has quite a commanding view out to sea as it is right on the coast, and also up the river that runs through Caernarfon.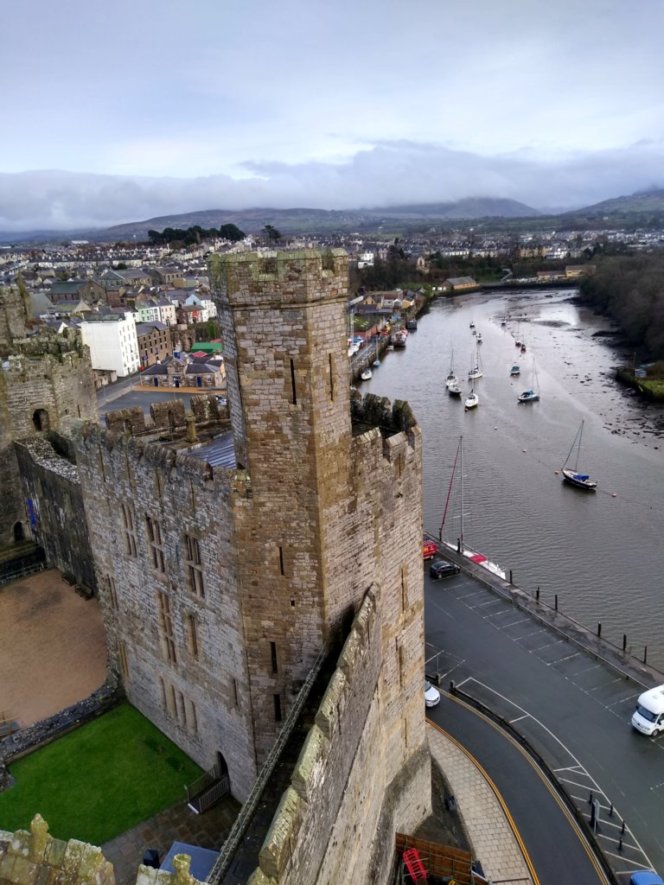 The castle is maintained by Cadw, which protects historic buildings in Wales. The castle is in a mix of states, with large parts in good condition, and other parts now in ruin (but safe).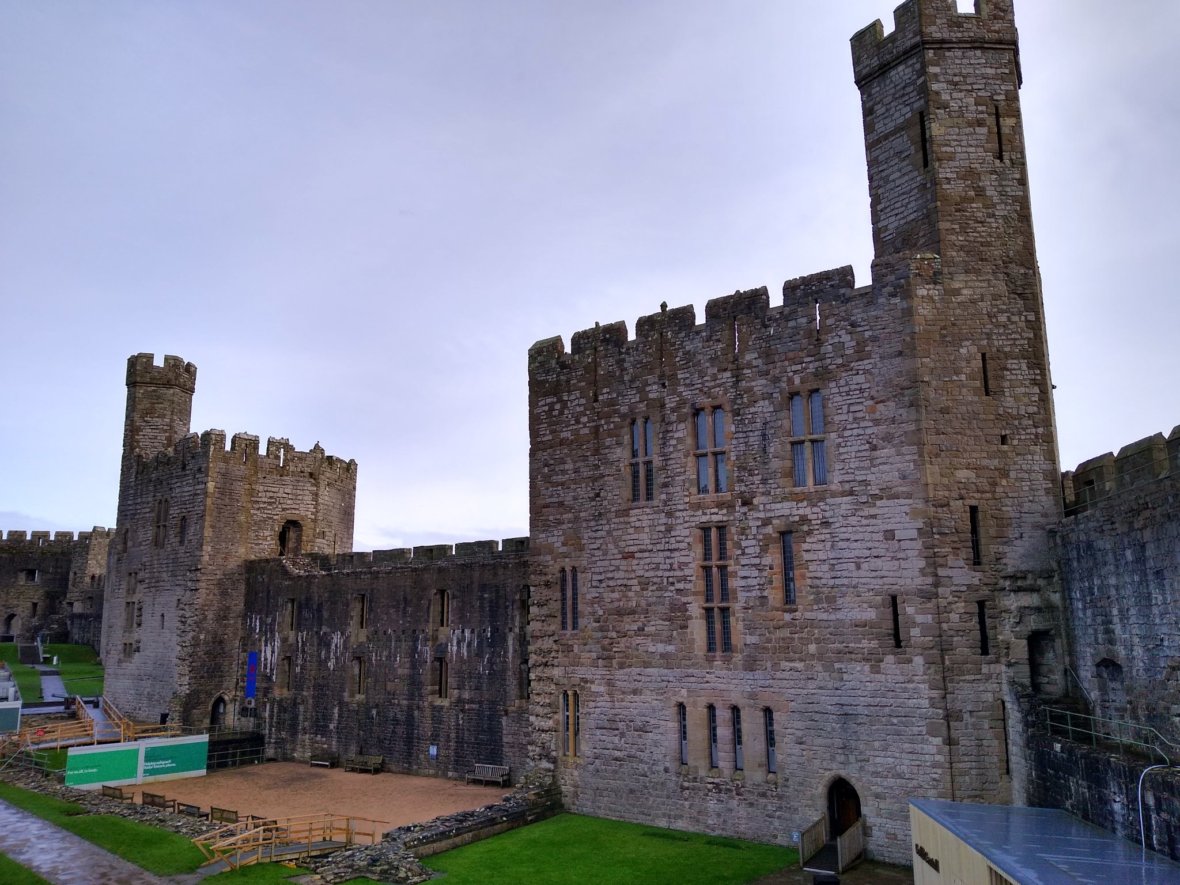 There was a considerable amount to see and the displays setup around the various buildings were really good. You could easily spend quite alot of time here due to the size and how well organised it was.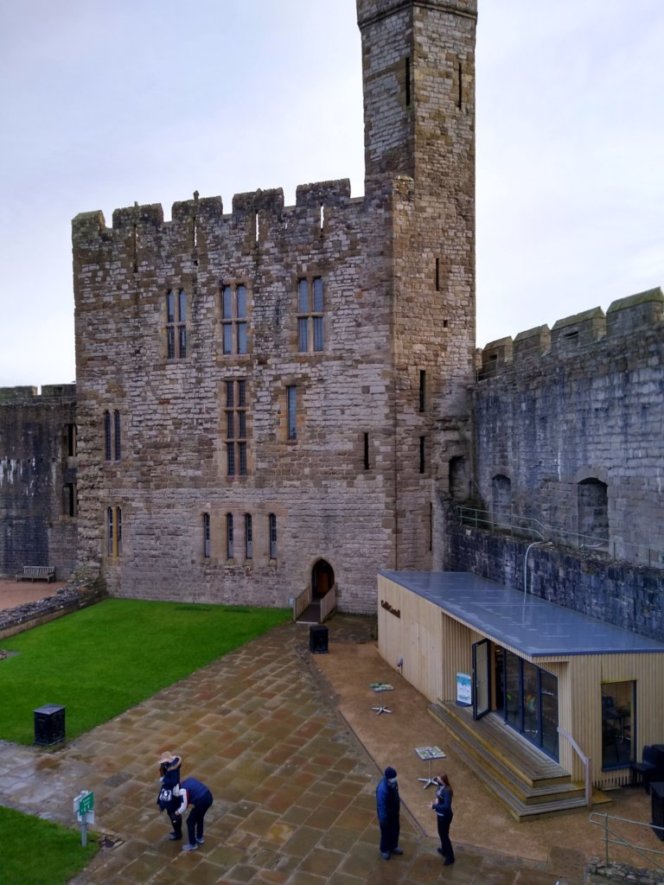 Quite interestingly it was used for the investiture of Prince Charles in 1969, to ceremonially make him the Prince of Wales which was televised around the world as a marketing piece for the British Royal Family.
The round stage you can see in the pic above is made from welsh slate and that was where the ceremony took place. It must have been quite an awesome piece of theatre as the setting is just incredible.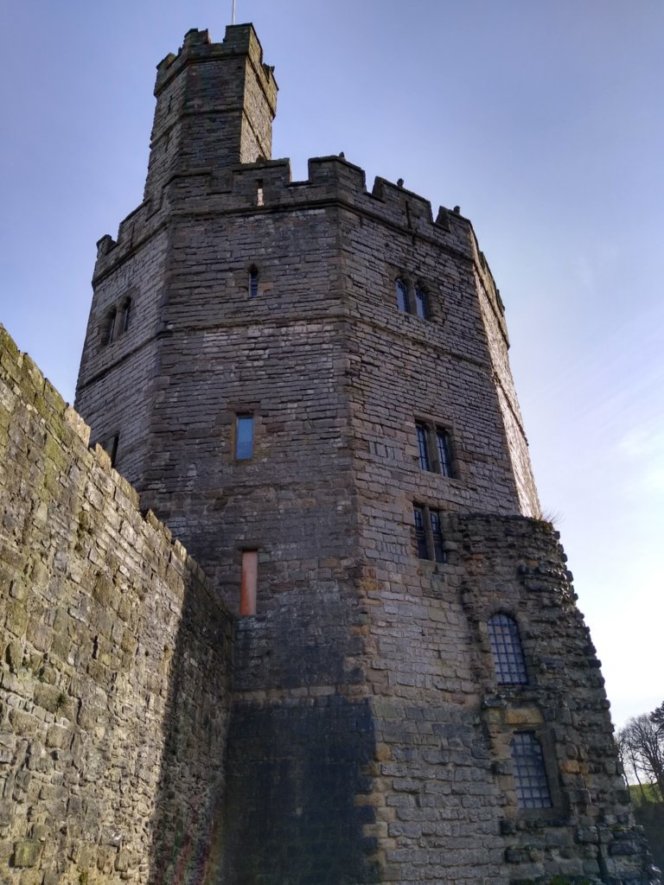 Like other castles built in North Wales by Edward the first, it changed hands between English and Welsh a few times and also played a part later in the English Civil War. So its seen its fair share of battles.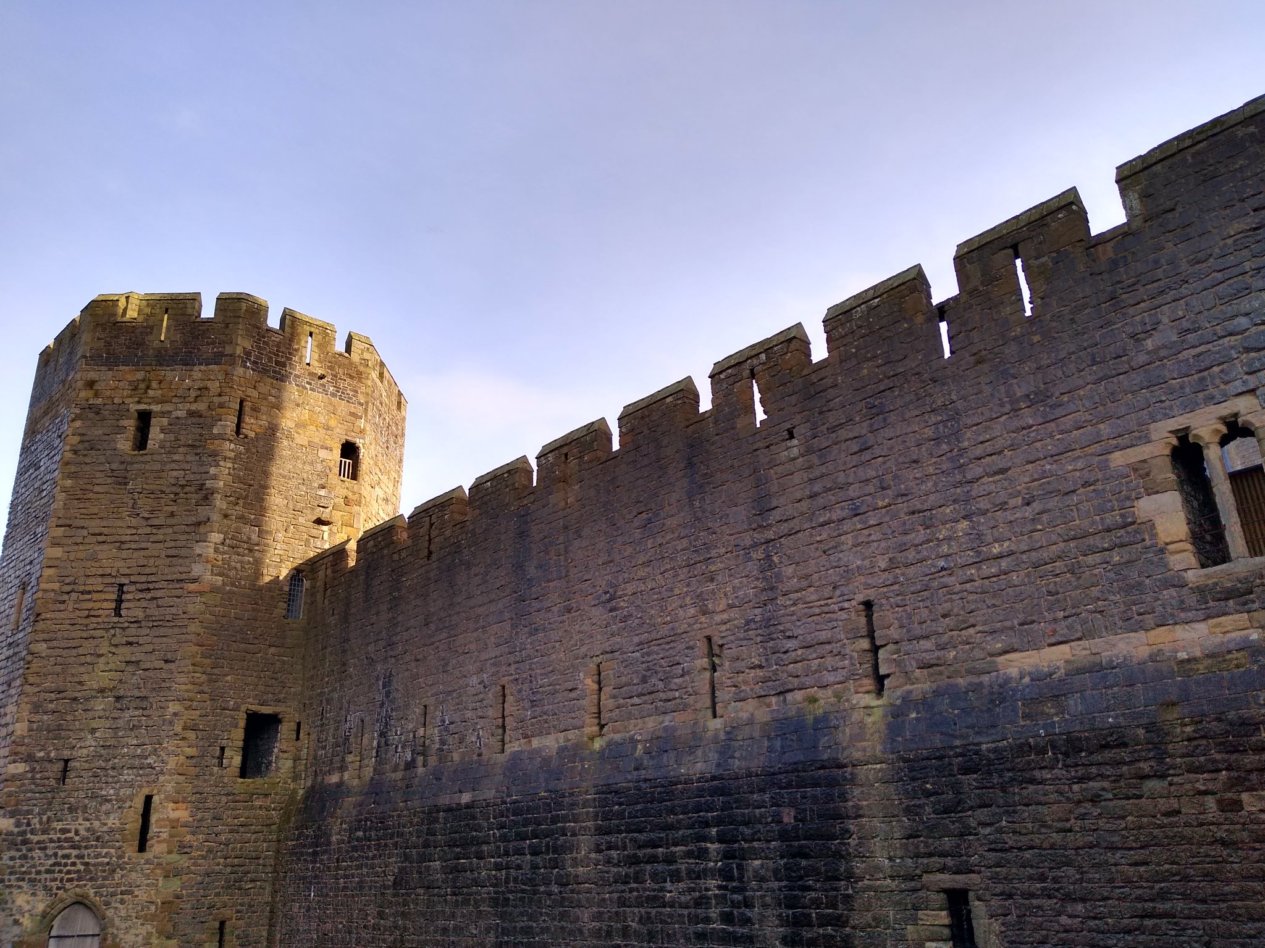 We really enjoyed visiting it, and its sheer size was quite crazy. Considering it was built in the 13th century by hand - it makes you wonder just how they managed it.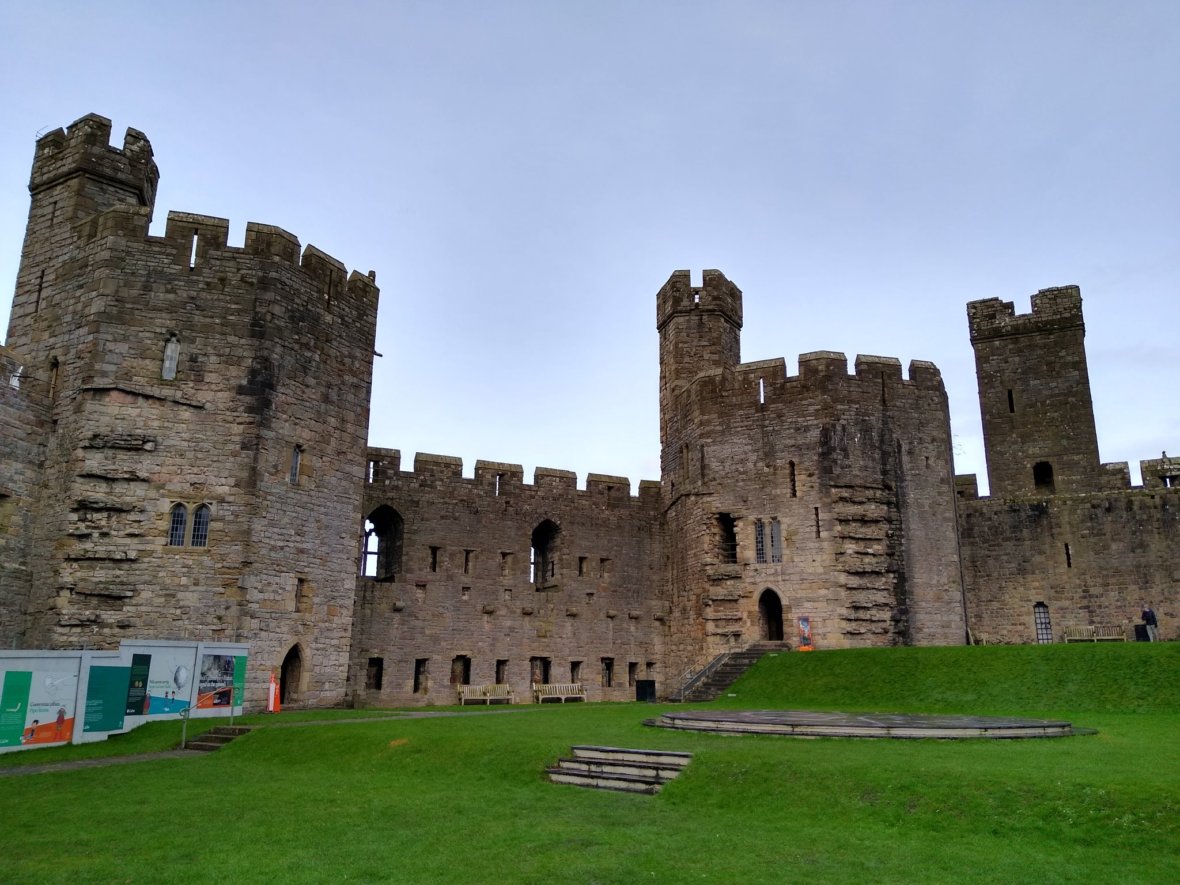 Due to its size, there is a heck of a lot of the castle to explore, even noting that there was quite a lot of restoration work when we were there.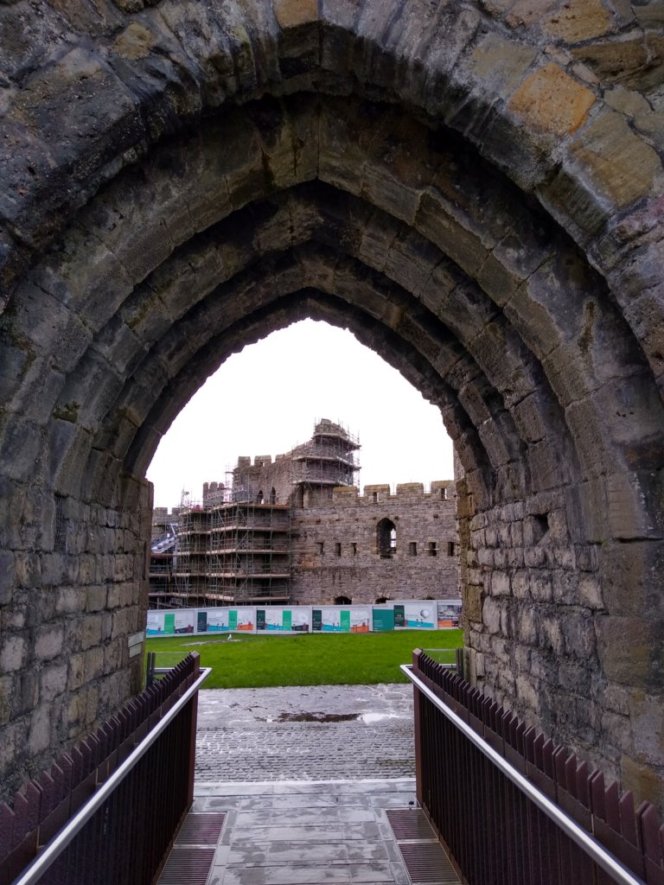 The picture above shows the original entrance and you can see the grooves in the roof structure for the various gates and portcullises - which is pretty cool.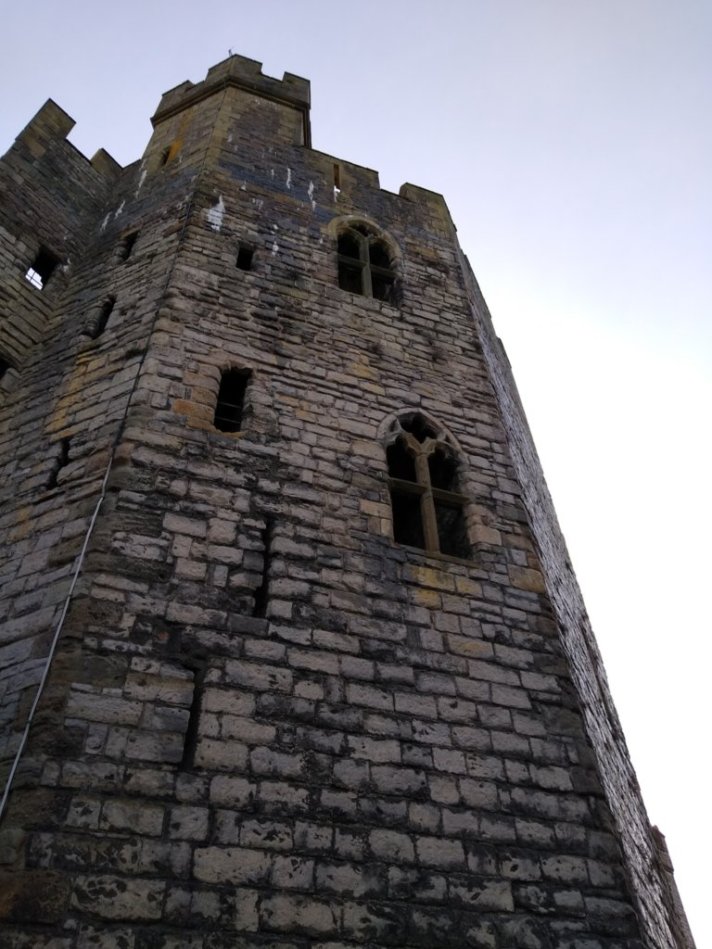 All in all it was just awesome - its on a different scale compared to many castles, and I'd definitely recommend it to anyone visiting the area.
I originally posted this on Hive Blog (link) on 14/03/22 - just a few minutes before I posted it here.  All pics are my own. 
Links:
If you want to support important buildings, history and heritage in Wales and the UK, then please consider the following:
CADW - Protecting the Historic Environment in Wales
For a reasonable annual membership price, CADW provides access to numerous historic properties across Wales which are great for days out.  Once you've been a member for more than a year you also got access to other properties across England, Scotland and Northern Ireland (half price entry during your first year, and then it should be completely free when you have been a member for more than a year) - so its well worth the investment, plus its all for a good cause.