Four years ago when I came back to Romania, after a couple of wandering years spent abroad, I met with a good friend of mine. We hadn't met for quite some time and it was a pleasure to catch up and to spend time together in our little home town. He was at that time already invested in Bitcoin and was having some real world businesses to.
At that time his businesses were related to tourism and one of them was a small ATV rentals company. I had quite a lot of time spent on one of his ATVs and the first Bitcoin accepted here sign that I saw was on one of his banners. No one has paid him any sat for renting his ATVs, but at least he had the intention to collect such digital currencies with one of his businesses.
It took me quite a few months until I have properly digested the idea of crypto and have enough faith into putting some of my money in such assets. I bought my first cryptos in October 2017 and sold them a week later because I was afraid of not losing my money. Four years later, here I am breathing crypto and blogging about this topic on a daily basis. It's like a never ending oasis and one day spent outside this space feels like an eternity.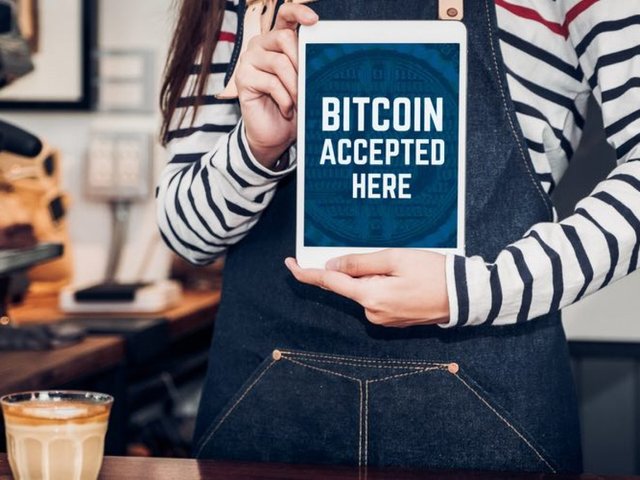 I watched an interview on youtube last night, with the owner of a small crypto exchange from Romania and I remember that at some point he said that he doesn't want Romanians to get in and out of crypto through his exchange solely for the reason that LDV Bank is a Romanian exchange, but because it is convenient, they are satisfied with its services and don't feel the need of using Binance or Kraken as alternatives.
He's plans are to install crypto ATMs all over the country, aside from making the platform easy and as safe as possible to use and he was also talking about some crypto spots. I don't know if those exist in your country, but I've heard of this concept for the first time last night. Crypto spots can be all sort of locations where one can buy and sell crypto with cash without much hustle.
I have never used a crypto ATM yet, but he said that it's not that convenient. These on and off ramps for crypto that he mentioned about will make the whole process easier. You kind of head to a coffee shop or a currency exchange that handles such transactions, get yourself a wallet installed on your phone, point the bar code to a tablet that's handled by someone at these crypto spots and you can buy or sell cryptos for cash in minutes.
You don't even have to know much about blockchain or use any ID. You just need a smartphone and a crypto wallet. Setting these up all over the country will for sure be time and energy consuming, but this step forward in mass adoption of cryptocurrencies in my country will weigh quite heavy. Crypto is gradually eating a lot of cash and will keep on increasing that pace, whether bull market or not. I know that bull markets usually make us biased towards seeing mass adoption where sometimes it isn't, but we're rolling a quite heavy snowball in here.
Coinbase has gone public, or at least it will in the near future and from what I read on twitter today "is now more valuable than both New York Stock Exchange-parent Intercontinental Exchange and Nasdaq Inc. — combined". That's something, and it's one of the important steps of the tokenizing everything process that the society will go through. Crypto's disruption and penetration in the world's finances is huge.
Having "Bitcoin accepted here" on a banner at a small local business was something huge four years ago and now you can pay your coffee with Bitcoin using the Binance card for example. Four years from now it will be probably unordinary to even trade crypto for fiat. This thing is huge, it's life changing, has opened up a whole new world ahead of us and it's unstoppable. It's a coal train that's about to become a high speed magnetic one in literally years.
The biggest mistake that I see people making in crypto is judging it and envisioning it based on a cash driven economy concept. That's not the right approach. The days of cashing in and out of crypto with fiat are numbered and sooner than later pay me in Bitcoin will be the clause for every service offerings. This thing is huge, it's of unprecedent, it moves at speed of light and it's already running through my veins. I can't imagine a day spent outside this space. A day without Leofinance and Hive, without checking the market and the news and being touched by it is a wasted one.
The era of abundance that @taskmaster4450 is talking about quite often lately is closer to us than we can imagine. Yes, there will be a bear market, but progress doesn't give a shit about bear markets and at some point these cycles won't even make any sense. When you have everything infected by it what's the purpose of even pairing it with fiat. Pay me in Bitcoin will no longer be a trend, but a real life reality. Have a great day/evening and see you to the next one.
Thanks for attention,
Adrian