This is my first complete bull market. I have first heard of crypto in the summer of 2017. At first I couldn't even grasp the concept, but something in me hasn't left me aside. Knowing this was coming from a friend that wouldn't sell me cheap and that's not the type to loose money in ponzis I stick to this concept that has now become a way of life.
To make his case clear, soon after he told me about Bitcoin, blockchain and crypto, he had me installed a crypto wallet, Jaxx was the name of that one I used back then, and he sent me some Augur just to see how things work and get to understand the concept more. I still thank this guy for introducing me to crypto. It's one of the best things that happened in my life.
I haven't profited too much from my arrival to crypto in its quite early stage of the bull market. I actually bought my first cryptocurrency, 10 LTC, in October so the trust process took a while to convince me. I was just like a feather in the wind in this wild west that the crypto market is and the world of crypto.
I still remember watching youtube videos every day related to crypto, but I was mostly focused on prices, stories on how one guy made $100,000 from a trade, what are the top 5 cryptos to make you rich in 2017 and so on. I was missing the exact point which was educating myself about the tech, grasping as much as I could of this new world that has opened to me and have the core understanding that would make my investment turn profitable.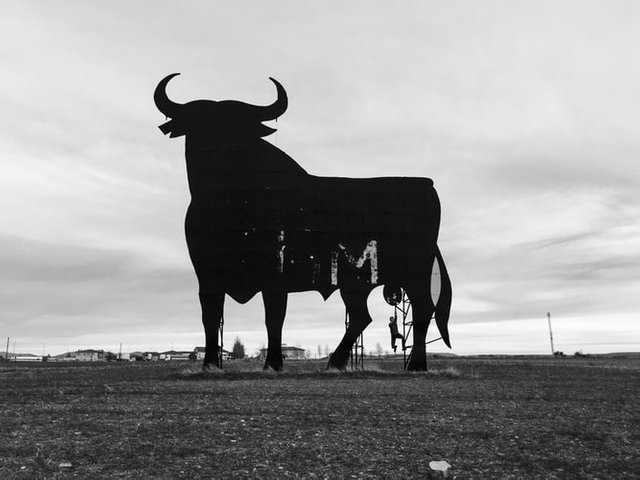 It's pointless to mention that I lost a lot of money during the best time in crypto to make the most which is a bull market. I guess I deserved it, and somehow I'm grateful for that because the bear market that came after has been disguised as a great teacher. In February 2018 I joined Steemit and am active on the blockchain ever since and man what a ride I have for these past years.
Am I prepared for this complete bull market?
Hell yeah. Oh man, I'm so prepared you can't even imagine. These past three years have definitely taught me a lot. Tbh I didn't know what a halving was, when actually dreaming of making tons of money at the end of 2017, and wasn't aware of the huge impact it plays on the market. I was definitely not aware that DOGE is actually going to $1 :).
Much of the new flesh entering the market in the next months are going to get rekt. I bet on that. I guess it's part of the process and the natural selection that this industry has created itself for the last ten years or so. It's like getting to learn boxing, if you get back on your feet and pushing forward after your first KO you're good to go and loads of mana potions wait for you on the trail towards the peak.
I honestly don't know exactly how much money I'm going to make by the end of this cycle, but I'm sure I'm gonna be happy of every penny I'll get because it's hard worked money. Spending thousands of hours online every day getting educated on this revolution, working on my blog continually for almost three years, making myself connections, loosing and winning trades and getting to learn the psychology of the market is definitely gonna pay off.
Why am I writing this post at this particular hour and day?
Because I believe that the first major correction in this bull market has ended and it's time for another exponential leg up. I can't exactly pin point the exact date the market turned bullish, but I sure know it was after the halving, and the last two months of 2020 were quite epic for most of us. That's still somewhat of a warmup time. Man, we haven't even seen what a true altcoin season is and we might have several of these.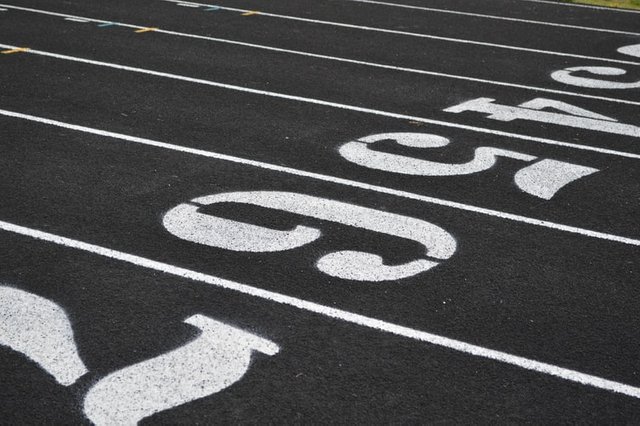 I don't know exactly how long will it last either, but my intuition tells me that it's gonna loose steam by the end of the year, hence I'm planning on dollar cost averaging my way out of the market. I will probably not sell the exact top, but the fridge is gonna be filled with good quality crypto meat. I know that for sure.
What's my strongest bet during this cycle?
You know me... at least @empoderat knows that I'm all in and all out in this game, hence my main portfolio is basically a one holding: UNI. As much as I tried diversification it hasn't worked. I was always feeling that I haven't picked the right ones or that I should grab more of that and sell the other and so on. Hence I flipped the coin my stile and got all in. I guess I'm a maximalist.
I have become a fanatic of this Uniswap DEX and have strong feelings that DEFI is going to replicate for this cycle the craze that ICOs had in 2017. One can see that ETH has already had a nice run up over the months, all sort of SUSHI swaps and other swaps are performing nice recently, but these haven't even started the show. This is still warm up time. Without any exaggeration I see ETH a $15,000 cryptocurrency this year and UNI to at least $300.
We haven't yet witnessed extreme FOMO and that's when most of the gains are to be made. There will be times when portfolios will double in value from one day to another and volatility will go through the roof. Look at DOGE the last week and have a preview of what's to come. Institutional FOMO has sparked the bull run, but retail will make you tons of money in altcoins, and again look at DOGE for a confirmation.
Some are still waiting to grab some $20,000 BTC and I sincerely wish them luck. I doubt BTC will ever visit that price range and I am confident that the next leg up has just kicked in. Fasten your seatbelts and hold tight. Wonder why I don't have any chart to back all this...? It's because I don't do TA. I do lean my ear towards market psychology and paying quite much attention to history and valuable crypto influencers.
Anyway, I don't know about you, but I'm more than ready to ride this bull all the way up and quite excited about the ride.
Images courtesy of unsplash.
Thanks for attention,
Adrian