If you have a look at my twitter account, you will notice that I have @leofinance tagged on my bio, done that long time before @edicted did ;), but I've also called myself there as "the dot connector". I don't know how pro am I at doing it, but I love connecting dots.
I guess I should have been a detective or something. What has all of this to do with crypto? Well, if you study its psychology, the one of the participants of this market and the ones surrounding it, as this is highly relevant as well, you'll probably time it better than looking at charts all day.
I was having small chats about crypto, last night with a bunch of friends, only two of us actually being in crypto, while the rest somehow in the position of reading news about it and commenting without having ever executed not even one blockchain transaction.
It's funny, though, how during bearish times, even the ones out of the realm of the crypto world know what's going to happen and see no use for it. One guy was basically saying last night that he'd rather buy himself a pair of motorcycle boots than to buy crypto.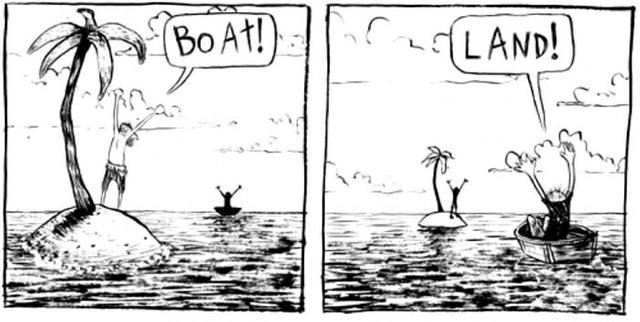 image source
I laughed at him and I laughed hard. This individual is not even capable of discriminating between an asset, a liability and commodities. How the fuck can you look at a pair of boots as an investment without earning any revenue "on the back of these boots"?
That's when I realized that the people of this country have a severe lack of financial education. Most of us can't even see pass the money making through work narrative and the only types of investments they can think of is either gold or some other palpable shit.
The world is getting unpalpable... and it's doing that before our eyes. We have social media friends that we haven't meet in real life, zoom conferences, love affairs in front of a webcam, we conduct a hell of our mundane activities through internet, but some of us are still suspicious about crypto.
It is the future, that's what I'm telling everyone I talk to about it. It's not necessarily the future as a payment currency, but the future of the vast of the worlds economies are going to be blockchain based. South Korea is planning on creating 40,000 metaverse experts in five years... Why would they do that?
Because it is the future. It's true that I have made way less money than I was expecting to make from crypto, but it is still my moon ticket. This technology is so disruptive it should be taught in schools. But still, this man is rather buying a pair of boots than Bitcoin. Just another sign we could be bottoming out before... super cycle continues.
Thanks for attention,
Adrian
Initially Posted Using LeoFinance Beta