The peer to peer payment system that Bitcoin was designed to be, by Satoshi Nakamoto, has yet to become a reality. As we can observe from the recent tendency driven mostly by large financial investors, it's turning mostly into a store of value rather than a currency used by a revolutionary payment system.
Economies are developing in the crypto world and the era of the new banks and abundance is emerging. I guess it's clear by now that the current banking system is a crooked one, and it was designed to be as such benefiting its founders and enslave its users through endless fees, taxes and debt. It was about time for some type of tech to disrupt all that, right?
Gradually the process of developing the disruption process seems to be taking place and a new era of banks and digital economies is given birth to us. From DEFI, to stacking, crypto rewarding social medias and to actually spending crypto all around, cryptocurrency and blockchain technology become a palpable technology with real life use cases.
Crypto Exchange Gemini Launching Credit Card That Pays 'Cashback' in Bitcoin is the latest good news regarding "the breed" between cash and crypto. According to the above news report it seems that Gemini is launching a credit card that will offer a 3% "cashback" in cryptocurrency for every dollar its users spend.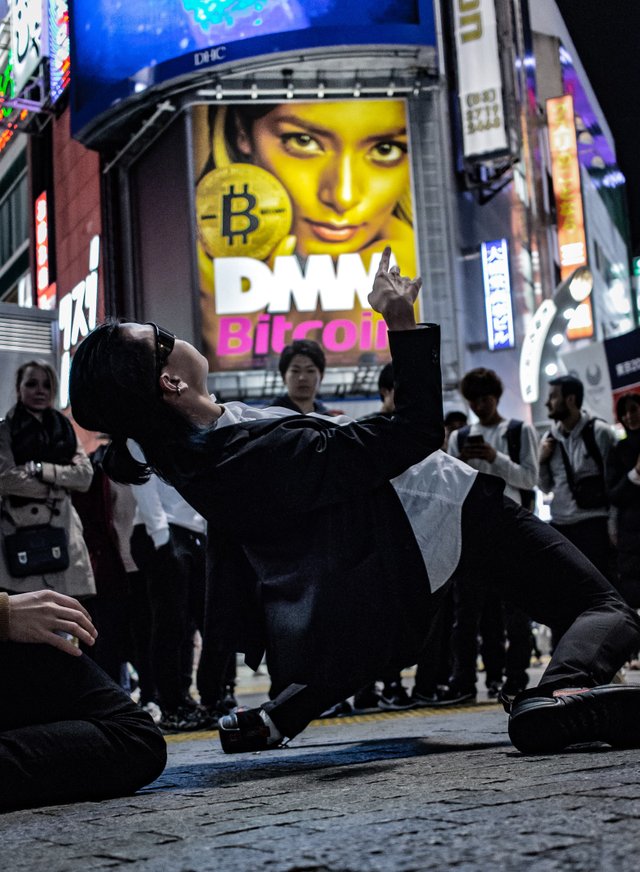 image source
Chinese Bank Launches ATM Allowing Users To Convert Cash to Digital Currency and every week seems to be coming with more news regarding the digitization of the world currencies, most of that process being actually pushed towards CBDCs, but the actual use case of crypto is gradually becoming palpable as well.
Blockrize, a San Francisco-based fintech startup, which has been acquired by Gemini recently, is going to be responsible for making the cash eating and crypto cashbacks generating cards and it is supposed that the 3% cashback in crypto on fiat purchases is for the moment available solely to US residents.
Our effort to launch the Gemini Credit Card has been accelerated by our acquisition of Blockrize… The Blockrize team, led by CEO and founder Thomas Harrison, will play a central role in the development and rollout of the Gemini Credit Card."
source
I'm not a US resident and the availability of this card doesn't make too much change in real life for me, but I am patiently waiting for my Binance VISA card to be able to spend crypto around. I will use stablecoins as I mentioned in the above linked post, but seeing that gradually crypto starts to make sense in the finance world, beyond the volatile and bubble aspect that it's got, is worth celebrating.

image source
Probably for many of you these so called disruptive crypto products don't make too much sense, but for someone that earns a buck or two in the form of crypto over the internet and is able to pay bills, buy groceries and spend all around his rewards and other forms of crypto profits, such cards, cashbacks and crypto to fiat and fiat to crypto payments make a lot of sense.
I forgot to mention that the Binance card has cashbacks as well in the form of Binance's native currency BNB. The crypto sphere is gradually taking over the world, as Pinky was planning in those dumb cartoons, or maybe dividing it in two. No matter which of those is actually taking shape it's worth mentioning that this tech, new type of assets class and also world wide used currency, are finally empowering people and somehow bank the unbanked.
For the ones living in developed countries and having their finances running smoothly, the Binance card won't make too much of a life change, and neither the Gemini card is something to blow your mind and your wallet, but it's part of the process. Blockchain is silently becoming disruptive and gaining real life use case. It's probably the breath of fresh air that many of us unconsciously or consciously were craving for.
Meanwhile, the crypto market seems to have once again show its volatile teeth and after BTC has had its show now's time for ETH to party like a rock star. As you are probably guessing, once ETH enters price discovery mode, expect many alts to at least attend to reach previous ATHs. I hope mine will. Not financial advice, but wouldn't sell anything for at least nine months from now on.
Thanks for attention,
Adrian
Initially Posted Using LeoFinance Beta