One billion dollars... How does that sound? A hell lot of money, right...
What about 127 billion dollars?... Well that's an amount that would take probably a life time to spend, but it took Warren Buffet a life time to build it as well. The man knows money and is definitely a role model for plenty businessmen and entrepreneurs around the world.
At 15 years of age, this guy was already having $6k to roll down the line and by the age of 30 he's made his first million dollars. The man was famous until recent times for his rather cheap living despite his gigantic wealth. Probably still driving his old Cadillac and still not using a smartphone.
It took Warren Buffet 25 years to turn that million dollars into one billion and for this matter he was considered a great investor. I personally don't know much details on how he's been building his insane wealth, but as previously said, he knows money...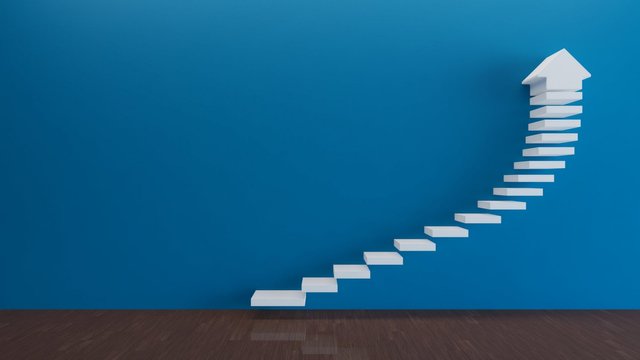 image source
It seem that Warren is rocking currently a $127 billion dollars net worth. Yep that much and... Man I so wish I was his kid, but I ain't and am not mad at that. I am no longer a kid, although I sometimes act like one, but I still have the dream of becoming a millionaire one day...
It's probably too late to be dreaming of such status, cuz due to insane inflation that might be ahead of us that million dollar won't be buying me much of my dreamed goodies. Being in crypto, though, is a hell of an opportunity. I believe this to be the thing of the century.
And yeah, we just scratched the surface with it.
Just to put the potential of crypto into perspective, you should know that Changpeng Zhao, CEO of Binance is worth $65 billion currently and that's a hell lot of money. The man is 44 years old and he's probably amassed all that wealth, if not entirely, due to Binance, which is a hell of a business.
Binance was launched in June 2017 and in 2018 it was already ranked as the worlds larges crypto exchange by trading volume. It is registered in the Cayman Islands, but somehow it doesn't have a headquarter. The way I see it, crypto doesn't need that.
Does Leofinance have a headquarter? I doubt that, and still it proves to be developing great.
But what's the point of comparing the two, CZ and Warren Buffet? Well, just to underline the insane potential crypto has. Remember that CZ was in his late 30's when he set up the pillars of Binance, thus age is not an excuse and what makes crypto so magnificent is its exponential growth potential.
What Warren Buffet has managed to achieve in about 50 years of doing business, CZ has done in less than 5... I don't know his exact wealth prior to founding Binance, but I bet it was under $1 billion, thus you can draw your own conclusions.
We won't all be billionaires from crypto, in five years from now, but don't forget that this thing has the potential of creating insane wealth, if used smart enough.
Thanks for attention,
Adrian
Initially Posted Using LeoFinance Beta