Two days I was going to be there. After a very long time in Australia, I thought it would be nice to split my flight home. It was going to stop in Singapore anyway, so why not spend a couple of days there to explore the country.
I contacted some Singaporeans that I was headed their way for a visit. If the country was going to suck, at least I was able to catch up with them. I arrived at the airport and tried getting an Uber to the hotel. The Grab (Asian alternative?) gave me a lovely lady driver that was so proud of her city that she made a special detour to show off the sites.
Within 15 minutes after leaving my jaw dropped and it didn't really go back to normal. I instantly fell in love with Singapore. Yeah, sure, it was unbearably warm and humid. But the creative hyper-modern architecture in combination with older colonial and Asian buildings really warmed my heart. I didn't know where to look and I knew only 2 days wasn't going to be enough.
One of my friends had the plan to show me the light shows. This really is a must do and as soon as you get to your hotel, I bet it's the first thing they tell you about. It is super touristy, but I can be a sucker for light-shows... so yeah! Sounds good!
Every evening there are 2 major shows (that run a few times). So what you do is go to the Gardens by the Bay for the Garden Rhapsody first (7:45 and 8:45 pm). And then rush to the Marina Bay for the Spectra show (8 and 9 pm and 1 extra at 11 pm on Saturdays).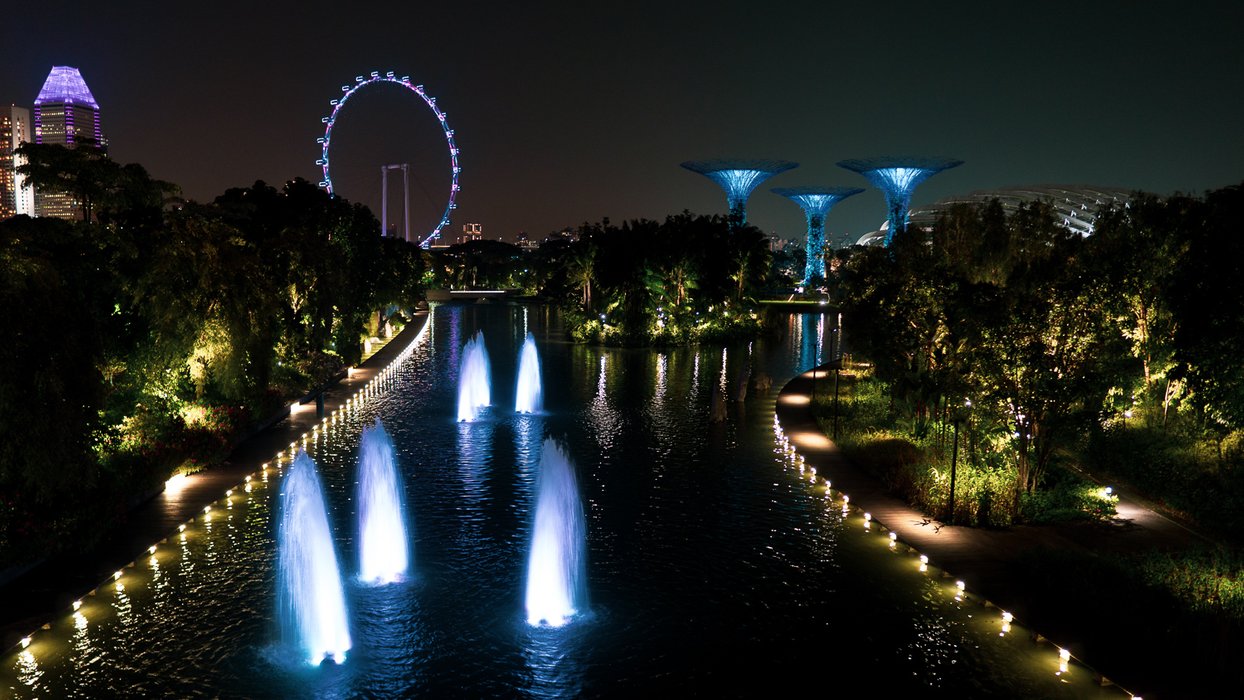 View over the Gardens by the Bay
Just make sure you go to the right metro stop. We ended up walking for 20 minutes in the worst humid air and were too late for the Garden Rhapsody show. We decided to go straight to the other show to at least see one.
We were only just in time. And although my friend told me the Rhapsody was very childish and the Spectra was way more impressive, I thought the fountain light show was okay. But nothing I hadn't seen before.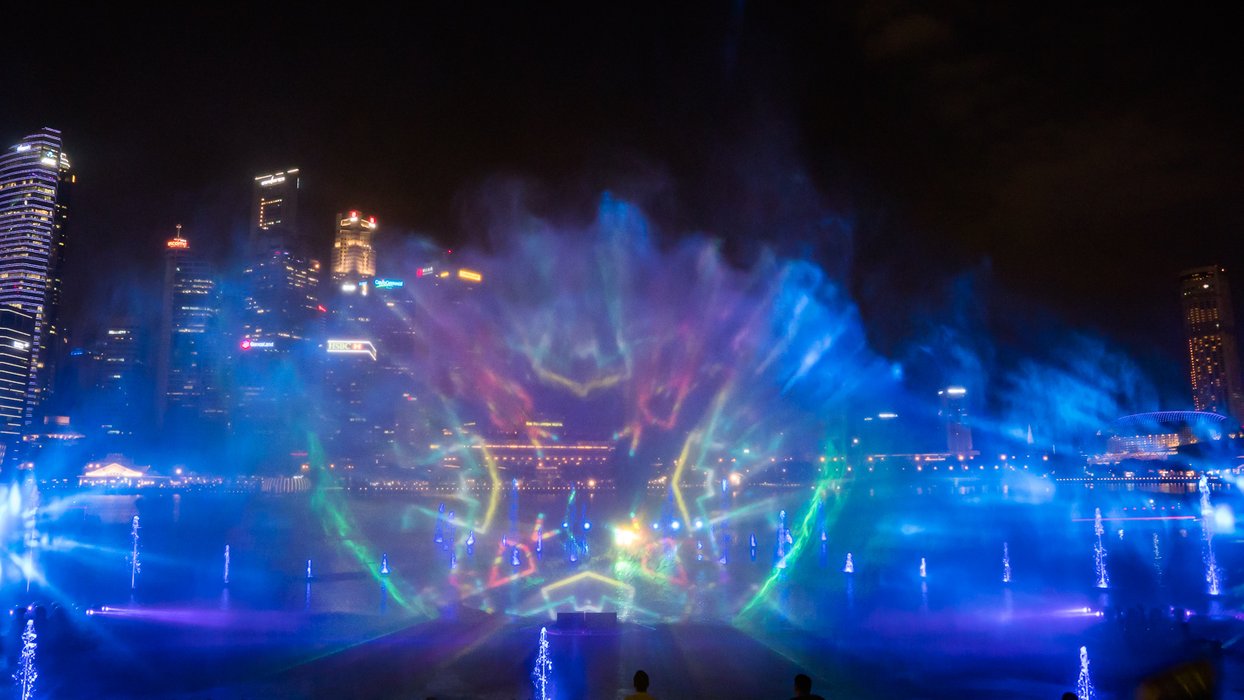 Spectra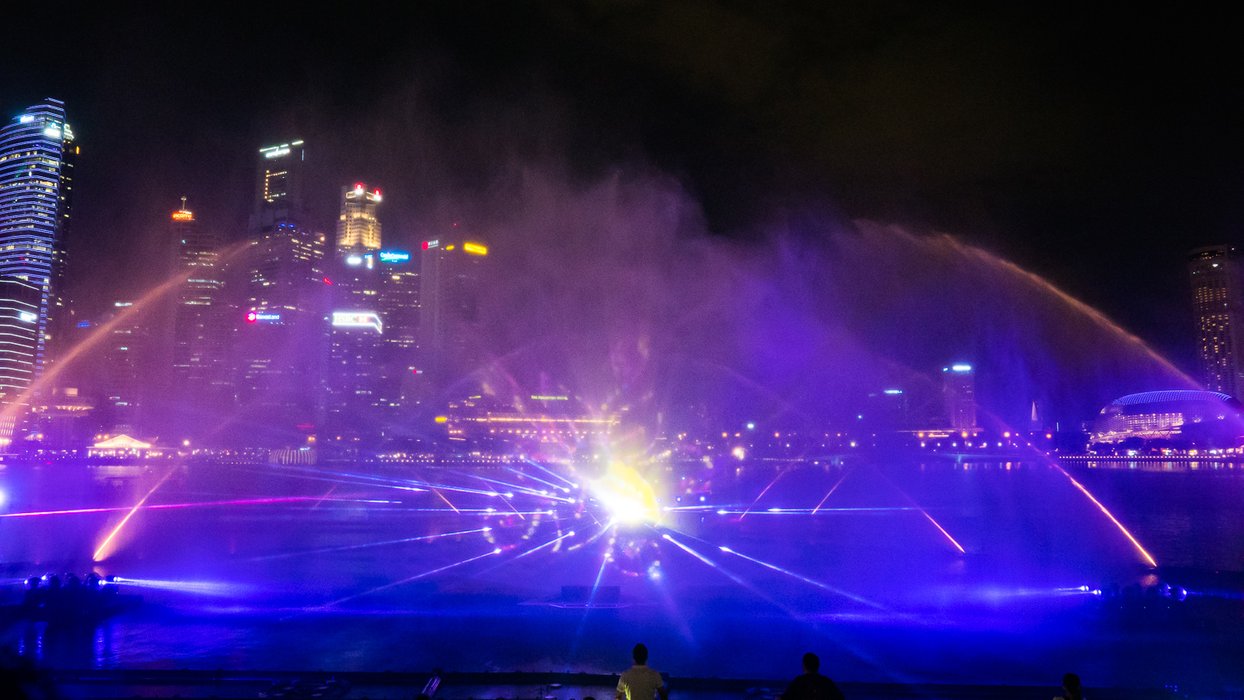 Spectra
We returned to the Gardens by the Bay so I could at least catch a glimpse of the weird tree-like structures. Sweaty and tired we sat down underneath a "tree" and enjoyed the view. I was thinking about how I was going to make sure I would see the show the next evening despite my upcoming night tour. Just before the bar closed, we managed to get a drink and started chatting about life, not ready to say goodbye yet. And somehow instead of the park becoming less busy, it became kinda crowded which made no sense.
The crowd mainly consisted of senior people. "Odd", we thought. One sat down next to us and curious as I am, I asked why they were here. They were on a cruise, he explained. And they would do the light show again especially for them... I found that hard to believe and explained that the lights they were currently seeing weren't part of the show. And then the music started... and the goosebumps.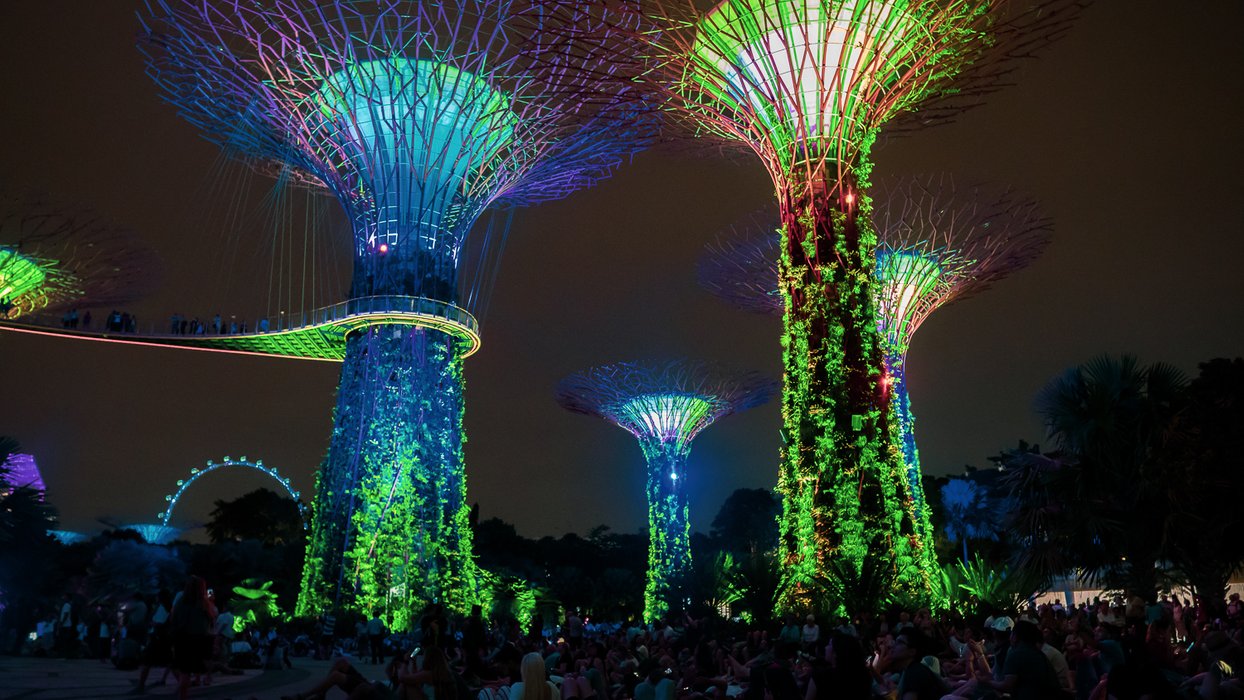 * Some photos are taken on the next night when I saw the show again (with crowds)...