Banana Tea Fertiliser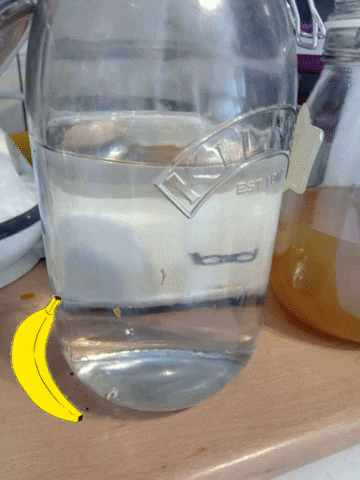 There is usually at least one organic banana eaten in our house everyday so it seemed obvious to try this fertiliser. I filled a big jar three quarters of the way with water and every time someone ate a banana the peel was put into this jar.
After about a week it was full and then I let that steep for another week.
It was really nasty looking but it didn't really smell that bad maybe it did if you stuck your nose really close which I didn't do but I wasn't bothered by any smell, even when straining it.
So I got a big measuring jug and a sieve to strain the tea.
So after a week of filling with banana peels and then letting it steep for another week I strained the whole lot..
This was the slimey mess I was left with. The tea needs to be diluted with water, 5 parts water to 1 part tea.
I got two 5 litre empty bottles and split the tea between the two bottles and then put in the water.
I was surprised by how much I got out of it, give or take 8 litres.
Banana tea is full of potassium which apparently all plants need and love.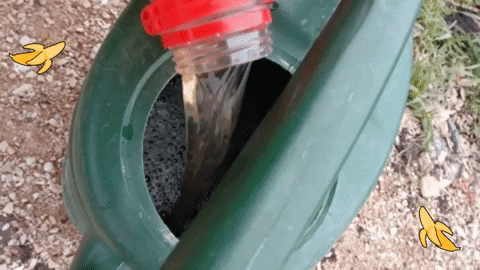 I poured the liquid fertiliser into water cans and watered as much as I could, we didn't get to cover all the plants but did most.
Banana peels are loaded with nutrients, potassium, phosphorus, and calcium. The banana tea fertiliser helps improve plant strength, helps create stronger stems, stronger root development, and more robust fruits and vegetables. Unfortunately this tea fertiliser doesn't contain nitrogen, so it is not a complete fertilizer.