Using Water From Cooking
This time to make the fertiliser I collected the water from making baby food, I have a steamer that collects water to use in the baby food to make it nice and wet and it's full of extra goodness. I always have water left over and I usually pour it down the drain before cleaning the machine and this time I collected it in a jar.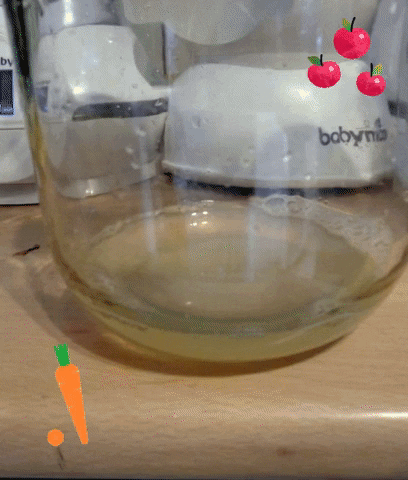 This water came from steaming organic carrots and organic apples.
I poured it into this spray bottle, I would prefer a nice plastic spray bottle but this was all I had in the house.
I'm using the water on these, I'm not very hopeful for them but that could just be me being a negative Nancy. The soil we used was old, we were too impatient to wait until my husband was off work to buy better soil, hopefully something will sprout soon to put my mind at ease.
We planted organic spinach, swede, nasturtiums, organic marigold, organic celeriac and organic runner beans.
This lid goes on top creating a little greenhouse.