Hello! hodler, a lot has gone by in the crypto space ,some coins are pumped exponentially (wink) digibyte, some are struggling and some have extremely consistent growth phases like MCO and CRO. How the market is shaping up, I think this is the best time to make the crypto investment just like the last halving, this is the time when new people will enter the crypto space and keep pushing the value of a lot of currencies. But the question is where should you buy from you have a lot of options around to get your coins from and it can be really confusing about where to invest your money.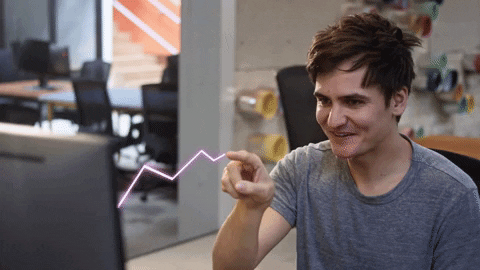 There are several reasons to choose Crypto.com, But one major problem that we all face is the adoption of crypto as a mainstream asset and this is not possible unless cryptocurrencies become widely available and easy to withdraw. For this, the first step is to bring in the money directly/indirectly in the banking system from crypto-space. A lot of projects have tried and have been trying. But honestly speaking I have not seen, anyone as active as crypto.com, putting in constant effort for the same.

Some of you might already be aware of MCO and MCO Visa Card. But for the people who are new to this space, just a brief review. MCO is a utility token created by crypto.com. MCO can be bought directly using a credit card through crypto.com App which can be downloaded on both iOS and android. On a separate note, crypto.com is now doing 3for3 promotion in which you can enjoy crypto purchase with 0% credit card fee together with two other promotions until the end of June, one more reason for you to hold more crypto, you may check the details from the resources section below.

MCO also works as a fuel for MCO Visa Card which you top up with and spend it in your daily life. You will get a better card with more features by staking more MCO (eg: up to 5% spend reward) in their wallet, like more interest while staking or a better card. The most interesting feature is the MCO card check out the chart below, they have a different kind of cards which you can get your hands on. It depends on the amount you are willing to stake. Trust me its every penny worth investing on crypto.com's MCO card. From my perspective the 500 MCO staking card is good (eg: you earn 6% p.a. by staking 500 MCO for 6 months) but you can also start low with 50 MCO. More detail can be found on their card page in the resources section.




But why should you get it, if you want to make it your daily driver there are few things which we always worry about?


Availablity

This is not a problem for MCO Visa Card since you can use the card to do a transaction in almost all of your daily activities included money withdraw in ATM. Good news for people from Europe is that now MCO Visa Card is now shipping to 31 countries in Europe, making it the world's most widely available crypto card, this makes it a must for all the crypto enthusiasts to get it if you can. Crypto.com is constantly scaling, this is clear from their company motto of "world adoption of cryptocurrency". If I am to say anyone in true sense is achieving this it has to be crypto.com.
Limits of the MCO Visa card in Europe have also been increased, please do check out in crypto.com

https://blog.crypto.com/mco-visa-card-now-shipping-in-europe/

https://blog.crypto.com/mco-visa-cards-now-shipping-to-customers-in-the-uk/

https://blog.crypto.com/increased-limits-on-mco-visa-card-in-europe/

Note: All cryptocurrency exchanges to fiat currency take place before users transact on the Visa network.
Flexibility


Since it's a crypto platform, with the integration of the banking model it is already extremely flexible as now we can do inter transactions between crypto and fiat seamlessly. The coolest thing is I don't have to bang my head trying to transfer fiat currencies as compared to other platforms like Binance check out this article. The amount is transferred with 0 fees if you are making a bank transfer for people from EU, can transfer via SEPA. 

Services


I never had a problem with the services of crypto.com. I had some questions initially regarding their exchange platform and to my surprise, I didn't have to wait long for the response. Personally, I would rate customer service 4.5 stars. The only thing I would like them to improve is, it takes a while to get your card delivered I am not sure if it is because of the verification process.