There are a huge number of things that impress me on the adventure of Trüberbrook just from her description, and I probably won't be alone in it. First of all, it's a completely classic old-school point 'click' adventure. It reminds of old Lucas and many others, if you already have at least three crosses on your back and you have succumbed to these games. Do not look for any modern film elements or similar nonsense here. Just an old school. His artistic design reminds Neverhood and other games, which were created by honest handwork and shooting miniature environments. And finally, there is a theme in which the authors, in their own words, are inspired by the series Twin Peaks or Acts X, but I think there is more from the Twilight Zone.

If you like mysterious stories and sci-fi, you might find your way in this game. You will find yourself in the role of a young American physicist named Hans Tannhauser, who in 1967 comes to the remote town of Trüberbrook somewhere in West Germany. However, he does not come there for work, but for a holiday he has unexpectedly won. Why would anyone win a vacation to a place whose biggest attraction is a pedal boat with a dripping bottom? This is part of the mystery that you begin to unravel during the game and will gradually introduce you to a variety of characters and interesting places you may not even have known.

Hans is a scientist. He does not believe in ghosts, although he seems to have one in front of his nose. It is also a mix of different characters. It does not have to, but it is under investigation. It does not have to, but it is embarked on to explore things around. Besides, his best companion is a dictaphone, in which he records notes about everything that has caught him. You can even recall these notes yourself if you are interested in an item and click on it .. and that probably reminds you of someone. The whole game is actually a mix of things that influenced the authors.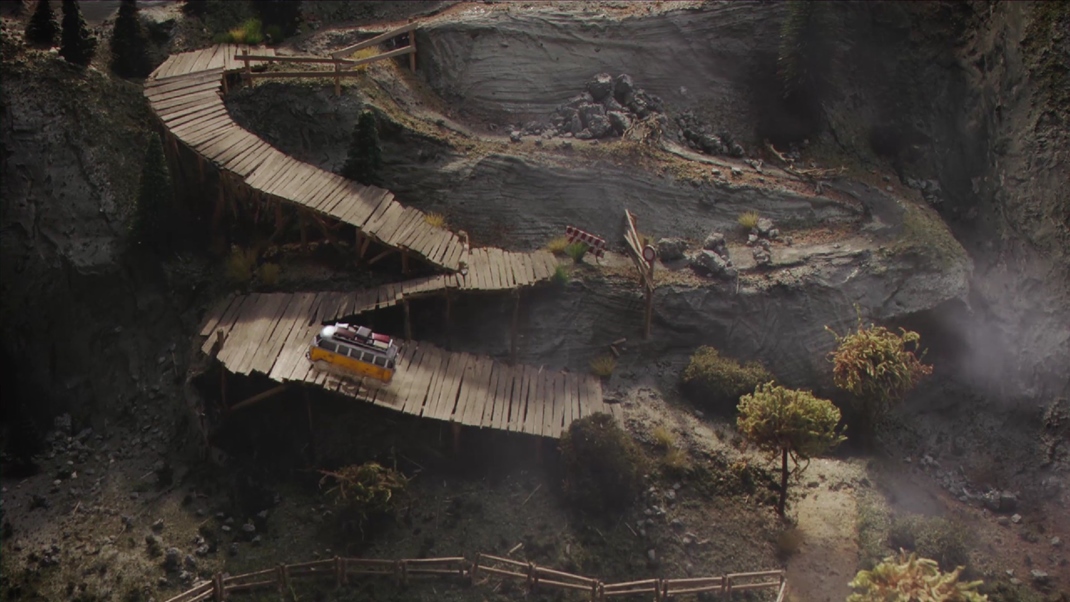 The town of Trüberbrook itself has its own atmosphere. Maybe we can say that it is a god forgotten hole. But it has a history that breathes on you through a few of its citizens you meet. Stop, square and boarding house will not last long and you will start to wander even more distant locations, which you start to discover, whether they are abandoned mines, weather station, or swamps and more. You will walk through them very often in solving various tasks, until it is a pity that the game will give you the possibility of fast travel to the test before the end, as this is something you would definitely appreciate before.

The farther you let go of the city and the more characters you meet, the deeper the story will be. It unfolds slowly, but this pace tells him. In the beginning, everything is normal, a mystery appears, looking for its roots, and eventually, things may seem to surprise you. As I say, this is a Twilight Zone episode. Pretty slow and reversing. So if you like a bigger storyline, this will not be a story for you. It seems to me that somewhere (perhaps because of the budget) the authors skipped several scenes, but it still fits together and eventually the authors give you a choice of several endings depending on what is hidden in you. The game also blends sci-fi with themes of self-discovery, friendship, loyalty, and humor, which is not strong and rather based on Hans's occasional sarcastic comments and responses in dialogues.

The biggest problem of the whole game is that it costs 30 euros and you will have it all after just 5-6 hours. Of course, it depends on how often you get stuck in it, or how much you decide to spend here exploring all available corners and also the possibilities of dialogues. In any case, however, it does not stretch the game too much and you will still feel after finishing the feeling that there should hang another price tag. On the one hand, you know why the game is more expensive, but on the other hand, you would like a little more of this fun for your money.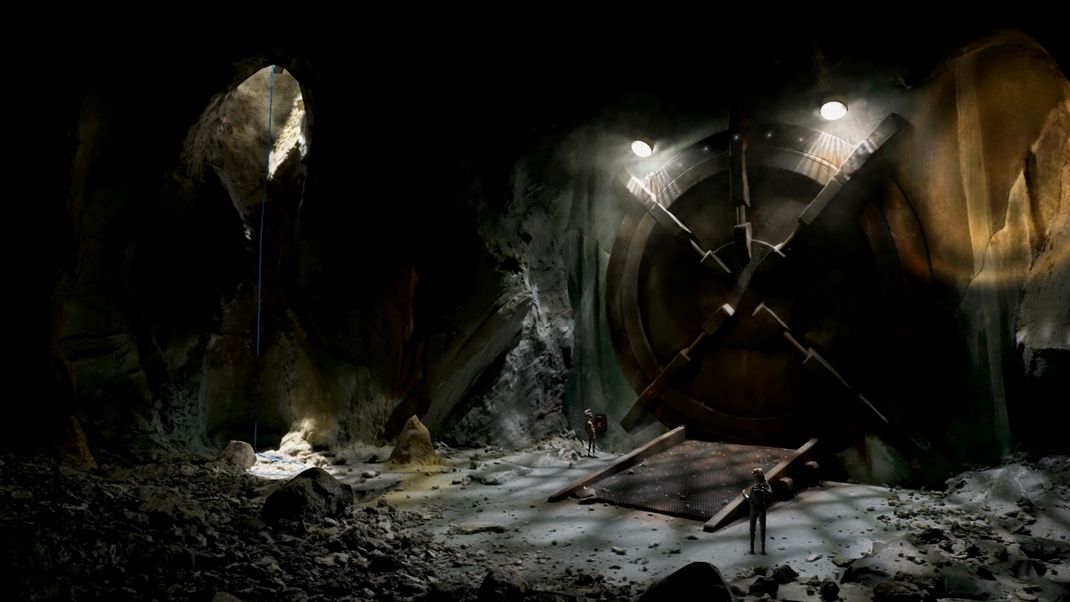 In terms of concept and gameplay, Trüberbrook is a truly classic point 'click adventure'. So, you hover your cursor over the screen to move your character, whether to command a particular interaction, whether it's a dialogue, use, review, or a combination with inventory. So nothing that players of this genre have long known. With characters around the town you can conduct dialogues, where you gradually open up new opportunities and their branching. Some will lead you nowhere and just talk to the characters and find out more, while others will move you directly in the storyline to get you an important subject.

Things are accumulating in your inventory, but the game works a bit less traditionally, making it much easier in your hands. The authors probably do not want newcomers in the genre to have a problem with the game. Because you do not manipulate the inventory yourself. You can view it, but you won't pull anything out of it. Even if you have to create a combination of subjects, it will create itself. If you have an object or such combination to use for something, you will find out when interacting with the object. Because of this, the game is relatively simple and there are no places where you can get stuck.

There are not many puzzles here, but they are often spread across multiple locations where you have to look for or collect something. As is customary, in one part of the city you will find something to be used elsewhere. I would say that the tasks ahead of you are simply derivable. In the sense that you will not get into a situation where you should try everything for everything to get somewhere. The solution always hangs right in front of your nose and you will progress smoothly through the game. If such moments should occur here, the system of automatic combination of items in the inventory is mentioned. So you might not think of combining two different things and using them as shoes, but the game will do it for you.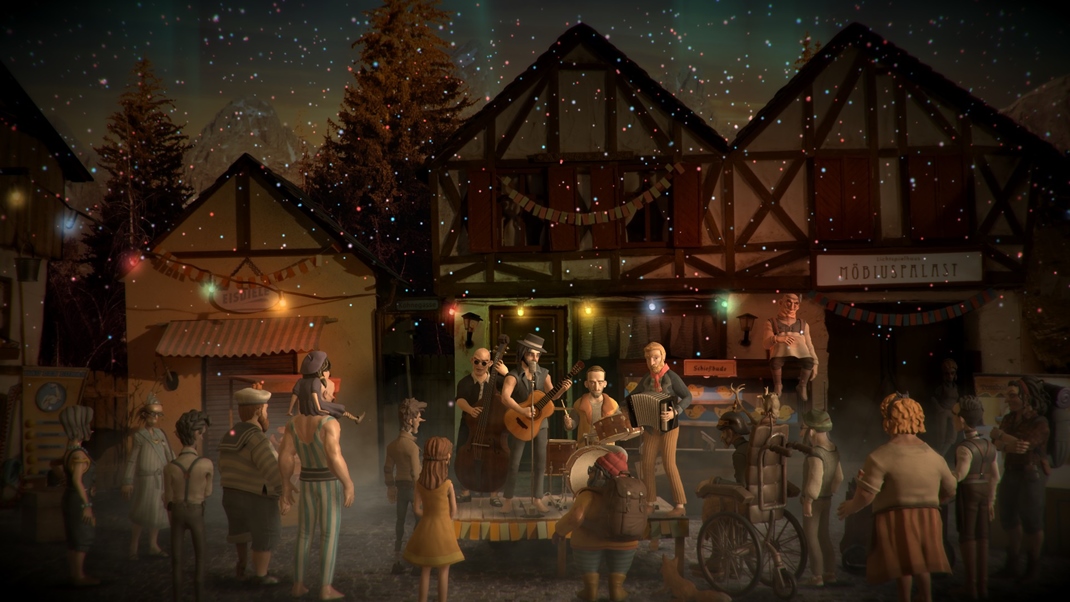 You may be hindered by game length, you may have trouble with the fact that the game is fairly simple, but there is one area where you can read almost nothing and that is a game visual. The authors have been working for years to create characters and environments by hand, and then they get moving in computers and it looks great. Wherever you are, incredibly detailed and hard handwork breathes on you, so the game will instantly win you with its creative workmanship. In addition, some environments make the authors diverse by experiencing them in different weather. In this area, the only drawback is perhaps just because of the nature of the visual processing, the characters of animation do not have all the possibilities of interaction. For example, you don't see Hans picking up small objects from the ground.

Beautiful melancholic music will make sure that the atmosphere of the game is highlighted as well as the visuals. The authors accurately hit the tone that suits the game and as a whole Trüberbrook looks very good. Worse is the dubbing, at least the English (the game still contains German). There, many characters just sound bad, with too much accent and without giving a little life. If none of the dubbed languages ​​is right for you, you will also find Czech subtitles that will definitely please you, but they are not without mistakes. Sometimes they make scarlet fonts, sometimes the text options disappear again, so you don't know what you're clicking on. This was probably the most serious bug I came across, so nothing that would spoil the gaming experience, but it wouldn't please.

If you like classic adventure games, Trüberbrook is a game that you should definitely reach for, but maybe not right now. It is not just because there are not many games like this at the moment, but because the game deserves it. It is a quality adventure game with an interesting sci-fi story, mysterious atmosphere and especially audio-visual processing, which you will hardly resist. It can get you so easily, but it's definitely not without mistakes. And the biggest one is that the price doesn't match how much time you spend with the game.